Who is John Rocker?
American former baseball relief pitcher John Loy Rocker was born in Statesboro, Georgia USA, on 17 October 1974, making Libra his zodiac sign. He spent six seasons playing in Major League Baseball (MLB), while he's probably known best for the time that he spent playing for the Atlanta Braves; John later also played for the Tampa Bay Devil Rays, the Texas Rangers and the Cleveland Indians, a season with each.
He's also known for the controversial statements which he made during his time in MLB, as well as after his career had ended.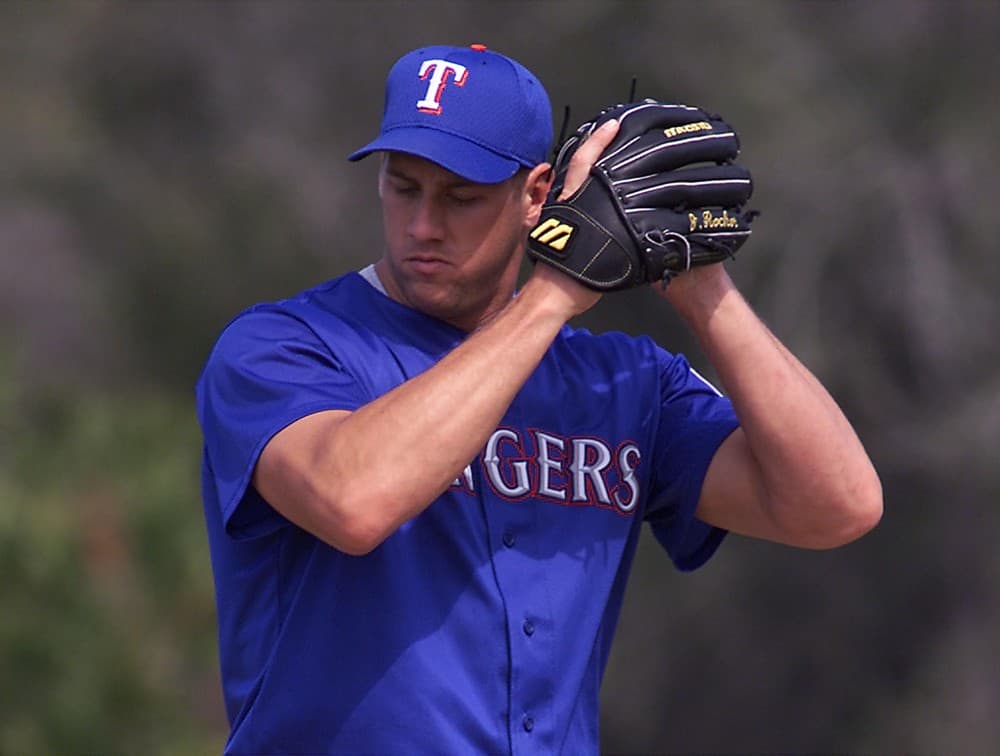 Education and early life
John was raised in Macon, Georgia, by his father Jake Rocker and mother Judy; they were deeply religious and went to church every week, but John hasn't shared many other other details about his parents, because they prefer to stay away from media. He's believed to be an only child, as he's yet to speak about whether or not he has siblings.
John fell in love with baseball while attending First Presbyterian Day School, and was amongst the best players at the school; he threw three no-hitters during his four years there. John was into a couple of other activities during his teenage years, as he also played basketball and appeared in a couple of school plays.
He matriculated in 1993, and although John had previously committed to enroll at University of Georgia and play baseball for the Georgia Bulldogs, he instead chose not to enroll at college, and made himself eligible for the 1993 MLB Draft.
John's career
John was picked by the Atlanta Braves as the 516th overall pick in the 18th round, but it was only in 1998 that he began playing for their major league team.
He recorded 2.13 earned run average (ERA) in 38 innings pitched during his first year in MLB, while the following year saw him score 3-4, with a 2.49 ERA and 38 saves; John recorded 1-2 and 24 saves in the 2000 season, during which he threatened a reporter, and the team was thus forced to demote him.
Because of his negative behavior, John was often taunted by the opposing teams' fans, and his performance thus declined. This was amongst the reasons why he was traded to the Cleveland Indians on 23 June 2001, and during his one and only season with them, he recorded 3-7, four saves and a 5.45 ERA.
John was then traded to the Texas Rangers, refusing to play in the minor leagues; he recorded 2-3 and a 6.66 ERA for the 2002 season, and was thus released; he spent the year 2003 playing for the Tampa Bay Devil Rays, but was let go after his ERA was 9.00 in two games.
John underwent shoulder surgery in 2004, and thus skipped the season; he played for the Long Island Ducks of Atlantic League in 2005, and was released on 27 June of the same year after recording 0-2 and 6.50 ERA in 23 games.
Controversy
John attracted a lot of negative attention when he gave an interview to the magazine "Sports Illustrated", published on 27 December 1999, in which he stated that he would never play for the New York Mets or the New York Yankees because New York City's full of foreigners, especially Vietnamese, Koreans and Asians who can't even speak English. He also spoke negatively about the teams' fans, and his interviewer Jeff Pearlman later stated that while speaking to John, he mocked Asian women, spat on a toll machine on Georgia State Route 400, and referred to teammate Randall Simon as a 'fat monkey'.
In a 2006 interview for the sports blog "Deadspin", John stated that people in the USA should speak only English, and referred to American baseball front office executive John Boland Schuerholz Jr. as a 'piece of shit'.
In December 2011, John admitted that he used steroids while playing professional baseball, and claimed that everyone else in the league was using steroids, too.
While starring in the show "Survivor", he told contestant Natalie Anderson that he would've knocked her teeth out if she were a man.
Life after baseball
John's debut film role was in the 2002 horror comedy "The Greenskeeper", and he then appeared in the 2006 reality game-show "Pros vs. Joes" and the 2014 reality competition show "Survivor".
He published his autobiography "Scars and Strikes" in December 2011.
John's today writing columns for several conservative political websites, including WorldNetDaily.
Love life and relationships
John rarely speaks about his love life in public, but we still know about two girls whom he's dated. In 2006, he dated American fitness model Alicia Marie; they both gave an interview to the above mentioned sports blog "Deadspin" in the same year. John hasn't spoken about how long they were together, but it's believed that they broke up in February 2007.
Since 2011, he's been in a relationship with American TV personality and model Julie McGee; the two starred alongside in the 2016 season of "Survivor". Some of John's fans believe that he and Julie have recently exchanged vows, but this hasn't been confirmed.
John's yet to mention other girls whom he's dated; he's in a long-term relationship with Julie McGee as of May 2023, hasn't married and doesn't have children.
John Rocker (retired MLB player) and Julie McGee (model and business owner). (credit MayanSun). #Survivor pic.twitter.com/RyxqE2Ht2N

— Martin Holmes (@RedmondSurvivor) July 24, 2014
Interesting facts and hobbies
John defended former professional baseball player Oswaldo Jose 'Ozzie' Guillen Barrios in June 2006, after Ozzie had used the derogatory term 'fag' to describe sports columnist Jay Mariotti; John stated that America was a free country, and that Ozzie was able to use whichever term he wanted.
He sued the company Partnership Liquidity Investors in 2016.
His Instagram account is followed by more than 2,300 people, while he's posted only 20 pictures and videos onto it.
It's believed that John's today involved in real estate, but this hasn't been confirmed.
One of his favorite actors is Vin Diesel, and some of John's favorite movies include "Multi-Facial", "Thor: Love and Thunder" and "Find Me Guilty".
Height, eyes and wealth
John's age is 48. His eyes and hair are brown, he's 6ft 3ins (1.93m) tall and weighs around 210lbs (95kgs).
John's net worth's been estimated at over $2 million, as of May 2023.