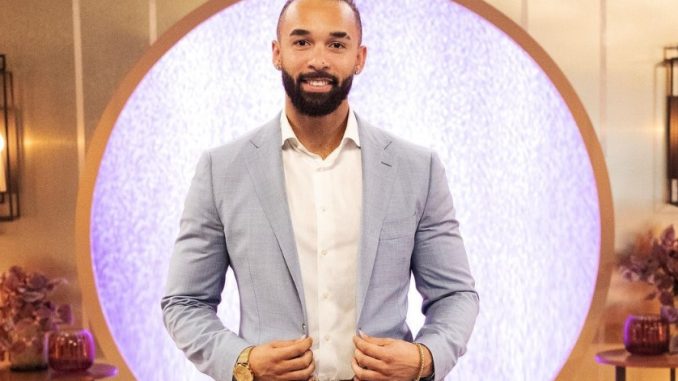 Bartise Bowden is Bartise Bowden is an American senior analyst as well as a reality star.
He came to the limelight after he was announced as part of the cast of Love is Blind Season 3 on 5th October 2022. The purpose of the game is to get engaged to someone based on the emotional connection formed during the blind dates. He is one of the 30 contestants on Love Is Blind. 
What is Bartise Bowden Famous For?
Bartise Bowden is a TV personality and senior analyst from the USA. 
He is famous for his participation in Love Is Blind season 3 among 30 contestants. 
Who are Bartise Bowden's Parents?
Bartise Bowden was born on 16th July 1995 in the USA. He is American by nationality and his ethnicity is Mixed. He is the son of Robert and Penny Bowden. His mum, Penny is the area director of colleague experience for Hyatt Hotels San Antonio. He also has a sister namely Amalia Bowden who got engaged to a guy named James Lockhurt in 2022. His present age is 26 as of 2022.
From 2013 to 2017, he pursued a Bachelor of Arts degree in Accounting at The University of Texas at Dallas. Later, in 2017, Bartise continued to study there and complete his Master of Science in Accounting.
He was an athlete and a basketball player in high school. However, his injuries stopped him from playing, and he eventually took up weight training around seven years ago.
In an interview with BodyBuilders.com, he opened up about his injuries and said: "I was an athlete in high school and after completely shattering my ankle in a basketball game my senior year, I knew my dreams of playing D-1 basketball were over. I went to a D-3 school to play basketball, ended up breaking my other ankle, and had another surgery and that's when I decided I was done with the sport."
What does Bartise Bowden do for a living?
Since 2021, Bartise Bowden has been working as a senior analyst at VMG Health which is his job. 
He was also a senior associate at KPMG from July 2020 to January 2021. 
He worked as an accounting tutor at the Naveen Jindal School of Management from August 2017 to May 2018. 
His first job was as a Recreation Attendant at Hyatt Regency Hill Country Resort and Spa.
He came to fame after he participated among 30 contestants on Netflix's Love is Blind Season 3 which premiered on Wednesday, October 19, 2022 which included the likes of Amanda Langston, Andrew Liu, Anthony LaScalea, Ashley Randermann, Brannigan Maxwell, Brennon Lemieux, Charita Scott, Chelsey Jordan, Cole Barnett, Colleen Reed, DaVonte Black, Jessica Gumbert, Kimberlee Clarke, Raven Ross, Tony Taylor, Valerie Truong, Zanab Jaffrey, Alexa Alfia, and Loren Langenbeck to name a few.
Who is Bartise Bowden's Girlfriend?
Bartise Bowden is an unmarried man but he got engaged to Nancy Rodriguez in the show 'Love Is Blind' Season 3. However, the finale showed things didn't work out for the couple. Rodriguez was ready to get married, quickly saying "I do" at the altar, while Bowden hit her with the harsh "I do not" in response.
Bowden made continued comments about not being physically attracted to Rodriguez. But, the villain title came after Rodriguez accused Bowden of getting with someone else three days after their wedding. Bowden denied it wasn't that soon but didn't say he wasn't with someone. 
"You had someone. You were on a boat the next day. He had a tall blonde by his side," Rodriguez said at the reunion. "I just saw some things on social media. It was someone posting a video of the scene, and then you caught Bartise with this tall blonde next to him, and then that same tall blonde over the weekend. On his lap. All over him."
In the first four episodes of the series, Bartise proposed to Nancy Rodriguez, with whom he had struck up a close friendship after meeting her in the pods. Building their connection through discussions about families, love, and expectations was simple for the two because their vibes simply matched. Bartise cut ties with Raven because he didn't want to lose the sense of comfort Nancy gave him. Bartise and Andrew both knelt down on one knee for Nancy. She turned down the former, though, because she loved Bartise so much. His sexual orientation is straight. He is currently residing in Dallas-Fort Worth Metroplex, Texas, United States. 
Everything To Know About Nancy Rodriguez
Based on his Netflix bio, Bartise has laughter on top of his priority list. He "is looking for someone who can "take all of his jokes" and even "crack some back" at him."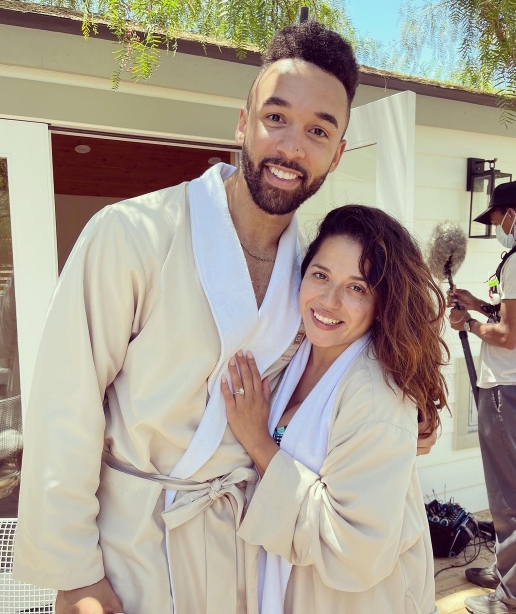 What is Bartise Bowden's Net Worth?
Bartise Bowden is a TV personality and senior analyst whose net worth is estimated to have $500K as of 2022. His main source of wealth comes from the entertainment industry and his present job as an analyst as well. He is satisfied with his earnings and he is living a cool lifestyle right now. 
How tall is Bartise Bowden?
Bartise Bowden stands tall at the perfect height of 5 ft 11 in or 180.5 cm. His body weight consists of 82 kg or 181 lbs. His body type is muscular. His hair color is dark brown and his eye color is also dark brown. He has a beauty spot on his nose. He is a fitness freak.