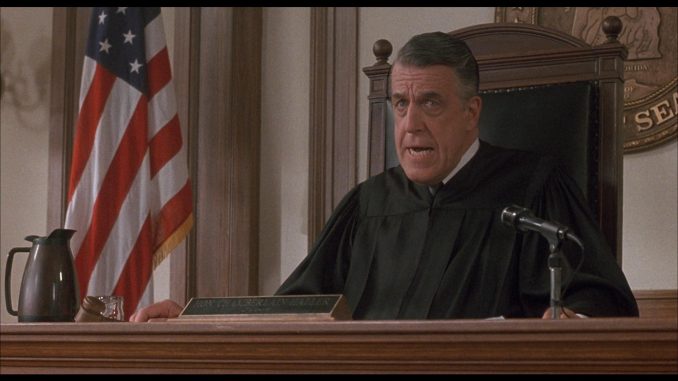 Who was Fred Gwynne?
The late American actor and author Frederick Hubbard 'Fred' Gwynne was born in New York City, USA, on 10 July 1926, meaning that Cancer was his zodiac sign. He appeared in 66 TV series and movies, and is perhaps still remembered best for portraying Judge Chamberlain Haller in the critically acclaimed 1992 crime comedy film "My Cousin Vinny", directed by Jonathan Lynn, and which starred Joe Pesci, Marisa Tomei and Ralph Macchio. It follows two men from Alabama who've been accused of murder, and have hired their cousin attorney to defend them; the movie won six of its 12 award nominations, including an Oscar win for Best Actress in a Supporting Role (Marisa Tomei).
#OTD in 1926, Fred Gwynne was born. Gwynne served as a radioman 3rd class on a submarine chaser in the Pacific during…

Posted by U.S. Naval Institute on Saturday, July 10, 2021
Education and early life
Fred was raised in New York City alongside his siblings Bowers and Dorothy, both of whom died young, by their mother Dorothy Ficken Gwynne who was an artist and creator of the comic book character Sunny Jim, and father Frederick Walker Gwynne who was a co-owner of the company Gwynne Brothers.
Fred studied at Groton School and was mostly into sports during his teenage years, playing both football and basketball for school teams. He matriculated in 1944 and then joined the US Navy, serving on the submarine chaser USS Manville as a radioman during Second World War. After the war, Fred spent his summers working at the Duxbury Yacht Club as a swimming instructor, before enrolling at Harvard University in 1948, and graduating with a Bachelor's degree in art in 1951. He went on to work for the humor publication "The Harvard Lampoon" as a cartoonist, and eventually became its president.
Roles in TV series
Fred's debut TV series appearance was in the 1952 episode "A Man's Game" of the drama "The Philco Television Playhouse", and the following years saw him appear in an episode or two of the historical drama "You Are There", the family comedy "The Phil Silvers Show", and the drama "Studio One".
From 1961 through 1963, he starred as Officer Francis Muldoon in all the 60 episodes of the comedy "Car 54, Where Are You?", created by Nat Hiken, and which also starred Joe E. Ross and Paul Reed; the series follows the work of two police officers, and it won three of its seven award nominations. What also marked the '60s for Fred was portraying the lead character Herman Munster in the family fantasy comedy "The Munsters", which Norm Liebmann and Ed Haas created, and which also starred Yvonne De Carlo and Al Lewis. It follows the members of a monster-family, and the series was nominated for five awards.
Fred appeared in only two TV series in the '70s: he played Pike in the 1971 episode "Paradise Lost" of the musical "Dames at Sea" and a supporting character in the 1972 episode "Aunt Dorothy's Playroom" of the comedy "Norman Corwin Presents".
Did you guys know Fred Gwynne, beloved actor, was also an illustrator who wrote children's books? I had no idea until I stumbled on The King Who Rained in a friend's basement.
(1/4) pic.twitter.com/OZxw2OZeMw

— vince dorse (@vincedorse) November 30, 2019
He had only four other TV series roles, with his final three having been in two episodes of the 1985 drama "Kane & Abel", the 1987 episode "The Algonquin Round Table: The Ten Year Lunch" of the biographical musical documentary "American Masters", and the 1990 episode "Earthday Birthday" of the animated family musical "HBO Storybook Musicals" (voice role).
Roles in movies
Fred's debut film role was playing Slim in one of the best movies of all time – the 1954 crime thriller "On the Waterfront". It was directed by Elia Kazan and starred Marlon Brando, Karl Malden and Lee J. Cobb, and follows the life of a New Jersey longshoreman who doesn't have what it takes to stand up to his corrupt union bosses; it won 38 of its 47 award nominations, eight Oscar wins including for Best Actress in a Supporting Role (Eva Marie Saint), Best Actor in a Leading Role (Marlon Brando) and Best Director (Elia Kazan) as well as Best Picture.
Some of Fred's following roles were in the 1964 comedy "My Son, the Witch Doctor", the 1965 family musical comedy "Marineland Carnival: The Munsters Visit Marineland" and the 1966 family fantasy comedy "Munster, Go Home!"
The year 1972 saw Fred play Cab Driver in the evergreen fantasy comedy "Harvey", directed by Fielder Cook, and which starred James Stewart, John McGiver and Marian Hailey; it follows Elwood P. Dowd and his invisible six-foot tall rabbit. Some of his other roles in the '70s were in the 1976 drama "Bound for Freedom", the 1977 adventure "Captains Courageous", and the 1979 mystery thriller "Sanctuary of Fear".
In 1986, Fred portrayed The Commissioner in the romantic crime comedy "Off Beat", directed by Michael Dinner, and which starred Judge Reinhold, Meg Tilly and Cleavant Derricks; it follows a librarian who's fallen in love with a police officer.
Fred's final three movie roles were in the 1990 crime thriller "Murder in Black and White", the 1991 comedy "Shadows and Fog", and the 1992 biographical historical drama "Lincoln" (voice role).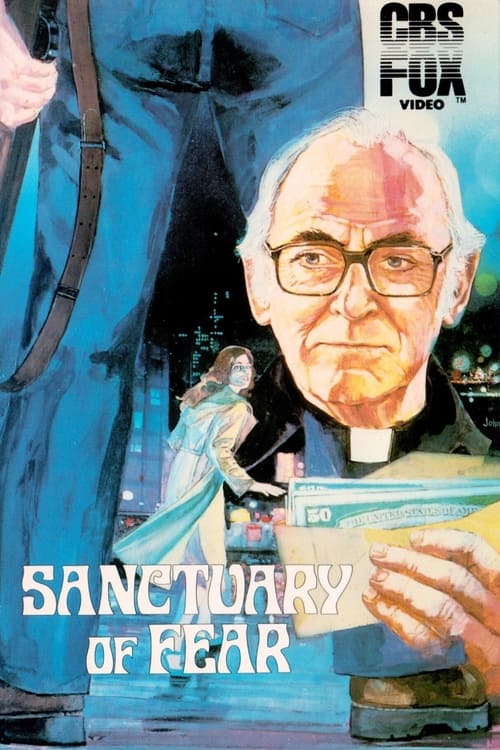 Other credits
Fred sang four songs in the 1969 family fantasy movie "The Littlest Angel", and the song "Let's Have a Simple Wedding" in the 1971 musical film "Dames at Sea".
He received special thanks for the 1994 crime comedy movie "Teresa's Tattoo" (posthumous).
The 2005 short movie "The King Who Rained" was based on Fred's eponymous book.
Some of his final talk-show appearances were in "The Danny Kaye Show", "Good Morning America", and "Anyone for Tennyson? The Master Poets Collection".
Awards and nominations
Fred was nominated for a 1993 American Comedy Award for Funniest Actor in a Motion Picture, for his performance in "My Cousin Vinny", and was also nominated for a 2004 TV Land Award for Favorite Crimestopper Duo, for his and Joe E. Ross' performance in "Car 54, Where Are You?", and a 2005 TV Land Award for Most Uninsurable Driver, for "The Munsters".
Love life and marriages
Fred married twice. His first wife was American socialite Jean 'Foxy' Reynard, perhaps known best as a granddaughter of William Jay Gaynor, the late American politician and New York City mayor. Fred and Jean married in 1952, and she gave birth to their son Kieron in 1953 (died in 1998), while their daughter Gaynor followed in 1954. Jean gave birth to their second son Evan in 1956, their third son Dylan in 1962 (died by drowning in the following year) and second daughter Madyn in 1965. Fred and Jean's divorce was finalized in 1980.
His second wife was non-celebrity American Deborah Flater – the two the married in 1988 and were together until Fred's death.
Interesting facts and hobbies
Fred was also a children's book illustrator, and worked on "A Little Pigeon Toad", "The Battle of the Frogs and Mice", and "A Chocolate Moose for Dinner".
He had a 'deep commanding voice with a slight Southern twang'.
Fred preferred to stay away from media, and his neighbors described him as a good friend and neighbor who liked to keep his professional and personal lives separate; he refused to give interviews.
He never wanted to be part of the 'Broadway and Hollywood social whirl'.
Fred appeared in the 1964 Macy's Thanksgiving Day Parade.
He was a member of the Krokodiloes, a Harvard University's a cappella group.
Fred was invited to play Mr. Arnold Hand in the critically acclaimed 1982 comedy movie "Fast Times at Ridgemont High", but refused because of the movie's sexual content.
Death and wealth
Fred was 66 when he died from pancreatic cancer in his home's cigar room on 2 July 1993, only eight days before he was to turn 67; he was buried at Sandy Mount United Methodist Church Cemetery.
Fred's net worth was estimated at over $2 million at the time of his passing.