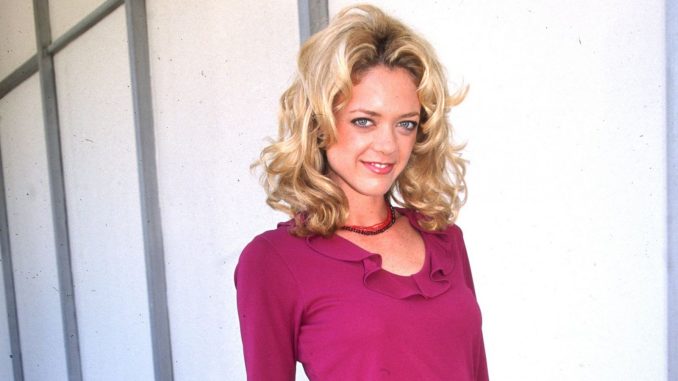 Lisa Robin Kelly was an American-born actress, who was perhaps best known for her appearance in the sitcom "That '70s Show."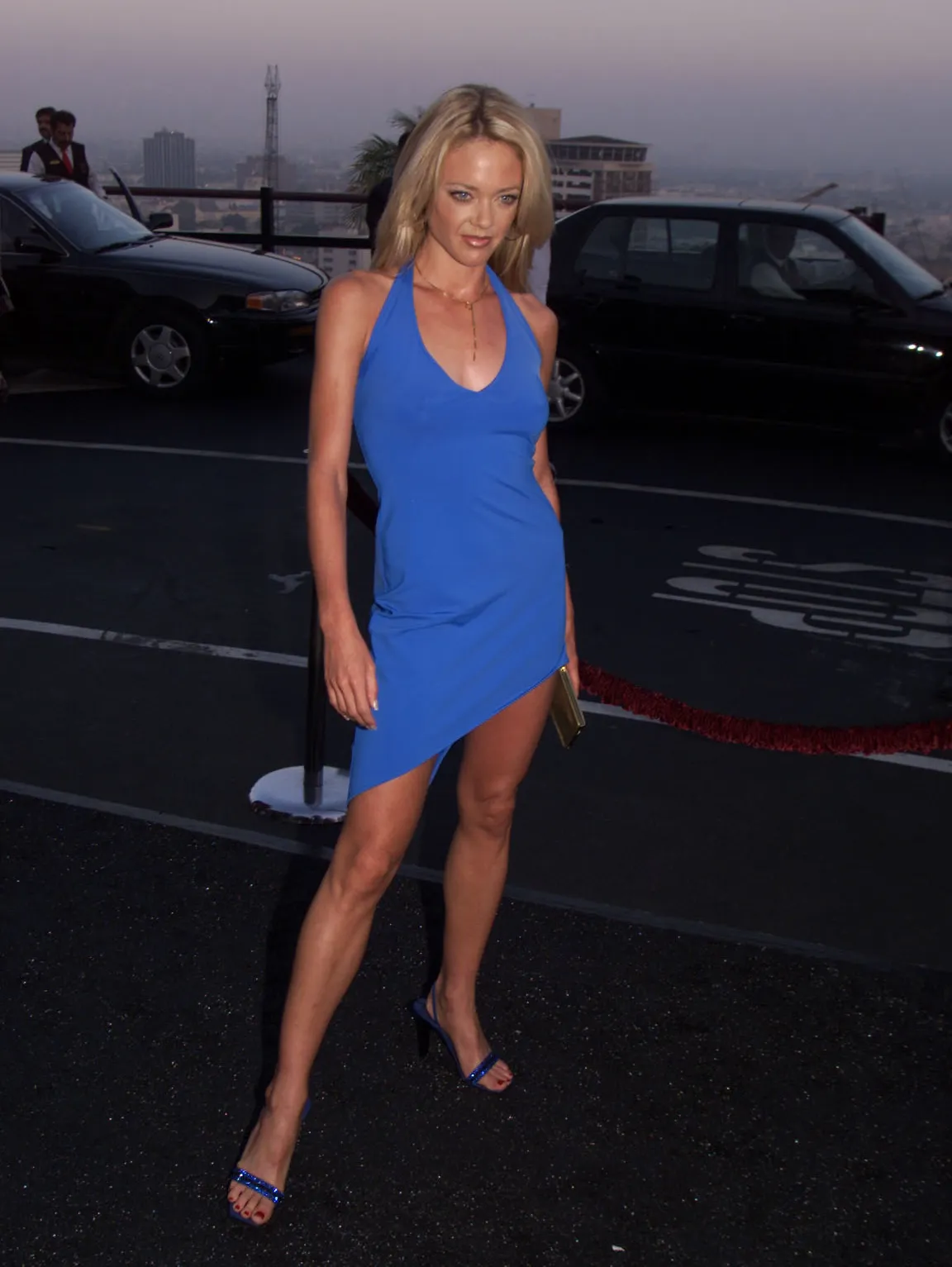 Age, Early Life, and Education Background
Lisa Robin Kelly hailed from Southington, Connecticut, and was born under the Pisces zodiac sign on 5 March 1970. She was the daughter of Linda Diane Grimm and her husband, Thomas Carl Kelly. Her family relocated to Mooresville, North Carolina when she was a child.
Lisa's family moved to Sylvania, Ohio, when she was a teenager, where she joined a local high school t and was a member of the school's baseball team's cheer squad. Subsequently Lisa was an alumnus of The Theater School at DePaul University, which is situated in Chicago, Illinois, graduating with a Bachelor of Fine Arts degree in 1992.
Career
Kelly was very eager to become an actress – her cousin, John Kelly, revealed to Record-Journal that she often went home during the Christmas holidays to reconnect with her family and update them about the progress of her acting endeavors in Hollywood. Kelly made her TV debut in 1992 playing Carol in the episode "Kelly Doesn't Live Here Anymore" of the Fox TV sitcom "Married… With Children." In 1994, she assumed cameo roles in single episodes of the TV series "Renegade" and "Silk Stalkings", and the film "Relentless IV: Ashes to Ashes."
In 1996, Kelly landed the role of Jill Stevens in the long-running American soap opera "Days of Our Lives." She appeared in 26 episodes and was thereafter cast in an episode or two of several other TV series including "Fantasy Island" and "The Net."
Today would have marked the 50th birthday 70's Show actress Lisa Robin Kelly (d. 2013) born March 5, 1970 #70sShow #LisaRobinKelly #Birthday pic.twitter.com/hsTyurOItZ

— Celebrity Birthday (@celebritycheer2) March 5, 2020
Kelly rose to stardom in 1998, when she was selected for the main role of Laurie Forman in the hit teen sitcom "That '70s Show." She was a huge inspiration to many and her Farrah Fawcett-like hairstyle began a fashion trend among many aspiring actresses and young girls. She left her fans confused when she unexpectedly left the TV show in its third season 'to attend beauty college.' However, Kelly made a comeback in the fifth season of the show but only appeared in four episodes before she was laid off in 2005. It's reported that her contract was terminated because she had become addicted to drugs and alcohol, which led to the deterioration of her public image. Kelly was replaced by the American actress Christina Moore in the sixth season of the show.
During her stint in "That '70s Show" (1999), Kelly appeared in several other projects including an episode of the fantasy drama "Charmed" and the comedy movies "Jawbreaker" and "Kill the Man." Shortly before she passed on, Kelly played Angel in the short film, "SUX2BME."
Personal Life
Kelly married Robert J. Gilliam in October 2012. Not much is known about Gilliam, who was 19 years older than Kelly. Their relationship was highly volatile and featured alcohol and substance abuse, squabbles, and arrests for assault. Kelly had revealed to TMZ that most of their arguments began when Gilliam demanded money from her. When she failed to give in to his demands, Gilliam would attack her and even threaten to shoot her dead. Kelly's neighbors once called the police when they heard a commotion at her place; Gilliam was arrested and charged with domestic battery. After this incident, Kelly obtained a restraining order against him, and she eventually divorced him in July 2013.
Before marrying Robert, Lisa was in a relationship with John Michas. The duo fought regularly and parted ways a few months after they began dating.
Kelly was divorced without any children at the time of her death. It's reported that she'd previously lost a child, which left her depressed, and may even have resulted in alcoholism.
Lisa's Arrests
Lisa's trouble with the law began when she was arrested for driving under the influence in North Carolina in August 2010. She pleaded guilty and was fined and sentenced to a year of unsupervised probation. On 31 March 2012, Lisa's ex-boyfriend, Michas filed a complaint against her after she allegedly assaulted and injured him. She was arrested, arraigned, and later released on a $10,000 cash bail. Kelly later made a public statement denying that she had attacked Michas, claiming that she was the victim. However, the District Attorney of Los Angeles dismissed her claims, and no charges were filed.
In November 2012, the local authorities in Mooresville, North Carolina, arrested Lisa and her husband, Gilliam, when they responded to a disturbance call at their home. The duo was charged with assault and causing disturbance, but was released on bond. Kelly was arrested again on 23 June 2013 for driving under the influence when police responded to a call about a dangerously parked vehicle blocking a traffic lane on the Interstate 5 freeway.
Lisa's Tragic Final Days
Before her sudden death, Lisa was trying to turn her life around by getting the professional help she needed. She was voluntarily checking into Pax Rehab House, which is located in Altadena, California. Unfortunately, she was found dead in her room on 15 August 2013. The authorities reported no evidence of foul play at the scene of her death, and the Los Angeles County Department of Medical Examiner-Coroner established in January 2014 that the cause of her death was accidental oral 'multiple drug intoxication'. Kelly was 43 years old at the time of her death.
After Lisa passed away, her "That '70s Show" co-stars and other cast members including Danny Masterson and Kurtwood Smith paid tribute to her on their social media accounts. Her agent, Craig Wyckoff disclosed how she was trying hard to break her drinking habits, and even reported that he was 'hopeful and confident' that she was headed in the right direction.
Lisa Robin Kelly (March 5, 1970 – August 15, 2013) She was best known for her role as Laurie Forman on the TV series…

Posted by Hollywood Page Of Death on Thursday, June 20, 2019
Shortly after her death, Kelly's ex-husband, Gilliam sued Pax Rehab House and its owners for negligence and incompetence. A few years later, his attorney confirmed that they'd reached a settlement with the Altadena-based rehab, but didn't disclose details of the agreement.
Height, Weight, and Physical Appearance
Kelly was of Caucasian ethnicity, and had dark brown eyes and blonde hair. She was slimly built, weighed around 125lbs (57kgs), and her height was 5ft 5ins (1.65m). Her vital statistics were 34-28-34 and she wore shoe and dress sizes 7 (US) and 4 (US) respectively.
Net Worth
Kelly's primary source of income was her acting career. She was reportedly worth approximately $1,000 at the time of her death, the least amount among her "That '70s Show" co-stars. The suspicion is that her addictions virtually denuded her bank account.