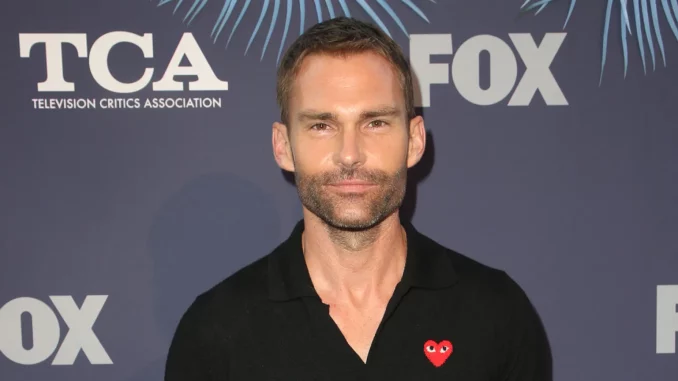 Who is Seann William Scott?
Seann William Scott was born on 3 October 1976, in Cottage Grove, Minnesota, USA. He's an American actor, comedian, and producer who rose to prominence in the late 1990s and early 2000s. Best known for his role as Steve Stifler in the "American Pie" film series, Seann has enjoyed a diverse and successful career, spanning over 60 movies and TV series.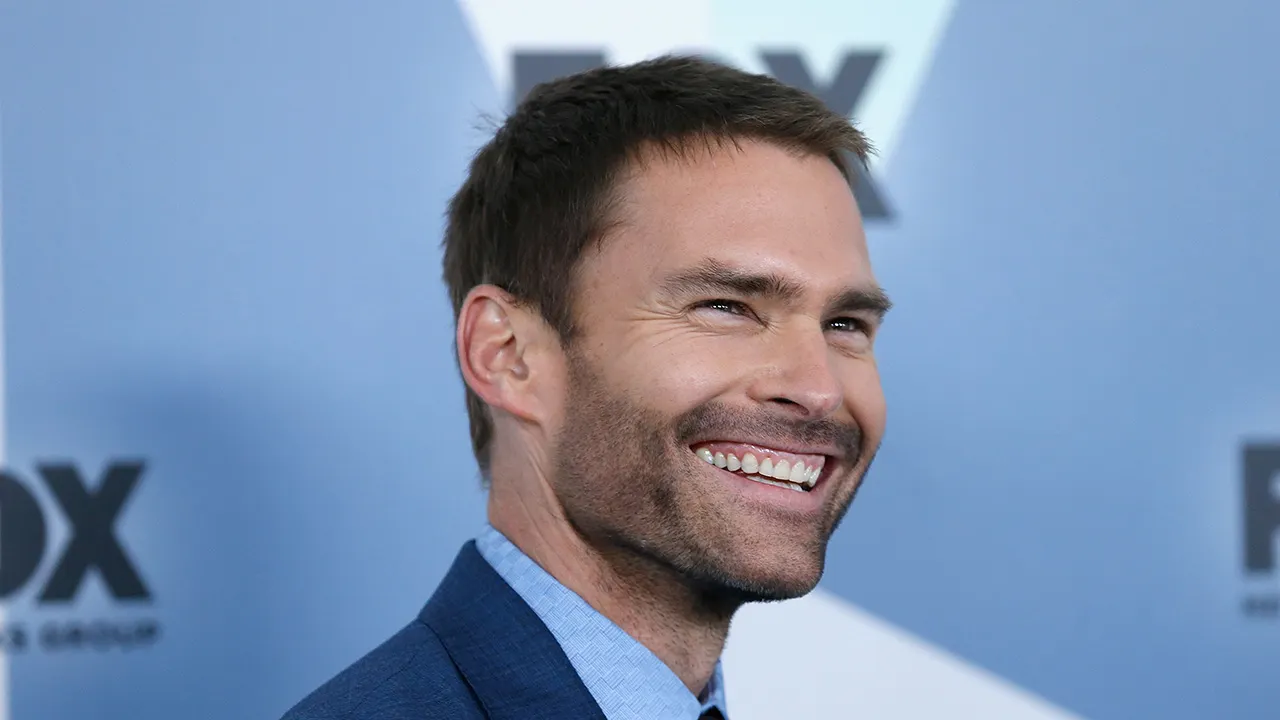 Early Life and Education
Seann was born to Patricia Anne (née Simons) and William Frank Scott, the youngest of seven children, with four older brothers and two sisters. Seann's father was a factory worker, while his mother worked as a homemaker. Growing up in a large family, Seann had a keen sense of humor and a knack for making people laugh, which would later become the foundation of his acting career.
Seann attended Park High School in Cottage Grove, where he was actively involved in various sports, including football and basketball. After matriculating high school in 1995, he enrolled at the University of Wisconsin in Platteville to study Business, but eventually realized his true passion lay in acting, and moved to Los Angeles, California to pursue his acting career; he started acting classes at the prestigious Actors Studio, and began auditioning for roles. However, his acting career wasn't enough to pay the bills at first, so Seann worked at Home Depot and the Los Angeles Zoo in between roles.
Roles in Movies
Seann's first film role was in the TV drama "Born Into Exile" (1997), directed by Eric Laneuville, and which starred Mark-Paul Gosselaar and Gina Phillips.
His big break came in 1999 when he was cast in the comedy "American Pie". The movie follows a group of high school friends as they navigate through the ups and downs of adolescence, and their experiences with love, sex and relationships. Seann played the role of Steve Stifler, a crude and often insensitive member of the group who provides comedic relief. His character is known for his outrageous behavior, catchphrases such s 'Stifler's mom', and his signature dance move, the 'Stifler Shuffle'.
The film was a massive success, grossing over $235 million worldwide, and turning Seann into a household name. He reprised his role as Stifler in the sequels "American Pie 2" (2001), "American Wedding" (2003), and "American Reunion" (2012), earning critical acclaim and a loyal fan following for his humorous performances.
While the "American Pie" series played a significant role in Seann's rise to fame, he wanted to avoid being typecast as Steve, and so focused on working on a variety of differing projects. In 2000, he starred alongside Ashton Kutcher in the hit comedy "Dude, Where's My Car?", centered on two clumsy stoners on a quest to find their car after a long night of partying. In the same year, he played a supporting character in the horror thriller "Final Destination", directed by James Wong.
Bulletproof MonkA mysterious and immortal Tibetan kung fu master– and protector of an ancient scroll — mentors a…

Posted by New On Netflix UK on Thursday, June 15, 2017
In the following years, he had prominent roles in comedy films such as "Road Trip" (2000), "Jay and Bob Strike Back" (2001), and "Bulletproof Monk" (2003), and starred as Poppers in Todd Phillips' black comedy "Old School" (2003), centered on a group of middle-aged men who join a fraternity in hopes of reliving their college experience. The film became a moderate box-office success, and has since gained the status of a cult classic – the success of the movie further established Seann as a great comedic actor.
Two years later, he starred with Johnny Knoxville and Jessica Simpson in the action comedy "The Dukes of Hazard", which was also financially successful, despite being poorly reviewed by the critics. In the following years, Seann had several starring roles in commercially successful comedies, such as "Southland Tales" (2007), "Roles Models" (2008), and "The Promotion" (2008).
He also voiced the prankster opossum Crash in the animated comedy "Ice Age: The Meltdown" (2006), the first sequel to the highly successful 2002 movie. Seann would go on to reprise his role in three other "Ice Age" sequels – "Dawn of the Dinosaurs" (2009), "Continental Drift" (2012), and "Collison Course" (2016), as well as in several TV specials and video games based on the original movie franchise.
In 2010, Seann appeared in the comedy "Cop Out", which starred Bruce Willis, Tracy Morgan, and Kevin Hart – to prepare for the role of a lousy cop, he stopped working out for six months to gain weight. He also made a brief appearance in the controversial 2012 comedy "Movie 43", which is considered to be one of the worst films ever made, despite its star-studded cast.
Following the long string of comedy movies he's been a part of, Seann began expressing interest in taking on more challenging and dramatic roles. In 2015, he starred as Ted Morgan in the comedy-drama "Just Before I Go", in which he portrayed a man who travels back to his hometown to make amends with all the people he's wronged in the past.
In 2018, Seann took on the lead role in the horror thriller "Bloodline", which was his first experience in the genre. Although the film received mixed reviews, Seann was widely praised for his performance as a vengeful father. Another similar role for Seann was in the 2019 indie drama "Already Gone", written and directed by Christopher Kenneally.
Most recently, in 2023, he appeared in the action horror "The Wrath of Becky", which starred Matt Angel, Alison Cimmet and Aaron Dalla Villa.
In addition to acting, Seann has also worked as a producer on several film projects, including the aforementioned "The Wrath of Becky", the 2017 thriller "Goon: Last of Enforcers", and the 2012 comedy "American Reunion".
Roles in TV Series
Seann made his TV debut in 1996, in an episode of the comedy "Unhappily Ever After". Two years later, he appeared in the sitcom "Something So Right", before completely shifting his focus towards film roles.
He made his comeback to TV in 2013, with a guest-starring role in season nine of the sitcom "It's Aways Sunny in Philadelphia", playing the role of 'Country Mac', Mac's smarter and better-looking cousin who tragically dies after falling off his motorcycle in the episode "Mac's Day". Despite appearing in only one episode, Seann's appearance as Country Mac remains a memorable part of the show.
In 2018, Seann landed his first recurring TV series role, in the crime action comedy "Lethal Weapon", created by Matthew Miller, based on the popular film franchise of the same name. The series premiered on Fox in 2016 and ran for three seasons; it follows the partnership between two police detectives, Roger Murtaugh (played by Damon Wayans) and Martin Riggs (played by Clayne Crawford in seasons 1 and 2, and by Seann in season 3), as they investigate crimes and take down criminals in Los Angeles.
The series was praised for its action-packed sequences, humor, and the chemistry between its lead actors. However, it was also mired in controversy, particularly during its third season, when Crawford was fired from the show following reports of on-set clashes with his co-stars and crew. Seann was brought in as his replacement, but the show was cancelled after his season ended, due to declining ratings.
Since 2022, Seann has been playing the recurring character Father Joe, in the Fox mockumentary sitcom "Welcome to Flatch", based on the British series "This Country". Developed by Jenny Bricks, it also stars Chelsea Holmes, Sam Straley and Justin Linville, and is set in the small town of Flatch, Ohio, exploring the daily lives of residents through the eyes of a documentary crew.
Love Life and Relationships
Over the years, Seann has remained relatively private about his personal life, including his relationships. He was engaged to model Lindsay Frimodt in 2012, but the couple separated in 2013, calling off their engagement.
Seann tied the knot with interior designer and entrepreneur Olivia Korenberg in September 2019. Olivia studied Interior Architecture at University of California, and has started her own interior design and event planning company based in Los Angeles. Beyond this, not a lot is publicly known about their relationship, as the couple remains dedicated to maintaining their privacy.
Net Worth
Through his career, Seann has established himself as a successful actor, producer, and comedian. With numerous high-grossing films and television projects under his belt, he's amassed a considerable net worth, which as of May 2023, is estimated at around $25 million, which has come from a combination of acting roles, voice-over work, and producing credits.