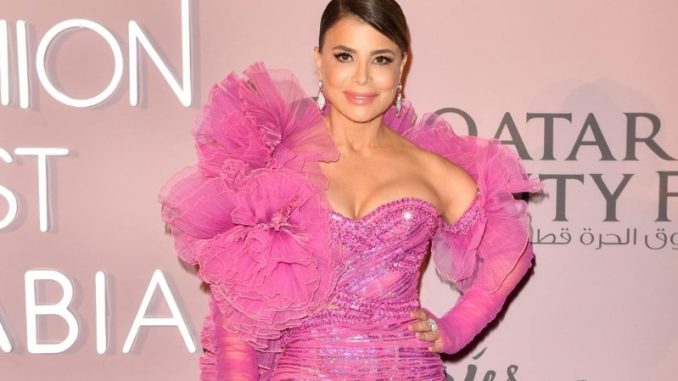 Paula Abdul is a singer, dancer, choreographer, actress, and television personality from the USA. Paula, starting her career as a cheerleader for the Los Angeles Lakers at the age of 18, is currently a renowned personality. She came into prominence after she choreographed music videos for Janet Jackson. Soon, she was signed to Virgin Records and released her debut studio album entitled "Forever Your Girl" (1988) which became a massive success selling seven million copies in the United States. Her second album Spellbound (1991) scored her two more Billboard Hot 100 chart-toppers: "Rush Rush" and "The Promise of a New Day". She was one of the original judges on the television series American Idol from 2002 to 2009. In addition to this, she has also appeared as a judge on The X Factor, Live to Dance, So You Think You Can Dance, and The Masked Dancer. She has also choreographed in numerous films, including Can't Buy Me Love (1987), The Running Man (1987), Coming to America (1988), Action Jackson (1988), The Doors (1991), Jerry Maguire (1996), and American Beauty (1999). During the Macy's Thanksgiving Day Parade 2022 on Thursday, fans saw Paula Abdul, Mariah Carey, Jordin Sparks, Sean Paul, and Jordan Davis among others taking center stage. She performed a tap dance on her 1988 No. 1 hit song 'Straight Up' during the parade on the Jennie-O Turkey Store float. Dressed in a jumpsuit and an oversized jacket, the singer was seen greeting her fans and smiling from ear to ear. 
What makes Paula Abdul so famous?
Paula Abdul is a singer-songwriter, dancer, choreographer, actress, and television personality who became famous after choreographing music videos for Janet Jackson. 
She is famous as a successful singer and is known for her super hit singles that reached the number 1 position on the Billboard Hot 100 like Rush Rush (1991) as well as numerous albums including her debut Forever Your Girl (1988).
Abdul is famous to the public for her appearance in the films such as Shot Through the Heart (1998) and TV shows including American Idol (2002–2010, 2013-2016). 
Where is Paula Abdul From?
Paula Abdul was born on June 19, 1962. She is originally from San Fernando, California, USA. She is currently 60 after she celebrated her birthday on June 19, 2022. She is the daughter of Harry Abdul and Lorraine M. Rykiss. Her birth name is Paula Julie Abdul which was given by her parents. Her family is of Jewish descent and their ancestors came from Russia and Ukraine. She has an older sister named Wendy with whom she spent her early childhood. She follows Judaism religion. She is American by nationality whereas she belongs to Mixed ethnicity. Her dad is of Syrian Jewish heritage and was born in Aleppo, Syria, raised in Brazil, and emigrated to the United States. Her mum was a concert pianist by profession. As a dance enthusiast, she wanted to enter the world of showbiz from a very young age. She next began taking dance lessons at an early age in ballet, jazz, and tap.  
For her education, Adbul attended Van Nuys High School and graduated in 1978 where she was a cheerleader and an honor student. At 15, she received a scholarship to attend a dance camp, following which she appeared in the musical Junior High School. She enrolled at California State University at Northridge, where she majored in broadcasting. During her freshman year, she was selected from over 700 candidates to become a professional cheerleader or a Laker Girl for the popular NBA team Los Angeles Lakers. Then, she was made the head choreographer of the Lakers Cheerleading Squad. She then left the university to pursue a career in dance and choreography. She remained with the Laker Girls until 1986.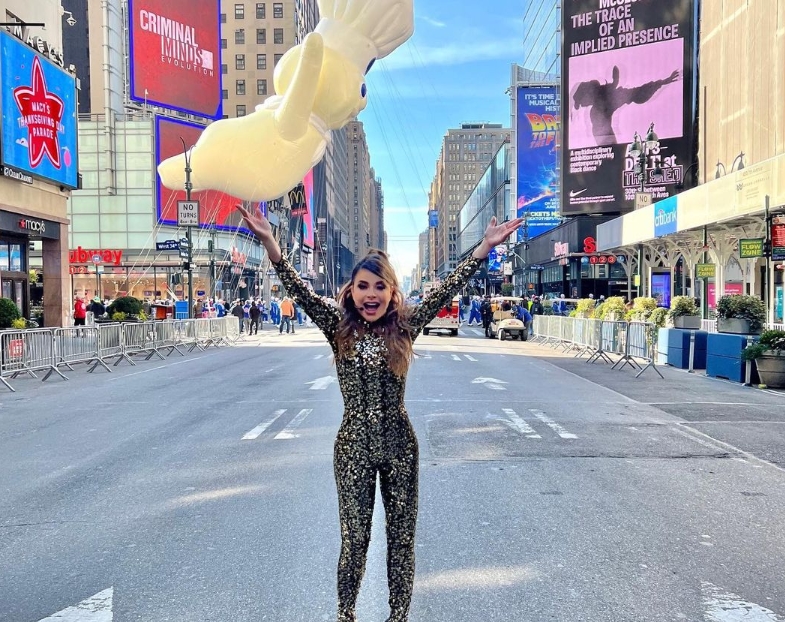 Paula Abdul Career From Pop Star To TV Star
Paula Abdul, after being spotted during one of the 'NBA' games by some of the members of 'The Jacksons', was immediately offered a chance to do the choreography for their single 'Torture,' which became a huge success. 
The success was followed by her choreography in Janet Jackson's "What Have You Done for Me Lately", "Nasty" and "Control" videos. Abdul was then chosen to be the choreographer for the Jacksons' "Victory" tour.
Everything To Know About Janet Jackson
Next on, Abdul was signed to the newly formed Virgin Records America by Jeff Ayeroff and worked with various coaches and record producers to develop her vocal ability. 
In 1988, her debut pop album "Forever Your Girl" was released with the singles "Straight Up", "Forever Your Girl", "Cold Hearted", and "Opposites Attract". The album becomes a huge hit and was successful reaching number one on the Billboard 200.  
Her debut studio album was followed by "Spellbound" after three years which became one of the highest-selling albums at the time. The album contains the singles "Rush Rush", "The Promise of a New Day", and "Blowing Kisses in the Wind" among others.
In the year 1995, Abdul released her third studio pop album "Head Over Heels" under Virgin Records which is a moderate success. In the same year, she released a dance-workout video titled "Paula Abdul's Get Up and Dance!"
Three years later, she released a second workout video titled "Cardio Dance" which became a huge success. During this time, she served as the choreographer for several film and theater productions, including the 1998 musical "Reefer Madness" and the cheerleading scenes in "American Beauty" (1999).
In 2000, the choreographer and the singer released the compilation album "Paula Abdul: Greatest Hits". From the year 2002 until 2009, she was part of a judging panel alongside Simon Cowell and Randy Jackson for the hit American reality series "American Idol".
During that time, she released her second compilation album, "Greatest Hits: Straight Up!". It was in 2009, Abdul hosted a cheerleading reality competition on MTV called "RAH!" She then came up with the single "I'm Just Here for the Music." 
In January 2011, Abdul began to appear on CBS's dancing reality show "Live to Dance". Then, it was announced in May 2011 that she would rejoin Cowell on the first season of the American edition of "The X Factor". Later, in January 2012, she announced that she would not return as a judge for the series' second season. She was then replaced by Demi Lovato. 
Abdul served as a guest judge during week four of the All-Stars version of Dancing with the Stars in October 2012. After a year on 9th July, she appeared as a guest judge in the tenth season of the dance reality show "So, You Think You Can Dance?"
Furthermore, Abdul can also be seen as a guest judge on RuPaul's Drag Race in April 2014 and also appeared as a guest appearance on the comedy sitcom Real Husbands of Hollywood in the 2015 on its season 4. 
Abdul performed a full headline set for the first time in 26 years at the Mixtape Festival in Hershey, Pennsylvania on August 6, 2016. Next, she joined the tour with New Kids on the Block and Boyz II Men on their Total Package Tour in 2017; her first tour in 25 years. 
In July 2018, Abdul announced that she would embark on a solo headlining tour across North America that fall, entitled Straight Up Paula! as part of the celebration of the 30th anniversary of her debut studio album Forever Your Girl. Likewise, she performed a medley of her greatest hits at the 2019 Billboard Music Awards. 
Abdul announced her first Las Vegas residency, Paula Abdul: Forever Your Girl on 1st May 2019 which began August 13, the first of 20 dates, ending January 2020.
Moreover, she performed at the fourteenth series finale of America's Got Talent. In October 2020, it was announced that Abdul would serve as a panelist for Fox's reality competition, "The Masked Dancer".
In April 2021, ABC announced that Paulo Abdul would return to American Idol as a guest judge while Luke Bryan was out sick after being diagnosed with COVID-19.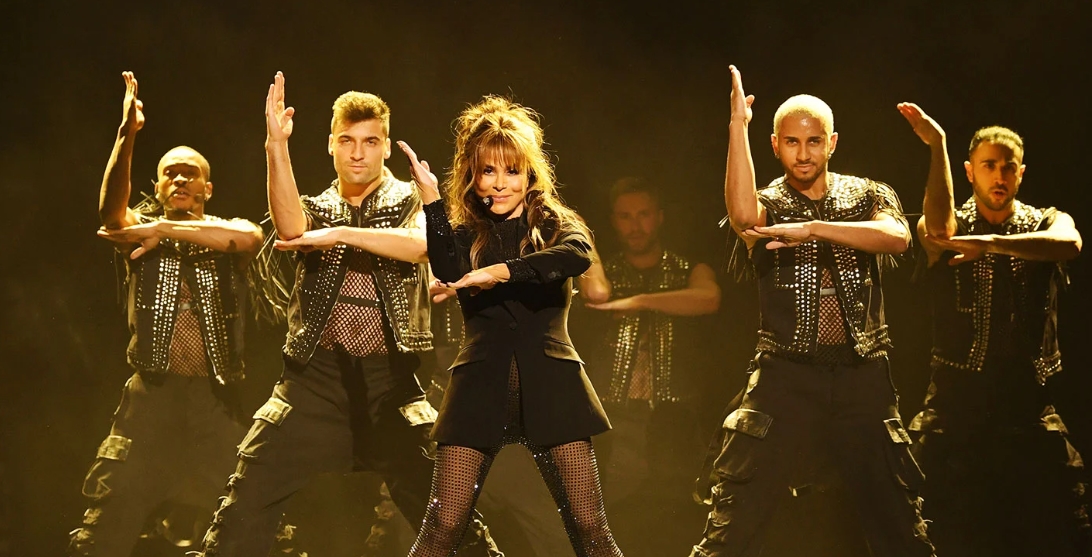 Paula Abdul Awards and Achievements
During her career work till date, Paula has received 17 MTV Video Music Award nominations, winning five, as well as receiving the Grammy Award for Best Music Video for "Opposites Attract" in 1991. She received the Primetime Emmy Award for Outstanding Choreography twice for her work on The Tracey Ullman Show, and her own performance at the American Music Awards in 1990. She was honored with her own star on the Hollywood Walk of Fame and is the first entertainer to be honored with the Nickelodeon Kids' Choice Awards Hall of Fame Award.
Her other honors include Woman of the Year by the Nevada Ballet Theatre in 2007, Entertainer of the Year at the Tremaine National Gala in 2008, the Lifetime Achievement Award at The Carnival: Choreographer's Ball in 2013 and the Harry Chapin Memorial Humanitarian Award by the Music B 
How Rich is Paula Abdul?
Paula Abdul is a dancer, singer, actor, choreographer, and producer from the USA. Her career spanned four decades that ranged from choreographer to pop star to reality television star. The multi-talented, Paula Abdul has a net worth of $30 million as of 2022. From her multiple careers, she is making an annual salary of $2.5 million. Her primary source of wealth comes from the music industry whereas her secondary source of income is from the entertainment profession, choreographer, voice actor, music video director, and more.
Her work with the "Laker Girls" led her to choreography gigs for television, music videos, films, and tours, and also saw her working with the entire Jackson family, including choreographing Janet Jackson's "Control" tour, as well as choreographing sequences for "Big", "Coming to America", "Jerry Maguire", "American Beauty", "Can't Buy Me Love", and a long list of other high profile projects. In 1991, Abdul starred in a popular Diet Coke commercial in which she danced with a digital image of her idol, a young Gene Kelly.
In 2007, Paula Abdul Jewelry launched its nationwide consumer debut on QVC, with the tagline "fashion jewelry designed with heart and soul." Her first QVC appearance resulted in 15 sellouts of her first jewelry collection involving more than 34,000 pieces. She has endorsed or promoted several brands such as Forever Your Curl. Today, she lives a luxurious lifestyle and she has a lavish home with a collection of branded cars. 
Who is Paula Abdul married to?
Paula Abdul was a married woman previously but she is single right now. She is enjoying her single life focusing solely on her career. There is no news regarding her affairs and relationship after her divorce from her ex-husbands; Emilio Estevez and Brad Beckerman.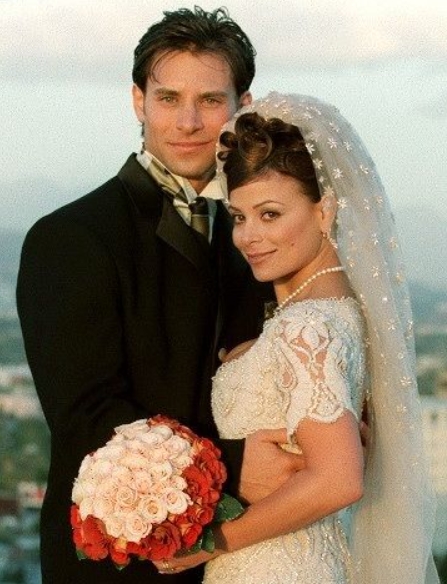 Paula Abdul married her first husband, Emilio Estevez in 1992 they turned to divorce in 1994. In 1995, Abdul stated that the reason for their divorce was that she wanted children, and Estevez, who had two children from a previous relationship, did not. Following the divorce, the choreographer married Brad Beckerman in 1996. After a couple of years, the duo divorced citing irreconcilable differences.  
What is Paula Abdul Height?
Paula Abdul is a beautiful singer and choreographer who has maintained her body a lot. She has a height of 5 ft or 152.5 cm. The weight of her body is 49 kg or 108 lbs. She has dark brown hair which she often tends to dye in different shades. She has gorgeous dark brown eyes. She has a mole on her left cheek.
Abdul sought treatment for bulimia nervosa in 1994. She said "Battling bulimia has been like war on my body. Me and my body have been on two separate sides. We've never, until recently, been on the same side. I learned at a very early age I didn't fit in physically. I learned through years of rejections from auditions. I would ask myself, 'Why can't I be tall and skinny like the other dancers?' I felt nervous and out of control, and all I could think about was food. Food numbed the fear and anxiety. I'd eat and then run to the bathroom. I thought, 'God I'm not perfect. I'm going to disappoint people. That's what I thought. It became a living hell for me. I wanted to get help. I want to be free from weighing myself on the scales. Whether I was sticking my head in the toilet or exercising for hours a day, I was spitting out the food – and the feelings."
In April 2005, she said that she suffers from a neurological disorder, reflex sympathetic dystrophy, that causes chronic pain.