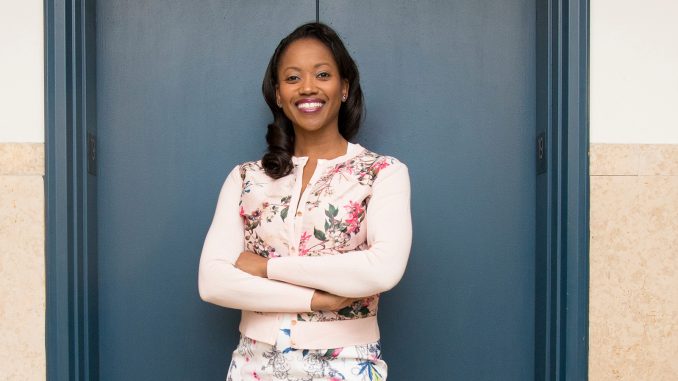 Who is Erika Alexander?
American actress, screenwriter and producer Erika Rose Alexander was born in Winslow, Arizona USA, on 19 November 1969, meaning that Scorpio's her zodiac sign. She's had roles in more than 70 movies and TV series, but is perhaps known best for playing Detective Latoya in the 2017 mystery horror thriller movie "Get Out", written and directed by Jordan Peele, and which starred Daniel Kaluuya, Allison Williams and Bradley Whitford. It follows a young African-American as he's visiting his white girlfriend's parents for the first time, and the film won 152 of its 361 award nominations, including an Oscar win for Best Original Screenplay.
June bloom > June gloom #RunTheWorld

Posted by Erika Alexander The Great on Thursday, June 1, 2023
Education and early life
Erika was raised in Flagstaff, Arizona alongside her five siblings, by their father Robert Alexander who's a high school teacher, and mother Sammie who's a children's book author.
The family moved to Philadelphia, Pennsylvania when Erika was 11, where she studied at Philadelphia High School for Girls, but also at 14 she took a two-month acting class at the New Freedom Theatre, and was discovered by a talent agent.
Erika matriculated in 1987, and as she had launched her acting career a year earlier, she chose not to pursue a college degree but to remain focused on acting.
Roles in movies
Erika's debut film role was playing Joan in the 1986 drama "My Little Girl", and some of her following appearances were in the 1986 biographical drama "George Washington II: The Forging of a Nation", the 1990 historical drama "The Long Walk Home" and the 1990 drama "The Last Best Year".
She portrayed Rita in the 1991 romantic comedy "He Said, She Said", directed by Ken Kwapis, and which starred Kevin Bacon and Elizabeth Perkins; it follows two reporters with opposing views who've fallen in love. Erika had only a couple of other film roles in the '90s, including in the 1992 thriller "Fathers & Sons", the 1994 science fiction "Override", and the 1998 musical "54".
The year 2002 saw her portray Brenda in the comedy "Love Liza", directed by Tod Louiso, and which starred Philip Seymour Hoffman, Annie Morgan and Kathy Bates. It follows a web designer whose wife Liza's recently committed suicide; the movie won two of its five award nominations. Some of Erika's notable performances in the remainder of the decade were in the 2004 drama "Tricks", the 2006 action science fiction "Déjà Vu", and the 2009 drama "La Mission".
She played Helen Holbrook in the 2016 historical comedy "Brave New Jersey", written and directed by Jody Lambert, and which starred Anna Camp, Tony Hale and Sam Jaeger. Set in 1938, the film follows Orson Welles' radio broadcast about aliens, which made millions of Americans believe that their country was being invaded by Martians; the film won four awards.
Erika's three most recent movie roles have been in the 2021 horror thriller "American Refugee", the 2022 comedy "Wildflower", and the 2023 drama "Earth Mama"; she's currently shooting for the upcoming movie "Abaddon".
Roles in TV series
Erika's debut TV series role was in the 1986 episode "Teen Father" of the adventure comedy "ABC Afterschool Specials", and 1990 saw her appear in several episodes of both the war mini-series "The Mahabharata" and the drama mini-series "Common Ground".
From 1990 through 1992, Erika played Pam Tucker in the comedy "The Cosby Show", and in 1992 and 1993, she portrayed the lead character Cheryl Carter in the comedy "Going to Extremes", created by Joshua Brand and John Falsey, and which also starred June Chadwick and Roy Dotrice; it follows a group of medical students as they're undergoing training on a tropical island.
From 1993 through 1998, Erika starred as Maxine 'Max' Felice Shaw in all 118 episodes of the comedy "Living Single", created by Yvette Lee Bowser, and which also starred Queen Latifah and Kim Coles. Set in New York City in the '90s, the series follows the lives of several female roommates and single men, and it won four of its 22 award nominations.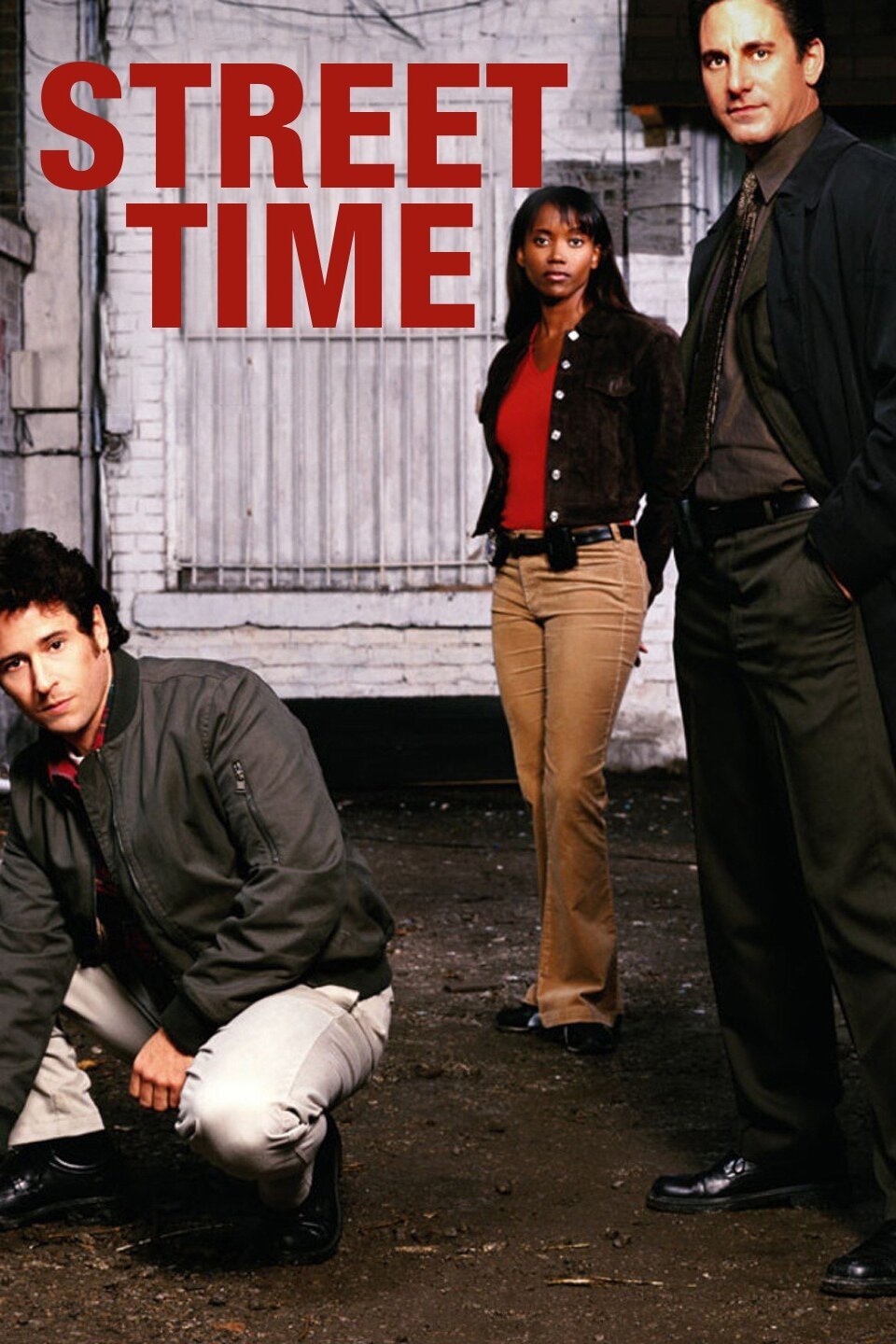 Erika appeared in an episode of many series in the 2000s, including the family comedy "7th Heaven", the crime drama "In Justice" and the crime action "Heist"; what marked the decade for her was perhaps playing Dee Mulhern in 20 episodes of the 2003 crime drama "Street Time", created by Richard Stratton, and which starred Rob Morrow and Michelle Nolden. It follows a parole officer whose parolee wants to leave the life of crime behind him, but his former 'business associates' are after him; the series won one of its three award nominations.
From 2012 through 2015, Erika played Carol Larabee in 10 episodes of the comedy "Last Man Standing", which starred Nancy Travis and Tim Allen, and was created by Jack Burditt. It follows the life of a married father of three, the series aired from 2011 through 2021, and won five of its 19 award nominations.
Erika's three most recent roles in TV series have been in all the six episodes of the 2022 drama "Swimming with Sharks", seven episodes of the 2022 crime mystery "Shining Girls" and 16 episodes of the biographical drama "Wu-Tang: An American Saga" since 2019.
Other credits
Erika both produced and directed the 2023 documentary movie "The Big Payback" and the 2023 episode "The Big Payback" of the documentary series "Independent Lens".
Some of her recent talk-show appearances have been in "Zerlina", "The ReidOut" and "Tamron Hall".
Awards and nominations
Erika's won five of her 11 award nominations. Some of her wins include two Image Awards for Outstanding Lead Actress in a Comedy Series in 1996 and '98, both for her performance in "Living Single", a 2003 Black Reel Award for Best Independent Actress for "30 Years to Life", and a 2017 Phoenix Film Festival Award for Best Ensemble Acting, for her and her colleagues' performance in "Brave New Jersey.
— Erika Alexander (@EAlexTheGreat) March 6, 2023
Love life and relationships
Erika shies away from sharing the details of her love life with her fans, but it's known that she was a married woman, and that the marriage lasted for 20 years before the two chose to go their separate ways. She and American artist and screenwriter Tony Puryear married in a small and private ceremony on 27 September 1997, and their divorce was finalized in 2017; Erika hasn't spoken about what led them to split, but it's believed that Tony wanted to start a family, and that Erika wanted to focus on her career.
There are rumors circulating the internet today, claiming that Erika's in a relationship with a fellow actor, but these haven't been confirmed.
Erika seems to be unattached as of May 2023, was married to Tony Puryear, and doesn't have children.
Interesting facts and hobbies
Erika supported Hillary Clinton in the 2008 Democratic Party primary, and toured college campuses together with Hillary's daughter Chelsea Victoria Clinton.
She and Ben Arnon are founders of the entertainment and innovation company Color Farm Media, which released the critically acclaimed 2020 documentary movie "John Lewis: Good Trouble", that tells the life story of the late American politician and civil rights activist John Robert Lewis.
Close to half a million people are following Erika on Instagram today, and she's posted over 600 pictures and videos, most of which feature her during her everyday life.
Her favorite actress is Kelly Washington, while some of her favorite movies include "Bring It On", "Almost Christmas", and "Daddy's Little Girls".
Height, eyes and wealth
Erika's age is 53. She has black hair and brown eyes, is 5ft 6ins (1.68m) tall and weighs around 135lbs (62kgs).
Erika's net worth's been estimated at over $3 million, as of May 2023.