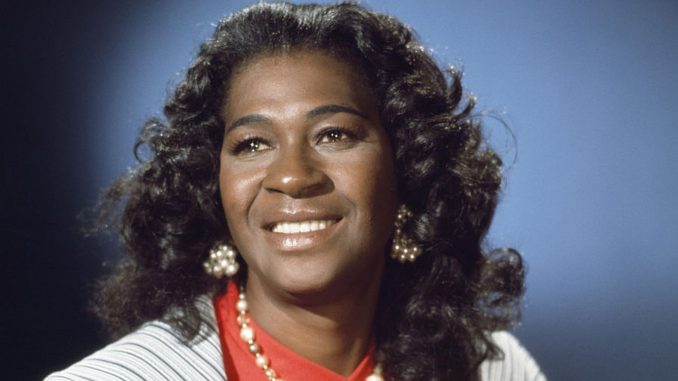 Who was LaWanda Page?
The late American actress, dancer and comedian LaWanda Page, was born as Alberta Richmond in Cleveland, Ohio USA, on 19 October 1920, meaning that Libra was her zodiac sign. She appeared in 37 movies and TV series, died in 2002, while she's probably still remembered best for playing Old Lady in the critically acclaimed 1995 comedy movie "Friday", which starred Chris Tucker and Ice Cube, and was directed by F. Gary Gray. It follows Smokey and Craig who own money to a local bully, and have 24 hours to find it; the film won one of its six award nominations.
Remembering LaWanda Page, who was born on this day.(Oct. 19, 1920 – Sept. 14, 2002) She was an actress, comedian, and dancer whose career spanned six decades. Crowned "The Queen of Comedy."

Posted by SOUL TV on Wednesday, October 19, 2022
Education and early career
LaWanda was raised alongside her sisters Anna and Lynn Hamilton in Cleveland, by their mother Estella Small and father Willie Richmond; LaWanda didn't speak about her family in public, because she respected their privacy.
She was mostly into dancing while growing up, and took classes at the community center Friendly Inn Settlement, run by the Women's Christian Temperance Union. The family eventually moved to St. Louis, Missouri where LaWanda studied at Banneker Elementary School, and it was there that she met the late American stand-up comedian and actor John Elroy Sanford aka Redd Foxx. LaWanda and Redd both entered the field of comedy, and eventually collaborated on the series "Sanford and Son".
She enrolled at local high school in 1935, and in the following year launched her career as a dancer, after having learned the fire dance, which included walking over flames and swallowing fire. She was nicknamed both 'LaWanda, The Flame Goddess' and 'The Bronze Goddess of Fire', and often performed at nightclubs in St. Louis.
LaWanda completed her high school education in 1939, and continued working as a dancer in St. Louis for more than 10 years, prior to moving to Los Angeles, California in the early '50s; she spent the following 15 years dancing and waiting tables at the Brass Rail Club, prior to launching her acting career.
Roles in TV series
LaWanda's debut TV series role was playing Aunt Esther Anderson, one of the lead characters in 48 episodes of the critically acclaimed comedy "Sanford and Son", which also starred Demond Wilson and Redd Foxx, and was created by Norman Lear. It follows the lives of a cantankerous junk dealer and his son, the series aired from 1972 through 1977 and won four of its 16 award nominations.
Some of LaWanda's other roles in the '70s were in the comedy "Grady", the romantic comedy "The Love Boat" and the comedy "Sanford Arms".
She had only a couple of roles in the '80s, appearing in an episode of the sports comedy "1st & Ten", the comedy "227", and the 1986 comedy "Joe Bash".
In 1992 and 1993, LaWanda portrayed Evelyn Porter in four episodes of the popular romantic comedy "Martin", which starred Tisha Campbell and Martin Lawrence, and was created by John Bowman. It follows the life of radio and TV personality Martin Payne, the series aired from 1992 through 1997 and won six of its 17 award nominations.
LaWanda's three final TV series roles were in the 1994 episode "Family Reunion" of the comedy "The Sinbad Show", the 1995 episode "Byte Me" of the comedy "The Parent 'Hood", and two episodes of the comedy "Dream On".
Roles in movies
LaWanda's debut film role was playing Erna in the 1977 crime mystery "Stonestreet: Who Killed the Centerfold Model", which starred Joseph Mascolo and Barbara Eden, and was directed by Russ Mayberry; it follows a private detective who's gone undercover as a pornographic actress to find a missing person.
Some of LaWanda's following roles were in the 1982 fantasy science fiction comedy "Zapped!", the 1983 fantasy horror "Mausoleum", and the 1990 crime comedy "My Blue Heaven".
The year 1991 saw her play both Angel and Devil in the comedy "Talkin' Dirty After Dark", written and directed by Topper Carew, and which starred John Witherspoon and Martin Lawrence. It follows a group of stand-up comedians working at a Los Angeles comedy club.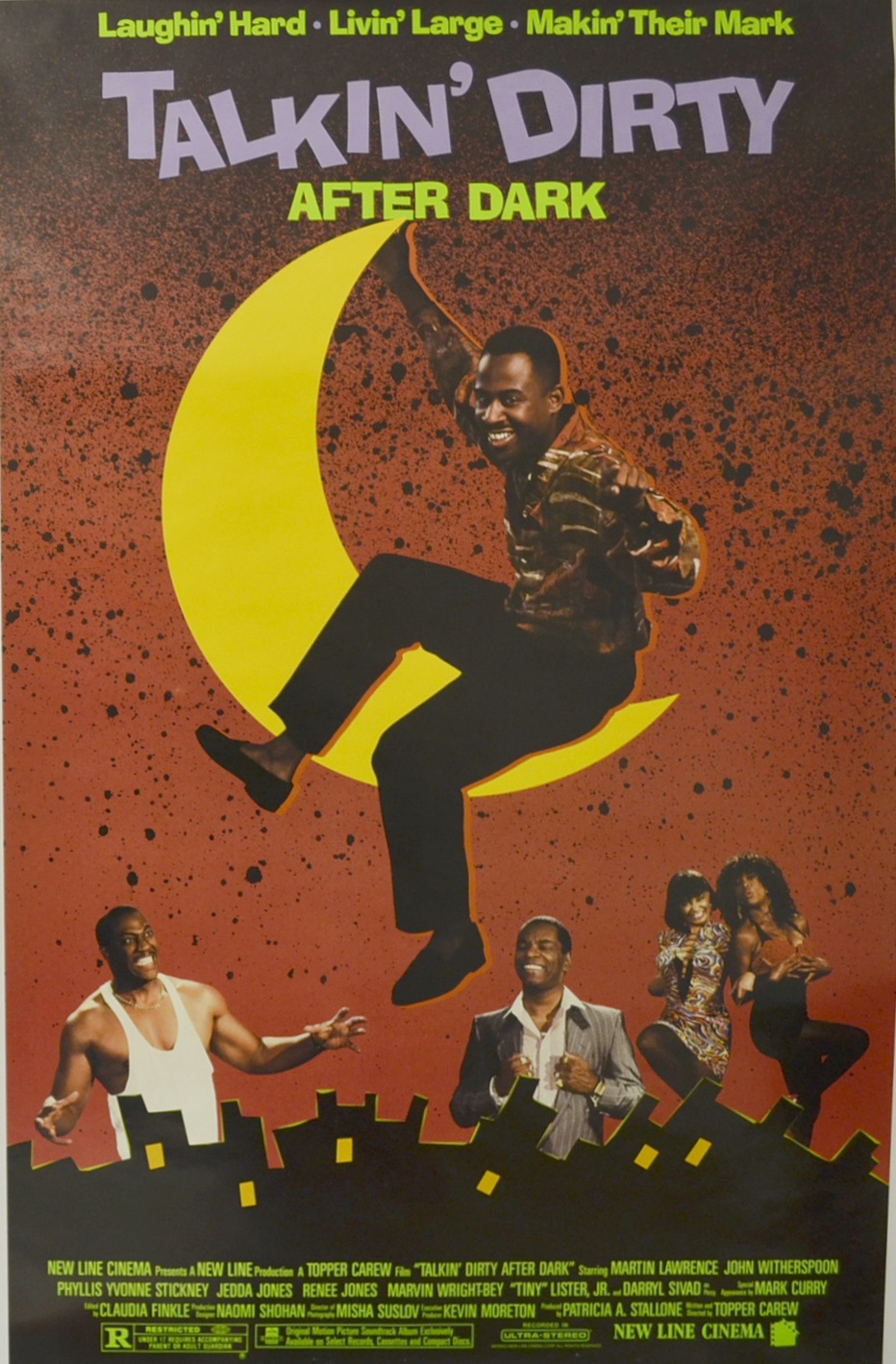 LaWanda's final three film roles were in the 1993 music video "RuPaul: Back to My Roots", the 1996 crime comedy "Don't Be a Menace to South Central While Drinking Your Juice in the Hood", and the 2004 mystery comedy "West from North Goes South" (released posthumously).
Other credits
LaWanda sang the song "St. Louis Blues" in the 1977 episode "Fred Sings the Blues" of the series "Sanford and Son".
Some of her final talk-show appearances were in "The Toni Tennille Show", "E! True Hollywood Story" and "Biography".
Love life and relationships
LaWanda was married thrice. Her first husband was John Peal; they exchanged vows on 18 September 1934, when she was only 13, and LaWanda gave birth to their son in the following year, but he died in infancy. On 24 March 1937, LaWanda gave birth to their daughter Clara Estella Roberta Johnson; John passed away in 1940, when LaWanda was still just 19.
She married her second husband in her early 20s, but the marriage also ended with his death; LaWanda and her third husband married when she was in her 30s, and he also passed away. The names of her second and third husband haven't been disclosed.
After all her three husbands died, LaWanda promised to herself that she would never marry again, and was unattached at the time of her passing.
— Mike Lachman (@lachmanmli) August 19, 2018
Interesting facts and hobbies
LaWanda was deeply religious, and was affiliated with the Los Angeles' Landmark Community Church; she became an evangelist in 1981.
She was passionate about music and released seven albums: her debut was the 1971 "Mutha Is Half a Word", while her final three were the 1973 "Pipe Layin' Dan", the 1977 "Watch It, Sucker!", while the 1979 "Sane Advice"; "Watch It, Sucker!" was certified gold by the Recording Industry Association of America (RIAA).
It was LaWanda's friend Redd Foxx who helped her win a role in "Sanford and Son", as he insisted that she portrayed his sister-in-law Aunt Esther; she eventually portrayed the same character in the series "Sanford Arms", "Sanford" and "Amazing Stories".
Death and wealth
LaWanda struggled with diabetes, and died from a heart attack caused by it on 14 September 2002, aged 81; she was buried at Inglewood Park Cemetery in California.
LaWanda's net worth was estimated at over $500,000, at the time of her death.