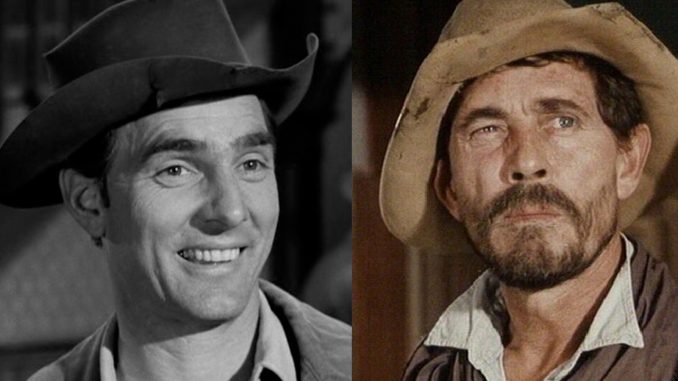 Who is Ken Curtis?
Ken Curtis was an American singer and actor, probably best known for playing Festus Haggen in the long-running television series "Gunsmoke" (1964-1975), among several other notable roles he had during his career.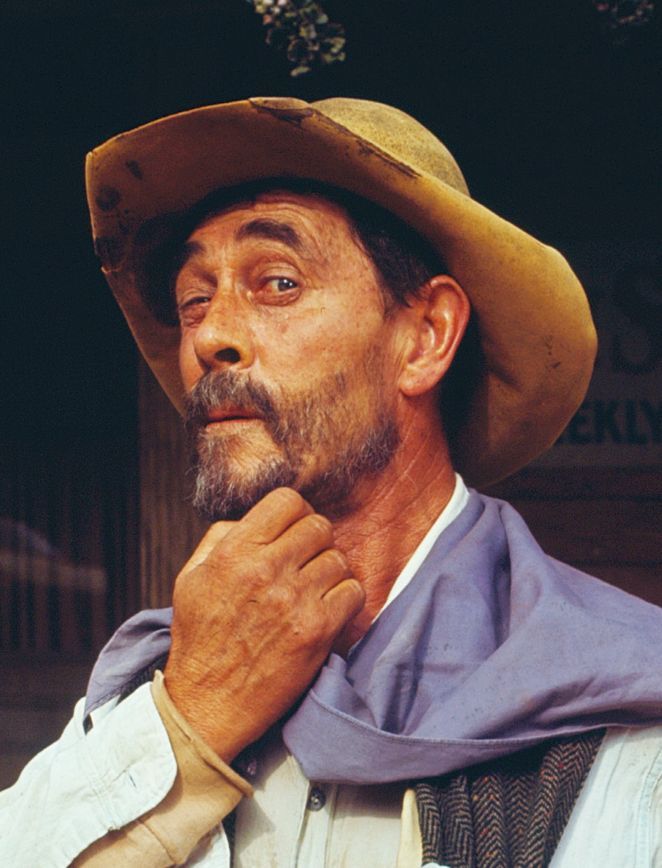 Ken Curtis Wiki: Age, Childhood, and Education
Curtis Wain Gates was born on 2 July 1916 in Lamar, Colorado, USA, the youngest of three sons He grew up on a ranch in Muddy Creek in the easter part of Bent County, until the family moved to Las Animas when he was 10 years old, where his father ran for sheriff, ultimately won the campaign, and served as the Bent County sheriff until 1931.
Ken attended Bent County High School, during which time he played quarterback for the football team, and started showing his musical interests by playing clarinet in the school band.
After the US entered World War II, Curtis joined the army and served from 1943 to 1945.
Music Career
Before venturing into acting, Ken pursued music. He sang in Tom Dorsey's band in 1941, succeeding Frank Sinatra until Dick Haymes joined. He was a part of the WWVA Jamboree in 1948, while from 1949 to 1952, Ken was the lead singer of Sons of the Pioneers. Some of his hit songs include "Ghost Riders in the Sky" and "Room Full of Roses", among others.
Acting Career Beginnings
Ken started his film career as a singing cowboy in a bunch of musical westerns, with the Hoosier Hot Shots, as a part of his contract with Columbia Pictures. Some of the titles in this era include "Rhythm Round-Up", "Song of the Prairie" and "Throw a Saddle on a Star", among others.
His second wife was Barbara Ford, John Ford's daughter, and he teamed up with the famous director and John Wayne in "Rio Grande" in 1950, appearing as a member of the film's fictional band, The Regimental Singers, and though not credited, he had a minor part in the film.
Throughout the '50s, Curtis appeared in a number of Western and war action-drama films, such as "Don Daredevil Rides Again" (1951) as Lee Hadley, then as Dermot Fahy in the film "The Quiet Man" (1952), directed by Ford and starring John Wayne, Barry Fitzgerald, and Maureen O'Hara, then the Academy Award-winning "Mister Roberts", which starred James Cagney, Henry Fonda, and William Powell.
The trio of Ford, Wayne, and Ken worked together again, this time on "The Searchers" in 1956, while in 1957, he appeared in the film "The Wings of Eagles", and before the decade ended, Ken also appeared in the western "The Missouri Traveler" (1958).
"Gunsmoke" Success and Rise to Stardom
Before joining the cast as Festus, Curtis appeared in several episodes of "Gunsmoke" in smaller roles, including a cowboy, a miner, and a buffalo hunter. However, he was introduced as Festus in 1967, replacing the previous deputy, Thaddeus' Thad' Greenwood, played by Roger Ewing.
Festus first appeared in the eighth season of the show as a recurring character, however, due to his popularity with fans, he was quickly promoted to a regular cast member, and his character's backstory and personality were polished over the next few seasons.
He starred in 304 episodes over the span of 11 years, thus becoming the longest-serving deputy, and a beloved character in the show – Curtis's performance earned him critical acclaim and a devoted fanbase.
Ken is also recognized as skydiver Jim Buckley in the popular TV adventure series "Ripcord", which aired from 1961 until 1963. His co-star was Larry Pennell, who portrayed another skydiver on the show, Ted McKeever.
Gunsmoke: Festus T-Shirthttp://amzn.to/2uItGsRKen Curtis, (June 2,1916 – April 28,1991), an actor and singer best…

Posted by Gunsmoke Fans on Friday, July 21, 2017
Later Career
He emerged as a Hollywood star after "Gunsmoke" and continued his career successfully – he was Jed Richardson in the western "Pony Express Rider" in 1976, then in 1978 co-starred in the adventure-drama movie "Once Upon a Starry Night", alongside Dan Haggerty and Linda Arbizu.
In 1979 he had a guest-starring role in the popular TV series "How the West Was On", while he started the '80s with the role of Kentuck in the television movie "California Gold Rush" (1981).
From 1983 until 1984, he was Hoyt Coryell in the TV drama series "The Yellow Rose", which follows the lives of the Champion family members as they operate the Yellow Rose ranch, starring Sam Elliott, Cybill Shepherd, and David Soul.
Ken made several more notable appearances, including in the Primetime Emmy Award-winning mystery crime drama series "In the Heat of the Night", which starred Carroll O'Connor, Alan Autry, and David Hart, and in the romantic action-comedy film "Once Upon a Texas Train", written and directed by Burt Kennedy and starring Willie Nelson, Richard Widmark and Shaun Cassidy.
His last on-screen appearance was in the television movie "Conagher" (1991) as the aging cattle rancher Seaborn Tay, with Sam Elliott, Katharine Ross and Barry Corbin as the main stars.
Legacy
Ken was inducted into the Western Performers Hall of Fame at the National Cowboy & Western Heritage Museum in Oklahoma City, Oklahoma.
There is a statue of Ken as Festus at 430 Pollasky Avenue in Clovis, Fresno County, California, in front of the Educational Employees Credit Union, as he lived there in his later years.
Net Worth
According to authoritative sources, Ken Curtis's net worth was estimated at $5 million at the time of his death.
Personal Life, Marriage, Wife, Children, Death
Ken was married three times. His first wife was Lorraine Page – they married in 1943, but there's no information on when the two divorced.
From 1952 until 1964, he was married to Barbara Ford, while he married his third wife, Torrie Ahem Connelly, in 1966, and they were together until his death in 1991. Ken didn't have children of his own, but he was a stepfather to Torrie's two children.
Ken Curtis passed away in his sleep from a heart attack on 28 April 1991 in his Fresno home. His body was cremated, and ashes dispersed across the Colorado flatlands.