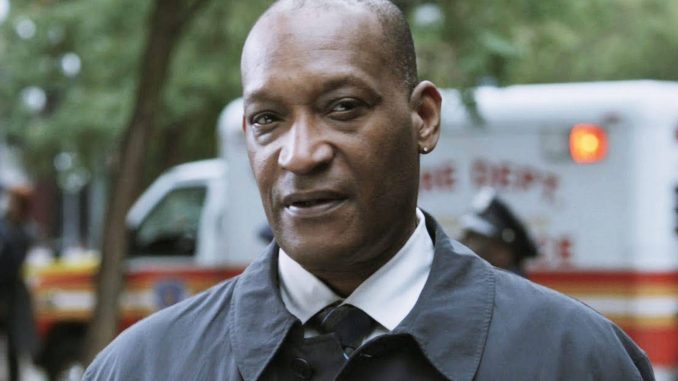 Who is Tony Todd?
Tony Todd was born on 4 December 1954, in Washington DC, USA. He's an American actor and producer perhaps best known for his role as the vengeful Candyman in the horror film franchise of the same name. Todd has also appeared in notable horror films such as "Platoon", "The Crow", and "Final Destination", and has also lent his voice to various animated series and video games.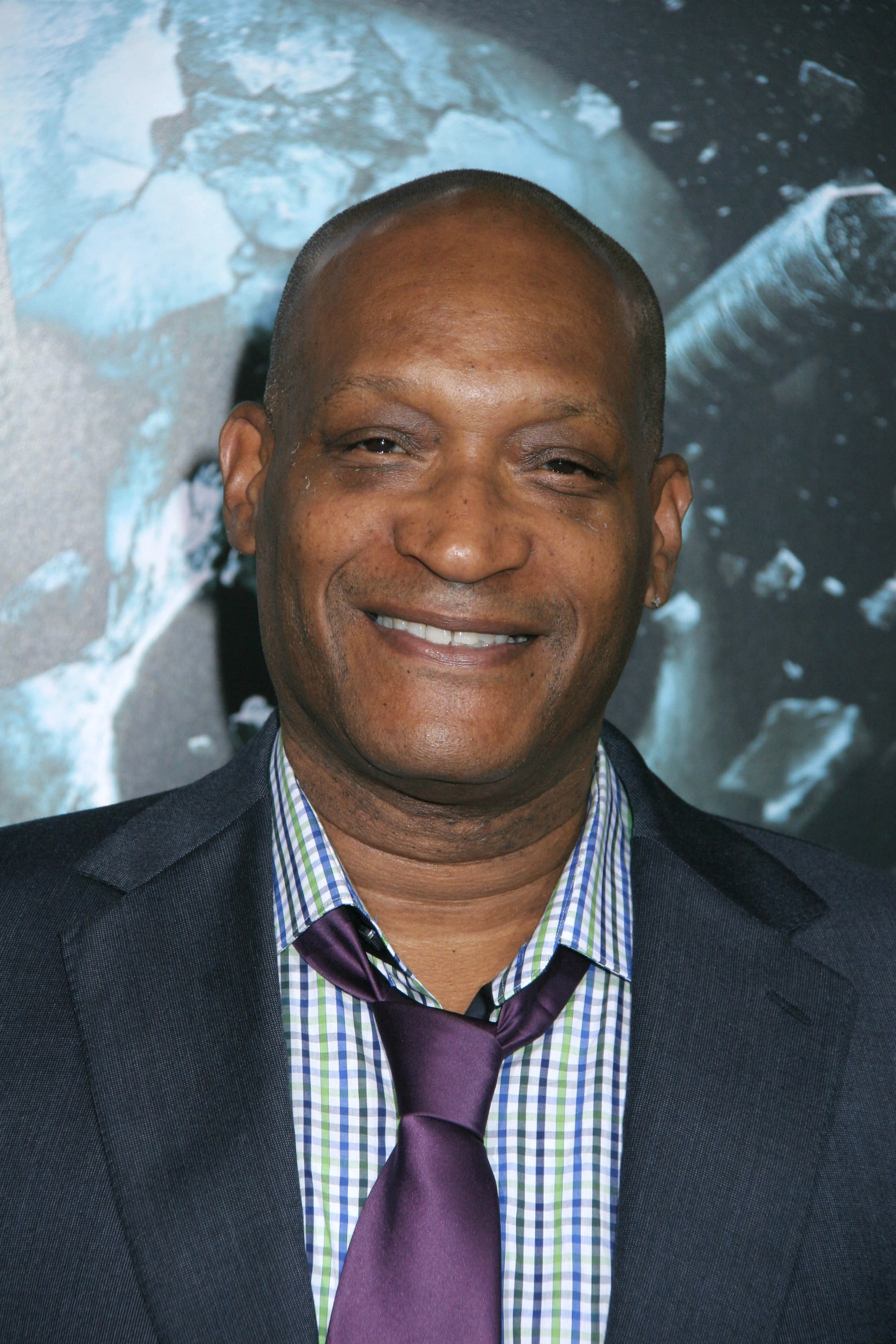 Early life and education
Tony grew up in Hartford, Connecticut, raised by his mother, who was a schoolteacher. He has described his childhood as challenging, as he and his family faced financial difficulties and he experienced bullying due to his height and deep voice.
Despite these challenges, Tony found solace in the arts, and began to pursue a career in acting during his high school years. He attended the University of Connecticut, where he studied theater, and later received a scholarship to attend the Eugene O'Neill National Actors Theatre Institute in Waterford, Connecticut, an intensive program that helped him further develop his acting skills.
Tony next went to the prestigious Trinity Repertory Conservatory in Providence, Rhode Island, continuing to hone his craft, and eventually moved to New York City to begin his professional acting career. Throughout his journey, Tony's dedication to the arts and his perseverance helped him become the successful actor he is today.
Roles in movies
Tony is primarily known for his work in horror and fantasy genres. He made his film debut in the 1986 supernatural drama "Sleepwalk", written and directed by Sara Driver.
His next role was that of Sergeant Warren in Oliver Stone's war drama "Platoon" (1986); this critically acclaimed film, which won the Academy Award for Best Picture, follows a young soldier's experiences during the Vietnam War. Tony's portrayal of the battle-hardened and morally conflicted Sergeant Warren added depth to the movie's exploration of the complexities of war and the human condition.
Arguably, Tony's most iconic role is that of the titular character in the 1992 horror film "Candyman". Directed by Bernard Rose and based on a short story by Clive Barker, "Candyman" tells the story of a vengeful spirit who can be summoned by saying his name five times in front of a mirror. Tony's chilling portrayal of the character has become a staple in horror cinema, and he reprised the role in two sequels: "Candyman: Farewell to the Flesh" (1995)", Candyman: Day of the Dead" (1999), as well as the 2021 franchise revival "Candyman". His performance in these films showcased his ability to embody a terrifying yet tragic figure, captivating audiences and making the Candyman a lasting horror icon.
Tony Todd is a very prolific actor that you've seen in many movies and TV shows such as "Candyman", "Final Destination",…

Posted by HEADS WILL ROLL on Saturday, June 22, 2019
In the science fiction genre, Tony appeared in the 1994 film "The Crow", based on the comic book series of the same name, playingd the role of Grange, the right-hand man to the main antagonist, Top Dollar. Unfortunately, the production of the film was marred by tragedy, as one of the film's main stars, Brandon Lee, died during filming from a tragic accident on set. Despite this, "The Crow" went on to become a critical and commercial success, and has since earned the status of a cult classic.
Tony also played a significant role in the "Final Destination" film series, in which he portrayed William Bludworth, a mysterious and enigmatic mortician. He first appeared in the 2000 film "Final Destination", and later reprised his role in "Final Destination 2" (2003), "Final Destination 3" (2006), and "Final Destination 5" (2011). Tony's character serves as a harbinger of doom, offering cryptic warnings and insights to the protagonists who try to cheat death.
Aside from his work in horror and science fiction, Tony has appeared in several action and thriller films. He played the role of Captain Darrow in Michael Bay's "The Rock" (1996), a high-stakes action thriller centered around a group of rogue US Marines who seize control of Alcatraz Island and threaten to launch a nerve gas attack on San Francisco. In the horror thriller "Shadow Builder" (1998), Tony portrayed Covey, a demon hunter seeking to stop an evil entity from unleashing chaos upon the world.
Throughout the 2000s, he appeared in a number of low-budget horror films, such as "Silence" (2003), "Murder-Set-Pieces" (2004), and "Hatchet" (2006). In 2007, he played one of the leads in the cult-classic sci-fi drama "The Man from Earth", which tells the story of an immortal man who has been inhabiting the Earth for more than 10,000 years.
In 2013, he took on the lead role in the horror "Dead of the Nite", written and directed by S. J. Evans, and in the more recent years, Tony's solidified his status as a horror legend with his lead roles in movies such as "Bleeding Hearts" (2015), "West of Hell" (2018), and "The Lockdown Hauntings" (2021).
Eternal thanks to the awesome, inspiring and hugely generous talent @TonyTodd54 a legend on and off screen. Massive thanks to @talesfromtheboo who are a total blast and all the amazing talent involved in @theLDHauntings https://t.co/JrTCDNubu1

— Howard J Ford (@HowardJFord1) October 28, 2021
Roles in TV shows
Tony made his TV series debut in a 1987 episode of the comedy show "Simon & Simon", then in the same year, he also appeared in "21 Jump Street" and "Werewolf".
One of Tony's most notable television appearances is in the realm of science fiction, specifically the "Star Trek" franchise, playing several different characters across multiple series. In "Star Trek: The Next Generation" (1987-1994), he portrayed Kurn, the younger brother of the Klingon character Worf, in three episodes, then reprised his role as Kurn in two episodes of "Star Trek: Deep Space Nine" (1993-1999), further exploring the character's arc. Additionally, he appeared in another episode of the series as an adult Jake Sisko, the son of main character Benjamin Sisko, in the critically acclaimed episode "The Visitor". In "Star Trek: Voyager" (1995-2001), Tony took on the role of an entirely different character, playing an Alpha Hirogen, a race of powerful and relentless hunters.
Outside of the "Star Trek" franchise, Tony has appeared in several other science fiction and fantasy television series. He played the role of Cecrops, an immortal cursed by the gods, in the popular series "Xena: Warrior Princess" (1997). He also made a guest appearance as the enigmatic Soul Hunter in the pilot episode of "Babylon 5" (1999), another cult classic science fiction series.
In addition, Tony has made numerous appearances in horror and supernatural-themed series. In the episode "Sleepless" of "The X-Files" (1994), he played Augustus Cole, a Gulf War veteran with the ability to manipulate time. Tony also made a memorable guest appearance as the demonic entity known as the 'Avatar of Force' in an episode of "Charmed" in 2002.
From 2004 through 2009, Tony appeared in the popular action crime drama "24", created by Robert Cochran and Joel Surnow.
In more recent years, Tony appeared in the superhero television series "The Flash" (2015-2018) as the voice of the villainous Zoom, also known as Hunter Zolomon.
Since 2021, he's been voicing Slyrak in Netflix's animated series "Dota: Dragon's Blood", based on the popular "Dota" video game franchise.
Broadway career
Tony's acting career extends beyond film and television to include work in theater, particularly on Broadway. He made his Broadway debut in the 1980s with a role in the play "Aida", a musical written by Elton John and Tim Rice based on Giuseppe Verdi's Italian-language opera of the same name. "Aida" tells the story of a love triangle involving an Egyptian military commander, a captured Nubian princess, and the commander's betrothed. The production was successful, and won several Tony Awards.
Another major Broadway appearance by Tony was in the acclaimed August Wilson play "King Hedley II", which premiered in 2001. Set in the 1980s, the play is part of Wilson's Pittsburgh Cycle, a series of ten plays that chronicle the African-American experience in the 20th century. In "King Hedley II", Tony played the title character, an ex-convict struggling to rebuild his life in a decaying urban environment; his performance received praise from critics, and the play itself was nominated for several Tony Awards.
Some of his other notable Broadway roles include in "Othello", "Les Blancs", and "Zooman and the Sign".
Personal life
Despite his popularity, Tony hasn't revealed a lot about his personal life. He appears to be living a peaceful life in New York, with his wife and their two children, Alex and Ariana.
Tony has participated in various conventions and fan events, engaging with fans and sharing his passion for acting and the arts. He's also known for his charity work, support for various causes, such as participating in charity events and raising awareness for issues such as animal welfare.
On Instagram, Tony frequently shares photos of his pet cat Charlie.
Net worth
With an acting career spanning over three decades and more than 200 roles behind him, Tony has made a name for himself as one of the hardest working people in the industry. As of May 2023, Tony's net worth has been estimated at over $10 million, most of which comes from his appearances in popular horror franchises such as "Candyman" and "Final Destination".