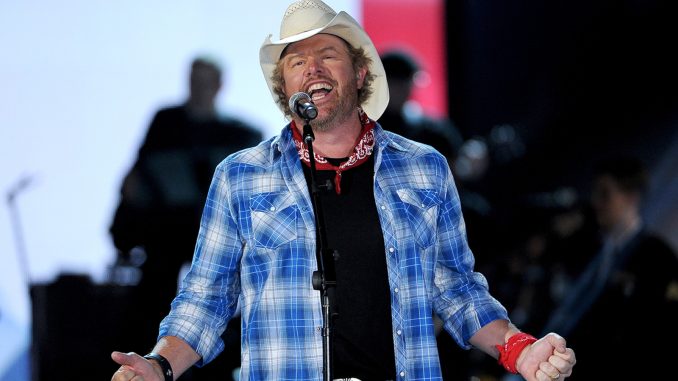 With a career which extends for over three decades, and several top-charting songs and acclaimed albums to prove his success, Toby Keith is as relevant nowadays as he was when he debuted in the early 1990s. Always loved by his public and every keen country music fan, no one can deny Toby is a superstar through and through.
That being said, Toby hasn't had it easy in recent years due to the cancer battle he's been fighting, adding to all the repercussions that such a serious illness has had on his professional career.
So how is Toby Keith doing these days health-wise? Stay here to be updated on his career, on top of having a compelling overview of his career and life so far!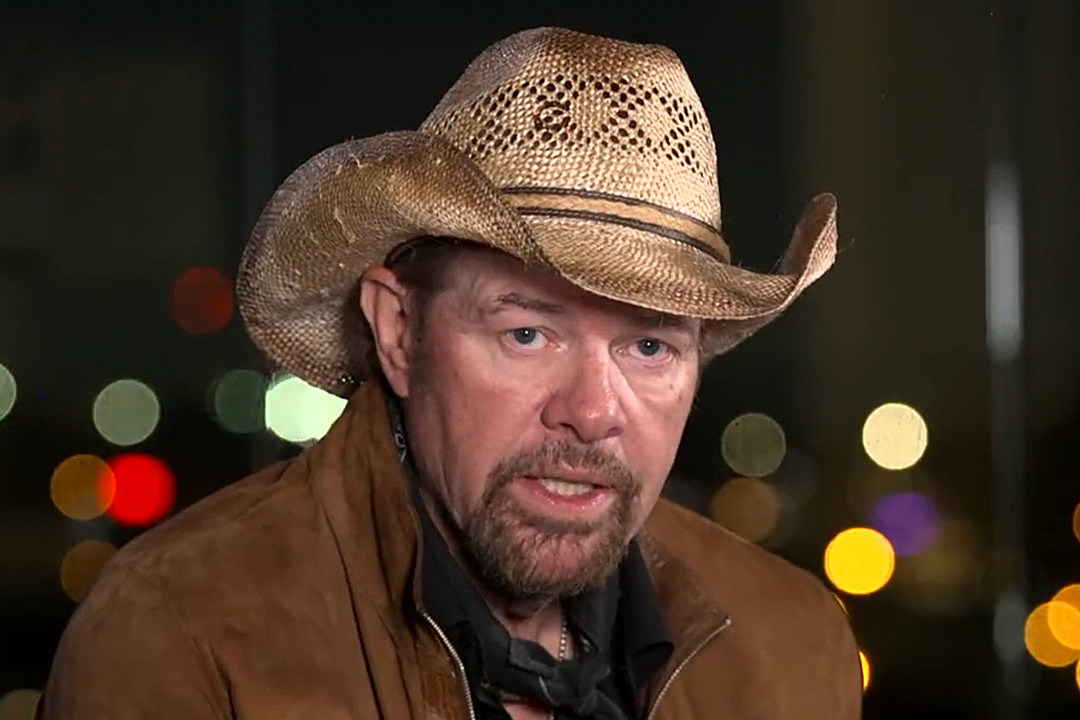 What Is Going On With Toby Keith?
It's been a couple of difficult years for the country superstar and legend Toby Keith. As he wrote in mid-2022, he'd been fighting stomach cancer since late 2021: 'I've spent the last six months receiving chemo, radiation and surgery. So far, so good. I need time to breathe, recover and relax,' he wrote on social media. His team later announced that Toby's activities were on hiatus from then on, giving him time to recover his health.
Later in November 2022, he reaffirmed his intention of 'getting back in fighting shape' during an appearance in "CMT Hot 20 Countdown": 'It's pretty debilitating to have to go through all that, but as long as everything stays hunky-dory, then we'll look at something good in the future', he said, talking about his treatment.
That being said, any news about Toby possibly resuming his live show appearances or the current status of his treatment hasn't been revealed yet. On the bright side, Toby keeps in contact with fans on his social media accounts and also undertakes public appearances when he feels like it.
What Else Is Toby Doing Now?
While Toby Keith's ongoing cancer has been an enduring one, he didn't completely disappear from public life. Back in November 2021, during the time his cancer diagnosis was still a secret, Toby attended the celebration event of his induction to The Nashville Songwriters Hall of Fame, followed later in May 2022 by his performance at the Heroes Honor Festival celebrated at the Daytona International Speedway.
Although Toby canceled his then-upcoming shows after the news of his diagnosis made headlines, later on 4 November of that year he performed at a famous Kentucky restaurant, surprising fans with such a sudden comeback. Three days later, Toby attended The BMI (Broadcast Music Inc) Country Awards, during which he gave an eight minute-long speech after receiving an Icon Award of The Year; during the event, he was also celebrated with tributes by Eric Church and Carrie Underwood.
Toby Keith performs at the Ohio State Fair in Columbus on July 28 with special guest Alex Miller. All of the concerts…

Posted by Cleveland Country Magazine on Thursday, March 10, 2022
Toby didn't stop there, and later that month returned to the small screen, giving a long interview to the "CMT Hot 20 Countdown". Then in April 2023, Toby announced the upcoming 19th edition of Toby Keith & Friends Golf Classic, in support of children diagnosed with cancer and their families.
All in all, Toby's illness hasn't stopped him from maintaining a somewhat active public life. Hopefully, his health will continue to improve, and his fans can see him returning to music and stages full-time again.
Toby's Beginnings
Toby Keith's beginnings in music could be traced back to his early childhood when he lived on a farm. As the grandson of the owner of a local country music live concert house in Fort Smith, Arkansas, Toby was heavily influenced by the musicians who performed there every time he visited from Oklahoma during the summers.
At the early age of eight, Toby was given his first guitar, and his interest in music built throughout his teens. At 20 years old, he and four other friends started the Easy Money Band, while also working at a local oil field at first, then turning full-time to football when he became unemployed.
Toby eventually focused entirely on playing music, at some point moving to Nashville where he had no luck promoting the Easy Money Band to local producers. Nonetheless, unknowingly to the then-depressed Toby, one of his fans had gifted one of his demo tapes to the producer Harold Shedd, who took a liking to Toby's music, and went to see him live.
Not long afterwards, Toby signed to Mercury Records, with which he released his debut single "Should've Been a Cowboy" in 1993, achieving immediate success by topping Billboard's Hot Country Songs chart, and making it into the Hot 100.
Career & Achievements
Following his debut, Toby Keith didn't stop collecting achievements and number ones. His eponymous album officially released in April 1993 eventually sold over a million copies and was certified platinum. Toby's following albums such as "Boomtown" in 1994 and "Blue Moon" in 1996 went on to become platinum as well.
After having creative and business differences with his record label, Toby terminated his contract and signed with DreamWorks Records, with which he released the number one album "How Do You Like Me Now?!", also winning him the Album of the Year and Top Male Vocalist categories of the 2001's Academy of Country Music.
The rest of the decade saw Toby release multiple successful albums and singles, including "Unleashed", "Shock'n Y'all" and "Honkytonk University", the latter dropped before he left DreamWorks Records to found his label Show Dog Nashville in 2005. The most remarkable albums during this new stage of his career were "That Don't Make Me a Bad Guy", "Bullets in the Gun", and the compilatory "35 Biggest Hits" in 2008.
According to BMI, Toby has sold over 40 million album copies throughout his career, and 32 of his songs have topped the charts, achieving the impressive feat of writing at least one number-one charting song every year for 20 years.
Barbecues, tailgates, fairs, festivals…and the #BMICountryAwards.

📸: Erika Goldring/Getty pic.twitter.com/K1YpvrB5pS

— Toby Keith (@tobykeith) November 15, 2022
Business & Net Worth
Besides his highly impressive and legendary music career, Toby Keith is also an accomplished businessman. Besides the opening of his record label Show Dog Nashville, in 2005 Toby started his business venture with the opening of the Oklahoma-based I Love This Bar & Grill, later signing an agreement with a restaurant chain corporation to establish more restaurants in locations such as New York State, Michigan, Missouri, Nevada and many others.
The year 2009 saw Toby start his clothing brand TK Steelman, followed two years later by his mezcal brand Wild Shot, sold at his restaurant locations. That being said, most of Toby's fortune still comes from his music career.
As Forbes reported in 2013, in only that year Toby made $65 million in music sales, concerts and advertisement deals, on top of never making less than $48 million per year in the first half of the 2010s. Back then, his net worth was calculated at over $500 million, though that figure could be higher these days considering his career has been mostly active since then.
Despite his humble childhood living on a farm and then struggling with losing his job in his adulthood, Toby's relentless thrive for success and talent has led him to achieve great feats throughout his career, making it understandable why he's gained such a loyal audience which doesn't hesitate in support through his highs and lows.