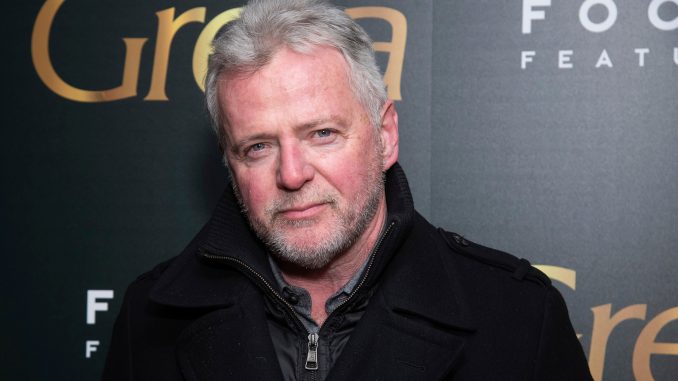 Who is Aidan Quinn?
An actor with nearly 100 acting credits to his name, Aidan Quinn is probably known best for his role as Captain Thomas Gregson in the series "Elementary", a mystery crime drama in which he starred opposite Jonny Lee Miller and Lucy Liu. However, Aidan has made notable movie appearances which have earned him numerous awards and accolades.
This blue-eyed actor with his deep resonant voice has certainly left his mark in the entertainment industry by playing characters such as Dez in "Desperately Seeking Susan", and Henry Dawes in "Bury My Heart as Wounded Knee", among many others.
More about his career beginnings, his most notable roles, and his life you'll find in this article.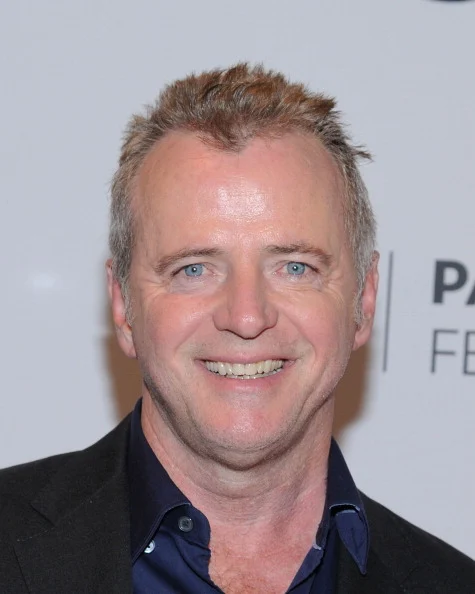 Early life, family, and education
Born under the zodiac sign of Pisces on 8 March 1959, Aidan is today aged 64. Although born in Chicago, Illinois USA, he was partly raised in County Offaly, Ireland, his parent's hometown, thus he holds both American and Irish nationality. Aidan's mother Teresa was in the travel business, and his father Michael was a professor. Aidan has three brothers, namely Robert, Paul and Declan, and one sister, Marian.
When he was a teenager, Aidan thought about taking acting classes, however, he changed his mind. He attended a local high school, and upon matriculating in 1977, he didn't go to college but worked as a roofer, and then aged 19, he decided that he wanted to be an actor – he took acting classes at the Piven Theatre Workshop, in Evanston, Illinois, and subsequently began auditioning.
Acting career-beginnings
Aidan made his acting debut as Scooter in an episode of the 1981 series "American Dream". Three years later, he was cast to play Johnny Rourke in the romantic drama "Reckless", starring opposite Daryl Hannah in this love story between a cute, rich cheerleader and a rebel motorcyclist, which although had no nominations, was well-rated by the audience.
In the following year, Aidan was seen as Dez in the comedy-drama "Desperately Seeking Susan", also starring Madonna and Rosanna Arquette, which won the British Academy of Film and Television Arts (BAFTA) Award.
In 1985, Aidan was cast to play Michael Pierson in the TV movie "An Early Frost", a drama about a young gay lawyer, who after being diagnosed with AIDS has to tell his parents the truth about his sexual orientation. For his performance, Aidan was nominated for the Primetime Emmy Award for Outstanding Lead Actor in a Miniseries or a Special.
Student (and then actor) Aidan Quinn chills at his desk – Rockford West High School 1976-77.FILMOGRAPHY AS ACTORLAST…

Posted by Rockford Rocked on Wednesday, February 26, 2020
Aidan followed with his role as Felipe in the 1986 historic drama "The Mission", also starring Robert De Niro and Jeremy Irons, which won the Oscar for Best Cinematography.
The late '80s saw Aidan starring in "Stakeout" (1987), "Crusoe" (1988), and "The Lemon Sisters" (1989). Later that year, he was seen as Sam Oaxton in the TV movie "Perfect Witness", which earned him a CableACE Award nomination – Actor in a Movie or Miniseries.
His lead roles were lined up one after the other in the years that followed; many people say that Aidan was at the highest peak of his career at the time, as he was seen in "Avalon" (1990), "The Playboys" (1992), "Blink" (1993), and "The Assignment" (1997), among many others.
Notable movie roles
One of his most notable movie roles was his portrayal of Kieran O'Day in the 1998 drama "This is My Father", written and directed by his late brother, Paul Quinn, and starring opposite James Caan in this story about a middle-aged teacher who accidentally discovers that his mother didn't tell him the truth about his real father. Aidan was nominated for the Irish Film and Television Award for Best Actor in a Male Role, while the movie won the National Board of Review, USA Special Recognition for Excellence in Filmmaking.
Later that year, Aidan was cast to play Gary Hallet in the fantasy comedy "Practical Magic", also starring Sandra Bullock and Nicole Kidman, for which he was nominated for the Blockbuster Entertainment Award for Favorite Actor – Comedy/Romance.
The early 2000s saw Aidan in "Songcatcher" (2000), "Stolen Summer" (2002), "Song for a Raggy Boy" (2003), and "Cavedweller" (2004), which all brought him praise and numerous awards. In 2005, Aidan portrayed Henry in the drama "Nine Lives", followed by one of his most significant roles, as Henry Dawes in the 2007 TV movie "Bury My Heart at Wounded Knee".
Me & The great Aidan Quinn #Stay #comingsoon pic.twitter.com/hJEp6GNky9

— Barry Keoghan (@BarryKeoghan) October 14, 2013
This historic drama was based on the book of the same title by Dee Brown, a documented account of the systematic displacing of Native Americans.  The movie had 31 award nominations and 29 wins, including six Primetime Emmys. Aidan was nominated for the Online Film & Television Association Award for Best Supporting Actor in a Motion Picture or Miniseries, Satellite Award for Best Actor in a Miniseries or a Motion Picture Made for Television, and Primetime Emmy for Outstanding Supporting Actor in a Miniseries or Movie.
In the following years, Aiden was seen in "The Eclipse" (2009), "Flipped" (2010), "The Greening of Whitney Brown" (2011), and "If I Were You" (2012).
Worth mention is his portrayal of Dermot Fay in the 2013 drama "Stay", in which he starred opposite Taylor Schilling. After this role, Aidan withdrew from the scene for almost five years, however, he hasn't disclosed what the reason for his hiatus was, although there have been some rumors saying that he devoted his time to his autistic daughter. On the other side, people assumed that it was because of his role in the series "Elementary" – perhaps both!
In 2018, he returned to the big screen as Moody in the drama "Change in the Air", playing the lead male role opposite Rachel Brosnahan, however, the movie didn't achieve much success. Aidan was next seen as Gabriel in the 2022 movie "Blacklight", followed by his role as Bruce in the 2023 comedy "Daughter of the Bride", which received positive critiques.
We have great news for Aidan's fans. He has three upcoming movies; one of them, entitled "Food Fight", is set to premiere in 2024.
Notable TV series roles
Aidan was focused on his film roles in the '90s, and his first notable TV series role came in 2006, when he starred as Daniel Webster in the romantic comedy-drama "The Book of Daniel", which followed the story of a reverend Daniel who seeks help from a modern, hippie incarnation of Jesus. The show was well-rated by the audience (8.0/10) but was canceled due to a boycott. Allegedly, conservative Christian groups condemned the unprecedented sight.
During 2011 and 2012, Aidan was seen as Lieutenant Kevin Sweeney in the series "Prime Suspect", followed by his most recognized TV series role as Captain Thomas Gregson in "Elementary". Between 2012 and 2019, Aidan made an appearance in 154 episodes of this show, which followed the story of crime-solving duo Sherlock Holmes and Doctor Joan Watson. Captain Gregson was the one who allowed Holmes to work as a consulting detective with his unit.
The show had 19 award nominations, including two for Primetime Emmys, and six wins.
Wife and children
Although he was considered one of Hollywood's hottest heartthrobs, Aidan is one of those actors who avoids being in the limelight, at least when it comes to rumors and controversies.
It's widely known that since 1 September 1987, he's been married to Elizabeth Bracco, also an actress. The two met on the set of the movie "Stakeout", in which she had a supporting role as a Bar Waitress.
Their first daughter, Ava Eileen, was born in 1989, and she has autism. She was diagnosed when she was two years old. Aidan is known among autism parents for speaking out on the connection between autism and vaccines. He was an honorary board member of the National Alliance for Autism Research. Ava Eileen now resides at the Center for Discovery, in New York City. It's a facility for individuals diagnosed as medically fragile.
Aidan's and Elizabeth's second daughter, Mia, was born in 1998. They live in their residence in Palisades, Rockland County, New York.
Net worth
Aidan starred in numerous commercially successful movies, and his role in the series "Elementary", certainly contributed not just to his popularity but also to his bank account. Thanks to his talent, he has earned a modest fortune. According to sources, as of June 2023, his net worth has been estimated at over $8 million.