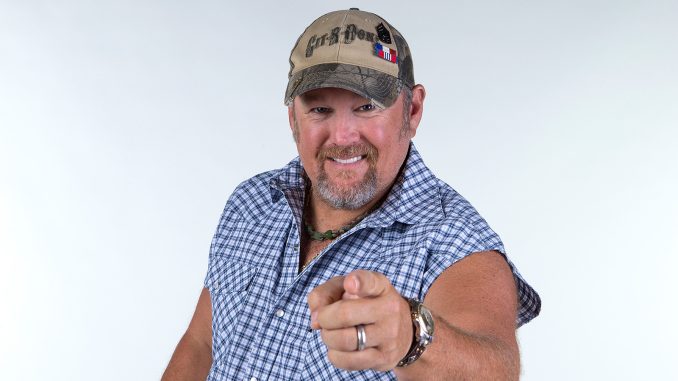 Daniel Whitney, known professionally as Larry the Cable Guy, is a celebrated American comedian, actor, and television personality, with a career spanning over three decades. He gained prominence in the early 2000s for his distinctive Southern accent and popular catchphrase "Git 'er done!", which has become a hallmark of his comedic style. Despite his fame, Larry has managed to maintain a relatively private personal life. In recent years, he's devoted himself to philanthropic work, particularly in the areas of children's health and education. He's also pursued business ventures, including his own line of food products and a partnership with the Arnold Palmer Children's Hospital.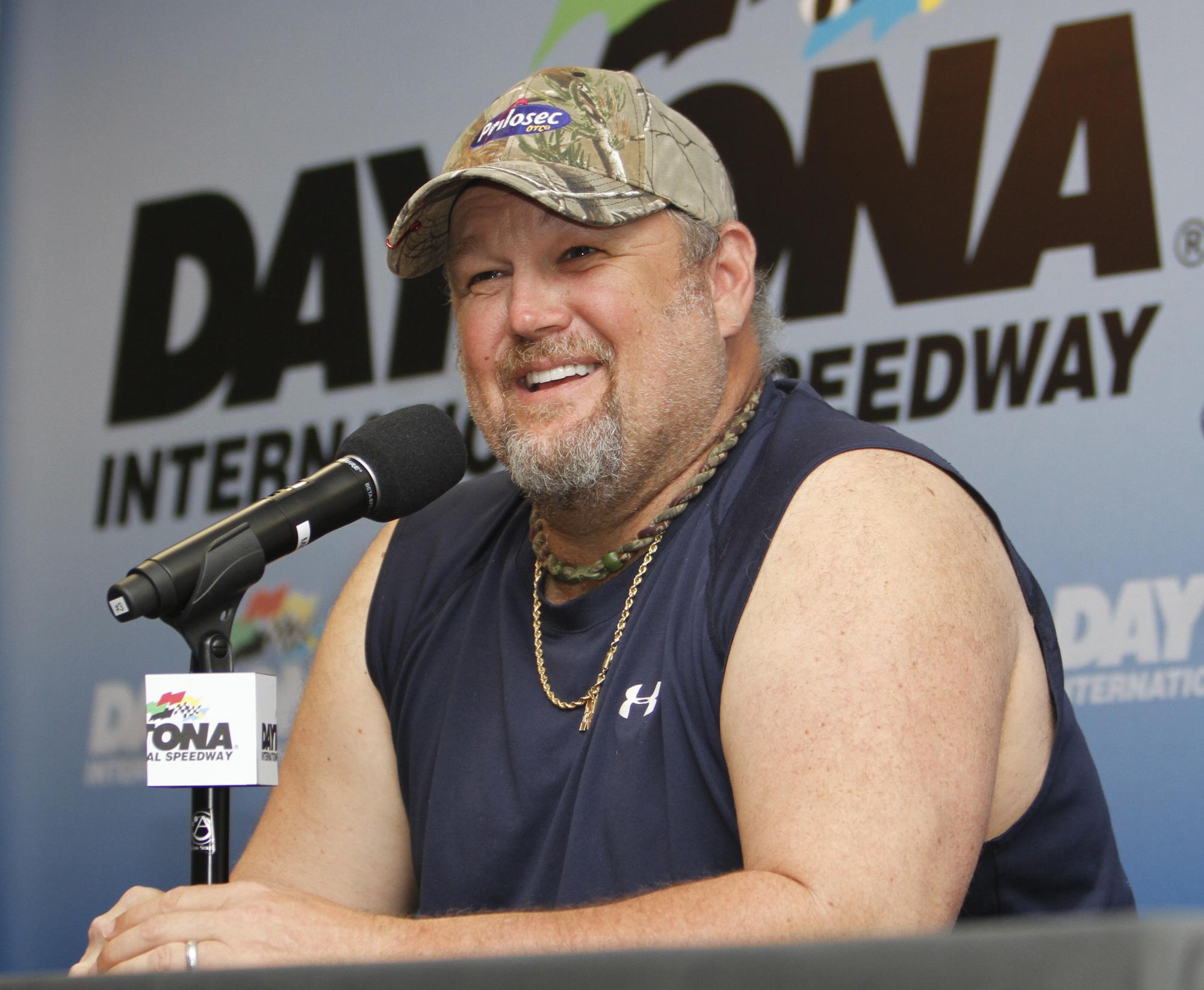 Early life and Career
Larry the Cable Guy was born on 17 February 1963, in Pawnee City, Nebraska. He was raised on a pig farm in a nearby village, where he developed his distinctive Southern accent and love for country music. Despite growing up in the Midwest, Larry was drawn to the culture of the American South, and often imitated the accents and mannerisms of his favorite comedians and musicians.
At the age of 16, his family relocated to Palm Beach, Florida, where he attended high school at The King's Academy, as his father was the principle, however, he later transferred to Berean Christian School in West Palm Beach from where he matriculated, then briefly attended college at the Baptist University of America as well as the University of Nebraska – Lincoln, before dropping out to pursue a career in comedy.
He got his start as a radio personality, hosting a morning show in Florida at the beginning of the 1990s. Most notably, he regularly appeared on "The Ron and Ron Show" and "The Bob and Tom Show" among many other similar shows. It was during this time that he developed his Larry the Cable Guy persona, a blue-collar character with exaggerated Southern quirks and catchphrases like "Git 'er done!". He claims his roommates from Texas and Georgia inspired his Southern accent, and led to the creation of his aforementioned persona.
Larry's big break came in the early 1990s, when he started touring the country as a stand-up comedian. Initially he had limited success while performing under his real name, but that changed with his introduction of Larry the Cable Guy personality. With this new approach he gained a following for his raunchy, irreverent humor, which often featured him dressed in a sleeveless flannel shirt, trucker hat, and cut-off denim shorts, which sold-out shows,.
In 1995, he released his first comedy album, "Law & Disorder", which became a cult classic. Over the next few years, Larry released several more successful albums, including "The Right to Bare Arms" in 2005, and "Morning Constitutions" in 2007.
Probably the most significant development in his career came in 2000, when he was one of the featured comedians on the "Blue Collar Comedy Tour". It was a highly successful comedy tour which also featured Jeff Foxworthy, Bill Engvall, and Ron White. The tour became a cultural phenomenon, showcasing the comedians' unique humor, and garnering a large and dedicated fanbase.
By the mid-2000s, Larry had become one of the most recognizable comedians in America. He branched out into acting, with roles in films like "Larry the Cable Guy: Health Inspector" and "Delta Farce". He also hosted his own television shows, including "Only in America with Larry the Cable Guy", which aired on the History Channel from 2011 to 2013.
Aside from stand-up, Larry ventured into the world of cinema. Most notably, he was the voice of Mater in Pixar's hit animated movie "Cars", and stayed with the franchise throughout the trilogy, ending his involvement in 2017 when "Cars 3" was released.
Larry's success hasn't been without controversy, however; some critics have accused him of perpetuating negative stereotypes about the South and working-class Americans, but Larry believes otherwise, saying that his comedy is meant to be lighthearted and relatable to the average American.
Despite the criticism, Larry the Cable Guy remains a beloved figure in American pop culture. His catchphrases and comedic persona have become part of the national lexicon, and his philanthropic work has earned him admiration from fans and colleagues alike.
Larry the Cable Guy's Net Worth
Largely as a result of his successful career in stand-up comedy and acting, Larry the Cable Guy has managed to accumulate a substantial Net Worth for himself, which as of 2023, has been estimated at around $100 million.
Larry the Cable Guy and The Fun Bunch is going LIVE! My guest today is comedian Sarah Tiana. Her new special, "44", is…

Posted by Larry The Cable Guy on Wednesday, May 3, 2023
Larry's marriage and family life
Larry the Cable Guy has been married to Cara Whitney, since 2005, and they have two children together, son Wyatt and daughter Reagan. Their son suffered from hip dysplasia as a baby, and the doctors at Arnold Palmer children's hospital helped cure him. Since then, Larry has donated large sums of money to the hospital, and also raised funds by appearing on "Family Feud" and "Are You Smarter Than a 5th Grader". Larry has spoken publicly about how important his family is to him, and how grateful he is to have found a partner who supports him in his career and personal life.
Awards and nominations
Larry the Cable Guy has received several awards and nominations throughout his career in entertainment. In 2006, he was nominated for a Grammy Award for Best Comedy Album for his "The Right to Bare Arms". The following year, he was a Grammy nominee again for his "Blue Collar Comedy Tour: One for the Road". Still, his most significant achievement is probably the 2007 Visual Effects Society award for "Outstanding Performance by an Animated Character in an Animated Motion Picture" for his role as Mater in the Pixar movie "Cars".
Larry the Cable Guy's awards and nominations reflect his success in the entertainment industry, and his dedication to using his platform to support charitable causes.
Larry's philanthropic work
Larry the Cable Guy is known for his philanthropic work and support of charitable causes. He has used his platform and resources to make a positive impact on the lives of others, particularly children and families in need.
One of the causes closest to Larry's heart is the Arnold Palmer Hospital Children's Hospital in Orlando, Florida. He's been a longtime supporter of the hospital and its neonatal intensive care unit, which provides critical care to premature and sick infants. Larry and his wife started the "Git-R-Done Foundation" in 2009, which has the goal of supporting those who are faced with hardships out of their control.
In addition, Larry has donated his time and resources to organizations such as the International Hip Dysplasia Institute, which works to improve the diagnosis and treatment of hip dysplasia in infants, and the Arnold Palmer Medical Center Foundation, which supports healthcare programs and services for children as well as families in central Florida. In May of 2010, the Arnold Palmer Hospital opened a new wing called Wyatt Whitney Wing, which relates to Larry's son, Wyatt, being treated for hip dysplasia at the hospital.
Larry the Cable Guy's philanthropic work reflects his generosity, compassion, and commitment to making a positive difference in the lives of others.
Larry the Cable Guy in 2023
In 2023, Larry the Cable Guy is still active in the entertainment industry, performing stand-up comedy shows and making occasional television and film appearances. He also hosts his Sirius XM radio show with Jeff Foxworthy entitled "Jeff and Larry's Comedy Roundup", which features standup comedy and discussion with various guests.  Larry is also on tour in 2023, performing 13 shows across the US which began with a performance at Deadwood Mountain Grand Hotel & Casino on 14th of April.
Conclusion
Larry the Cable Guy has had a successful and dynamic career in the entertainment industry, gaining recognition for his unique brand of comedy and his commitment to using his platform for philanthropic causes. His signature catchphrase, "Git-R-Done", has become a part of popular culture, and his work has earned him numerous awards and nominations.
Today, Larry continues to entertain audiences through his stand-up comedy shows, radio program, and occasional television and film appearances. He remains a beloved figure in the world of comedy and a dedicated advocate for charitable causes.
Larry the Cable Guy's success and philanthropy reflect his talent, humor, and compassion, making him an important figure in the world of entertainment, and a role model for using one's success for good.