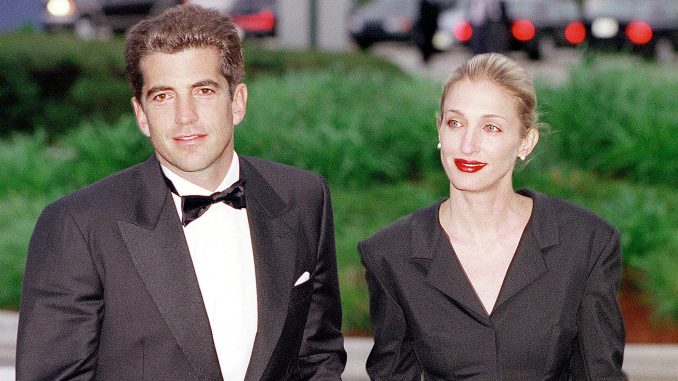 Who was Carolyn Bessette-Kennedy?
The late American publicist Carolyn Jeanne Bessette-Kennedy was born in White Plains, New York State USA, on 7 January 1966, meaning that Capricorn was her zodiac sign. She remains remembered as the wife of the late American lawyer and journalist John Fitzgerald Kennedy Jr, as well as for having worked for Calvin Klein as their publicist.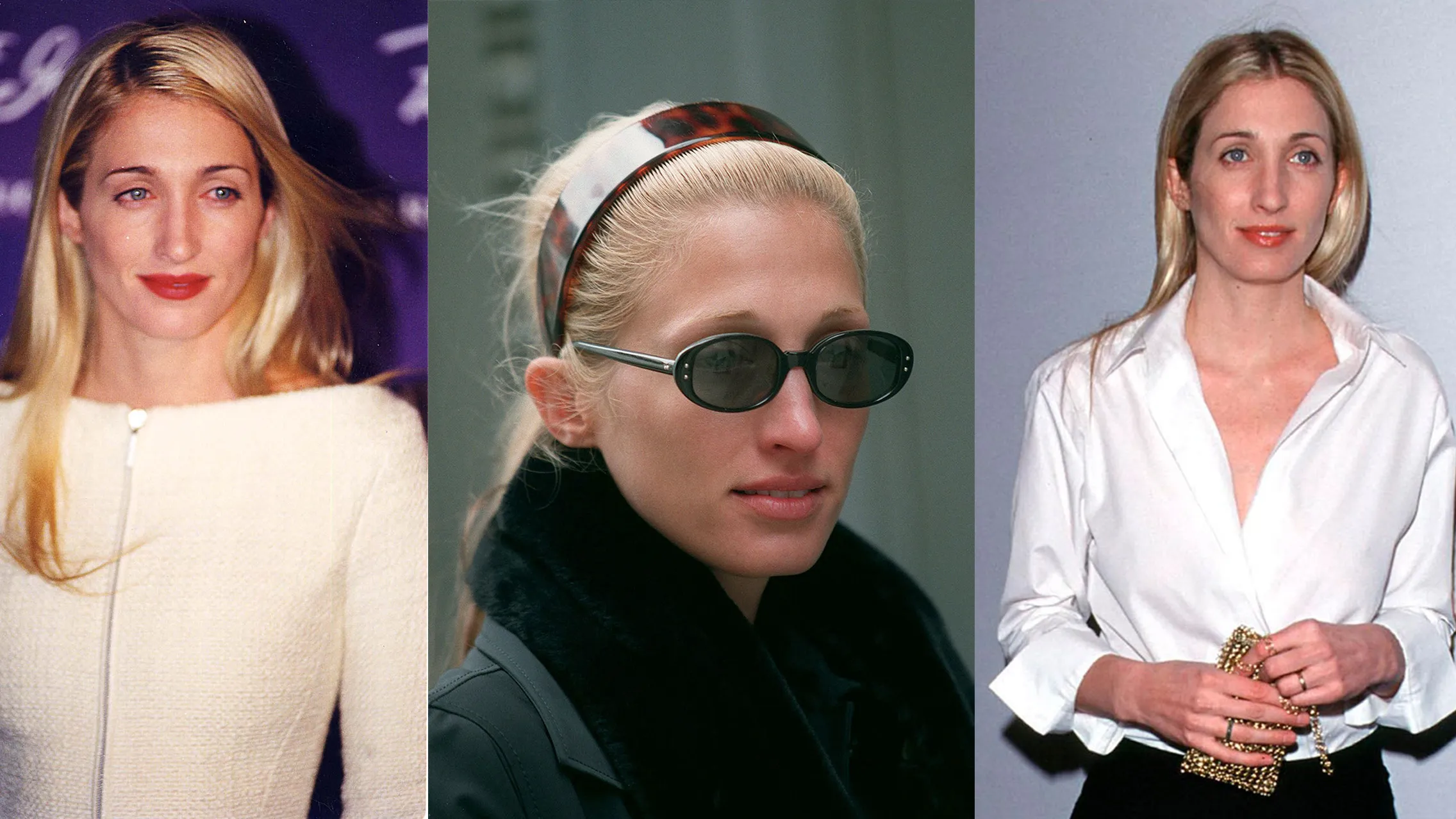 Education and early life
Carolyn was raised in White Plains alongside her older twin sisters Lisa and Lauren, by their mother Ann Messina who worked in the New York City's public school system as an administrator, and father William J. Bessette who was an engineer.
Carolyn's parents divorced when she was young, and she moved with her mother to Old Greenwich, Connecticut after Ann married her second husband Richard Freeman. Carolyn studied at Juniper Hill Elementary School, at which Ann worked as a substitute teacher; she moved on to Greenwich High School in 1980, but transferred to St. Mary's High School a year later, where her peers voted her 'Ultimate Beautiful Person'.
Carolyn matriculated in 1984, and then enrolled at Boston University, from which she graduated with a Bachelor's degree in elementary education in 1988.
Carolyn's career
Upon graduation, Carolyn tried to launch her modelling career; she hired a professional photographer and created her portfolio, but her only achievement was to be featured on the cover of Boston University's calendar.
She then began working for the American fashion house Calvin Klein Inc. as a saleswoman, actually in nearby Newton, Massachusetts, but Carolyn quickly progressed to the position of director of publicity for their flagship store in New York City.
She quit Calvin Klein in 1996, and was at that point their director of show productions.
Love life and marriage
While still attending Boston University, Carolyn was in a relationship with John Cullen, who went on to become a professional ice hockey player, competing with several teams in the National Hockey League (NHL).
Carolyn met John F. Kennedy Jr. in 1992, when he was in a relationship with American actress and environmental activist Daryl Christine Hannah; John and Daryl broke up in 1994, and he began dating Carolyn in the same year. John and Carolyn were favorite paparazzi targets, and were often covered where the two ate, when they argued in public, and which parties they attended. In August 1994, Carolyn was introduced to John's uncle, the late American attorney and politician Edward Moore 'Ted' Kennedy.
She and John became engaged in 1995, and exchanged vows in a private ceremony on 21 September 1996, in the tiny wooden chapel First African Baptist Church on the remote island of Cumberland in Georgia. The ceremony was attended by John's older sister Caroline Kennedy, as she was matron of honor, while his aunt's son Lee Radziwill-Ross was his best man; matron of honor's son Jack was the ring bearer, while her daughters Rose and Tatiana were flower girls.
Carolyn and John spent their honeymoon in Turkey, and numerous reporters waited on their doorstep when they returned; the paparazzi attention had a strong negative impact on Carolyn, and she often complained that she was unable to find a job without everyone believing that she was hired because of her husband. She was often invited to make guest appearances in talk-shows and be featured in fashion magazines, but always refused, and stayed away from media.
Until her and her husband's untimely deaths, Carolyn was focused on doing charity work.
It's also believed that they were about to divorce, mostly because Carolyn didn't want children and frequently used cocaine, but John and Carolyn's closest friends have rejected these claims; it's still known that the two sought a marriage counselor's help in March 1999, as well as the help of Cardinal John O'Connor.
On the 21st anniversary of JFK Jr. and Carolyn Bessette's top secret wedding, take a look back on their big day: http://twnctry.co/XVPMbZH

Posted by Town & Country on Thursday, September 21, 2017
Interesting facts and hobbies
Prior to meeting John, Carolyn was in a relationship with American real estate agent, actor and former model Michael John Bergin, who in 2004 published his book "The Other Man: John F. Kennedy Jr, Carolyn Bessette, and Me".
Famous American movie director David Fincher wanted the character Amy Dunne from his 2014 psychological movie "Gone Girl" to be based on Carolyn, and advised British actress Rosamund Mary Ellen Pike who portrayed Amy to learn as much as possible about Carolyn.
Footage of Carolyn and John's wedding was shown in the two-hour special "JFK Jr. and Carolyn's Wedding: The Lost Tapes" on 13 July 2019.
Even though she quit Calvin Klein, Carolyn remained passionate about fashion; American fashion designer Wes Gordon admitted that his 2015 women's collection was influenced by Carolyn.
She loved to watch movies together with John; Carolyn's favorite actress was Meryl Streep, and some of her favorite movies included "The Bridges of Madison County", "Kramer vs. Kramer" and "Out of Africa".
Appearance and wealth
Carolyn had blue eyes and blonde hair, was 5ft 9ins (1.75m) tall and weighed around 140lbs (63kgs).
Her and her husband's shared net worth at the time of their death was estimated at over $100 million.
Death
John began taking flying lessons at the Flight Safety Academy in 1997, and received his pilot's license in April of the following year.
He took off from Fairfield, New Jersey on 16 July 1999, with Carolyn and her sister Lauren on board the Piper Saratoga light single-engine plane; the three were flying to attend the wedding of American documentary moviemaker Rory Elizabeth Katherine Kennedy in Barnstable, Massachusetts. The plane failed to arrive when scheduled, and was thus reported missing.
Carolyn's black suitcase and plane debris were found in the Atlantic Ocean, and the US Navy began searching for the missing passengers; it was declared on 18 July, two days after the plane was reported missing, that there was no hope for finding John and the two women alive. On 20 July, Navy divers found the remains of the airplane 40m below the Atlantic Ocean's surface, and they recovered John, Carolyn and Lauren's bodies from the ocean floor a day later.
It was determined by the National Transportation Safety Board (NTSB) that John's piloting error was the cause of the crash; the autopsy showed that all three died upon impact, and their remains were cremated.
There are today conspiracy theories surrounding John and Carolyn's death, which claim that they faked their deaths, while some believe that Pittsburgh man Vincent Fusca is actually John.