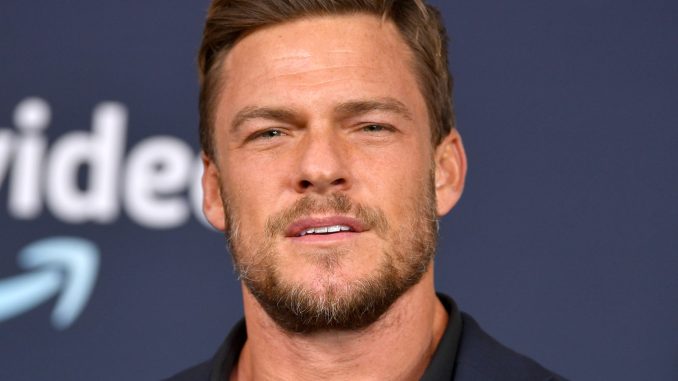 Who is Alan Ritchson?
American actor, singer-songwriter and model Alan Michael Ritchson, was born in Grand Forks, North Dakota USA, on 28 November 1982, making Sagittarius his zodiac sign. He's had roles in close to 50 TV series and movies, but is probably known best for playing Raphael in the 2014 action adventure comedy movie "Teenage Mutant Ninja Turtles", which Jonathan Liebesman directed, and which starred William Fichtner, Will Arnett and Megan Fox. It follows four mutated turtle warriors as they're defending New York City from a kingpin, and the movie won one of its 12 award nominations.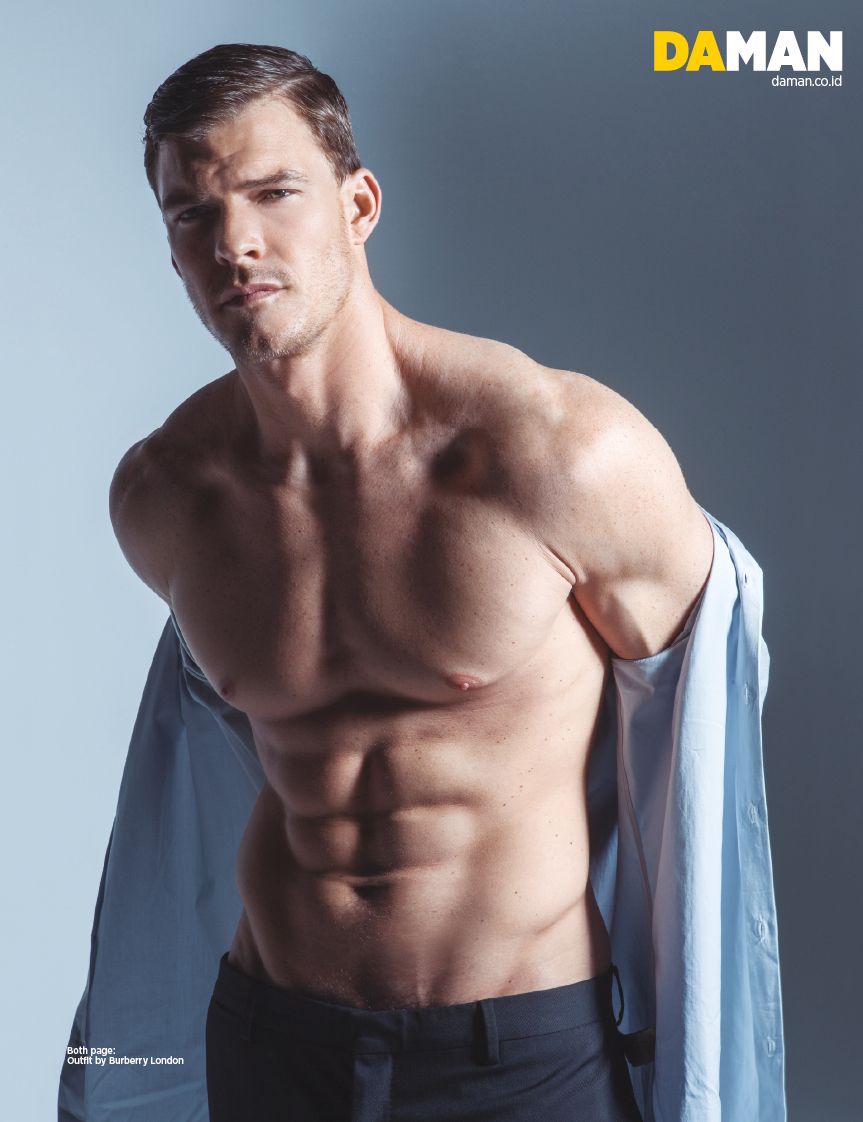 Education and early life
Alan and his two brothers were raised in Grand Forks by their father David Ritchson who's a retired US Air Force Chief Master Sergeant, and mother Vickie Ritchson who was a high school teacher.
Alan and his family moved to Rantoul, Illinois before he turned eight, and then to Niceville, Florida when he was 10. He was interested in both music and acting while attending Niceville High School, from which he matriculated in 2001; Alan was then offered a full music scholarship, but instead chose to enroll at Okaloosa Walton Community College (today Northwest Florida State College), graduating with a Bachelor of Fine Arts degree in 2004.
Roles in TV series
Alan's debut TV series role was voicing Chris in the 2006 episode "Save the Crane" of the animated family adventure "Wonder Pets!", and his following role came in 2009, when cast to play a supporting character in the episode "Tying the… Not" of the comedy "Head Case".
He gained recognition in 2010, when cast to star as Thad Castle in the hit sports comedy "Blue Mountain State", created by Eric Falconer, and which also starred Darin Brooks and Chris Romano; it follows the lives of three aspiring football players who've just enrolled at college. Alan could then have been seen appearing in an episode of the comedy "Fred: The Show", the crime action "Hawaii Five-0", and the comedy "Don't Talk in the Kitchen Presents".
In 2017, Alan portrayed the lead character Arthur Bailey in all the 13 episodes of the action adventure comedy "Blood Drive", created by James Roland, and which also starred Christina Ochoa and Thomas Dominique. Set in an alternate dystopian Earth in 1999, the series follows a former police officer who's to take part in a death race, in which cars use human blood as fuel; the series was nominated for only a single award. Alan was then cast to make guest appearances in an episode of the crime comedy "Brooklyn Nine-Nine", the action adventure "Supergirl", and the action adventure "DC's Legends of Tomorrow".
From 2018 through 2021, he portrayed Hank Hall in the critically acclaimed crime action adventure "Titans", which Akiva Goldsman and Greg Berlanti created, and which today stars Brenton Thwaites, Anna Dop and Ryan Potter. It follows the lives of several young superheroes, the series has been airing since 2018, and has won four of its 17 award nominations.
Since 2022, Alan's been starring as Jack Reacher in the crime action "Reacher", which has been nominated for four awards.
Roles in movies
Alan's debut film role was playing Army Officer in the 2006 drama "Though None Go with Me", while some of his following appearances were in the 2006 horror thriller "The Butcher", the 2007 drama "Steam", and the 2008 animated action adventure "Justice League: The New Frontier", in which he voiced Aquaman.
The year 2009 saw Alan play Bruce in the popular sports comedy "Fired Up!", which Will Gluck wrote and directed, and which starred Sarah Roemer, Nicholas D'Agosto and Eric Christian Olsen. It follows the lives of two teenagers who've chosen to attend a cheerleader camp instead of football camp – the film won only a single award.
Alan's following notable performance was playing Gloss in the critically acclaimed 2013 action science fiction adventure "The Hunger Games: Catching Fire", which Francis Lawrence directed, and which starred Liam Hemsworth, Josh Hutcherson and Jennifer Lawrence. It follows Peeta Mellark and Katniss Everdeen who've just won the 74th Hunger Games, and have thus become targets of the Capitol; the movie won 22 of its 90 award nominations. A couple of Alan's following roles were in the 2014 short comedy "Alpha Chow", and in 2015 the comedy "The Wedding Ringer" and the action science fiction comedy "Lazer Team".
Hey Hulugans! We got you. 😎 ABOVE THE SHADOWS is now on Hulu!! WATCH the award-winning film TODAY.HIPZEE Boundary…

Posted by Above The Shadows on Wednesday, May 20, 2020
The year 2019 saw him play the lead character Shayne in the romantic fantasy "Above the Shadows", written and directed by Claudia Myers, and which also starred Olivia Thirlby and Jim Gaffigan. The movie follows a young woman who's begun fading, and can now be seen by only a single man; the movie won six of its eight award nominations.
Alan's since appeared in three more movies: the 2019 comedy "The Turkey Bowl", the 2020 fantasy horror thriller "Ghosts of War", and the 2021 action thriller comedy "Dark Web: Cicada 3301".
Other credits
Alan produced and directed both the 2017 short family adventure movie "Tree House Time Machine", and the 2021 action thriller comedy movie "Dark Web: Cicada 3301"; he's also the producer and director of the upcoming horror film "Bad Seeds of Loving Spring".
Some of his recent talk-show appearances have been in "The Talk", "Celebrity Page" and "All About".
Awards and nominations
Alan won a 2015 Austin Comedy Short Film Festival Award for Best Ensemble Cast, for his and his colleagues' performance in "The Grenade", a 2017 Best Shorts Competition Award of Merit, for "Tree House Time Machine" and a 2019 Pitch to Screen Film Award for Best Actor, for "Above the Shadows".
Love life and marriage
Alan avoids sharing the details of his love life with the public, but it's widely known that he and American screenwriter and producer Catherine Ritchson have been married since May 2006.
Catherine helped Alan produce the 2017 movie "Tree House Time Machine", and has received special thanks for the 2006 episode "Save the Crane" of the animated family adventure series "Wonder Pets!" and three episodes of the 2019 comedy series "Spellagram". She and Alan have three children together, but they're keeping them away from the media's attention, thus their names and birthdates haven't been disclosed.
Alan's yet to speak about other women whom he's perhaps dated, he's married to Catherine Ritchson as of April 2023, and they have three children together.
Interesting facts and hobbies
In 2022, Alan revealed that he'd been diagnosed with bipolar disorder.
He's a devout Catholic, and goes to church nearly every week.
Alan's passionate about music, and released his debut (and so far only) album "This Is Next Time" in 2005; he once audition for the music show "American Idol", but was rejected.
He was featured in a Russian commercial for Orbit gum.
Alan auditioned for the role of Thor in the Marvel Universe, which eventually went to Chris Hemsworth.
He tried alcohol for the first time at his 21st birthday, having a glass of wine with his parents.
Both of Alan's parents served in the US Army, which is why he's today a supporter of the charity organization Heart and Armor Foundation for Veterans' Health.
Alan's favorite actor is the late Heath Ledger, while some of his favorite movies include "A Knight's Tale", "The Imaginarium of Doctor Parnassus" and "The Dark Knight".
Height, eyes and wealth
Alan's age is 40. He has brown eyes and hair, is 6ft 3ins (1.91m) tall and weighs around 210lbs (95kgs).
Alan's net worth's been estimated at over $6 million, as of April 2023.