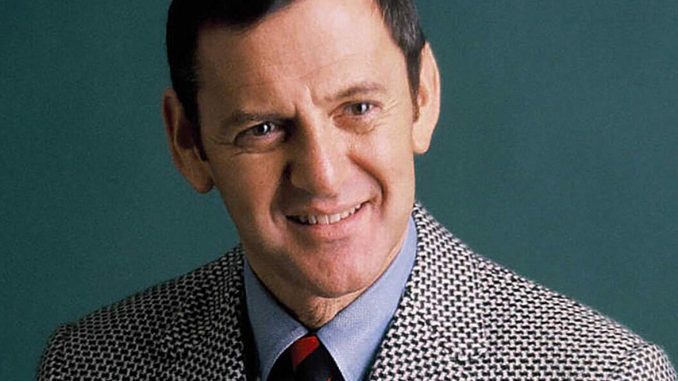 Who was Tony Randall?
The late American actor Anthony Leonard 'Tony' Randall was born as Aryeh Leonard Rosenberg in Tulsa, Oklahoma USA, on 26 February 1920, meaning that Pisces was his zodiac sign; he passed away in 2004. He appeared in 94 movies and TV series, but is perhaps still remembered best for starring as Felix Unger in the hit comedy series "The Odd Couple", which also starred Al Molinaro and Jack Klugman, and was created by Garry Marshall and Jerry Belson. It follows two men who have to live together now that they've separated from their wives – the series won six of its 20 award nominations.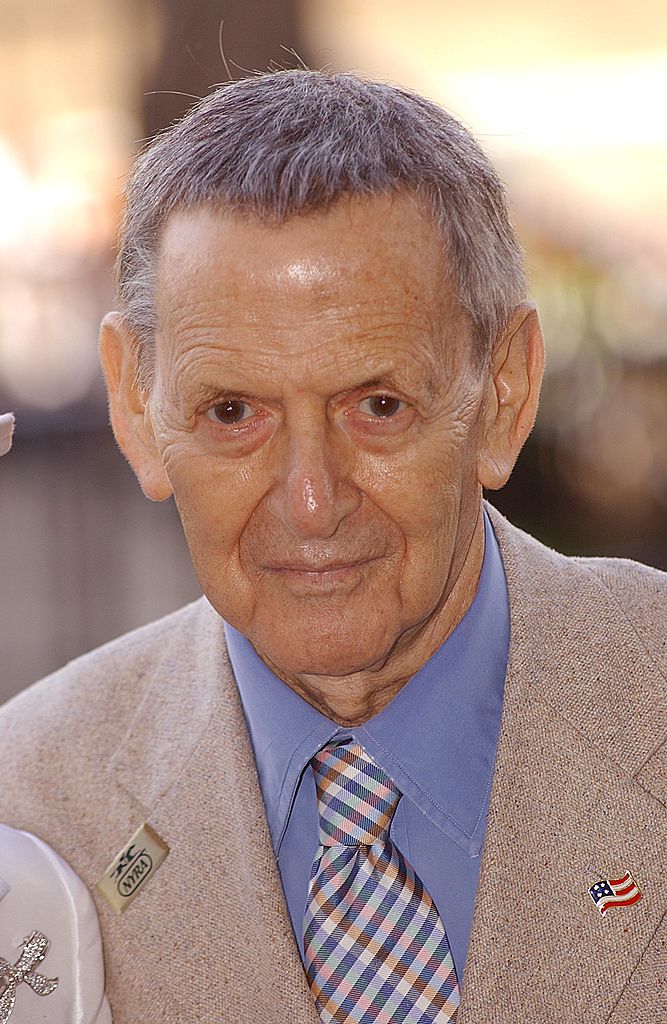 Education and early life
Tony and his sister Edna were raised in Tulsa by their father Moescha Rosenberg who was an antiques and art dealer, and who passed away aged 64 in 1939, and mother Julia (nee Finston) who was a housewife, and was 61 when she died in 1950.
Tony became interested in acting while attending Tulsa Central High School; he matriculated in 1938 and then wanted to pursue a career, but was persuaded by his parents to enroll at Northwestern University. After only a year there, Tony dropped out and moved to New York City, where he enrolled at Neighborhood Playhouse School of the Theatre, studying under the late American actor and acting coach Sanford Meisner.
Tony served in the US Army Signal Corps for four years during the Second World War.
Roles in movies
Tony's debut film role was playing Cameraman in the critically acclaimed 1942 war thriller "Saboteur", directed by Alfred Hitchcock, and which starred Priscilla Lane and Robert Cummings; it follows a man who's been accused of sabotage even though he's innocent, and the film was nominated for a single award.
Tony spent the following years focused on appearing in TV series, and his next film roles were in 1957, playing Cobbler in the comedy "Oh, Men! Oh, Women!", then cast to appear in the romantic comedy "Will Success Spoil Rock Hunter", and the drama "No Down Payment", followed by the 1959 romantic comedy "The Mating Game".
The year 1961 saw him play Peter 'Pete' Ramsey, one of the main characters in the romantic comedy "Lover Come Back", which also starred Doris Day and Rock Hudson, and was directed by Delbert Mann. The film follows an advertising executive who's ended up with a campaign for a product yet to be invented – it was nominated for an Oscar for Best Writing, Story and Screenplay. The remainder of the '60s saw Tony appear in the 1964 fantasy comedy "The Brass Bottle", the 1966 adventure crime comedy "Bang! Bang! You're Dead", and the 1969 science fiction comedy "Hello Down There".
He had only a couple of film roles in the '70s – what marked the decade for Tony was perhaps playing Henry Motley in the 1979 comedy "Scavenger Hunt", which starred Richard Benjamin and James Coco, and was directed by Michael Schultz. It follows a group of people who're taking part in a wild scavenger hunt, to determine who'll be inheriting a fortune; the movie was nominated for The Stinkers Bad Movie Award for Worst Supporting Actor, for Richard Mansur.
Some of Tony's notable performances in the '80s were in the 1982 sports comedy "Pigs vs. Freaks", the 1986 animated family adventure "My Little Pony: the Movie" (voice role), and the 1989 comedy "That's Adequate".
He portrayed Judge Skanky in the 1993 crime thriller comedy "Fatal Instinct", which starred Sherilyn Fenn and Armand Assante, and was directed by Carl Reiner. It follows a police officer and lawyer who's cheated on his wife, while she's now also cheated on him and is planning to kill him.
Tony's final three film roles were in the 1996 animated family adventure "How the Toys Saved Christmas" (voice role), the 2003 romantic comedy "Down with Love" and the 2005 romantic comedy "It's About Time" (released posthumously).
Roles in TV series
Tony's debut TV series role was playing Mac in seven episodes of the 1950 drama "One Man's Family", and from 1952 through 1955, he starred as Mr. Harvey Weskit in the comedy "Mister Peepers", which also starred Patricia Benoit and Wally Cox, and was created by David Swift. It follows the life of shy science teacher Mr. Peepers, and the series won one of its nine award nominations. The remainder of the '50s saw Tony appear in an episode or two of the drama "Appointment with Adventure", another drama "The Philco Television Playhouse" and the adventure drama "The Alcoa Hour".
He had only a couple of roles in the '60s, appearing in an episode of the musical comedy "The Danny Kaye Show", the comedy "ABC Stage 67" and the musical comedy "That's Life".
From 1976 through 1978, Tony starred in all the 44 episodes of the comedy "The Tony Randall Show", which also starred Barney Martin and Allyn Ann McLerie, and was created by Jay Tarses and Tom Patchett; it follows the life of Philadelphia Judge Walter Franklin played by Randall, who's surrounded by incompetent people. The '70s also saw Tony appear in an episode of the musical comedy "The Brady Bunch Variety Hour", the musical family comedy "Happy Days", and the family comedy "The Carol Burnett Show".
Two season sitcom LOVE, SIDNEY starring Tony Randall premiered 38 years ago today in 1981 on NBC. It ran for 44 episodes. #ForgottenTV pic.twitter.com/TOpFsQsL6b

— TVObscurities (@tvobscurities) October 28, 2019
From 1981 through 1983, he played the lead character Sidney Shore in all the 44 episodes of the comedy "Love, Sidney", which also starred Swoosie Kurtz and Kaleena Kiff, and was created by Oliver Hailey. It follows a woman and her daughter as they're sharing a New York City apartment with a gay artist, and the series was nominated for seven awards.
Tony then appeared in only a couple of TV series prior to his death – his final three roles were in the 1990 episode "Tom Hanks/Edie Brickell & New Bohemians" of the comedy "Saturday Night Live", the 1995 episode "Flexes Its Muscles" of the animated adventure comedy "The Magic School Bus" (voice role) and the 1999 episode "An Odd Couple of Days" of the comedy "Brother's Keeper".
Other credits
Tony sang songs in more than 10 movies and TV series, including "Just One More Chance" in the 1969 movie "The Littlest Angel", "Friends Forever" in the 1981 film "Love, Sidney" and "New York, New York" in the 1990 movie "Gremlins 2: The New Batch".
Some of his final talk-show appearances were in "Larry King Live", "Late Night with Conan O'Brien" and "TV Land Moguls".
Awards and nominations
Tony won three of his 18 award nominations: a 1960 Photoplay Special Award for Best Supporting Act, for "Pillow Talk", a 1975 Primetime Emmy for Outstanding Lead Actor in a Comedy Series and a 2004 TV Land Award for Quintessential Non-Traditional Family, both for "The Odd Couple".
He was also nominated for five Golden Globes, two for his performance in "Love, Sidney".
Love life and marriages
Tony was married twice. He met Florence Gibbs while they were attending the same high school, and they married in 1938; the marriage ended when Florence died from cancer on 18 April 1992.
Tony was 75 when he married his second wife, 25 years old Heather Harlan on 17 November 1995; they met on the set of the theatre play "The School for Scandal". Heather gave birth to their daughter Julia on 11 April 1997, and their son Jefferson followed on 15 June 1998; Heather and Tony remained together until his death.
Interesting facts and hobbies
Tony was passionate about all kinds of art, and was the celebrity host of the 1980 New York City's Central Park concerts of the Philharmonic Orchestra.
He was a liberal and supported Eugene McCarthy in the 1968 Democratic Party presidential primaries, while he then supported George McGovern in the 1972 US presidential primaries.
Tony was passionate about music, and recorded the album "The Odd Couple Songs" in 1973.
He was a raconteur, and his book of anecdotes "Which Reminds Me" was published in 1989.
Death and wealth
Tony was 84 when he passed away on 17 May 2004; he died in his sleep from pneumonia, caused by the coronary bypass surgery which he'd undergone. He was buried at the Westchester Hills Cemetery.
Tony's net worth at the time of his death was estimated at over $30 million.