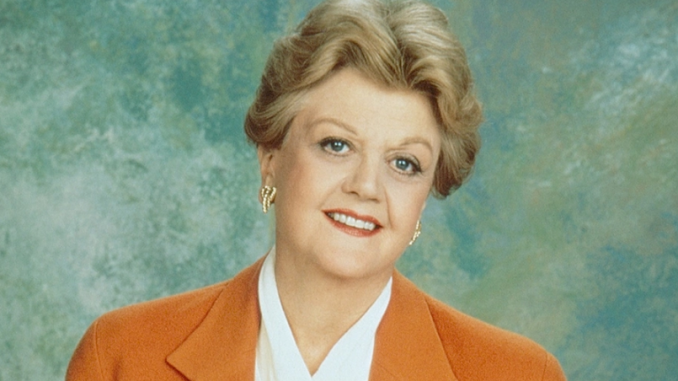 Angela Lansbury was a British-Irish-American actress, voiceover artist, singer, songwriter, writer, and producer who played various roles across film, stage, and television. Her career had spanned almost 8 decades during which she had given critically-acclaimed performances in movies and shows like Sweeney Todd: The Demon Barber of Fleet Street, The Picture of Dorian Gray, Gaslight, The Manchurian Candidate, Something for Everyone, Murder, She Wrote, and The Gift of Love: A Christmas Story. At the time of her death, she was one of the last surviving stars from the Golden Age of Hollywood cinema. She toured in a variety of international productions and continued to make appearances in films, such as Nanny McPhee (2005) and Mary Poppins Returns (2018). Her final film role was in Glass Onion: A Knives Out Mystery in 2022. 
Angela Lansbury Known For
Angela Lansbury was an actress and singer by profession whose acting career lasted for 80 years.
She was known for her appearance in the films –  "Gaslight," "The Picture of Dorian Gray," "The Manchurian Candidate," and "Bedknobs and Broomsticks".
She was best known for playing dauntless mystery novelist Jessica Fletcher on CBS' "Murder, She Wrote".
Angela Lansbury Cause of Death
Lansbury died in her sleep at her home in Los Angeles, California, at 1:30 a.m. Pacific time on 11 October 2022, five days before her 97th birthday. She was 96 at the time of her death. "The children of Dame Angela Lansbury are sad to announce that their mother died peacefully in her sleep at home in Los Angeles at 1:30 a.m. today, Tuesday, October 11, 2022, just five days shy of her 97th birthday," her family says in a statement.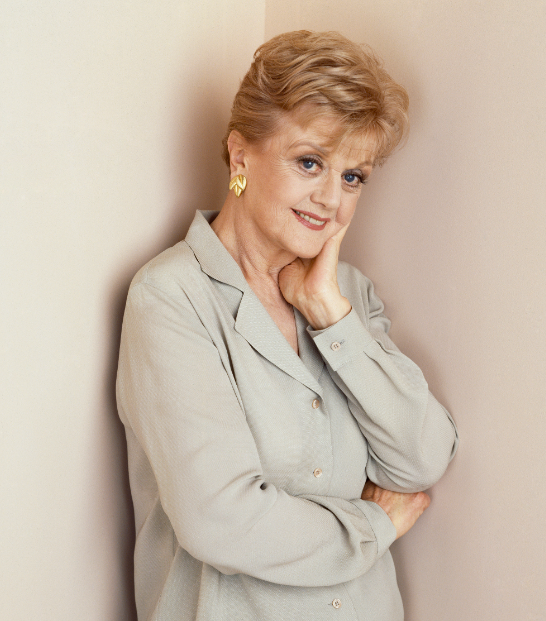 "In addition to her three children, Anthony, Deirdre, and David, she is survived by three grandchildren, Peter, Katherine, and Ian, plus five great-grandchildren and her brother, producer Edgar Lansbury," the statement adds. "She was proceeded in death by her husband of 53 years, Peter Shaw. A private family ceremony will be held at a date to be determined."
She left a legacy that includes six Tony Awards, a 1996 Screen Actors Guild Life Achievement Award, a 1997 American National Medal of the Arts, a 2000 Kennedy Center Honor, an honorary Oscar, and a 2014 damehood from Queen Elizabeth.
Early life, Education, and Parents
Angela Lansbury was born on October 16, 1925, in Regent's Park, Central London, England. Her birth name was Angela Brigid Lansbury. She was the daughter of actress, Moyna Macgill and timber merchant, Edgar Lansbury. Her father became a politician, following in the footsteps of her grandfather George Lansbury, who was the leader of the 'British Labour Party' and an anti-war activist. She had three siblings; Edgar and Bruce (brother) and Isolde Denham (sister). She was left devastated after her father died from stomach cancer when she was only nine. She holds British-American nationality and her ethnicity is Mixed. For the last time, she celebrated her 96th birthday. 
She attended 'South Hampstead High School' from 1934 to 1939. She was largely self-educated, learning from books, theatre, and cinema. It was in 1940 that she began taking acting classes at the 'Webber Douglas School of Singing and Dramatic Art' in Kensington, West London. After the death of her grandfather in 1940, her mum moved to the United States to escape the Blitz. In the US, she gained a scholarship from the 'American Theatre Wing' and started studying at the 'Feagin School of Drama and Radio,' from where she graduated in 1942. During her time in England, she appeared onstage in a school production of Maxwell Anderson's 'Mary of Scotland.' In the US, she initially appeared in performances of William Congreve's 'The Way of the World' and Oscar Wilde's 'Lady Windermere's Fan.'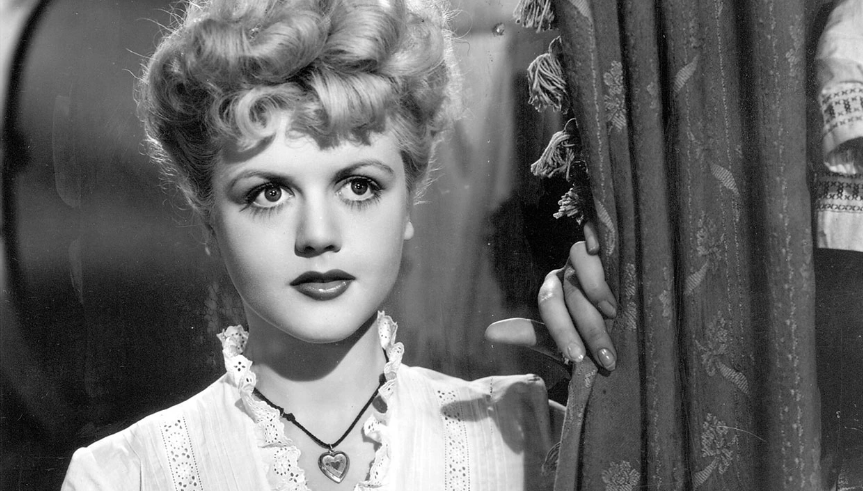 Angela Lansbury Career (Movies and TV Shows)
Angela Lansbury began her career in 1942, at the age of 16, by working as a nightclub act at the Samovar Club in Montreal. 
She pretended to be 19 years old and earned $60 a week, singing Noël Coward songs.
She then met John van Druten at a party hosted by her mother. 
He recommended her for the role of Nancy Oliver, a conniving cockney maid, in the 1944 movie "Gaslight." 
Obtaining an agent, Earl Kramer, she was signed to a seven-year contract with Metro-Goldwyn-Mayer, earning $500 a week and using her real name as her professional name.
In 1944, she acted alongside Elizabeth Taylor in the commercially successful film "National Velvet." 
She starred in the film adaptation of Oscar Wilde's novel The Picture of Dorian Gray" in 1945.
After that, she appeared in a number of MGM productions, including "The Harvey Girls" (1946), "State of the Union" (1948), and "The Three Musketeers" (1948). 
She debuted on Broadway in 1957, playing 'Marcel Cat' in the play "Hotel Paradiso." 
Next, she went on to feature in another Broadway production in 1960, "A Taste of Honey".
Following a couple of well-received roles in movies like "The Dark at the Top of the Stairs" (1960) and "All Fall Down" (1962), she was cast in the 1962 movie "The Manchurian Candidate." 
In the year 1966, she got her first starring role on stage as 'Mame Dennis' in the musical "Mame". 
She started to receive major roles in the 1970s, and played a countess in "Something for Everyone."
In 1971, she was cast as 'Miss Eglantine Price' in the partially animated 'Disney' movie "Bedknobs and Broomsticks". 
After that, she played 'Salome Otterbourne' in "Death on the Nile" (1978), a British mystery film based on Agatha Christie's novel.
In 1984, she chose to appear in the detective television series "Murder, She Wrote". 
She then appeared in another TV series titled "Law & Order: Special Victims Unit" and then played an important role in the 2005 movie "Nanny McPhee".
She returned to Broadway in a revival of the production "Blithe Spirit" in 2009.
She has since appeared in two other Broadway revival shows, such as "A Little Night Music" and "The Best Man."
In the year 2017, she was part of the BBC TV mini-series "Little Women". 
She also had a cameo role in "Mary Poppins Returns" (2018), which is a sequel to the 1964 film of the same name.
She made her penultimate film appearance in the 2018 film "Buttons: A Christmas Tale". 
Her final film role was a cameo appearance in Rian Johnson's 2022 detective drama "Glass Onion: A Knives Out Mystery".
Awards and Achievements
Won three Academy Award nominations for "Gaslight," "The Picture of Dorian Gray," and "The Manchurian Candidate" 
Won 15 Golden Globe nominations throughout her career, winning six of them
For her stage appearances, she has received five Tony Awards
Nominated for Emmy Award for 12 successive years for her portrayal of 'Jessica Fletcher' in the television series "Murder, She Wrote." 
In 2014, she received an 'Honorary Award' by the Academy Awards for being "an entertainment icon who has created some of cinema"s most memorable characters, inspiring generations of actors"
Angela Lansbury  Love Story: Husband and Children
Angela Lansbury was married twice during her lifetime. She firstly married actor Richard Cromwell, when she was nineteen and Cromwell was 35. They eloped and were married in a small civil ceremony on 27 September 1945. They divorced in 1946 but remained friends until he died in 1960.
In 1949, Lansbury married actor and producer Peter Shaw, and they remained together for 54 years until his death in 2003. She acquired a stepson, David, from Shaw's first marriage. They had two children of their own, Anthony Peter (b. 1952) and Deirdre Ann (b. 1953). They lived together for over five decades till his death in 2003.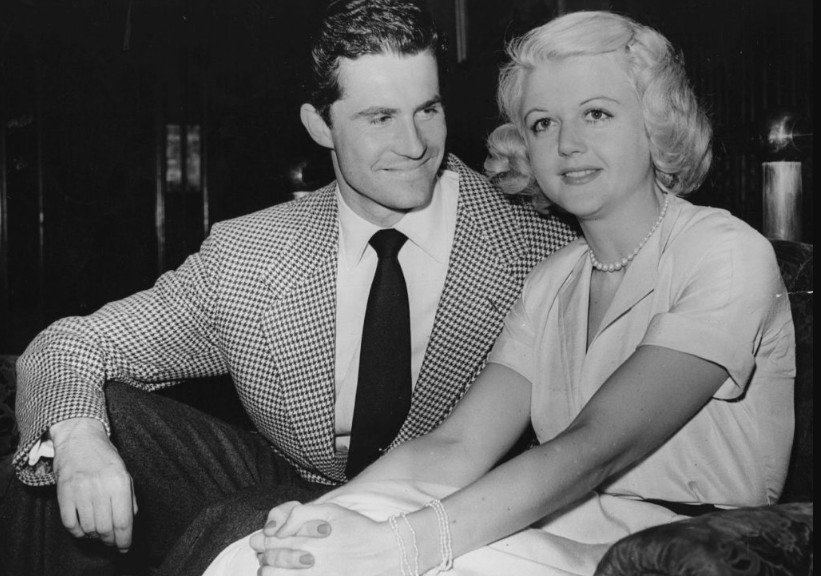 Both of their children became part of the anti-establishment movement and started using recreational drugs. Anthony later became a television director, while Deirdre opened a restaurant.  Lansbury had three grandchildren and five great-grandchildren at the time of her death in 2022. 
Angela Lansbury Net Worth
Angela Lansbury was a successful actress who appeared in numerous movies. The net worth of Angela Lansbury was estimated to have $70 million at the time of her death. She was making her annual salary in millions of dollars which is still to get unfold yet. "Murder, She Wrote" ran for 12 seasons. She earned roughly $300,000 per episode from the show in 1984. That paycheck may have gone up as the show progressed. That's a tremendous jump from her weekly salary of just $5,000 in 1944 for "Gaslight."
Her real estate holdings included a $2 million condo in New York City, a home in Brentwood, California, and a farmhouse in County Cork, on the coast of Ireland, which was featured in Architectural Digest for its warm, yet luxurious, simplicity. She was living a lavish lifestyle before her death. 
Angela Lansbury Height, Weight, and Measurements
Angela Lansbury was a beautiful actress who had a perfect height of 5 ft 8 in. Her body weight consisted of 57 Kg or 126 lbs. Her body measurement was 34-26-36 in. Her hair color was grey and she had a pair of blue eyes. She wore a shoe size of 8 US.
In 1976 and 1987, she had cosmetic surgery on her neck to prevent it from broadening with age. During the 1990s, she began to have arthritis. She underwent hip replacement surgery in May 1994 and knee replacement surgery in 2005.