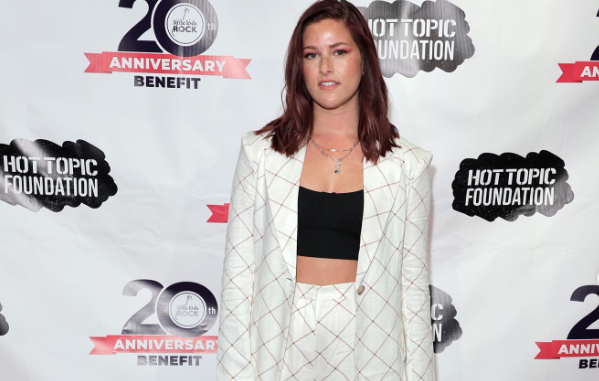 Cassadee Pope is a singer, songwriter, & musician from the USA who is widely renowned for being the lead vocalist and songwriter of the rock band Hey Monday (on hiatus as of December 2011), with whom she released one studio album & 2 EPs. She then embarked on a solo career in early 2012 and released the EP Cassadee Pope in May 2012. She took part in the 3rd season of The Voice & became the 1st female winner on December 18, 2012. She released her debut solo country album, Frame by Frame on 8th October 2013.
What is Cassadee Pope Famous For?
Being a singer, songwriter, & musician.
Being a member of the pop-rock band Hey Monday. She is the lead vocalist of this band.
Cassadee Pope and Maren Morris call out Jason Aldean's wife, Brittany for alleged transphobia
Cassadee Pope and Maren Morris are speaking out against comments made by fellow country singer Jason Aldean's wife Brittany that some have deemed transphobic. "I'd really like to thank my parents for not changing my gender when I went through my tomboy phase. I love this girly life," Brittany captioned an Instagram clip of herself putting on makeup to Beyonce's "Upgrade U" Wednesday. "Lmao!! Im glad they didn't too, cause you and I wouldn't have worked out. 😂," her hubby responded within her comment section. On Friday, Pope took to Twitter with a message for fans, reading, "You'd think celebs with beauty brands would see the positives in including LGBTQ+ people in their messaging. But instead here we are, hearing someone compare their "tomboy phase" to someone wanting to transition. Real nice." Morris then replied in agreement while taking a dig of her own, tweeting, "It's so easy to, like, not be a scumbag human? Sell your clip-ins and zip it, Insurrection Barbie."  Despite the backlash, Brittany doubled down, taking to her Instagram Stories to accuse Cassadee of "advocating for the genital mutilation of children." "Some parents want to be accepted by society so badly that they're willing to make life-altering decisions for their children who aren't old enough to fully comprehend the consequences of their actions," she continued. "Love is protecting your child until they are mature enough as an adult to make their own life decisions. Thankful my parents allowed me to go through my tomboy phase without changing my gender."
What is Cassadee Pope's Real Name?
Cassadee Pope was born with the real name of Cassadee Blake Pope on 28th August 1989 in Florida, the USA. She holds American nationality and her ethnicity is Mixed (White and Hispanic). She is the daughter of Lenny Pope and Lori Pope. She grew up with her sister, Ashley Pope. She celebrated her 33rd birthday as of 2022. She addressed Wellington High School in Wellington, Florida, and had formed the band Blake with Mike Gentile.
Cassadee Pope Career Timeline
Initially, she started her career forming the band Blake with good friend Mike Gentile.
The project disbanded before being signed and in 2008, she and Gentile along with Alex Lipshaw, Michael "Jersey" Moriarty, and Elliot James founded the pop-punk band "Hey Monday".
The band released its first studio album, Hold on Tight, in October 2008. 
She appeared in Fall Out Boy's video for "America's Suitehearts", from their 2008 album "Folie à Deux". 
She had provided guest vocals for The Cab's remix version of their song "Take My Hand" which appeared on Fall Out Boy's mixtape "Welcome to the New Administration" and appeared in the music video. 
Hey Monday's first EP Beneath It All was to be released in August 2010; to promote the album the group toured the US and played on the 2010 Warped Tour. 
The Christmas EP was released on December 6, 2011, and later that month Hey Monday took an indefinite hiatus on good terms.
Next, she began her solo tour across the east and west coasts of the United States in January and February 2012. 
She released her debut self-titled EP (self-labeled) on May 22, 2012, containing four songs written by Pope.
She auditioned for season 3 of the singing competition The Voice. She advanced to The Voice finals, winning the title on the live finale results day in December.  
In January 2013, Pope signed with country music label Republic Nashville.
The lead single of her solo album, "Wasting All These Tears", was released on May 31, 2013. 
The album, Frame by Frame, was released in October 2013. 
She spent most of 2014 touring with country artists Tim McGraw and Dierks Bentley.
She next released the lead single, "I Am Invincible". 
In late 2015, Pope recorded a duet with Chris Young, titled "Think of You" for his 2015 album I'm Comin' Over.
Her new EP, Summer, was released on June 3, 2016, and the title track was released as a single on June 6, 2016.
On 16th October 2016, she sang the Star Spangled Banner, the United States national anthem, before the Houston Texans and Colts game.
In May 2017, Pope parted ways with BMLG records. 
On March 30, 2018, she independently released her first single in nearly 2 years, called "Take You Home". It was followed on August 10 by her second single of 2018, called "One More Red Light".
On February 1, 2019, she released her second full-length studio album, "Stages".
Awards and Achievements 
Taste of Country Fan Choice Awards under the category Top Indie Artist of 2018 
How much is Cassadee Pope's Net Worth?
Cassadee Pope is a talented singer and composer with a net worth of $4 million as of 2022. The bulk of her income comes from her successful singing career. Her annual income is in around $1 Million at present. She is living a cool and comfortable lifestyle at present.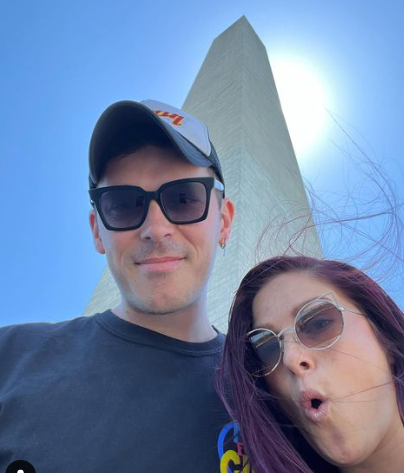 Who is Cassadee Pope's Boyfriend?
Cassadee Pope is an unmarried woman but she is currently in a relationship. She is dating her boyfriend, Sam Palladio. Sam is an English musician and actor by profession. They started dating in 2017 and can often be seen together. The duo is enjoying their present life a lot. Her sexual orientation is straight. 
Previously, she was in a relationship with musician David Blaiseand Rian Dawson. 
How tall is Cassadee Pope?
Cassadee Pope is a beautiful singer who stands at the height of 5 feet 4 inches. Her body weight consists of 58 Kg. She has a pair of beautiful hazel eyes and gorgeous golden blonde hair. Her body measurement is 34-26-36 inches and her shoe size is 7 (US). She has high cheekbones. She wears a dress size of 6 (US) or 38 (EU) or 10 (UK).