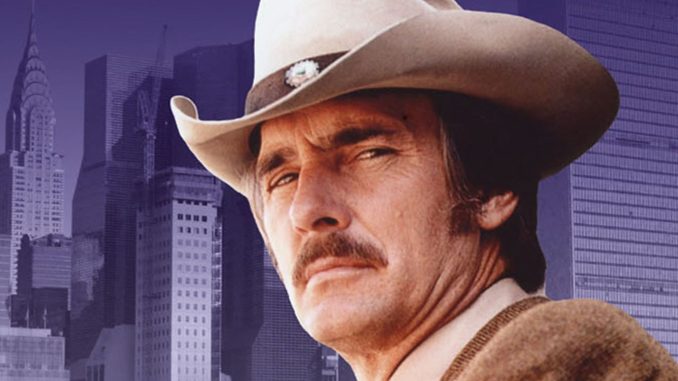 Who was Dennis Weaver?
The late American actor William Dennis Weaver was born in Joplin, Missouri USA, on 4 June 1924, meaning that Gemini was his zodiac sign. He appeared in over 100 TV series and movies, and is perhaps still remembered best for playing Mirador Motel Night Manager in the 1958 crime movie "Touch of Evil", written and directed by Orson Welles, who also starred in it alongside Charlton Heston and Janet Leigh. It follows the lives of several corrupt police officers and drug dealers in a Mexican border town – the film won eight of its 10 award nominations.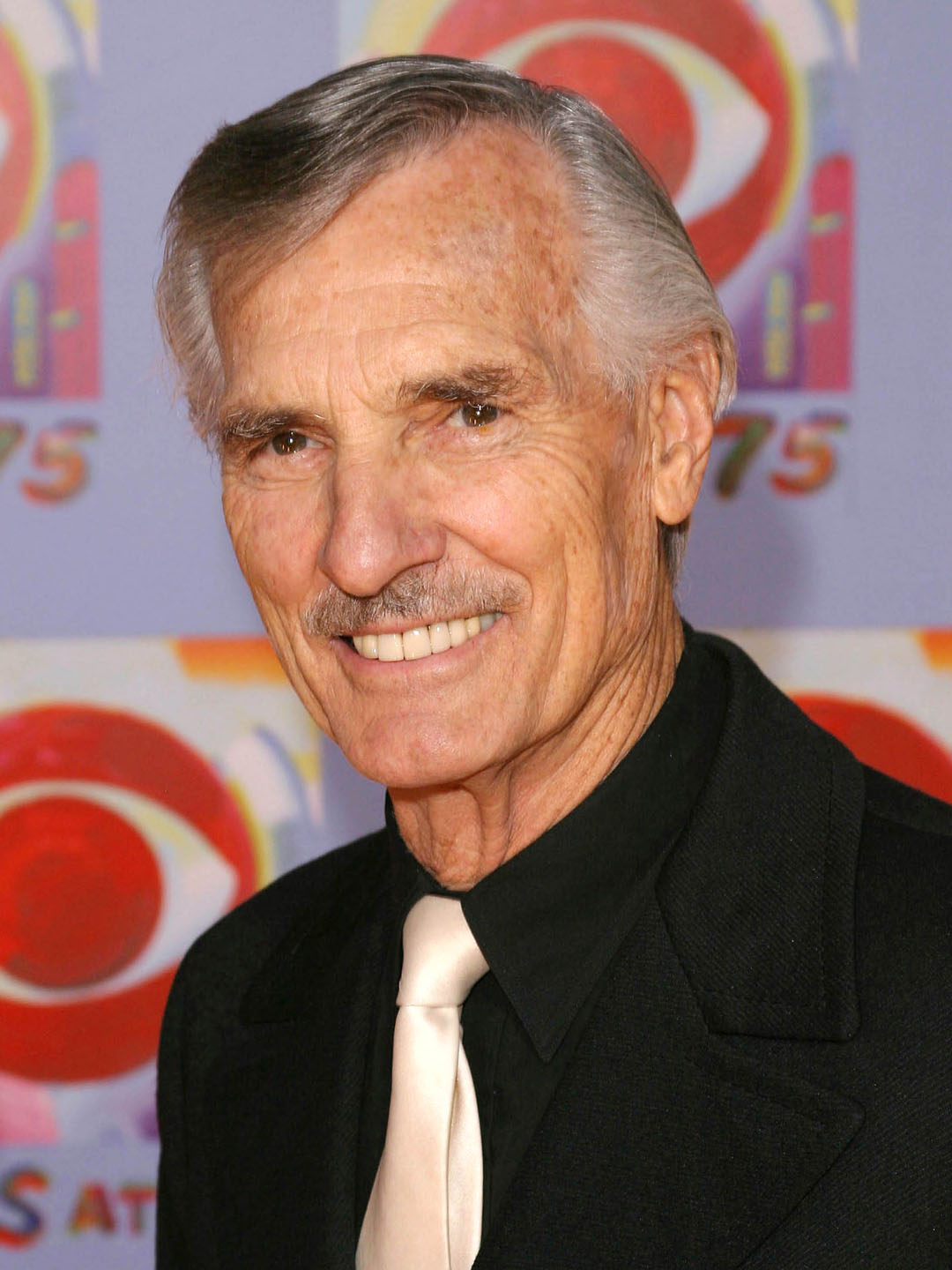 Education and early life
Dennis was raised in Joplin by his mother Lenna Leora (nee Prather) and father Walter Leon 'Doc' Weaver, but nothing is known about them because Dennis respected their privacy; it's also believed that he was an only child, as he didn't speak of having siblings.
The family eventually moved to Shreveport, Louisiana while they then also lived in Manteca, California for less than a year, prior to moving back to Joplin. Dennis matriculated from a local high school in 1942, and during his four years there appeared in a number of school plays. He continued his education at Joplin Junior College, eventually transferring to the University of Oklahoma, from which he graduated with a Bachelor's degree in drama in 1946. Dennis was a track star during his college days, and set records in a number of events.
He was then drafted by the US Navy and was a pilot flying a Grumman F4F Wildcat in World War 2. Upon his return, Dennis tried to join the US Olympic decathlon team, but placed sixth (only the top three made it onto the team); it was then that he chose to focus on acting and leave sports behind him.
Roles in movies
Dennis made his debut film appearance in the 1952 western "Horizons West", directed by Budd Boetticher, and which starred Robert Ryan, Julie Adams and Rock Hudson. It follows the lives of two brothers who've found themselves on the opposite sides of law. Some of Dennis' following roles were in the 1952 biographical western "The Lawless Breed", the 1953 comedy "It Happens Every Thursday", and the 1955 romantic western "Ten Wanted Men".
The year 1960 saw him play the lead character Lieutenant Commander Andy Lowe in the biographical war drama "The Gallant Hours", directed by Robert Montgomery, and which also starred James Cagney and Ward Costello; it follows five weeks in the life of Vice Admiral William F. 'Bull' Hasley, Jr. Some of Dennis' most notable performances in the '60s were perhaps in the 1966 western thriller "Duel at Diablo", the 1967 family drama "Gentle Giant", and the 1968 adventure war action "Mission Batangas".
In 1973, Dennis starred as Neil Glynn in the action thriller "Terror on the Beach", directed by Paul Wendkos, and which also starred Estelle Parsons and Kristoffer Tabori. It follows a family who are being terrorized by a group of thugs at the beach. Some of Dennis' other notable performances in the '70s were in the 1977 drama "Intimate Strangers", the 1978 drama "The Islander" and another 1978 drama "Ishi: The Last of His Tribe".
The year 1982 saw him play the lead character Phillip in the horror mystery "Don't Go To Sleep", directed by Richard Lang, and which also starred Valerie Harper and Robin Ignico; it follows a young girl who's begun seeing her late sister's ghost. Dennis played the supporting character Mr. Wyshner in the 1986 biographical family drama "A Winner Never Quits", and the following year saw him star as Jack Duggan in the drama "Bluffing It".
He played the main character Sam Jenks in the 1997 drama "Seduction in a Small Town", directed by Charles Wilkinson, and which also starred Melissa Gilbert and G. W. Bailey; it follows Sarah Jenks who's been wrongfully accused of abusing her children.
Dennis' three final film roles were in the western "High Noon" and the action "Submerged" both in 2000, and the 2004 animated adventure comedy "Home on the Range" (voice role).
Roles in TV series
Dennis' debut TV series role was playing Lieutenant Dick Whitley in seven episodes (1952-1955) of the crime mystery "Dragnet", created by Jack Webb, who also starred in it alongside Ben Alexander and Olan Soule. It follows Sergeant Joe Friday as he's investigating crimes in Los Angeles, California, the series aired from 1951 through 1959, and won nine of its 21 award nominations. The remainder of the '50s saw Dennis appear in an episode of the western "The Lone Ranger", the drama "Big Town" and another drama "Climax!"
From 1955 through 1964, he starred as Chester in 290 episodes of the western "Gunsmoke", created by Clyde Ware and Charles Marquis Warren, and which also starred James Arness and Milburn Stone. The series follows the life of Dodge City's Marshal Matt Dillon, aired from 1955 through 1975, and won 15 of its 39 award nominations.
In 1964 and '65, Dennis starred as the title character in all the 26 episodes of the family comedy "Kentucky Jones", while he was then cast to appear in an episode of the war action "Combat!", the family adventure "The Magical World of Disney", and the drama "Judd for the Defense".
Dennis Weaver (June 4, 1924 – February 24, 2006)

(🎥 VIDEO by Ohshaw)Remembering Dennis Weaver (June 4, 1924 – February 24, 2006), who passed away this day in 2006. Dennis is a favorite of mine, and at JamesArness.Proboards.Com, and he is very much missed.Dennis was a multi-talented actor, director and entertainer, but more importantly, he was a true gentleman, a beautiful soul who dedicated his life to entertaining people and doing all he could to help make the world better for future generations. Dennis was devoted to his family (he married his childhood sweetheart, Gerry, in 1945. They had three sons, and remained married until his death in 2006), his faith, and to charitable work (including his own charity to help feed the needy). No one could take us through such a range of emotions the way Dennis could, from whimsical to poignant, and all points in between, so it's no surprise that Dennis won an Emmy in 1959 for his brilliant, affecting portrayal of Matt Dillon's lovable sidekick, Chester Goode, on Gunsmoke. Dennis also won the Screen Actors Guild – Ralph Morgan Award (1973), a Golden Boot (1984), a Western Heritage – Bronze Wrangler (2001), and multiple humanitarian awards. He was a 1981 inductee into The Cowboy Hall of Fame.Along with his entertaining nine year run on "Gunsmoke" (1955-1964), Dennis is also remembered for a long list of acting credits, including his TV shows, "Gentle Ben" (1967-1969), "McCloud" (1970-1977), and "Emerald Point N.A.S." (1983-1984), numerous TV guest appearances, including "The Twilight Zone" (Shadow Play, 1961) and "Centennial" (1978-1979), and his tour de force performance in Steven Spielberg's classic, "Duel" (1971).#DennisWeaver #JamesArness #MilburnStone #AmandaBlake #DabbsGreer #Gunsmoke

Posted by James Arness Forum on Thursday, February 24, 2022
What marked the '70s for him was starring as Sam McCloud in the hit crime action "McCloud", which Herman Miller created, and which also starred J. D. Cannon and Terry Carter. The series aired from 1970 through 1977, follows the life of a New Mexico deputy Marshall, and won one of its 11 award nominations.
Some of Dennis' most notable performances in the '80s were perhaps in the drama "Emerald Point N. A. S." (lead role), the action crime adventure "Magnum, P. I." and the drama "Buck James" (voice role).
He had only a couple of TV series roles in the '90s, including his portrayal of the main character R. E. Lee in all the 40 episodes of the historical war documentary "The Great Battles of the Civil War", which also starred Charlton Heston and Richard Dreyfuss.
Dennis' final three TV series roles were in the 2002 episode "The Lastest Gun in the West" of the hit animated comedy "The Simpsons" (voice role), the 2003 episode "The Good Earth" of the family fantasy "Touched by an Angel", and 13 episodes of the 2005 romantic family drama "Wildfire".
Other credits
Dennis directed four episodes of the 1961 series "Gunsmoke", and the 1976 episode "'Twas the Fight Before Christmas…" of the series "McCloud".
He voiced Sheriff in the 1996 video game "Voyeur II".
Some of Dennis' final talk-show and game-show appearances were in "Weakest Link", "Intimate Portrait" and "Hollywood Squares".
Awards and nominations
Dennis won six of his nine award nominations. Some of his wins included a 1959 Primetime Emmy for Best Supporting Actor in a Dramatic Series, for "Gunsmoke", a 1973 Screen Actors Guild Ralph Morgan Award and a 1984 Golden Boot Award.
Dennis received his own star on the Hollywood Walk of Fame on 9 September 1986.
20 years ago, on 24 Feb 2006
Dennis Weaver passed away aged 81#Gunsmoke #McCloud #Duell pic.twitter.com/rWGI5LTRqZ

— Paul S. D. (@postbus88) February 24, 2016
Love life and relationships
Dennis returned from the US Navy in 1945, and in the same year married his long-term girlfriend Gerry Stowell; they had three sons together, Rustin, Robert and Richard, but their birthdates having been disclosed. Dennis was quite a secretive man, and rarely spoke about his family in public, especially his children because he wanted them to be able to lead normal lives, away from the media's attention. It's also believed that he advised his sons not to pursue acting, but this hasn't been confirmed.
He didn't speak about other women whom he had perhaps dated, Dennis was still married to Gerry Stowell at the time of his passing, and they had three sons together.
Interesting facts and hobbies
Dennis was passionate about music, and together with Amanda Blake and Milburn Stone founded a singing trio in 1958; they broke the house record when they performed at the Albuquerque Arena in 1960.
He was the president of the Screen Actors Guild from 1973 through 1975.
Dennis became a vegetarian in 1958, and in the '60s practiced yoga and meditated on a daily basis; he was also a follower of Indian guru Paramahansa Yogananda.
Politically he was a Democrat.
Dennis was an environmentalist, and founded the non-profit organization Institute of Economics in 1993; he was mostly into promoting the use of alternative fuels. Dennis was also active with the organizations L. I. F. E. and WindStar Foundation.
His favorite actor was James Dean, while some of Dennis' favorite films were "The Unlighted Road", "Giant" and "East of Eden".
Death and wealth
Dennis was 81 when he died from complications caused by prostate cancer on 24 February 2006; his wife Gerry was 90 when she died on 26 April 2016.
His net worth at the time of his death was estimated at over $16 million.