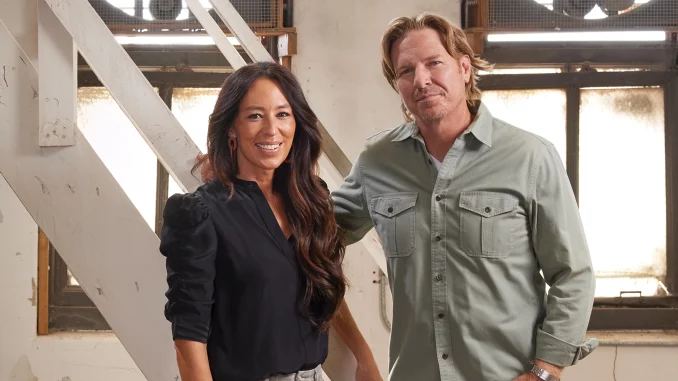 Chip and Joanna Gaines have been in the real estate industry for nearly two decades; it all began with a small shop before the couple moved on to renovating and redecorating homes in the Waco, Texas, area. Their impact was so significant that Zillow, a well-known online real estate marketplace company, revealed that homes with the farmhouse-chic design, such as the one the couple often featured, sold for 30% more than the expected value, on average. We analyzed how the couple met, married, and developed their brand while eventually building a media enterprise, Magnolia Network.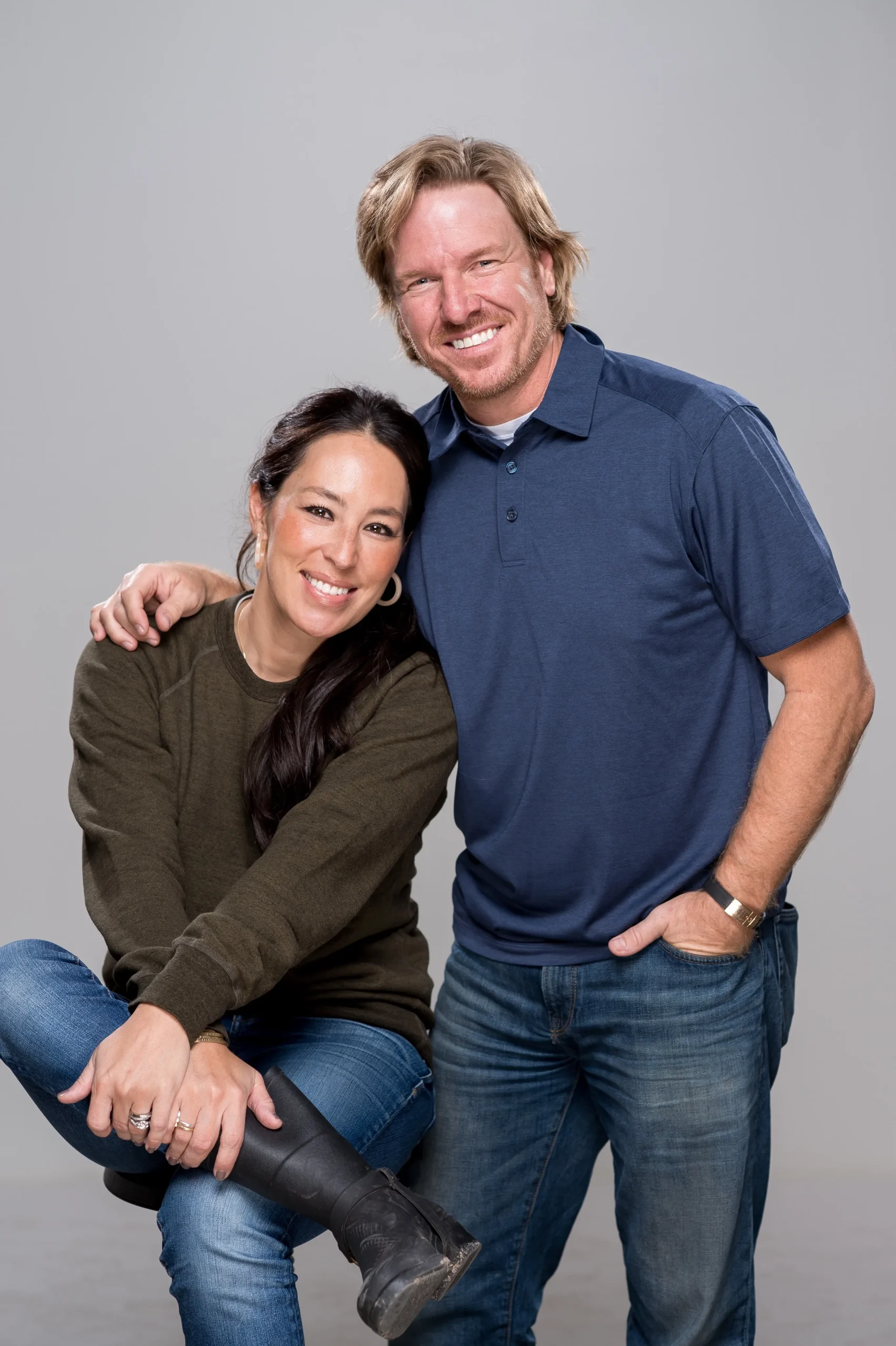 Chip and Joanna built a business empire
After several years of doing the home flipping business in central Texas, High Noon Entertainment approached the couple in early 2012 about recording a pilot episode – some viewers might know that the same company produced Buddy Valastro's "Cake Boss" on TLC. After over a year of negotiations and preparations, their show, "Fixer Upper" premiered the first episode on 23 May 2013.
Five seasons followed before the couple called it quits, noting that they reached a breaking point doing the same thing. After all, Joanna designed and Chip did contractor work on over 100 houses, most of which happened on-screen. However, after about three and a half years off-air, notable life changes, and other professional goals, their revival show, "Fixer Upper: Welcome Home," aired in January 2021 on Discovery+.
Their first date was over two decades ago
Chip and Joanna, whom Chip calls "Jo" or "JoJo," like to tell the story of their $50 bet and a lousy first date, since both nearly ended their relationship before it started. He was born in New Mexico but moved to Colleyville, Texas, in third grade. Joanna, from Wichita, Kansas, moved to Austin aged 12, then to Waco in her junior year of high school. They met in the waiting room of Joanna's father's auto shop, Jerry Stevens Firestone, in Waco, however, Joanna wanted to date Chip's friend, "Hot John" before Chip took the chance and asked her out.
After she reluctantly agreed, he turned-up an hour and a half late (although he claimed it was only 20 minutes), then started discussing plans for companies that he would launch. Joanna thought he was 'a bit crazy' and initially decided that they wouldn't have a second date, since she preferred quiet guys whose thoughts she couldn't decipher. Another weird thing that almost stopped them from dating was Chip's decision to shave his head before their date, actually to support a friend with cancer, but he was burned by the sun, and flushed red to the point that Joanna barely recognized him.
Their second date was eventful, too
After their first date, Chip made a $50 bet with "Hot John" to see who could wait longer to call their date. It almost ruined everything; she refrained from calling, and Chip only asked for a second date a few months later. Although she accepted, she had to cancel it to have an operation for a back injury from her cheerleading days.
When they met, Chip again could not stop talking about his goals, but Joanna realized that he motivated her to explore her potential, and positively influenced her. In March 2023, Joanna added that she heard a voice telling her that she would marry him after their first date, even though her rational mind told her the opposite, and she wondered if it was God's voice. On that note, Chip mentioned that one thing that attracted him was that their parents raised them in similar religious environments.
They married in 2003
Joanna later explained that their 'hearts beat to the same rhythm' since the second date. They dated for a year before Chip propose – instead of taking her to a concert, he took a detour to a jewelry store run by Billy Holder, his father's friend. That sealed the deal; Joanna designed the perfect ring for some time before Chip surprised her again, as he organized a family gathering during a dinner at a hotel, when it was supposed to be only them celebrating the engagement.
On 31 May 2003, the couple married at the Earle-Harrison House, a well-known historic property with a long history of being a wedding venue. However, Joanna cherishes the memory of leaving the most, later stating that while exciting, the event was scripted and busy, and that she couldn't wait to be alone with Chip. Thus, she asked her mom to pack some food for later, and her favorite memory was leaving the wedding in the limo, then digging into food as soon as the driver hit the gas. They ate Beef Wellington, mashed potatoes, and two types of cake.
Flipping their first home and opening the market
Shortly after returning from their honeymoon, on 15 October 2003 the couple started their first business, a retail store named Magnolia Market, in their hometown. They borrowed $5,000, and were over the moon when over 40 people showed up on the opening day. Joanna explained, 'The only money we had at the time was what was in Chip's pocket.'
Concurrently, the couple began working on their house-flipping venture. They purchased their first 800sqft or 74,5m2 home that 'was dumpy and smelled bad, but was their favorite because it taught them most of what they know about dealing with limited resources.' Moreover, the house tested their dynamic, since Chip was the visionary who only considered the bigger picture, while she wanted to figure out the minute details, including budget. So they hit their stride, and kept flipping houses as part of their business, Magnolia Realty, for themselves and their clients.
Welcoming four children
Viewers easily recognize Drake, their eldest child born in 2005, because he appeared in "Fixer Upper" several times. Joanna and Chip didn't wait long after stabilizing their income, and welcomed three more children – daughter Ella Rose in 2006, son Duke in 2008, and daughter Emmie Kay in 2010. They all appear on their parent's social media as teenagers or young adults, but their parents deliberately limit their public exposure to give them a chance at a normal childhood.
'Fixer Upper' stars Chip and Joanna Gaines are expecting their 5th child! pic.twitter.com/Z2VnTt7ejJ

— Daily Celebrity Kids (@dailycelebkids) January 3, 2018
Doing "Fixer Upper" for five years
An executive who approached them, Katie Neff, saw their blog and loved their work, despite their house-flipping business being small; subcontractors only joined Chip and Joanna for large projects. Allison Page, the HGTV general manager, knew it would work because it wasn't polished to perfection, and so showed authenticity in their work, including conflicts, lousy luck on projects, and silly things they did.
Sadly, despite HGTV wanting to renew the show for the sixth season, the couple quit after the fifth, breaking the news to their fans on 26 September 2017. Although they knew it was the right decision, they felt it was bittersweet. Nonetheless, the couple focused on developing their other projects. Magnolia Market at the Silos was the first notable one, which they moved to two cotton silos in downtown Waco in 2015, believing that the heart of the city has the most significant growth potential.
As authors, they published a memoir together, "The Magnolia Story" in 2016, and launched a quarterly lifestyle magazine, "The Magnolia Journal," the same year. As business owners, they also launched a furniture collection, Magnolia Home, in the same year, opened a bed and breakfast rental business, The Magnolia House, in McGregor, Texasin July 2017, and a breakfast cafe, Magnolia Table. Chip has always eaten a heavy breakfast, while Joanna always ate lightly, but they both wanted to own a breakfast joint.
Moreover, they started a brand of home and gardening items, and expanded their silos complex to include a bakery, a church, and a garden. Joanna and Chip also signed a deal with Target's retail chain to launch a product line for home necessities, from fragrances to utensils, called Hearth & Hand with Magnolia, before the 2017 holiday season, and a furniture line, Magnolia Home.
Announcing Magnolia Network
Fans bummed out about the "Fixer Upper" going off air were ecstatic when the couple appeared in NBC's late-night "The Tonight Show Starring Jimmy Fallon" in 2018. Although they technically broke their NDAs (non-disclosure agreements), the contract stated that they could tell their mother, so Chip jokingly addressed the announcement that they are starting a media company, Magnolia Network, in partnership with Discovery+, to his mom.
That fulfilled Joanna's dream; Chip was a serial entrepreneur and had prepaid laundry services, landscaping companies, and fireworks stands before marrying her, so building a multi-industry empire was his. In contrast, although they graduated from the same institution, Baylor University in Waco, Joanna majored in Communications and always dreamed about being a broadcast journalist or working in television, even appearing in local commercials for her father's business.
Having their fifth child, then a puppy
Over the years, Joanna and Chip implied that they wanted to expand their family and mentioned desiring twins. After announcing that they were expecting in 2018, Joanna gave birth to their fifth child, son Crew, on 21 June 2018. A year later, Chip brought home a puppy, an English Mastiff named Brindley. They also jokingly stated that they finally have more dogs than children, and fans were sure that Brindley would fit in with other animals, including cows, cats, horses and chickens.
Returning to "Fixer Upper" and more
Although the couple planned to launch Magnolia Network much earlier, the coronavirus pandemic delayed its release. Thus, the rebrand of DIY Network that aired their shows only occurred on 5 January 2022.
It had a broad list of original shows, including "Mind for Design and Zoë Bakes," "The Johnnyswim Show," and "Magnolia Table with Joanna Gaines." However, the most prominent was "Fixer Upper: Welcome Home," a reboot of their old show with minor adjustments, which streamed on Discovery+ for a year. The couple explained the revival by saying that they believed the last episode in 2017 was the end. However, they later realized that they 'weren't done dreaming about ways to make old things new again' and needed a break to revitalize their creativity. Additionally, they realized that they were unhappy being content, and that 'being comfortable was a bit dangerous.' Chip, in particular, gets restless after reaching a goal they set.
Moreover, Joanna continued to write. After publishing the book "Homebody: A Guide to Creating Spaces You Never Want to Leave" in 2018, she released a two-volume cookbook, "Magnolia Table," in 2018 and 2020 to go along with her show. Finally, she released a memoir-like book, "The Stories We Tell: Every Piece of Your Story Matters," in 2022.
Renovating their 100-year-old castle in 2022
As proof that the couple was ready for a new chapter, even if it included old things in a new format, they premiered an eight-episode spin-off, "Fixer Upper: Welcome Home – The Castle,¨ in September 2022. It featured their journey renovating a 19th-century castle in their hometown that Chip had wanted to buy for over 20 years. However, it always went to someone else, but no one made significant improvements, which ultimately allowed them to showcase their skills, and bring even more tourists to their town, not always welcomed by some locals.
They will expand their business
Joanna and Chip managed to go from an unlikely pair, which they both admit was far from perfect on paper, to a power couple. Moreover, they used one of their earliest experiences and positive memory, when he climbed a magnolia tree to give her a blossom for their brand, bringing an emotional element into their business. They kicked their work into high gear in the early 2020s, returning with the fan-favorite show's reboot in January 2021. More importantly, they want to share their success, and give individuals a chance to get a television and streaming deal with Magnolia Network, the same way they had an opportunity.
Each issue is made from many moments and a whole host of talented people who make it come alive. We hope you love reading #MagnoliaJournal as much as we love making it for you. ❤️ Get your copy at magno.li/spring23mj!

Posted by Magnolia on Monday, April 17, 2023
Joanna and Chip stay grounded
While the couple is busy, they make time for their five children and the herd of animals at home. Joanna and Chip also remain a team in all situations, setting time aside to have a date at least once a week and a candlelit dinner with their children on major holidays. They also managed to squash rumors that they were divorcing, or that Joanna was done following Chip's dreams and launching a skincare line.
However, they aren't expanding their legacy at any cost; the couple carefully selects everything they put their name behind, from paint colors and wallpaper designs to furniture.
Additionally, they canceled a show on Magnolia Network entitled "Home Work", because homeowners complained that the hosts, Andy and Candis Meredith, did shoddy work and over-promised and under-delivered while flipping their house – practice doesn't always make perfect!