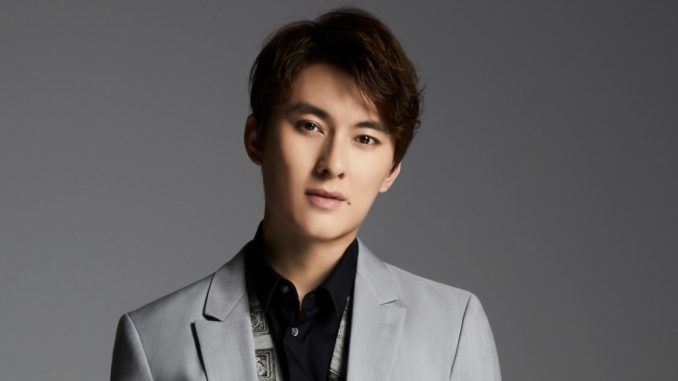 Edwin Goh is a Singaporean actor best known for his acting skills. He landed his first significant role in the crime drama "On The Fringe" in 2011, and since then, he has worked in numerous movies and TV series. In 2023, he played the character of Liu Guanghui in the TV series "Strike Gold." Along with his successful career, he is currently in a happy relationship with his girlfriend, Rachel Wan.
Goh entered the world of acting with no prior experience and debuted in the Singaporean TV series "Fighting Spiders" at the age of 15. In 2012, he played the lead role of He Jianhao in the film drama "Imperfect" alongside Kimberly Chia, which earned him the title of Breakout Star of the Year at the Elle Awards. With his talent and dedication, he has become one of the most popular actors in Singapore and continues to impress audiences with his performances.
Where is Edwin Goh from?
Born on July 25th, 1994, Edwin Goh is 28 years old as of 2022. Edwin is from  Singapore. Being of Singaporean-Asian ethnicity, Goh holds Singaporean nationality. His zodiac sign is Leo, which is based on his birthdate. However, he has kept details about his family private and has not revealed any information about his parents or siblings to the media. 
For his education, Goh attended Holy Innocents' High School and LASALLE College of the Arts. 
Edwin Goh's Acting Career
Edwin Goh has been nominated for several awards for his talent and contributions to the entertainment industry. His first nomination was for the Top 10 Most Popular Male Artistes & Most Popular Regional Artiste Award, followed by a nomination for Best Newcomer in 2013. In 2016, Goh was nominated for Best Supporting Actor at Star Awards, and he gained another nomination for Top 10 Most Popular Male Artistes in 2021. Additionally, he was nominated for Favourite Male Character in one of his roles.
Goh's career in the entertainment industry began at the young age of 15 when he made his acting debut in "Fighting Spiders" in 2009, a drama produced by MediaCorp Channel 5. However, he gained widespread recognition for his portrayal of a rebellious teenage son in the crime drama "On the Fringe" in 2011, opposite veteran actor Li Nanxing.
After taking a break to complete his National Service for the Singapore Armed Forces in 2015, Goh made a successful return to acting in 2018, starring in several TV dramas, including "A Million Dollar Dream" and "Fifty & Fabulous". He also acted in a toggle original series "Close Your Eyes". In subsequent years, he continued to impress audiences with his performances in "Old is Gold", "The Good Fight", and "My Guardians Angels", among others. 
In 2022, Goh acted in two roles in "Home Again", portraying Ye Kangle and "Ye Jiankang", which is currently airing. In 2023, he starred as Liu Guanghui in the TV series "Strike Gold". Likewise, his recent appearance in the telemovie "My Star Bride – Hi, Mai Phương Thả" in 2022 where he starred as Zhong Shimin. 
Edwin Goh Awards and Achievements
Won Ch8 Facebook Poll in 2011
Won Elle Awards 12 in 2012
Who is Edwin Goh's girlfriend?
Mediacorp actor Edwin Goh has been in a romantic relationship with Rachel Wan, who is also a Mediacorp artist. The couple made their relationship public on Instagram on March 27, 2023. Goh wrote a heartfelt message for his girlfriend, expressing his love and admiration for her. He praised her for understanding him and bringing light to his life, and for being a source of inspiration and support. Wan also shared her feelings for Goh on Instagram, quoting lyrics from a popular song and expressing her joy at having found someone who knows her so well. Both posts received congratulatory messages from their colleagues in the entertainment industry.
It is worth noting that Goh and Wan played each other's love interests in the recent Mediacorp series Strike Gold. They are both enjoying their relationship and seem to be happy together. Goh's sexual orientation is straight, and he has not been linked to any other romantic partners in the media.
How much is Edwin Goh's net worth?
Edwin Goh has achieved a significant level of success in his career as an actor, and this is reflected in his estimated net worth of between $1 million – $5 million as of 2023. His primary source of income comes from the entertainment industry, where he has appeared in numerous movies and TV series. Goh's impressive salary is in the thousands of dollars range, which has allowed him to live a comfortable and fulfilling lifestyle.
Despite his financial success, Goh remains humble and focused on his craft, constantly striving to improve his skills and take on challenging roles. He is known for his hard work and dedication to his profession, which has earned him a loyal fanbase and critical acclaim. Overall, Goh's success is a testament to his talent and commitment to the entertainment industry, and he continues to inspire others with his achievements.
How tall is Edwin Goh? 
Edwin Goh is not only talented but also has an attractive physical appearance. He stands at a height of 5 feet 8 inches (1.73 m), with a well-proportioned and healthy body. His charming smile and glowing face add to his overall appeal and charisma.
His good looks have undoubtedly contributed to his popularity, along with his acting skills. He has a large following on social media platforms, where fans often comment on his good looks and style.