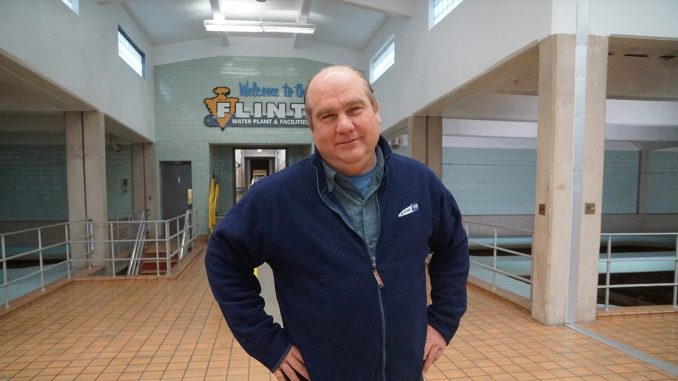 Richard Trethewey first rose to fame in 1979, by appearing alongside his father Ron and uncle John in the world-famous home improvement TV series entitled "This Old House," and then in its spin-offs "Inside This Old House" and "Ask This Old House." In early 2023, he's the very face of the franchise, having partaken in as many as 960 episodes to date, alongside the second longest-recurring crew member Norm Abram, with 945 episodes.
The media brand "This Old House" provides home improvement content through a variety of channels such as television shows, a magazine, and a website. The company is based in Stamford, Connecticut, and the TV series is shown on Public Broadcasting Service (PBS) in the US, documenting the progress of remodeling projects undertaken by homeowners over a series of weekly episodes, in which Trethewey and the rest of the crew are instrumental.
#FlashbackFriday to the first season of This Old House, circa 1979 in Dorchester, MA! Richard Trethewey has been with us…

Posted by This Old House on Friday, March 26, 2021
"This Old House" was originally created by the Boston-based PBS station WGBH-TV, and produced by them from its inception in 1979 until 2001. Time Inc. then acquired the television assets, and formed a new entity called "This Old House Ventures". WGBH continued to distribute episodes to PBS until 2019, but from the first episode of Season 41, the responsibility of distribution was passed to WETA-TV. Warner Bros. Domestic Television is in charge of distributing the series to commercial TV stations through broadcast syndication.
"This Old House" magazine was launched in 1995 by Time Inc., and is centered on offering helpful tips and advice for home improvement, renovation and decoration, which helped the franchise expand onto another medium, and subsequently attract a greater audience.
In 2016, Time Inc. sold the franchise to an executive named Eric Thorkilsen and private equity firm called TZP Growth Partners, but retained a unique partnership contract with its former owner. "This Old House Ventures" was ultimately acquired by Roku – a popular streaming service – on 19 March 2021.
"This Old House Ventures" has gained a reputation as a reliable and informative resource for homeowners looking to enhance their homes, and owing to its comprehensive coverage of home improvement topics and advice from experts, the brand has now been providing quality content to homeowners for over four decades.
The television series is particularly popular due to its engaging format, which documents the entirety of the remodeling process, with educated opinions of home improvement veterans such as Trethewey. This meter provides viewers with inspiration and ideas for their own home projects, as well as knowledge crucial to undertaking one's own home improvement projects. Additionally, the magazine offers a more in-depth look at the topics covered in the show, with detailed how-to guides and expert analysis.
"This Old House" pioneered the home improvement genre, with a staggering 20 Emmy awards under its belt. It has helped build an unmatched reputation in its field over more than four decades as a trusted and respected brand that provides high-quality content to homeowners through various media.
With its long history and reputation for excellence, it's no surprise that the company has been able to maintain its popularity over the years, and that it continues to be a go-to resource for homeowners looking get that extra bang for their buck when giving their residence a makeover. Richard, of course, is the man most people think of when the franchise is brought up.
The makings of a legend
Growing up with a versatile handyman to look up to, Richard pretty much had his future cut out for him from the get-go – all he had to do was reach out and grab it. Naturally, he took great interest in carpentry and other types of handiwork that made up his father's day-to-day obligations, learning the ropes of home improvement before his peers even understood what those words meant.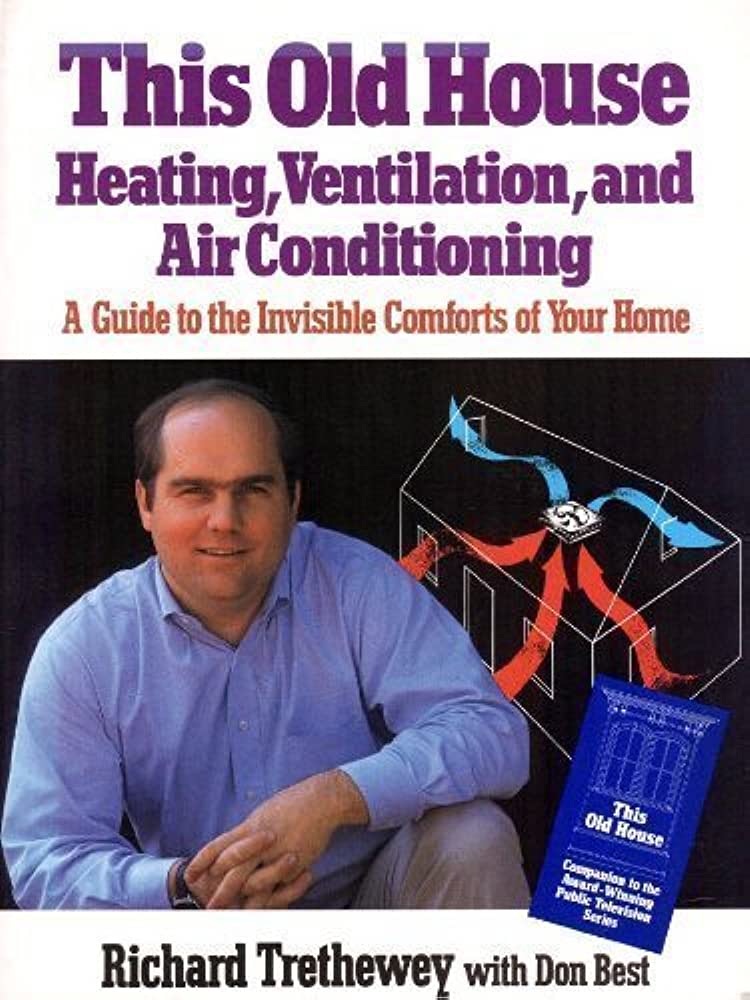 Richard Trethewey was born in 1956, in Dedham, Massachusetts USA, and at a suitable age, joined his father and uncle's plumbing company Trethewey Brothers. He eventually became registered as a master plumber in his state, following a string of successes over the years in his father's employ.
The brothers were eventually invited to lend their expertise to the production of "This Old House" – at the time just a peculiar young TV series that held some promise. As the show skyrocketed towards international fame, Richard appeared to have found his true calling, choosing to remain with the crew and build his career on television instead.
Richard was interviewed about the extensive history of his family in the plumbing business, and fans were elated to learn just how embedded this profession is in his bloodline. Talking about the company, he revealed that he's a fourth-generation plumber, explaining how 'it was started in 1902 by my great grandfather and his brother, hence Trethewey Brothers.'
The great grandson wasn't going to fall far from the tree either, which was evident from a very early age. He revealed that 'back in the third grade, when the teacher asked us to draw what we wanted to be when we grew up, I drew myself as a plumber.'
Remarking at how the drawing depicts him with an unrealistic height, he said 'clearly, I thought I was gonna be much taller.' His father fully supported this career choice, allowing young Richard to accompany him to work and learn the craft early on. Specifically, Richard explained 'every summer, from when I was like 11, maybe 12, I would go with my dad to work, and sweep or cut pipe, this was always part of my life.'
As for the TV series that cemented his name in the industry, he said that it 'came about so serendipitously. We had the established plumbing and heating company in Boston, and we got a phone call from Public Television Boston.'
The woman on the phone asked for Trethewey Brothers to partake in their brand-new TV show, but with the caveat that 'we have no money, we're Public Television, so you'd have to work for nothing.' This didn't seem to bother Trethewey Sr., however, with Richard saying that 'my dad got on line and goes 'You know what, it sounds great. Yeah. We'd love to.' He hangs up and I say 'Why'd you say yes to that?''
His father's reasoning was that, because they were having a good year, it's not like the business would go down the drain if they tried out something new. The only issue with the plan was that Ron couldn't help feeling uncomfortable in front of the camera, so the thought of being filmed every day gave him anxiety that rendered his nights sleepless.
It was soon decided that Richard should be the face of the company instead, which turned out to fit him like a glove. 'There's something really magic about looking at a building, figuring out what to put in there, fighting it into the building, getting it to go in there perfectly,' he said, explaining what it's really all about for him.
The main pleasure for Richard is that 'you know that these people will be comfortable in every season, night and day, 24/7, 365, because you did the right thing for that building, so that juices me.' His sons Evan and Ross also followed these footsteps, which he mentioned as well, saying 'and I think that's what triggered both of my boys to get into the game, because it's an industry where there's always gonna be new stuff coming.'
A little business, mostly pleasure
He also gave away a public secret, which apparently not many fans were aware of, as his name is generally only associated with home renovation. He said 'I don't know if people know that I'm also a long-distance sailor. I've sailed a race to Bermuda, which is 600 miles (965 kilometers) straight out to sea, about six or eight times.'
Understandably, Richard enjoys sailing because it has a similar concept to what he does for a living, which he explained as an 'unbelievable engineering challenge, which I love. You gotta make sure every system keeps working. It sort of changes my view. It raises my horizon a little bit.'
Finally, what this plumbing legend enjoys more than anything is spending time with his extensive family. He said 'For me, the next joy in my life is grandchildren. 'Cause it connects me right back to my father, you know, it keeps that line going, so it's really fun to see the next generation. It's pretty cool.'
It has to stop raining someday.#CaptainPeachFuzz #Sailing pic.twitter.com/Hvj6ZJSuMo

— Richard Trethewey (@thisoldplumber) May 21, 2019
Aside from that, Richard has a rather active Twitter account, on which he posts all kinds of helpful advice, and even uses the platform to promote various non-profit undertakings that strive to improve the living standards of those less fortunate.
For example, he retweeted a post from the "This Old House" official Twitter page, which promotes the rehousing of former US soldiers who find themselves in financial trouble. Called Homes For Our Troops, and it operates all over the country, being one of the most successful veteran aid programs active today.
The post read 'To our Veterans, we thank you for your service and for your sacrifice. But words are never enough. Homes For Our Troops rebuilds the lives of injured vets. On this #VeteransDay, learn more: http://hfotusa.org'
Richard also takes the time to show gratitude towards those he spends time working with, and often retweets praise for his coworkers. One such post reads 'Simply, the best. Always bringing great attitude with aptitude….', which is a retweet of Kevin O'Connor's post about Charlie Silva – one of their beloved colleagues.
Kevin stated 'As we wrap another #TOH project let's take a moment to recognize this guy – @charliesilvatoh. He has done so much more than just keep this project going. He has kept another handful of projects going and most importantly he's keeping the Silva Bros. legacy alive. Thanks Charlie.'
Some of the most popular articles related to home improvement on the entire web are either directly inspired by Richard, or they contain his advice verbatim. Such is the case with this BuzzFeed article entitled "19 Helpful Tips And Tricks From The Experts At "This Old House" That Will Blow Your Mind," in which Trethewey is mentioned as one of 'TOH legends.'
Richard's most recent year in show business
On 26 April 2022, it was revealed by Roku that the series would be receiving its to-date most prestigious prize – the Lifetime Achievement Award by the National Academy of Television Arts & Sciences. Up until that point, it had accumulated 117 Emmy award nominations, of which they'd won 20. Richard Trethewey is one of the few honorary cast and crew members who got to receive this truly rare honor, including his sons.
The Tretheweys of 2023 take their success to even higher levels than those before, with RST Thermal operating at full force. This company was formed by Richard himself after he left Trethewey Brothers in 1990, and the seat of president has since been passed to his son Evan, while the legend himself is the vice president.
Today they operate in the New England area, around Maine, New Hampshire, Connecticut, Eastern Massachusetts and Rhode Island, providing technical and sales support to various manufacturers of heating and cooling products.
Richard himself remains fully committed to "This Old House," even after almost a full 45 years. The show's audience has literally never stopped growing, and in 2023 Richard's fanbase rivals that of some of the biggest names in the entertainment industry.