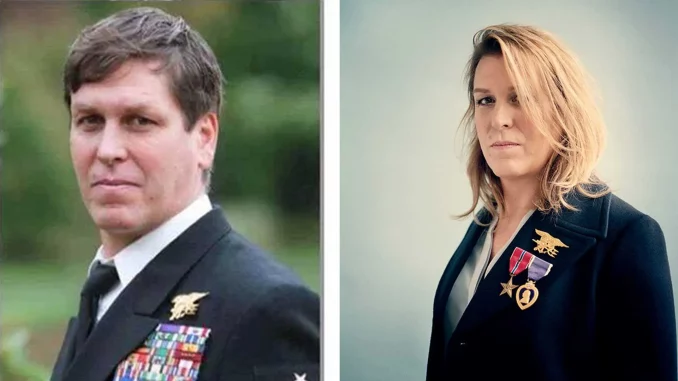 The former US Navy SEAL Christopher Beck – aka – Kristin Beck, caught the public's attention in 2013 when he came out as a transgender woman, and again in 2022 when he reversed his transgender identification.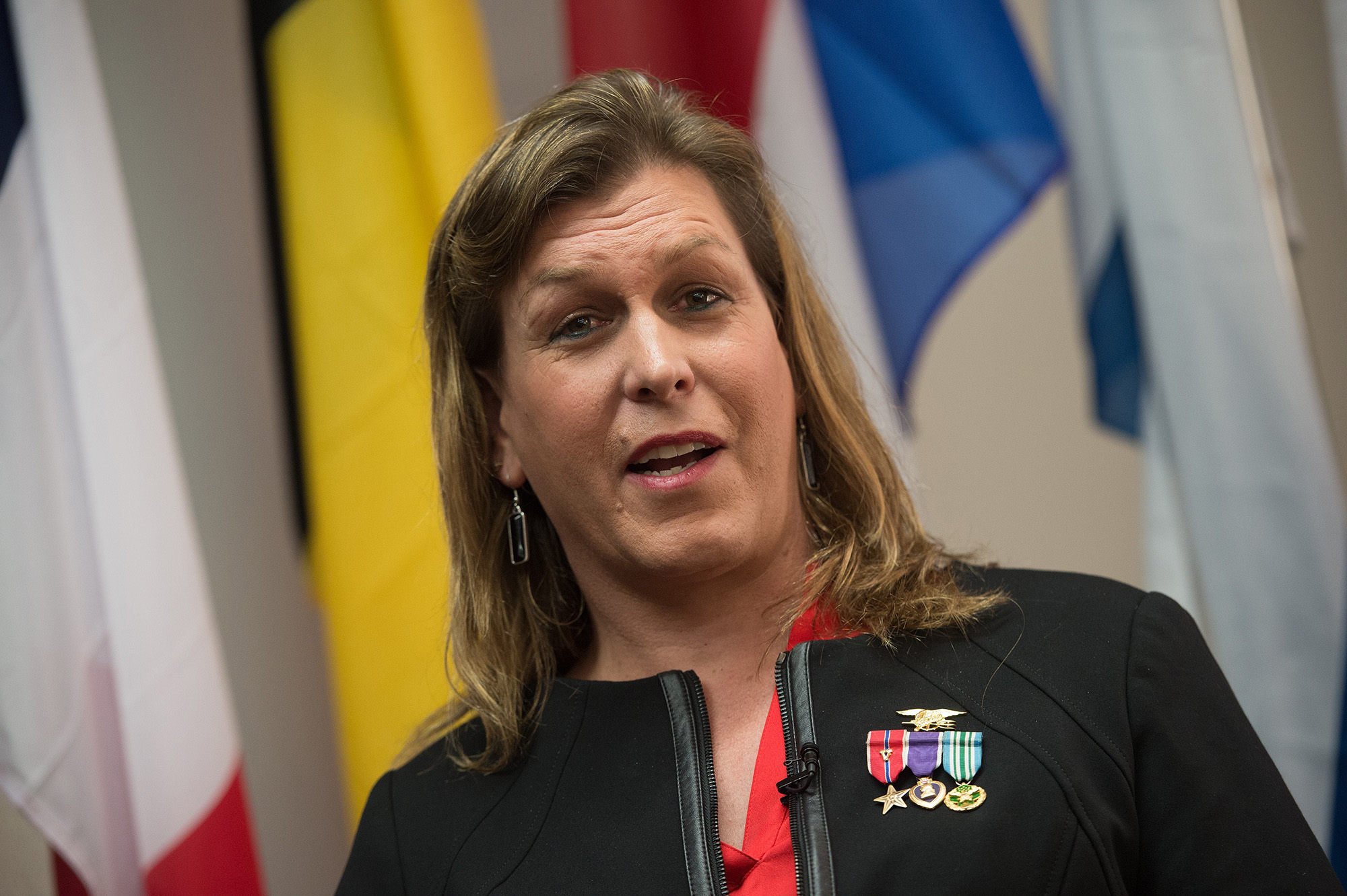 Age, Early Life, and Education Background
Kristin was born Christopher Todd Beck under the Cancer zodiac sign on 21 June 1966, in Long Island, New York, which makes him 57 years old as of 2023. When he was a child, Beck was drawn to girlish toys and clothes despite his parents encouraging him to adopt boyish roles – during an interview, he recalled that he first tried wearing girl's clothes when he was in kindergarten – his father once caught him wearing his sister's ballerina outfits, and was very mad at him.
Beck's family relocated to Memphis, Tennessee when he was in sixth grade. During his childhood days, Kristin played football and spent most of his spare time watching military movies. Many of his relatives served in the US military – his uncle and grandfather were in the Navy during World War II – which encouraged him to join the army.
Beck attended a Christian high school in the early '80s. Thereafter, he joined the Virginia Military Institute, from where he graduated with a degree in electrical engineering in 1988.
Hobbies and Interests
Beck is a motorcycle fanatic – he revealed during an interview that he was so skilled at riding bikes that he was appointed the president of a motorcycle club chapter when he was in the military.
The New York native has tried his hand at politics. In late 2015, CNN announced that Kristin was running for Congress for Maryland's 5th congressional district – he lost to Steny Hamilton Hoyer in April 2016.
Military Career
Beck served as a US Navy SEAL for two decades before his gender transition – he took part in at least 13 military deployments, which comprised seven in combat. In 1991, he received Basic Underwater Demolition/ SEAL (best known as BUD/S) training and went on to serve in SEAL Team One. He later completed SEAL Tactical Training, which saw him receive Navy Enlisted Classification 5326 as a SEAL Combatant Swimmer, entitled to wear the SEAL Trident (Special Warfare) Insignia. Beck always dreamt of serving with the toughest SEAL unit, and his dream came true when he was selected to join the special counter-terrorism squad, the US Naval Special Warfare Development Group, known as DEVGRU or SEAL Team Six.
Beck was a Senior Chief Special Warfare Operator when he retired from the Navy in 2011. Beck received numerous awards and decorations during his service in the U.S. Navy. They include an Army Achievement Medal, National Defense Service Medal, and Global War on Terrorism Service Medal, among others. He was also a recipient of the Purple Heart and Bronze Star.
He began dressing as a woman two years later, and had hormonal therapy while he prepared for gender-affirming surgery (sex reassignment surgery). He revealed during a June 2013 Interview with the American broadcaster Anderson Cooper, that he never came out as transgender during his military career, and that none of his colleagues knew the 'real him.' Shortly after coming out, he posted his picture as a woman on LinkedIn, which received mixed reactions from his friends and former military colleagues – he revealed that the transition was rough and that some of his former colleagues told him, 'You skipped over gay and went straight to trans!… We needed someone to kind of warm us up to this, we need a gay SEAL before we have a trans SEAL.'
Chris Beck otherwise known as Kristin. First Navy SEAL to get a sex change. Funny thing is he can still kick your ass pic.twitter.com/HZ1BwcpTWl

— Navy SEAL FrogMen (@NavySEALfrogmen) July 20, 2015
Book, Documentary, and Media Appearances
In 2013, Beck and the Georgetown University School of Medicine's psychologist, Anne Speckhard, wrote the book "Warrior Princess: A U.S. Navy Seal's Journey to Coming Out Transgender." Beck had first met Speckhard, who was researching the resilience of Navy SEALs, at a counter-terrorism conference. After Kristin agreed to talk about coping mechanisms, they did a follow-up meeting in which Anne agreed to help him write his life story. Shortly after their book was published, The Atlantic magazine commented that it could 'lay the groundwork for even greater inclusion in the armed forces.' OurServe Magazine praised the novel, describing it as one of the most important and smartest books of the year.
On 7 March 2014, Cable News Network (CNN) released the documentary film "Lady Valor: The Kristin Beck Story." It was directed by Mark Herzog and Sandrine Orabona and was a critical success. Beck later appeared in the acclaimed talk "Dr. Phil Show" in 2015, and made an appearance in the podcast "The Joe Rogan Experience" in June 2022.
Detransition
In December 2022, the ex-Navy SEAL announced that he was reversing his transgender transition, saying that he'd lived in hell for the last decade, and that he hadn't taken hormones for the past seven years. He made media appearances advising young people under 25 years not to transition, explaining that many things went wrong in his body and life after his transition, and accusing the healthcare system of being a fraudulent 'billion dollar industry between psychologists, between surgeries, between hormones, between chemicals, between follow-up treatments.'
Social Media Presence
Beck is active on Instagram (@valor4us) with over 45,000 followers. He joined Twitter in March 2013, and is currently followed by around 20,000 fans under the handle @valor4us. Beck is also active on Facebook with 17,000 fans.
Personal Life
Shortly after he joined the Navy SEALs, Beck tied the knot with Shelly. The couple welcomed two boys, whose names remain unknown to the public. It is reported that he was very preoccupied with his career in the military, and would rarely go home. Later he suffered from Post Traumatic Stress Disorder (PTSD) and was mostly angry and temperamental. His condition resulted in the dissolution of their marriage.
Beck first met Heather Scott during a Pentagon social event. They fell in love instantly, began dating, and eventually became engaged.
Height, Weight, and Physical Appearance
Beck is of Caucasian ethnicity, and has dark brown hair and a pair of brown eyes. He stands 5ft 6ins (1.68m) tall, but hasn't revealed his weight. He has inked several tattoos onto his body – previously, Beck had a biker-gang tattoo, but he covered it with a ladybug shortly after he stopped serving in the military.
Net Worth
Beck earned an annual salary of at least $150,000 during his tenure in the U.S. Navy, and is worth around $1 million, as of 2023.