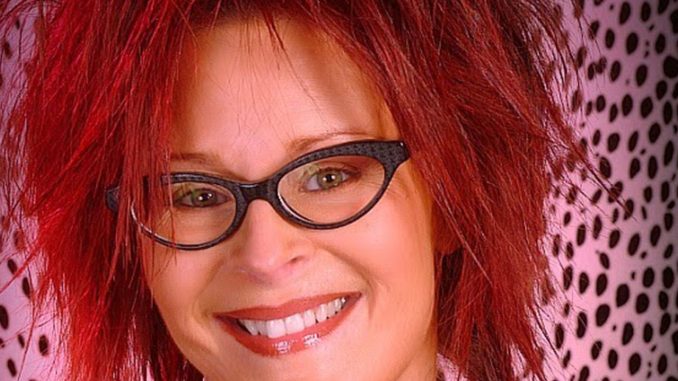 Who is Lauren Wood?
A singer-songwriter and voice-over artist, Lauren Wood, is perhaps still known best for her single "Fallen" featured in the Oscar-nominated (Best Actress in a Leading Role) movie "Pretty Woman", starring Julia Roberts and Richard Gere. The single "Fallen" is referred to as one of the most beautiful love songs, and the soundtrack from the mentioned movie has sold over 20 million copies worldwide bringing Lauren Wood international fame.
To learn more about her journey from shy teenage girl to world-renowned and awarded artist, keep on scrolling.
If you had the opportunity to co-write a song with Lauren, what would the name be and what would it be about? Comment below! 👇

Posted by Lauren Wood on Thursday, May 21, 2020
Early life, family, and education
Born Ilene Rappaport also known as Chunky, the singer has never revealed her birthdate. It is known that she hails from Pittsburgh, Pennsylvania USA, thus she holds American nationality, and Lauren comes from a family of Caucasian descent.
Being secretive when it comes to her personal matters, Lauren hasn't shared the names of her parents or their occupations, however, in her interview for Rivetin Griffs, she said that both of her parents were very supportive of her music career. She added that she was raised with a really good and fun-loving attitude, although she was shy while she was a teenager.
Lauren said that her parent's support helped her to overcome shyness and she recalls that her mother used to tell her that she can do anything.
When it comes to Lauren's educational background, she attended a local high school. It's believed that upon matriculating she enrolled in college, although Lauren hasn't confirmed this assumption.
From shy teenager to Grammy-nominated artist
Lauren launched her music career forming the band called Rebecca and the Sunnybrook Farmers, back in the middle '60s. In 1972, Lauren sang the backup vocals on the album "The Grand Wazoo" by Frank Zappa.
In the following year, she formed another band, called Chunky, Novi & Ernie, with her cousin, Novi Novog, a viola player, and Ernie Emerita, a bassist. The trio released their debut album in 1973, and the second was released in 1977.
Two years later, Lauren released her debut self-titled album for Warner Bros. Records, which although a solo album, in the lower right corner there were words 'featuring Novi and Ernie'. Some of the guests who were heard on Lauren's album were Michael McDonald, Patrick Simmons, Steve Lukather, and many others.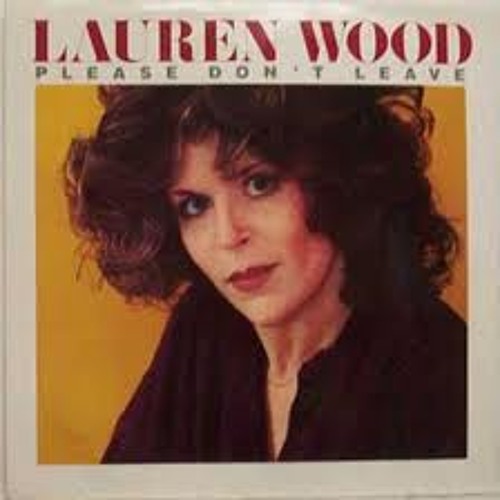 Lauren also wrote for artists such as Larry Coryell, Cher, Warren Hill, and Nicolette Larson, among many other popular singers. In 1981, Lauren released her second album "Cat Trick", and soon after, she vanished from the music scene.
She spent time writing songs and performing for television and movie soundtracks. Worth mentioning is her single "Wounded in Love", featured in the 1986 comedy "Police Academy 3: Back in Training".
The aforementioned mega-hit song "Fallen" was, without a doubt, the most crucial single for her music career. Lauren received multiple prizes and praises for the song, which is perhaps one of the most intriguing love ballads.
Another notable single was Lauren's duet with Michael McDonald, and the song "Please Don't Leave" was number five hit on Billboard's Adult Contemporary chart.
In the late '90s, Lauren founded her record label, Bad Art Records, and in 1999, she released her third album, which was also self-titled. Her fourth album, entitled "Love, Death & Customer Service" was released in 2006.
In 2020, Warner Bros. Records re-released and remastered Lauren's albums, "Lauren Wood" and "Cat Trick".
Acting career and voice-over credits
Lauren made her acting debut in an episode of the series "Throb" in 1986. Three years later, she was heard as a Singer in "Little Nemo: Adventures in Slumberland". In 2002, Lauren voiced the characters of Elf and Fidgety Kid in two episodes of the animated series "Rugrats". She was next heard in "Rugrats Pre-School Daze" and "All Grown Up!" in 2005, and in 2007, she was seen as Carly in an episode of the series "The Chase".
"It's a dangerous path I bounce… but I bounce it alone. Because the Hundred Acre Wood needs a hero, Pooh Bear! And I'm the only one." –Tigger, Winnie the Pooh pic.twitter.com/iPG1vCIPDo

— Disney (@Disney) November 8, 2019
Lauren sang the theme song for the series "Just Shoot Me!", and was heard on many national commercials for brands such as Nintendo, Nike, and Budweiser. As a background vocal, Lauren was heard in commercials for Cadillac, Oldsmobile, and 7 Up.
When it comes to movies, Lauren recorded voice-over for animations such as "The Little Mermaid II: Return to the Sea", "Jackie Chan Adventures", and "The Tigger Movie". For the last one, she sang five songs, including the hit "Someone Like Me Lullabee".
Lauren was also heard singing in the jukebox musical comedy "Mamma Mia!", starring Meryl Streep, Pierce Brosnan, Amanda Seyfried, and Stellan Skarsgård. She sang "Dancing Queen", "SOS", "Take a Chance on Me", and "Super Trouper".
The album was nominated for the Grammy Award- Best Compilation Soundtrack Album for Motion Picture, Television or Other Visual Media.
Love life and relationships
As mentioned, Lauren is quite secretive when it comes to her private life, and she hasn't spoken about her relationships. She has been the subject of numerous rumors about her love life and even her sexual orientation was questioned, however, she remained tight-lipped about these assumptions.
Some rumors were saying that she was in a relationship with Michael McDonald since the two were often seen together performing all around the US and worldwide. The rumors stopped in 1983 when Michael married Amy Holland, also a singer.
There have been rumors saying that Lauren was in a relationship with the late singer Allee Willis, and the two collaborated on the songs "In The Dark" and "Ain't Got Nothing For Me". In one of her interviews, Lauren said that Allee was her girlfriend for four years, however, it isn't clear if this was just a close friendship or something more.
As of April 2023, it seems that Lauren is single, she hasn't been married or engaged and doesn't have children.
How rich is Lauren Wood?
Lauren has made a fortune as a multi-talented artist and the owner of the international hit. She earns as the record label owner. Also, she must have earned a higher amount of money shooting commercials for various popular brands. According to sources, as of April 2023, Lauren's net worth has been estimated at over $9 million.