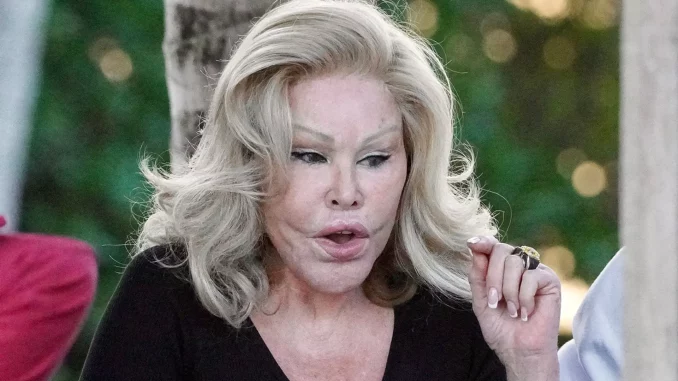 Who is Jocelyn Wildenstein?
Swiss socialite Jocelyn Wildenstein was born as Jocelyne Perisset in Lausanne, Switzerland, on 5 August 1940, making Leo her zodiac sign. She's perhaps only known for her 'catlike appearance', caused by numerous cosmetic surgeries which she's undergone; Jocelyn's also known for being a former wife of the late American billionaire businessman Alec Nathan Wildenstein.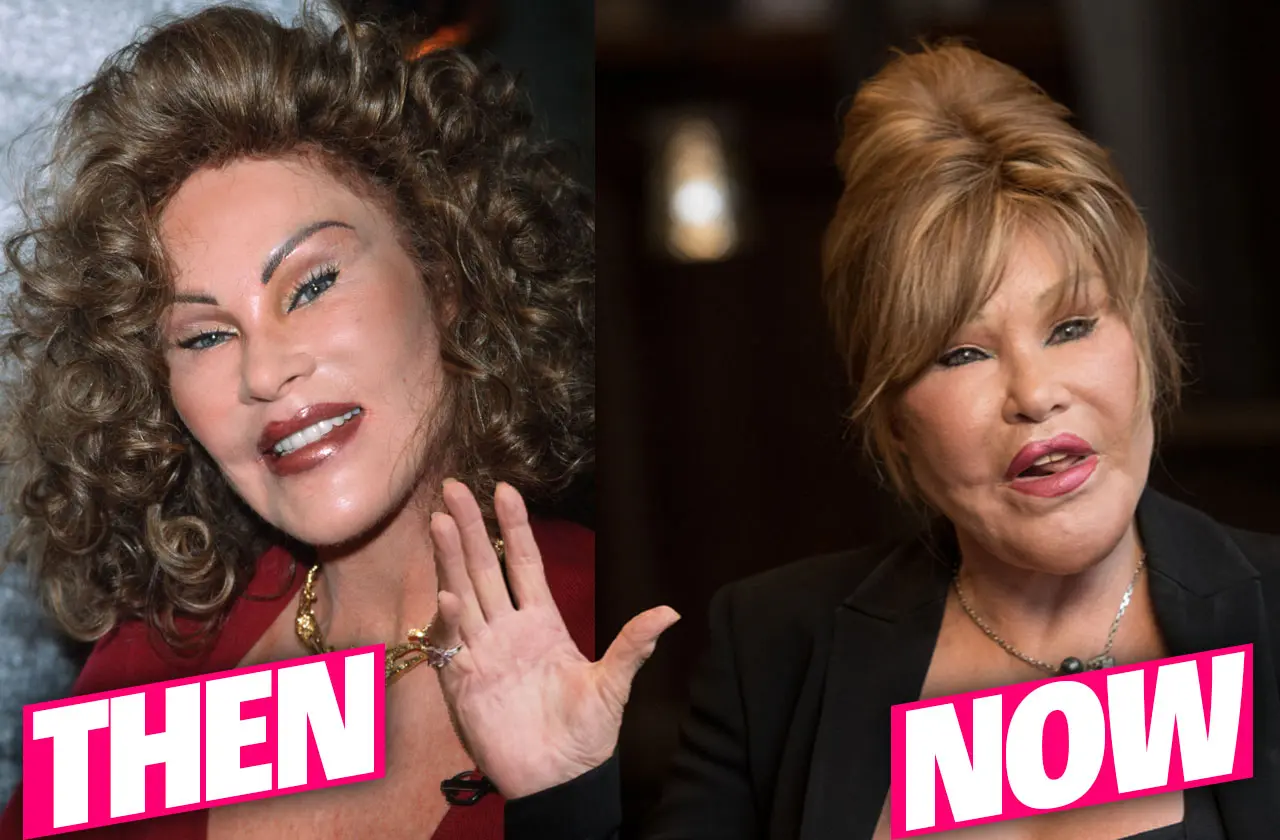 Education and early life
Jocelyn was raised in Lausanne by her father Armand Perisset who was employed at a sporting goods store, and mother whose name hasn't been revealed; Armand died from pneumonia in Kenya in 1997. Because Jocelyn hasn't spoken of having siblings, most of her fans believe that she's an only child.
The details regarding Jocelyn's early life have been kept away from media, but it's known that she studied at a local high school in Lausanne, and was mostly into dancing and playing sports during her time there; Jocelyn was a member of the school's cheerleading team, and also took creative writing lessons.
She matriculated in 1958, and then didn't enroll at college, wanting to pursue a career straight away.
Love life and relationships
Jocelyn was 17 when she began dating Swiss film producer Cyril Piguet, perhaps known best for producing the 1964 movie "Un Commerce Tranquille".
Not long after she and Cyril broke up, Jocelyn began dating Italian-French moviemaker Sergio Gobbi, and the two lived together in Paris, France; she was interested in numerous activities during her time there, and became a licensed pilot.
She was working as a model when Saudi businessman and arms dealer Adnan Khashoggi introduced her to Alec Wildenstein; some people believed that Jocelyn was a prostitute prior to meeting Alec, but no evidence was ever provided to support these claims, while Jocelyn denied the rumors. She and Alec married on 30 April 1978, after having been together for around a year, and Jocelyn gave birth to their children Alec Jr. and Diane Wildenstein.
'Catwoman' Jocelyn Wildenstein, 76, arrested after clawing boyfriend https://t.co/A59g2cnJAF pic.twitter.com/u9TsrEhrKR

— Daily Mail Celebrity (@DailyMailCeleb) December 7, 2016
Jocelyn and Alec's marriage didn't end well; she caught Alec sleeping with a 19-year-old Russian model in their home's bedroom, and Alec then threatened Jocelyn with a gun. He spent the night in jail, while the case's judge Marilyn Diamond received death threats through mail. Jocelyn's lawyer was Ed Rollins, while Kenneth Godt and Bernard Clair both offered legal counsel. The divorce was finalized in 1999, and Jocelyn wasn't allowed to spend the alimony payments for cosmetic surgery. Alec died on 18 February 2008, aged 67.
From 2003 through 2016, she was in a relationship with French fashion designer Lloyd David Klein; the relationship was highly publicized because of its domestic incidents.
Jocelyn's unattached as of April 2023, was once married to Alec Wildenstein, and they have two children together.
Cosmetic surgery and bankruptcy
Jocelyn's undergone numerous cosmetic surgical procedures, even though she claims that she hasn't, and that her looks have been affected by her Swiss heritage; she has, however, admitted that it cost over $1 million to try and make her eyes look more 'catlike'.
Her catlike appearance has caused media outlets to refer to her as 'The Bride of Wildenstein', 'The Lion Queen' and 'Catwoman'; Alec commented on Jocelyn's appearance following their divorce, claiming that she believed she was able to 'fix her face as if it were a piece of furniture', and that he wasn't able to convince her otherwise.
Jocelyn's always enjoyed leading a lavish lifestyle; while she was still married to Alec, it was reported that her telephone bill was around $60,000 a year, while she spent more than half a million dollars on wine and food per year.
Cat Woman Plastic SurgeryJocelyn Wildenstein is the woman who has spent thousands of dollars in Plastic Surgery…

Posted by Plastic Surgery on Sunday, December 30, 2012
She received $2.5 billion as divorce settlement, while Alec was to pay her $100 million a year for 13 years; Jocelyn still somehow managed to spend most of her money, and filed for bankruptcy in 2018.
Most popular YouTube videos
Jocelyn's highly popular on the internet, especially on the video sharing service YouTube, as many people have posted numerous videos about Jocelyn onto their channels. Most of these aim to show Jocelyn's appearance before and after surgery, while others cover her love life; we're going to mention three of the most viewed videos amongst these, as they're contributed to Jocelyn's 'popularity' on the internet.
Her #1 video "Plastic Surgery Disaster (Jocelyn Wildenstein)" was uploaded by Raphael Apuan on 6 May 2009, and has since been watched over eight million times; it's a compilation of pictures which show Jocelyn's face after all her surgery.
The second most popular video "15 Celebrity Plastic Surgery Disasters" was uploaded by FList on 26 March 2021, and has since been watched close to 4.5 million times; some of the other people featured in the video include American actress and model Shauna Sand, British singer Pete Burns and American actress Joan Van Ark.
Jocelyn's #3 video "Top 10 Celebrities Who Destroyed Their Bodies For Fame" was uploaded by Top 10 Beyond The Screen on 11 June 2019, and has since been watched over two million times; it's another list of people who've destroyed their bodies through surgery.
Interesting facts and hobbies
Jocelyn gave an interview to "The New York Times" magazine sometime in the 2010s, stating that she's never been interested in having a 'traditional career', and that her talents lay elsewhere; she also stated that she would've succeeded as an interior designer.
Alec's father was against his marriage with Jocelyn, and didn't attend the ceremony; he then encouraged Alec's former girlfriend, American actress and model Maria Kimberly to win him back.
Jocelyn and Alec had their first cosmetic surgery together, which then turned into an obsession for her.
Alec and Jocelyn owned the ranch Ol Jogi, which numbered close to 400 staff, 55 lakes, two swimming pools, 200 buildings and 400km of road; for their daughter Diane's 17th birthday, Alec spent $3 million to build her a mansion on the ranch.
After her divorce was finalized, some magazines referred to Jocelyn as a 'space alien'.
Height, eyes and wealth
Jocelyn's age is 82. She has blue eyes and brown hair, is 5ft 4ins (1.62m) tall and weighs around 145lbs (65kgs).
Jocelyn's net worth's still been estimated at over $500 million, as of April 2023.