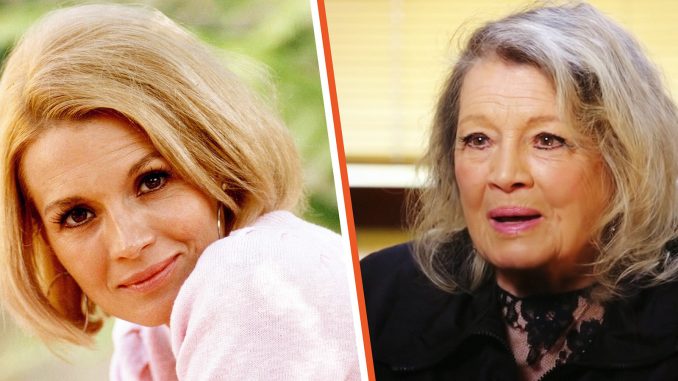 Who is Angie Dickinson?
Retired American actress Angeline 'Angie' Dickinson was born in Kulm, North Dakota USA on 30 September 1931, making Libra her zodiac sign. She appeared in 151 TV series and movies prior to retiring from acting in 2009, and is perhaps still remembered best for playing Feathers in the 1959 western movie "Rio Bravo", directed by Howard Hawks, and which starred John Wayne, Dean Martin and Ricky Nelson. It follows the sheriff of a small town who's arrested the brother of a local criminal, and the film won four of its 10 award nominations.
Screen legend and Hollywood Show alumni, Angie Dickinson turns 89 today!🥳🎂🎉 What film/tv role of hers is your favorite?#happybirthday #angiedickinson #screenlegend #policewoman #hollywoodshow

Posted by The Hollywood Show on Wednesday, September 30, 2020
Education and early life
Angie was raised alongside her three sisters in Kulm, by their father Leo Henry Brown who was a newspaper publisher, and mother Fredericka (nee Hehr) who was a housewife; the family were descendants of Germans from Russia, and Angie was raised Catholic.
When she was 10, the family moved to Burbank, California and she enrolled at Bellarmine-Jefferson High School not long after that; she was only 15 when she matriculated, but waited until she was 18 to enroll at Immaculate Heart College, Los Angeles. Angie eventually transferred to Glendale Community College, from which she graduated with a Bachelor's degree in business in 1954.
Her initial plan was to become an author, but changed her mind after launching her acting career.
Roles in TV series
Angie's debut TV series role was playing Commercial Model in a 1954 episode of the romantic drama "The Colgate Comedy Hour", and the remainder of the decade saw her appear in many series, such as the comedy "The Mickey Rooney Show", the western "Death Valley Days" and the drama "I Led 3 Lives".
In 1965, Angie portrayed Carol Tredman in the popular drama "Dr. Kildare", which starred Richard Chamberlain, Raymond Massey and Lee Kurty, and follows the relationship between a surgeon and his young medical intern; the series aired from 1961 through 1966 and won two of its 16 award nominations. Some of Angie's other roles in the '60s were in an episode or two of the comedy "The Jack Benny Program", the crime adventure comedy "Bob Hope Presents the Chrysler Theatre", and the western "The Virginian".
From 1974 through 1978, she starred as Sergeant Suzanne 'Pepper' Anderson in all the 90 episodes of the crime action "Police Woman", created by Robert L. Collins, and which also starred Earl Holliman and Charles Dierkop. It follows the life of best Los Angeles Police Department officer Pepper Anderson, and the series won two of its 24 award nominations.
In 1982, Angie portrayed the main character Cassie Holland in all the 13 episodes of the drama "Cassie & Co."; her only other TV series role in the '80s was playing Sadie LaSalle in three episodes of the 1985 romantic mini-series "Hollywood Wives".
The year 1993 saw Angie play Josie Ito in all the five episodes of the mystery thriller mini-series "Wild Palms", which Bruce Wagner created, and which starred Robert Loggia, Dana Delany and Jim Belushi. It follows the people employed at a multi-national technology company, and the mini-series was nominated for five awards.
Angie's final three TV series roles were playing Sheila Smith in the 1997 episode "The Witness" of the comedy "George & Leo", voicing Detective in the 2000 episode "Aesop's Fables: A Whodunit Musical" of the animated adventure comedy "Happily Ever After: Fairy Tales for Every Child", and playing Evelyn Worth in the 2004 episode "Catching It Early" of the drama "Judging Amy".
Roles in movies
Angie's debut film role was playing Party Guest in the 1954 romantic musical comedy "Lucky Me", while some of her other roles in the '50s were in the 1955 western "Man with the Gun", the 1956 western "Hidden Guns", and the 1958 crime thriller "Cry Terror!"
The year 1964 saw her play the main character Sheila Farr in the popular crime mystery "The Killers", directed by Don Siegel, and which also starred Lee Marvin and John Cassavetes. It follows two professional hitmen who're trying to learn more about their latest employer, and the movie won two of its three award nominations. Some of Angie's following roles were in the 1965 thriller "The Man Who Brought Paradise", the 1967 western "The Last Challenge", and the 1969 romantic western action "Young Billy Young".
In 1972, she portrayed Jackie Kovacs in the crime action "The Outside Man", written and directed by Jacques Deray, and which starred Jean-Louis Trintignant, Ann-Margret and Roy Scheider; it follows the life of a French hitman who's now become a target himself. The year 1977 saw Angie play Marjorie 'Margie' Delaney in the drama "A Sensitive, Passionate Man", and the following year saw her portray Lindy Garrison in the drama "Overboard".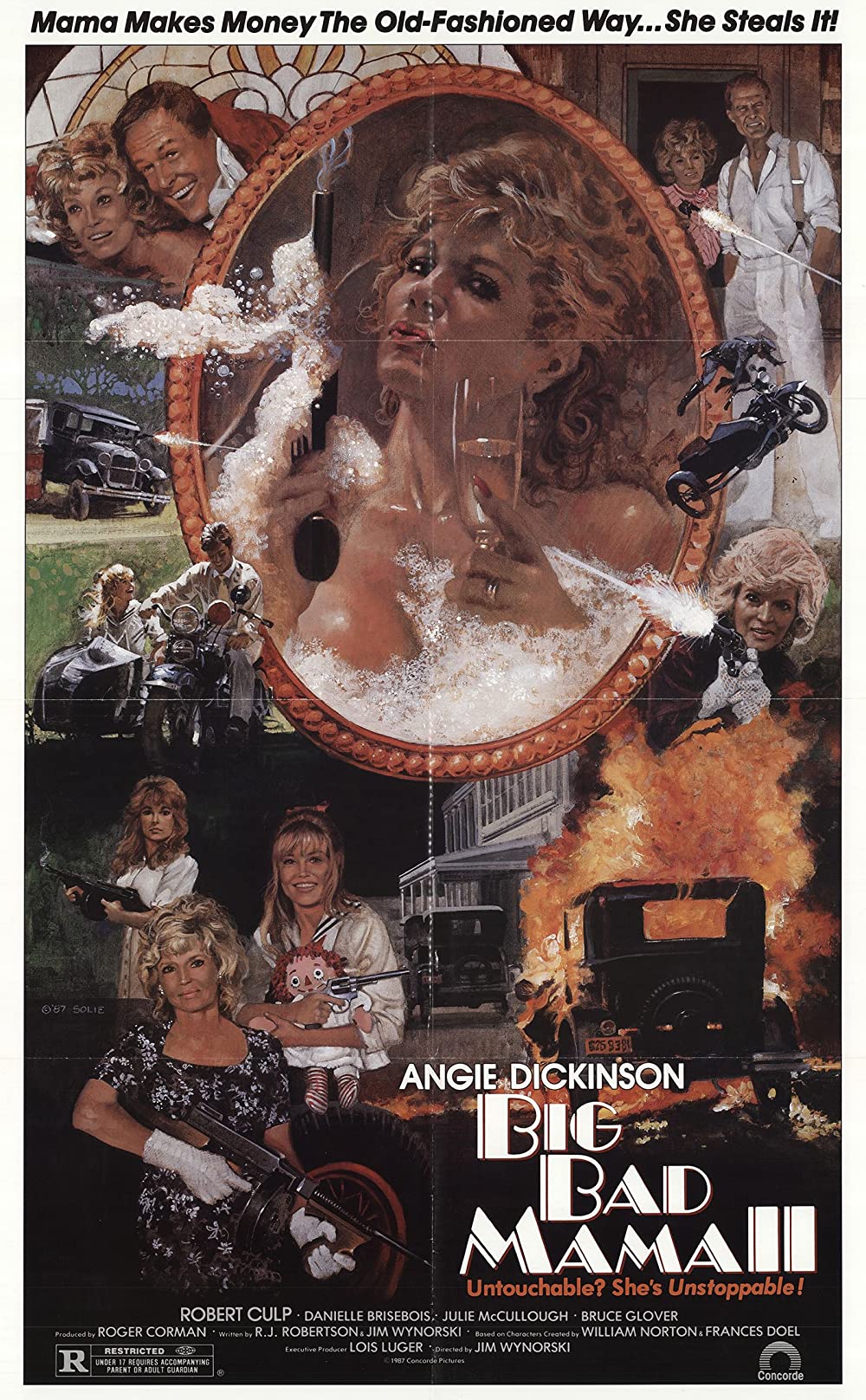 What marked the '80s for her was perhaps playing the lead character Wilma McClatchie in the 1987 crime action comedy "Big Bad Mama II", written and directed by Jim Wynorski, and which also starred Robert Culp and Danielle Brisebois. It follows the lives of a mother and her two daughters who've robbed a bank.
Angie had a couple of movie roles in the '90s, with the most popular among these being the 1992 mystery "Treacherous Crossing", the 1997 comedy "The Don's Analyst", and the 1999 romantic comedy "Sealed with a Kiss".
Her final three movie roles were in the 2001 romantic comedy "Big Bad Love", the 2004 comedy "Elvis Has Left the Building", and the 2009 drama "Mending Fences".
Other credits
Angie wrote the song "For Your Children" for the 2000 historical documentary comedy movie "Uncle Saddam".
She received special thanks for the 1992 documentary film "25 B.C: The Best of 25 Years of Billy Connolly", and for the 2005 documentary movie "Madman Muntz: American Maverick".
Some of Angie's most recent talk-show appearances have been in "Vintage Los Angeles TV", "Sinatra: All or Nothing at All" and "Studio 10".
Awards and nominations
Angie won seven of her 27 award nominations.
Some of her wins include a 1975 Golden Globe for Best TV Actress – Drama, for "Police Woman", a 1981 Saturn Award for Best Actress, for her performance in "Dressed to Kill", and a 1989 Golden Boot.
Angie received her own star on the Hollywood Walk of Fame on 10 September 1987, and was inducted into the Texas Film Hall of Fame in 2012.
Love life and marriages
Angie's been married twice. Her first husband was former professional American Footballer Gene Dickinson; the two exchanged vows in a large ceremony in 1952, but divorced in 1960.
Angie was in an on-and-off relationship with the late American singer and actor Francis Albert 'Frank' Sinatra, and it's believed that she then had an affair with the assassinated US President John Fitzgerald Kennedy, but she's denied the rumors that she had been with Kennedy.
Angie and her second husband, the late American composer and songwriter Burt Freeman Bacharach married in 1965, and she gave birth to their daughter Nikki Bacharach in the following year; Nikki was autistic and committed suicide on 4 January 2007. Angie and Burt divorced in 1981, and he died in 2023.
He called me for a divorce over the phone…He said, 'This will only take a minute…'

Angie Dickinson on ex-husband Burt Bacharach pic.twitter.com/IRiT02u3pX

— DrPopCultureBGSU (@DrPopCultureBG) May 11, 2022
Angie was in a relationship with the late Canadian-American actor Glenn Ford in the '80s, and with American radio and TV host Larry King in the '90s.
She seems to be single as of April 2023, has been married twice, and has a daughter with her second husband Burt Freeman Bacharach.
Interesting facts and hobbies
Angie's a lifelong Democrat.
She had her legs ensured for $1 million during the '70s and '80s.
Angie was invited to play Krystle Carrington in the soap opera "Dynasty", but rejected the role, which eventually went to Linda Evans, the series aired from 1981 through 1989 and was quite popular, winning 25 of its 92 award nominations.
The magazine "Playboy" ranked Angie #42 on their list of '100 Sexiest Stars of the Century'.
Angie's daughter Nikki spent nine years at the psychiatric residential treatment facility Wilson Center.
Her favorite actor is Clint Eastwood, and her favorite movie "The Bridges of Madison County".
American singer-songwriter Tori Amos mentioned Angie in her song "Even Cowgirls Get the Blues".
Height, eyes and wealth
Angie's age is 91. Her hair's blonde and eyes are blue, she's 5ft 5ins (1.65m) tall and weighs around 125lbs (56kgs).
Angie's net worth's been estimated at over $25 million, as of April 2023.