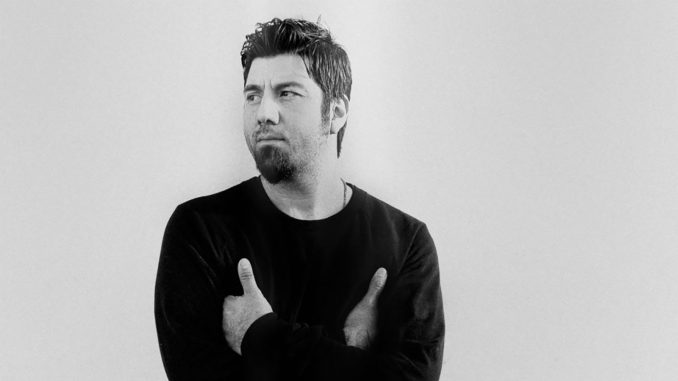 Who is Chino Moreno?
Chino Moreno is an American musician, best known as the lead vocalist, guitarist and co-founder of the alternative metal band Deftones, while he has also been involved in several side-projects, including bands Team Sleep and Crosses.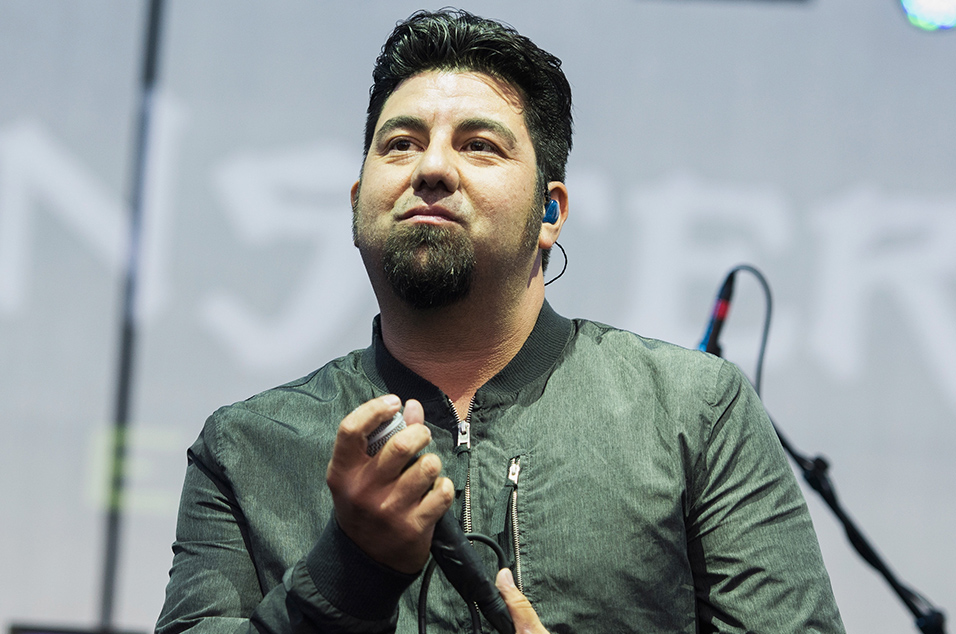 Chino Moreno Wiki: Age, Childhood, and Education
Camilo Wong Moreno was born on 20 June 1973, in Sacramento, California, USA, the second of five children born to a Mexican-Chinese mother and a Mexican father.
Moreno was given the nickname "Chino" – "Chinese" in Spanish – by his uncles when he was a child, due to his predominantly Asian appearance. He grew up in Oak Park and went to McClatchy High School, where he met Stephen Carpenter and Abe Cunningham, his future Deftones bandmates. Before music, Chino worked at Tower Records in its shipping department.
Career Beginnings
Deftones' beginnings can be traced back to the mid-1980s. Chino and two of his high school friends bonded together over similar music tastes and began jamming together. They started by playing covers of bands such as Slayer and Metallica, and eventually began writing their own music, plus recruiting drummer Abe Cunningham and bassist Dominic Garcia in 1988 to form Deftones.
However, their beginnings were rather turbulent, and the line-up changed a lot in the early years – Cunningham left to join another band, and Garcia switched to drums. Chi Cheng then joined as the bassist, and the band recorded a four-track demo soon afterwards. John Taylor briefly replaced Garcia on drums in 1991 before Cunningham returned in 1993.
Deftones started playing club shows in Sacramento, and eventually expanded to San Francisco and Los Angeles, where they shared the stage with bands like Korn. The band impressed a Maverick Records representative at a gig in L.A. and was signed after performing three songs for Guy Oseary and Freddy DeMann. The name "Deftones" was created by Carpenter by combining the slang term "def" with the suffix "-tones", which is a pun on "tone deaf".
Deftones in 1995 :)Promo shot for their first release, 'Adrenaline' in Los Angeles, CA.Photo by: Chris Cuffaro -…

Posted by Deftones Zone on Wednesday, March 8, 2017
Deftones' debut album "Adrenaline" came out in 1995, produced by Terry Date. Although it didn't achieve immediate success, the band toured extensively, and promoted singles online, which helped them gain a loyal following. Surprisingly, the singles "7 Words" and "Bored", along with their accompanying music videos received little airplay, but the album still sold over 220,000 copies.
In 1997, Deftones worked with Date again on their sophomore album, "Around the Fur", which showcased a more expansive sound and production. This record was highly anticipated and ultimately propelled the band to stardom in the alternative metal scene, with the singles "My Own Summer (Shove It)" and "Be Quiet and Drive (Far Away)" receiving significant airplay on MTV and radio, in contrast to their first album.
Rise to Stardom
The following album, "White Pony", was a major turning point for the band, showcasing experimentation with elements of new wave, dream pop and trip-hop that set them apart from other alternative metal bands of the time. The album was commercially successful, achieving platinum status in the US, and singles "Change (In the House of Flies)" and "Digital Bath" received heavy airplay. Additionally, Moreno's contributions to the album included guitar lines as well as his vocals. The band received a 2001 Grammy Award for Best Metal Performance for the song "Elite".
However, around this time, Moreno faced challenges due to a throat injury from heavy screaming, which resulted in partial paralysis of his left vocal cord and inflammation of the right one. Despite the doctor's recommendations to rest his voice, the band continued touring with bassist Chi Cheng taking over screaming duties, while Moreno sang the softer parts of the lyrics.
Chino Moreno happy en el #SantiagoGetsLouder 2015! @Deftones http://t.co/3yi8RJflAv pic.twitter.com/3Gsbm3OJ6D

— Fotorock (@fotorockchile) September 30, 2015
Deftones continued their rise to fame with the release of their eponymous self-titled album in 2003, which received high praise for its originality and progression in the heavy metal genre. Hits from the album include "Minerva" and "Hexagram", which peaked at #9 and #16, respectively, on the US Mainstream Rock, while the album achieved gold status in the US.
Three years later, the band released the album "Saturday Night Wrist", which however failed to match the success of its predecessors, while Chino explained the reason behind this to be a long and tumultuous recording process; he later admitted that he even thought of leaving the band.
Chi Cheng Car Accident and Recent Releases
Deftones began working on their sixth album, Eros, in the fall of 2007, but after Cheng was seriously injured in a car accident in November 2008, the album's production was put on hold indefinitely. The band continued to update fans on Cheng's condition through their blog, and a friend of the band, Sergio Vega, took over as bassist. In June 2009, Deftones announced that Eros wouldn't be released, as they decided to take a new artistic approach that better reflected who they are currently.
In support of Cheng and his family, Korn members, Slipknot and other alternative metal bands recorded and released "A Song for Chi", while Deftones announced two benefit shows in Los Angeles, and a fan-created website – One Love for Chi – was launched to keep fans updated on Cheng's condition, and to auction items to support his family. Cheng ultimately passed away in 2013 after spending years in a semi-comatose state.
Deftones continued with the new bassist, and have since released four albums, "Diamond Eyes" (2010), "Koi No Yokan" (2012), "Gore" (2016), and "Ohms" (2020).
Other Projects
Besides his work with Deftones, Chino is active in several other supergroups, including the darkwave, synthpop duo Crosses, alongside Shaun Lopez of Far. Past members include Chuck Doom. Their most recent release is the EP "Permanent Radiant" from 2022 through Warner Records.
Net Worth
According to sources, Chino Moreno's net worth is estimated at $7 million, as of mid-2023.
Personal Life, Married, Wife, Children, and Addiction
Chino Moreno has been married to his second wife Risa Mora-Moreno since 2012. They live in Lake Oswego, Oregon, and have a daughter together.
His first wife was Celeste Schroeder. The couple was married from 1997 until 2006, and had two children together before divorcing.
Chino has admitted to having struggled with cocaine addiction in the past. He's said that the entire band was on illegal substance, but that he and the rest overcame it quickly and didn't need rehab or anything similar.
Appearance and Body Measurements
Chino Moreno has black hair and brown eyes. He stands at a height of 5ft 9ins (1.75m), while he weighs approximately 200lbs (90kgs).