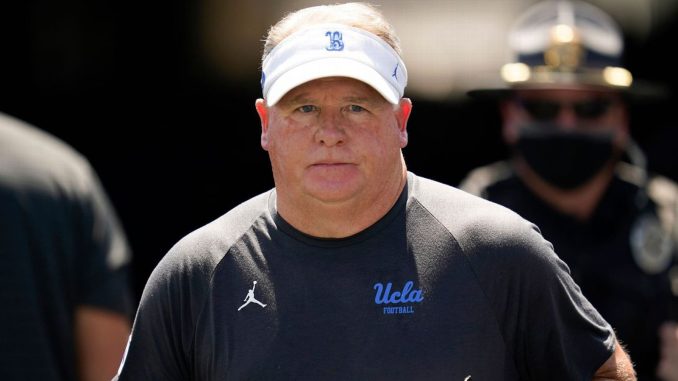 Who is Chip Kelly?
American Football coach Charles Edward 'Chip' Kelly was born in Dover, New Hampshire USA, on 25 November 1963, making Sagittarius his zodiac sign. He's today the head coach of the University of California, Los Angeles' Bruins, having gained recognition when he coached the University of Oregon's Ducks from 2009 through 2012, and led them to four consecutive Bowl Championship Series (BCS) finals, winning the 2011 BCS National Championship Game. This success lead Chip to spend four years coaching in the National Football League (NFL).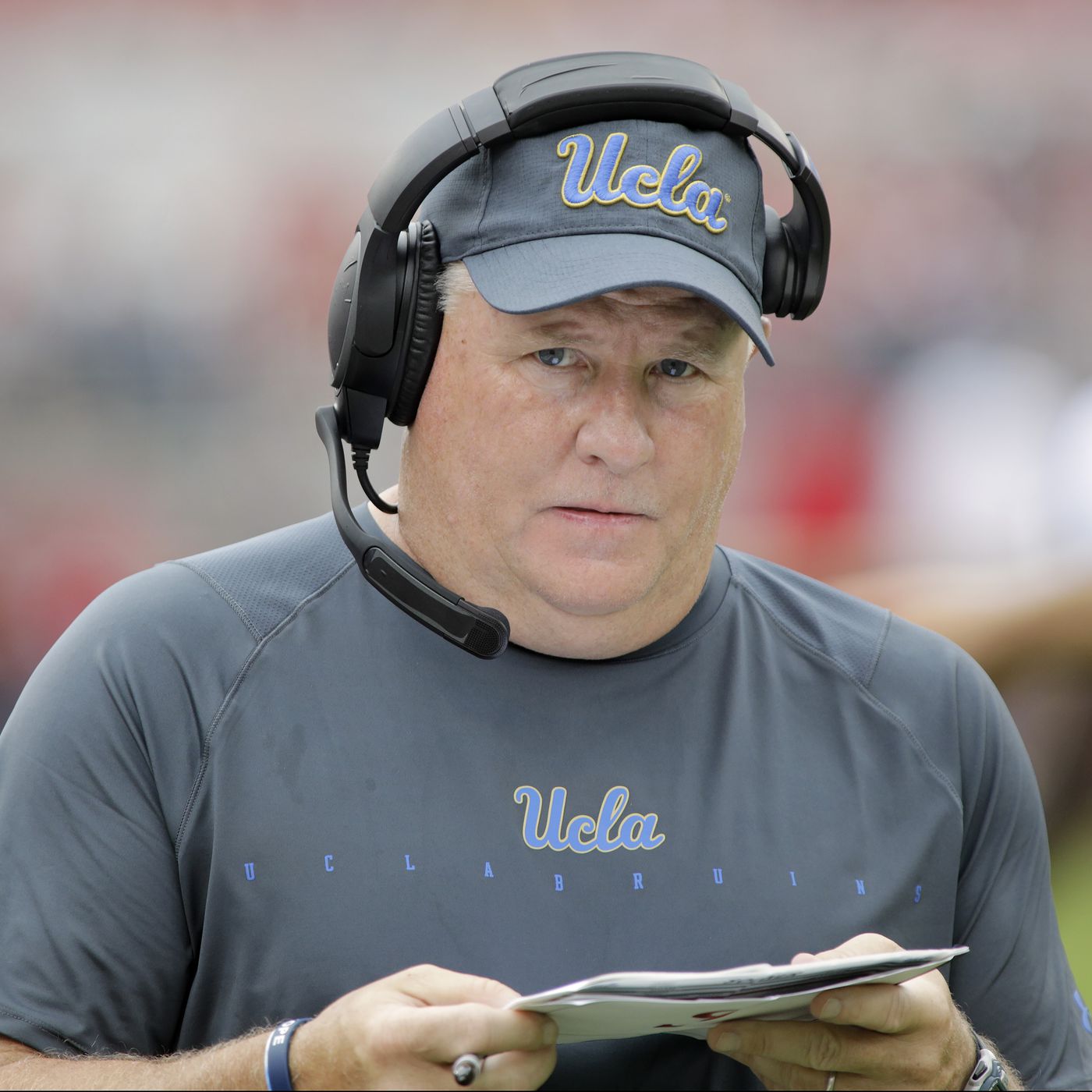 Education and early life
Chip was raised in Dover alongside his brother Kevin Kelly, by their father Paul and mother Jean; not many details have been disclosed about Chip's family, because he respects their privacy, while it's believed that his brother's also into sports.
Chip studied at Manchester Central High School and was mostly into playing sports during his time there; he was on his school's basketball and ice hockey teams, and also enjoyed playing football and baseball with his peers.
He matriculated in 1982, and then found work to financially support himself; it was in 1986 that he chose to enroll at University of New Hampshire, from which he graduated with a Bachelor of Science degree in physical education in 1990. Chip played football during his four years at the university, mostly in the defensive back position.
Chip launched his career as a coach straight out of college, as he was hired to work as a secondary and special teams coach at Columbia University.
In 1991, he was promoted to the Columbia varsity team's strong safeties and outside linebackers coach, and the following year saw him become the running backs coach at the University of New Hampshire, where he stayed for only a year, as he joined Johns Hopkins University as their defensive coordinator in 1993. He returned to New Hampshire after a year, and coached their running backs in 1994, '95 and '96, while he spent the 1997 and '98 seasons as their offensive line coach.
Chip Kelly has reportedly reached out to the 49ers about head coaching job. https://t.co/A1iI817ovR pic.twitter.com/VSZn8jexwA

— NFL on CBS 🏈 (@NFLonCBS) January 4, 2016
From 1999 through 2006, Chip worked as the New Hampshire Wildcats' offensive coordinator, and the year 2004 saw them break 29 offensive school records, while their best season was the 2005, when the Wildcats finished fifth nationally in passing, third in scoring, and second in total offense, while they won 11 of their 13 games. That year, the magazine "American Football Monthly" named Chip amongst 'college football's hottest coaches', while the Gridiron Club of Greater Boston named him College Assistant Coach of the Year.
He joined the Oregon Ducks in 2007 and became their head coach in 2010, and they reached the Rose Bowl in the same year; Chip was their head coach for four seasons, and led them to BCS games in each of these: the 2011 BCS National Championship Game, the 2012 Rose Bowl and the 2013 Fiesta Bowl. He gained a lot of attention after not losing a single game during those four seasons to 'the Ducks most hated rivals' the Washington Huskies and the Oregon State Beavers. Chip won numerous accolades in 2010, as he was named Associated Press Coach of the Year, American Football Coaches Association (AFCA) Coach of the Year and Sporting News Coach of the Year.
It was on 16 January 2013 that Chip became the head coach of the NFL's Philadelphia Eagles; the team had finished the 2012 season 4-12, and then under Chip's guidance, the Eagles had a 10-6 record in the 2013 season, winning the NFC Eastern Division Championship. The Eagles finished the 2014 season with the same record 10-6.
Chip was fired by the Eagles on 29 December 2015, but on 14 January 2016 signed a contract with the San Francisco 49ers of NFL; he served as their head coach for the 2016 season, and lost 13 games in a row, so was fired after the season's end.
UCLA Head Coach Chip Kelly visiting Serra senior Nio Mafi today on campus! Nio has committed to play football for UCLA next year 🏈🐻 #GoPadres #GoBruins

Posted by Junipero Serra High School (San Mateo) on Thursday, January 18, 2018
He began working for ESPN as their studio analyst on 26 May 2017, and has since 25 November 2017 been working as head football coach at University of California, Los Angeles. Chip and the Los Angeles' Bruins had a rough 2018 season, winning only three of their 12 games, and they only recovered in 2022, winning their first five games of the season; Chip then signed a two-year extension of the contract, which runs through 2027.
Personal life
Chip doesn't speak about his personal life in interviews, but it's known that he was married to non-celebrity American Jennifer Jenkins from 1992 through 1999, and that they don't have children together. It's widely believed that it was Jennifer wanting kids that led to their divorce, as Chip preferred to focus on his career, but this hasn't been confirmed.
Chip hasn't mentioned other women whom he's maybe been with, he seems to be unattached as of April 2023, was married to Jennifer Jenkins, and doesn't have children.
Interesting facts and hobbies
Two books have been published about Chip, both authored by Mark Saltvelt: the first "Lessons from America's Most Innovative Coach Chip Kelly" was published in 2013, and the second "Controlled Chaos: Chip Kelly's Football Revolution" in 2015.
Back in 2009, a fan of the Oregon Ducks wrote a letter to the team, demanding to be reimbursed for $439 that he spent to travel to their game, which they lost to the Boise State Broncos 19-8; the game ended when the Ducks' player LeGarrette Blount punched a Broncos' player for taunting him. Chip sent a personal check to the fan, who then returned it and thanked Chip for responding, stating that he had copied the check, wanting to frame it on his wall.
Chip's a fan of famous American actor Robert Downey Jr, and some of his favorite movies include "The Judge", "Due Date" and "Zodiac".
Height, eyes and wealth
Chip's age is 59. He has brown eyes and grey hair, is 6ft (1.83m) tall and weighs around 220lbs (100kgs).
Chip's net worth's been estimated at over $25 million, as of April 2023.