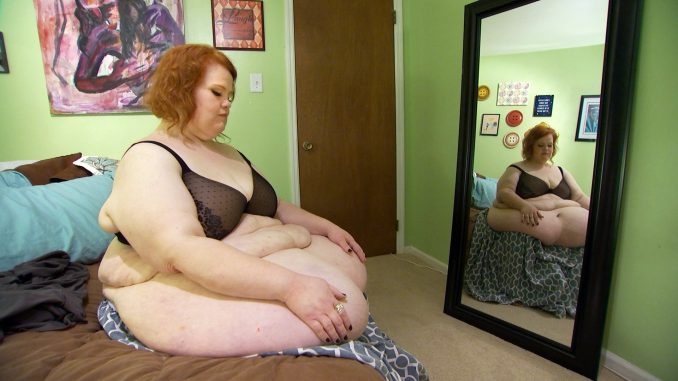 Nicole "Nikki" Webster got far more than she expected, when she sought help from Dr. Younan Nowzaradan – aka Dr. Now – and the producers of the "My 600-lb Life" TV show. After losing the weight that had been bothering her for most of her life, her romantic interest awoke, and she is now married to the love of her life, to the point of 'feeling gross' – apparently no pun – about how blissfully happy they are with their lives. Here's Nikki's journey in the show and what she does today.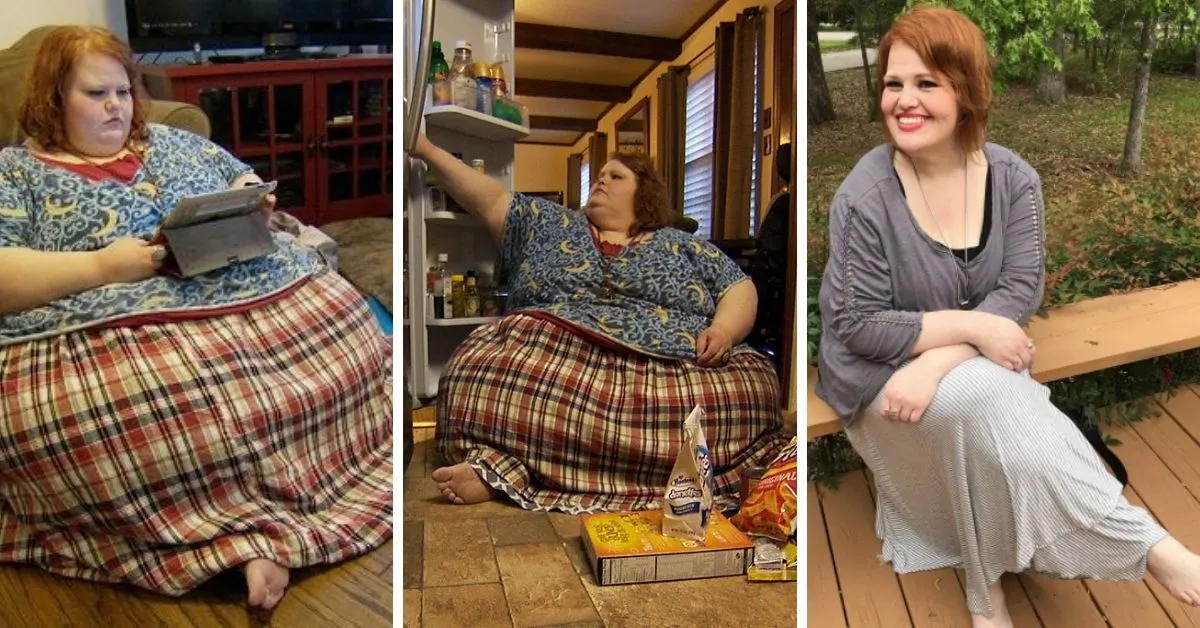 Nikki Webster lost weight, then found love
When Nikki joined the show in the fourth season, the scale showed a high number of 650lbs or 295kgs. While it wasn't as staggering as for some patients who weighed close to 1000lbs or about 455kgs, her weight hindered her even at doing routine tasks. Therefore, she asked for help and worked to lose close to 70 percent of her initial weight within a few years later. Her update episode showed that she fell in love quickly and deeply, and social media posts allowed fans to see how impactful the post-show years were. Her ability to kick her bad habits to the curb was the best part; her weight seemed mostly unchanged when she posted her most recent update.
She joined the show with typical issues
When Nikki joined the show in 2016, fans commented that Nikki was 'a force' after they witnessed her dedication. While her journey had some hurdles, she differed from the other cast members, as Nikki recognized the poor decisions that led her to become a candidate for Dr. Now's diet and exercise program, and was totally fed up with the consequences; for example, she couldn't see her nieces and nephews as her sisters thought she would distress them. Her voice also demonstrated her annoyance with her daily life, as she knew that food had been gradually killing her for over two decades.
Nikki explained her long history of being bullyedg since she was an obese child, hinting that she would benefit from therapy. Additionally, her mother openly favored her two slender sisters, who were more successful in romance, making Nikki feel jealous and incompetent.
Most importantly, she had a history of failed diets; the weight would slowly go down, but she would regain it as soon as she paused the program, trapping her in an on-and-off cycle. Additionally, her parents enabled her behavior, and even sent her plates of food upstairs so that she didn't have to go down and prepare or get it.
Her job was at risk
What perplexed most people was that Nikki was still working at a regular theater as a theater artist. That was unusual; most patients are unemployed, and either on benefits or living off their loved ones. Moreover, her job required a lot of standing, using her hands, and even climbing stairs to fetch or deliver items. However, she admitted that her weight endangered her position, since she couldn't perform all the tasks in her job description. Thus, she had extra motivation to lose weight, otherwise her income would take a big hit.
Hello friends!! There's been a influx of you all, and I'm so happy that you're here! I also thought it was about time I…

Posted by Nikki Webster on Monday, September 6, 2021
That would later prove somewhat beneficial; after losing the weight, her employer fired her in late 2021 after 11 years, due to the COVID-19 pandemic. Only then did she realize how toxic it was, and that she often cried in her car before going in. Luckily, she found a job that she loves. One of her Facebook images suggests that Nikki worked as a remote learning teacher in September 2021, later confirming that she works for VIPKid.com, an online teaching and education company based in China.
Dr. Now helped her slim down drastically
Once Dr. Now heard her story, and saw how motivated she was to turn her life around, he invited her to move from her hometown of Little Rock, Arkansans, to Houston, Texas. To start her progress, he pointed out that her parents fed her five to six times daily – her father immediately reacted, becoming slightly angry, thinking he had been showing Nikki love, not enabling her. Her mother feared how Nikki would handle the entire process, because she'd refused diets in the past, claiming that 'food was the only thing she had control over.'
Despite all her struggles, Nikki lost the 50lbs or over 20kgs the doctor demanded, thanks to the well-known 1,200-calorie diet and some exercise; that made her eligible for the gastric sleeve operation. After Dr. Now operated on her and she recovered, the scale showed around 520lbs or 235kgs before her episode ended.
She had instant chemistry with Marcus
While her progress was promising, no one knew if she would keep losing weight afterwards, thus fans were excited to see where Nikki was a year and a half later. Those who tuned in for the "Where Are They Now?" episode aired in May 2017, were ecstatic to learn that Nikki had lost 250lbs or almost 115kgs.
However, nothing could predict that Nikki would simultaneously develop a strong desire for romance, let alone get lucky in love so quickly. Her episode showed Nikki going on her first date in years, with the narrator clarifying that she was only exploring her options and taking things slowly. Nikki was surprised at how well she got along with Marcus, her date, and immediately admitted to the camera that his love and affection were what she wanted. That suggested that they bonded before the camera started rolling, and demonstrated that deep inside she knew where things were going, despite claiming otherwise.
Unsurprisingly, their love culminated in an outburst of praise as the episode ended. Nikki said, 'I like him a lot. He's a really good guy, and I have a lot of fun; the more time we spend together, the more I can see the possibility of a future between us. And that alone is incredible even to think!' Marcus was equally impressed, and told her so.
Nikki was the show's third married cast member
Although the update episode ended without a firm conclusion, Nikki's Facebook page satisfied her fans' curiosity. She revealed that the pair became engaged in early to mid-2017, shortly after the episode's filming wrapped. Things progressed equally quickly afterwards, and Nikki went from engaged to married to Marcus Gray around December 2017, before adopting a new name, Nikki Gray, besides the birth name she seldom uses, Nicole Lyn.
However, she kept her fans waiting for a while and later explained it as needing a break from Facebook. As if wanting to their forgiveness, Nikki posted an image of them holding a wedding certificate and many photos from the wedding. She also recommended her wedding venue, the LDS Temple in Saint Louis, to any member of her faith, The Church of Jesus Christ of Latter-day Saints. Fans also celebrated that Nikki moved in with Marcus; she was living with her parents at 34 when TLC filmed the follow-up. Nikki also stated in mid-2022 that she believed in soulmates, and Greek mythology regarding partners being halves of one soul split by Zeus as a kid and a young teen. However, she confessed that she never felt it would happen to her, until she met her future husband.
After two years of occasional updates and mounting fans' questions about her handling of the outbreak, Nikki posted on Facebook on 12 July 2020. She replied, 'My life, as well as many of yours, has been turned completely upside down. I'm still struggling and dealing with all the changes and emotions accompanying this pandemic.'
However, she explained that everyone in her family wore masks and was social distancing, adding that she and her husband declined jobs, dinner dates, vacations, and family visits to ensure everyone's safety. However, Nikki stated that she would continue working on her health with minor changes, and that consistency and balance were crucial to her success.
In a previous update, Nikki stated that walking is her primary physical exercise, and that she loves walking at least two to three miles daily. She still occasionally does weight training, and home exercises.
Nikki Webster talks about battling her body on the new season of @TLC's 'My 600-Lb Life' https://t.co/nu2HVcCwL5 pic.twitter.com/xmmjalGWUY

— People (@people) January 9, 2016
Nikki is devoted to her dogs and home life
Nikki seemingly settled in Benton, Arkansan, with her husband Marc during the COVID-19 pandemic, and has three dogs, one of unknown breed, Seaweed or Seelie, and two Shih Tzus, Laszlo, whom she adopted around March 2020, and Cooper.
Her parents were equally excited about her new animal-filled life; she calls them 'pup grandparents.' Another Facebook image shows that Nikki uses her newfound physical capabilities to organize her home, and uses the Marie Kondo method to tidy up her closet.
She also started two new hobbies in October 2020, making jewelry from polymer clay, and watching TV shows such as "Criminal Minds" and anime series such as "Sailor Moon." Moreover, she stated that she would never stop wearing eyeliner, and could recommend the waterproof one from Stila Cosmetics. She is also devoted to helping the state of Arkansas, and voted for Joyce Elliott during the 2020 elections.
She lost over 450lbs
Nikki Webster made a drastic life change after asking for help. After Dr. Now confronted her parents about their enabling, and provided Nikki with a strict diet and exercise plans, she lost 130lbs or nearly 60kgs in the first episode, and weighed less than 400lbs in the follow-up. After overcoming fears of dying during a skin removal operation, she refused to stop there. In her social media updates, she hinted that she was getting closer to 200lbs or about 90kgs.
Nikki also demonstrated how powerful an incentive love can be. Her face was all smiles in all pictures and videos with her husband; she captioned one with, 'Here's to future big events, moments of clarity, quirky little moments of life, and gratuitous selfies I may post in the future!' She also told People magazine in May 2017 that she found healthier coping mechanisms in place of eating, and that she will never forget the critical moment when she put her jeans on for the first time in over a decade. She commented, 'To start to resemble what I felt on the inside, it's extremely powerful. That confidence is something to fight for. I'm excited to wake up every day and put on new clothes.'
Nikki's got a new lease on life
Nikki has come a long way since she first appeared in the show, because she hasn't taken any struggles and blessings for granted. After dropping to a manageable weight, she found love, became engaged, and now enjoys married life. Moreover, Nikki is devoted to things that matter to her; makeup, arts and crafts, her dogs, and her Mormon religion. Unfortunately, Nikki also shunned the spotlight after late 2022 and vanished from social media, robbing fans of the opportunity to see her daily life. However, she kept her Facebook profile intact as a testament to her growth, and a way for her fans to remember her journey, and draw inspiration.