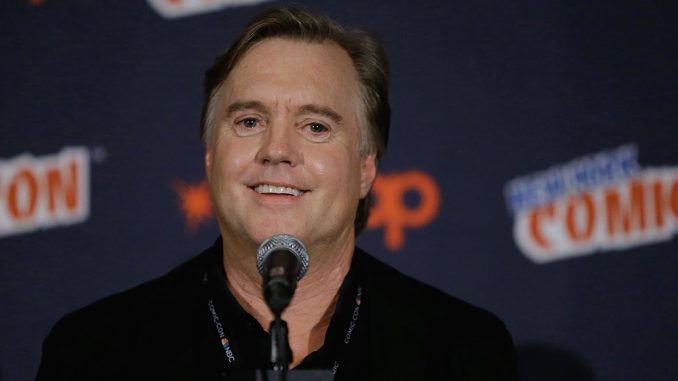 Do you remember Shaun Cassidy?
Shaun is a versatile American singer, actor, movie producer and writer, who hit the scene in the 1970s in a big way, and became a popular teen idol whose face graced the covers of many teen magazines in particular.
As an actor Shaun is well known for his role in several television series, such as "The Hardy Boys/Nancy Drew Mysteries" from 1977 to 1979, "Breaking Away" from 1980 to 1981, and "General Hospital in 1987, as well as several TV movies including "Once Upon a Texas Train" and "Roots: The Gift" in 1988.
Shaun has followed his dreams and, by all accounts, created the life he desired. Here we're going to delve into what he's been doing since his teen years, and what he's up to now.
Because I want everyone who wants to come to one of my shows this summer to get their chance, tomorrow, April 13 at 10AM…

Posted by Shaun Cassidy on Wednesday, April 12, 2023
Shaun Cassidy's family and upbringing
Shaun Paul Cassidy was born on 27th September 1958, in Los Angeles, California into a family of high-profile artists. When Shaun achieved fame, his family were already famous and each a raging success in their own right. His Tony award-winning father was Jack Cassidy, an actor, singer and theater director, and his mother, Shirley Jones is a well-known singer and Oscar winning actress, who co-starred with Shaun's half-brother, David Cassidy, an actor, songwriter and musician, in the famous 1970s musical sitcom, "The Partridge Family". Shirley celebrated her 89th birthday on the 31st March 2023. Shaun also has another three half-brothers, Patrick, Ryan and Beau Cassidy.
Shaun was still in Beverley Hills High School when he signed up with Warner Bros. Records and released his first, self-titled solo album in 1977. The album "Born Late" featured the hit tracks "Hey Deanie" and "Do You Believe in Magic, and the albums "Under Wraps" followed in 1978 and then "Room Service", which didn't hit the charts.  He had a concert tour in 1979, after which Warner Bros. Records released a live album, "That's Rock 'n' Roll Live" featuring tracks from the concert and his studio albums. His last album, "Wasp" was released in 1980, but didn't have much of an impact.
Shaun's father died in 1976 at the age of 49 in a tragic fire; it's reported that Shaun had a difficult relationship with his father, who had suffered mental illness for many years. Shaun was devastated when David died in 2017 after a long struggle with alcoholism that ended in liver failure.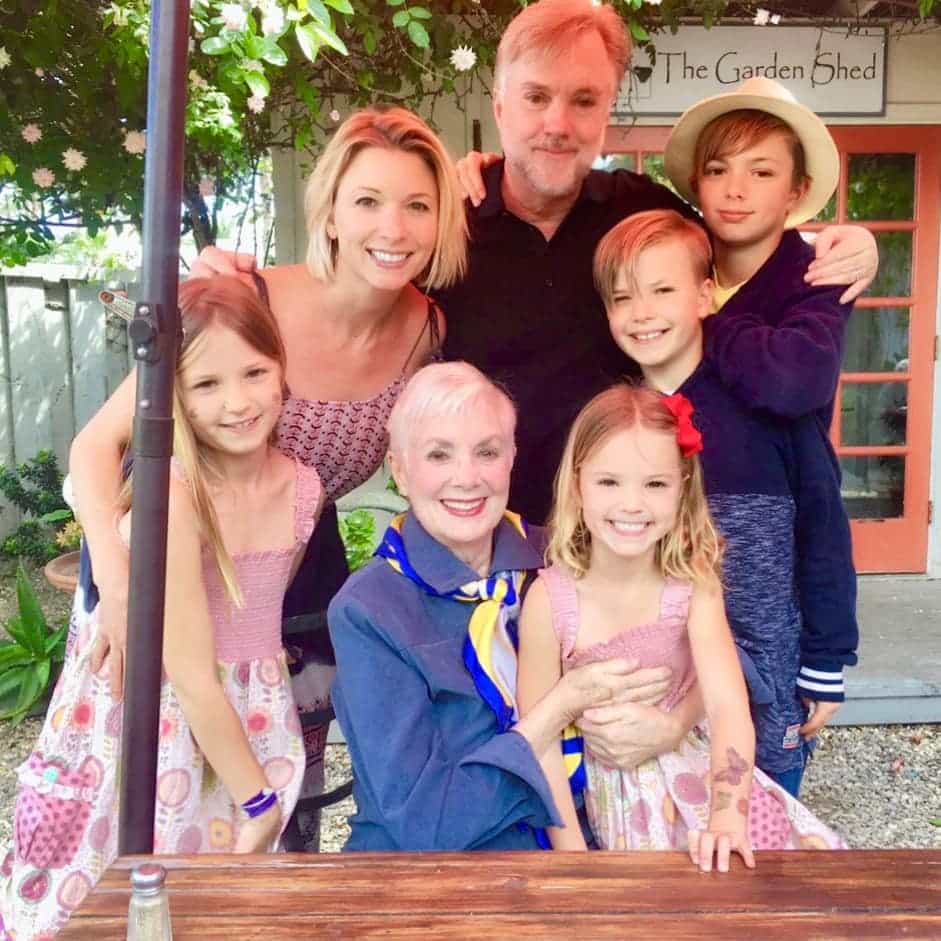 Shaun Cassidy forges a new career path
At the age of 22, Shaun left his music career behind him and went into theater – he and his brother David acted alongside each other for a year in the Broadway musical show, "Blood Brothers", then once again, whilst working as a theater performer, Shaun's career took a new direction when he wrote his first script, "American Gothic", which became a classic cult horror series. His newfound role and a dream he had had for years as writer/producer brought on the creation of the 400 AD Roman invasion fantasy series called "Roar" in the late '90s. That was followed by a string of TV movies and series in the early 2000s, including "Cold Case" and "The Agency". In 2005 he created the science fiction TV series, "The Invasion of the Body Snatchers", then "Blue Bloods" in 2011, and "Emerald City" in 2017.
Shaun wrote eight episodes from 2018 to 2022 for the medical drama series "New Amsterdam", which was released on 25th September, 2018 and became a global success. It's grand finale was screened at the end of Season 5 after 89 episodes on 17th January 2023. For those who didn't get to see this highly popular series, it's still available for viewing on Netflix, where it quickly rose to the top slot as the most watched TV show in the US. It has been nominated for several awards and won the CinEuphoria Award in 2022, two for The Hollywoood Critics Association TV Awards in 2021 for best broadcast network series, drama, and Media Access Award in 2019.
Shaun Cassidy's loves, marriages and family
Being a teen heartthrob ensured that Shaun, at 5ft 11ins (180 cm) with light brown feathered hair and blue eyes, was surrounded by a bevy of adoring fans. One of his first flames was the well-known American actress Jamie Lee Curtis, whom he met on the set of "The HardyBoys/Nancy Drew Mysteries" and who had just starred in "Halloween". Both were rising stars at the time, and Jamie went on to forge a great career in a long list of films such as "A Fish Called Wanda" and "True Lies". They only dated a few months and broke up apparently because of their demanding work schedules, but still remain friends to this day.
This was fun.

The Case of the Dreamy Detectives: Shaun Cassidy and Parker Stevenson remember "The Hardy Boys" https://t.co/ZXC9rWTw28

— Shaun Cassidy (@shaunpcassidy) March 16, 2023
In December 1979 Shaun married Ann Pennington, an American glamour model who already had a daughter, Jessica, born in 1970. Together Shaun and Ann had a daughter, Caitlin in 1981 and a son, Jake in 1985, but the marriage didn't last, and they divorced in July 1993.
Next up came Susan Diol, an American actress who is known for the science fiction series "Quantum Leap". They married on 7th May 1995, and had a daughter, Juliet in 1998, but their marriage didn't make seven years and they divorced on 1st March 2003.
On 28th August 2004, Shaun married American producer Tracey Lynne Turner, after they'd been dating for a couple of years. They tied the knot in a private ceremony in Santa Barbara, and they have four children, sons Caleb born in 2005 and Roan in 2006, and daughters Lila born in 2008 and Mairin in 2011.
Tracey was born on 13th March 1975 and is an attractive brown-eyed blonde. She produced "The Oprah Winfrey Show" in 1986, and "Cover Me: Based on the True Life of an FBI Family" in 2000.
One could say Shaun was third time lucky, and the couple will be celebrating 19 years together this year. As a dad with eight children and a busy work schedule to boot, Shaun puts his family first. He declared in an interview with Oprah Winfrey, "They are the realization of my dream. My family's my dream."
What's Shaun Cassidy doing now?
Shaun and his family have been living in the Santa Barbara area for the last 10 years. Being in the heart of wine country has inspired Shaun to create wines – his friend Steve Clifton collaborates with him to produce fine wines labelled "My First Crush". During the Covid-19 pandemic, they partnered with "No Kid Hungry", for which $2 from each bottle sold is donated to the charity to assist children, families and communities. Cheers to that!
After abstaining from performing for decades, the music, bright lights and live audience drew him in again even though he never thought he'd return to the stage.  Shaun stated in an interview with the Honolulu Star Advertiser, 'It's a strange career trajectory I've had, but it's a good one' and that he doesn't know too many people who stopped doing one job at 21 and then picked it up again at 60. Yet he started missing that connection with an audience, and so his new show, "The Magic of a Midnight Sky" was born. Not only does he sing in the show, but he also recounts stories of his interesting life experiences. An example can be seen in the YouTube video clip of his show in December 2021 at Bensalem, Pennsylvania.
To Shaun's surprise, five New York shows scheduled for June 2023 are already sold out, and has announced that he plans on setting up more shows before then. So on 10th and 11th March this year, Shaun performed at the Blue Note Hawaii, which was a great success. He took his family along, and on 12th March they celebrated Tracey's birthday on the idyllic island.
That was quite a nostalgic and momentous event, as he'd come full circle since he performed at the Blaisdell Arena, Honolulu in 1978. On that occasion he was flown in by helicopter, and his screaming fans on Waikiki Beach spelt out his name with their bodies on the sand.
Shaun's career isn't likely to end there. At 64 years of age now, he has another goal and that is to write a Broadway musical. With his drive, passion and optimism, it could easily become a reality.
Shaun Cassidy's popularity and net worth
Kudos to Shaun for maintaining his fame and success since his teen years, through different career trajectories from singer to actor to writer/producer and then back to being a singer/storyteller. All of this was achieved notwithstanding the demands of a large family. Shaun is active on social media and has a great following: 144,000 on Facebook, over 102,000 on Twitter and almost 50,000 on Instagram. As a result of his popularity and hard work, according to authoritative sources, Shaun's net worth is estimated at a well-deserved $20 million.
It has been said that Shaun has a positive attitude which has seen him through life's trials, and inspires others. He once said, '…do me a favor and do that thing you've always dreamt of, whatever it might be. You might even start practicing for the Dodgers. If it can't be me on third base, it might as well be you.'