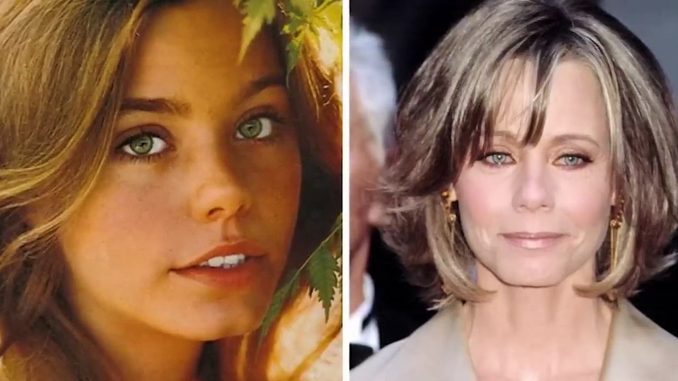 Susan Dey is an American former actress, who became a teen sensation in the early 1970s through the Laura Partridge character in the hit drama series "The Partridge Family," aired on ABC network. After it finished airing, she starred in a few coming-of-age movies and TV series, but nothing that made her a household name again until she was included in the legal drama series, "L.A. Law," in the late 1980s to early '90s. Her portrayal of a prosecutor and then later a judge gave her a Golden Globe Best Actress trophy. She has since retired from the film industry, but fans were stunned when it was revealed that among the former cast of the TV show, she was said to be the most consistent in refusing to be part of any of its reunions.
Know more about Susan Dey
Early childhood, education,  and family
On 10 December 1952, during the era when lists of daily births were allowed to be published by community newspapers after being provided by hospitals, the Pekin Daily Times in Illinois ran an announcement on the right column of their front page with a quirky headline, "Another Dey Today." It announced the birth of a healthy baby girl weighing six pounds and four ounces to parents Mr. and Mrs Robert Dey. At that time, the baby girl wasn't named yet, but the newspaper gave importance to it as Robert Dey was their city editor. Later on, he happily shared that his second daughter was named Susan Hallock Dey.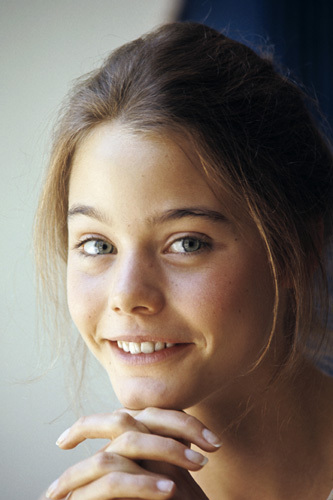 Susan and her three siblings were raised in a middle-class home. Her father, Robert, was originally from New York and worked as a journalist, while her mother, Ruth Pyle Doremus Dey was a trained nurse who hailed from Indiana. A couple of years after Susan was born, the family moved back to New York as her father was hired as the city editor in another community newspaper in Westchester, before becoming the editor of the Standard Star in New Rochelle. Her mother died from complications of pneumonia when she was only eight, and she gained a stepmother from Ohio named Gail Shellenberger. Susan went to Columbus Elementary School in Thornwood, and then matriculated from Fox Lane High School in 1970.
Her path to stardom
With her physique and beautiful features evident at 15, her stepmother confidently sent Susan's photo to a New York modeling agency in 1968. She was accepted, and it didn't take long for her to get noticed by TV industry producers and executives.
Played Laurie Partridge in a popular drama series
In 1970, movie and TV agents were looking for fresh young teens for a new drama series called "The Partridge Family." After having seen her in some of her modeling stints, she was hired to play one of the main characters in the TV series, as it was felt that she was perfect for the role of Laurie Partridge. She was surprised by the turn of events in her life as she didn't have any prior acting experience, but the producers gave her the opportunity of a lifetime. It was a musical sitcom inspired by a real musical family during the 1970s, the Cowsills. It was headlined by Academy Award winner Shirley Jones, and the series subsequently also launched the career of David Cassidy as Hollywood's teen heartthrob.
Suffered an eating disorder
Due to the popularity of the TV show, Susan had a difficult time dealing with stress and intense scrutiny from the media people; she was later revealed to have suffered from anorexia nervosa. At 17, she was highly confused, especially when most people around her didn't treat her as an adult when she already felt like one. It happened at the time when skinny Twiggy was the "in" thing in the modeling world, and Susan's weight dropped to 92 pounds, and as a result of her not eating right, she stopped menstruating. She only ate carrots for sustenance, until one of her co-stars David Bonaduce saw her in a swimsuit, and noticed that her skin looked orange. He told her that she looked disgusting and thin. That was her wake-up call and prompted her to eat again.
Struggled to get adult roles in movies and TV
"Partridge Family" only aired for four years, and after that, the young Susan had a hard time getting adult roles, even if she was already 21. Back then, she thought that the best way to remove the wholesome image of Laurie Partridge was to shed her clothes in some of her movie projects. Unfortunately, it didn't help her at all, and there was little to no demand for her services. The entertainment industry executives couldn't imagine her in any character, unless it was innocent, preppy, and wholesome.
A musical career wasn't an option
Her fans wondered why Susan never pursued or even tried to have a singing career. Most of her co-actors from "The Partridge Family" delved into it; some of them were into recording songs, acting in musical plays, and performing in concerts. She never pursued a musical career, since she'd received so much criticism for her performance in the TV series. Apparently, some people asked the executive producers if they could remove her and get someone who could sing better. It was rumored back then that Shirley Jones was one of those who criticized her musical ability.
Joined some unremarkable TV and movie projects
Susan was on the verge of panic for lack of work, as it was becoming more and more difficult for her to land roles in the ever-changing landscape of the TV and movie industry.  It was a veteran producer named Renee Valente who helped her out and found work for her – she accepted a part in the sitcom, "Loves Me, Loves Me Not," but it didn't last as long as they expected. After that, she joined the soap opera drama series called "Emerald Point N.A.S." with Richard Dean Anderson and Sela Ward, but it ceased airing after 22 episodes. While she had steady work, none became as popular as "The Partridge Family."
A household name once again with "L.A. Law"
Susan was becoming impatient in landing that perfect role that would make her shine again. At a picnic, she met Steven Bochco, one of the co-creators and executive producers of the legal drama series "L.A. Law." He casually mentioned a prosecutor role that could be right for her, and she immediately said yes to it. Susan played the role of Grace Van Owen, who was a lawyer in the earlier seasons, and later became a judge and then a Deputy District Attorney. She wasn't a stranger to crime shows, as she'd made guest appearances in "Hawaii Five-O," "The Streets of San Francisco," and "S.W.A.T." In 1989, she won a Golden Globe for the Best Actress category for her role in the series, and received a total of six nominations as well. She also scored three nominations for the prestigious Primetime Emmy Awards.
Her love interest in the series was Harry Hamlin's character, Michael Kuzak, and their pairing generated much love from viewers, but both actors grew tired of the on-and-off tumultuous relationship storyline. The writers then agreed to create a final farewell scene between the two. Since the two actors knew that writers couldn't be trusted not to have them reconcile again, Susan and Harry made a pact that if one day they received a script like that, they would both reject it.  That ended the possibility that Grace and Macky would ever have a happy ending. She said goodbye to her character in 1992 and didn't renew her contract, but went back for the reunion special, "L.A. Law: The Movie," after the TV series ended in 1994. This time, Grace and her former flame, Michael, were on the opposing sides of a trial.
One of her greatest career regrets
Some people were gifted with great foresight, but Susan wasn't one of them. She turned down the offer to play the role of Sandy Olsson in the movie "Grease," which became the highest-grossing musical of all time. Susan initially accepted the role but said 'no' later on and it went to Olivia Newton-John. At that time, someone convinced her to reject the offer, and it was rumored that it was Olivia Newton-John's manager.
Randal Kleiser, the film's director, had several people in mind for the role of Sandy Olsson including Carrie Fisher, Susan Dey, Deborah Raffin, and Marie Osmond. Marie was the frontrunner until she objected to Sandy's "good girl to bad girl" transformation. pic.twitter.com/So4atbRYVn

— BuzzFeed (@BuzzFeed) August 8, 2022
Retired from show business without any fanfare
One of the things that Susan lamented when looking for acting projects after "L.A. Law" was that she couldn't find a quality script and an interesting storyline. Sometimes she needed to don a producer's hat for her to work on something that she liked. She still accepted a role in the sitcom "Love and War," but after a season she was fired, citing that she and the male lead, Jay Thomas, had no on-screen chemistry; it was later revealed that she had creative differences with the writers. She made five movies including a reunion movie in 2002 with Harry Hamlin entitled "Disappearance" before bowing out from the industry. After 2004, she was never seen again on either the big or small screen, which led fans to say that it seemed that she'd vanished into thin air like magic.
Personal Life
While Susan tried so hard to keep her private life away from the limelight, it was difficult to do so. Her love interests became controversial topics at the dinner table.
Her first love – David Cassidy
One of the most talked about was her big crush on her co-star David Cassidy in "The Partridge Family." Even if they portrayed siblings in the series, she fell madly in love with him. Shirley Jones wrote in her memoir that Susan would share with her how crazy she was for her stepson. Knowing how notorious and playful David could be if he wanted to, Shirley warned Susan to stay away from him because at that time he was still insensitive and callous. Everyone on the set knew about this, but Susan didn't listen to her advice. They dated briefly, but he broke up from her, telling her that he didn't reciprocate her feelings. Their friendship would have survived if not for his autobiography, "C'mon, Get Happy: Fear and Loathing on the Partridge Family Bus" published in 1994, in which he shared many intimate details between them that she hated, including spending a one-night stand with her. He apologized but Susan ignored him for many years. She would be civil with him when they saw each other at some events, but never spoke to him again before he passed away in 2017. Before his death, David would often say that he regretted that he hurt her, and even if she wasn't speaking to him, he still loved her.
Her first husband – Lenny Hirshan
In 1976, about two years after the ending of "The Partridge Family," she was in a relationship with her agent Leonard "Lenny" Hirshan. The eyebrows of people around them went up, as he was 25 years older than her. Susan was only 24 at that time but nobody could stop her from marrying him, as she insisted that she'd fallen in love with him. Most of her friends and colleagues were happy yet sad for her. The couple had a daughter named Sara, born in 1978, but Susan's happiness didn't last as the relationship went sour, and ended up in a divorce in 1981.
Susan Dey and first husband Hirshan. They were married from 1976-1981 according to Wiki.

Posted by Honoring David Cassidy's Love And Light on Thursday, June 20, 2019
Her first true love – Barry Sofronski
Susan was a hopeless romantic, and when she met TV executive, Bernard 'Barry' Sofronski, she fell in love once again. They were married in 1988, and at that time she confessed that she had a thing for older men. Apparently, Barry was 13 years her senior, and claimed, 'This is the first time I've really been in love.' She also shared that she never really understood love until she met him, and that he made her understand that it involved a process of give and take. Susan was really high on love when she married him, as she also admitted that her life became much easier because she was with someone she trusted.
Her battle with alcoholism and tabloid press
The tabloid press could be relentless in pursuing secrets and scandals. Oftentimes they crossed the line, as they made money with their kind of reporting, and this type of behavior disgusted Susan so much. In an interview in 1989, she recalled how angry she was at what happened with the family of actor/director Paul Michael Glaser. They were a victim of a tabloid's incessant need to publicize family tragedies. Apparently, his wife had AIDS from a blood transfusion, a juicy story that the tabloid press couldn't resist writing about. The problem was they involved the children. Paul Michael asked them not to write about his kids, but it fell on deaf ears. The only thing he could do was to reveal their personal story to the Los Angeles Times, so that everything would be tackled properly and truthfully.
Susan was a victim of the same tabloid, as it published untruthful stories about her insulting a co-actor in "L.A. Law", as well as her alcohol addiction by getting stories from other participants in the Alcoholics Anonymous meetings that she attended. When she learned that the major newspaper was writing articles about celebrities who were getting back at those tabloids, she volunteered to give an interview with them. For the first time, she revealed her personal battle with alcoholism and what she did to overcome it. She also said that when the tabloid reporters acquired confidential information that was shared thru the AA meetings, it stopped her from attending them. Susan hoped that what she did opened the eyes of those who still supported the tabloid press, and stop buying them because they ruined people's lives and they should be ashamed of themselves.
Where is Susan Dey now?
Fans heard something from Susan again in 2009, when her daughter Sara Dey-Hirshan started to act. Sara became part of an independent movie entitled "Danger Island," written and directed by John Bruce. However, nothing came of it and that was the first and last movie she made. Everyone thought that people would know more about the reclusive retired actress through her daughter, but Sara changed her career and became an acrobat dancer performing with a group called Lava.
Former co-actors and the production crew of the defunct "The Partridge Family" said that Susan didn't want to be part of a reunion of any kind; she even rejected phone interviews about it. Fans speculated that it was either because she hardly spoke with David Cassidy or that she didn't want to mess up the legacy that they created back in the 1970s. She wasn't alone in this regard, because David was also criticized for not wanting to do it.
Up to this day, Susan's managed to keep her life private. Years ago, when she was still active in the entertainment industry, she was already so careful about sharing specific details about her family, including the neighborhood where they lived or any school that her daughter attended. In the age of social media apps, she didn't have one or if she did, no one knew of it. Her daughter used them but made them all private to non-friends. Her FB profile stated that she lives in Brooklyn, New York, which would mean that Susan, at 70 years old, and her husband Barry wouldn't be far away from her only child.