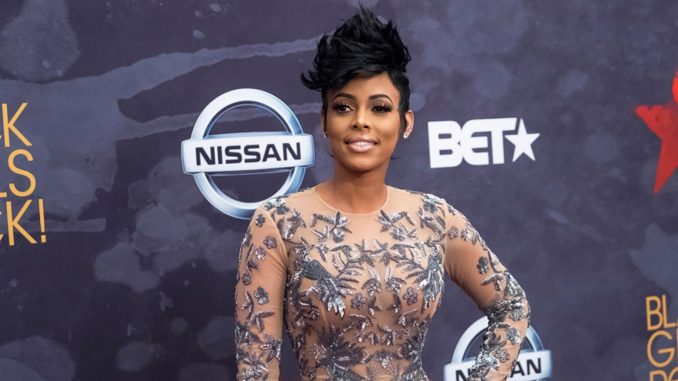 Keyshia Ka'oir is a Jamaican-American actress, model, stylist, and entrepreneur, who is the wife of the rapper and record executive, Gucci Mane. She is the CEO of the company, KA'OIR, which includes the brands Ka'oir Cosmetics, Ka'oir Hair and Ka'oir Fitness.
I've experienced all my most memorable moments with my baby🌷💕www.keyshiakaoir.com

Posted by Keyshia Ka'oir on Monday, September 16, 2019
Age, Early Life, and Education Background
Ka'oir was born Keyshia Dior Watson under the Capricorn zodiac sign on 6 January 1985, in Kingston, Jamaica, which makes her 38 years old as of 2023. She hasn't revealed the names of her parents, but is seemingly very close with her mother, and recently gifted her a brand-new Mercedes Benz on her birthday. Keyshia's family relocated to the US when she was 17 years old with three siblings whose names remain unknown – sadly, one of her brothers was murdered before her family relocated to the US, and Ka'oir's father was also tragically killed when she was a child.
Very little is known about Keyshia's educational background – she completed her education in Boca Raton.
Hobbies and Interests
Ka'oir is a huge fan of traveling and her favorite travel destination is Paris.
She's involved in several non-governmental organizations and campaigns aimed at creating awareness about breast cancer such as Susan G. Komen Breast Care Foundation. She donates a huge portion of her brand's sale proceeds to breast cancer awareness campaigns.
Gucci Mane's wife is also a shopaholic, who has a good sense of fashion.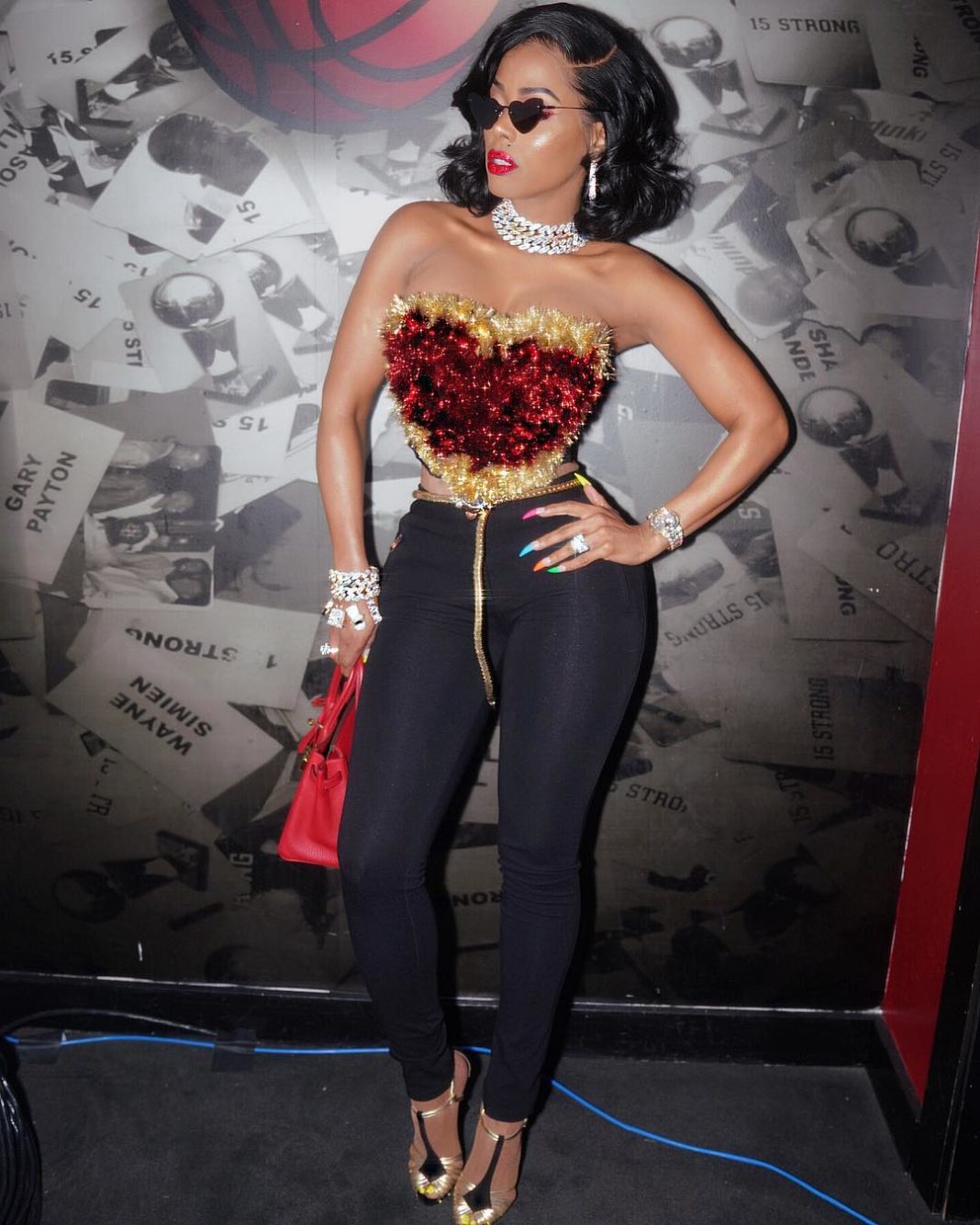 Career
Ka'oir grew up interested in fashion and cosmetology, and began her career by opening a salon in Boca Raton. She also dreamt of becoming an entertainer, and started taking acting classes in 2009. Keyshia made her career breakthrough when she appeared in the music video for Timbaland and Drake's hit song, "Say Something." She went on to appear on various magazine covers and in music videos, including her husband's, and was named the XXL Magazine Model of the Year in 2010.
In 2011, Keyshia changed her second name from Dior to Ka'Oir and later that year launched the beauty and cosmetic firm Ka'oir Cosmetics. Her new company gained popularity because of its unique brightly colored lipsticks, and other make-up. She took her firm to the next level when she signed brand endorsement deals with several celebrities, including the rapper Trina, the singer Teyana Taylor, and the "Jersey Shore" starlet, Nicole Polizzi aka Snooki.
In 2013, Keyshia launched the fitness firm, Ka'oir Fitness, and her first product was the Ka'oir Waist Eraser, which burns back and belly fat. On the firm's website, the model states, 'I continued to expand KA'OIR Fitness. Due to the amazing response from my customers sending before and after pictures, it motivated me to continue with more effective products.' She sells a wide array of products including Thigh Erasers and Body Burner Slimming Cream.
Social Media Presence
Keyshia has over eight million followers on Instagram (@keyshiakaoir). She joined Twitter in March 2009, and is currently followed by around 500,000 fans (@KeyshiaKaoir). The social media influencer uses her Twitter and Instagram accounts to popularize her brand. She is also active on Facebook with around a million fans. Keyshia launched her self-titled YouTube channel on 26 January 2012 and currently has almost 30,000 subscribers. She's fond of posting fitness videos, which have garnered around 2.5 million views.
Personal Life
Ka'Oir began dating Gucci Mane in the early 2010s, shortly after he noticed her on a modeling magazine cover and contacted her. Mane frequently got into trouble with the law and in 2013, he was arrested for illegal possession of firearms and was freed on 26 May 2016. On 22 November 2016, he proposed to her with a 25-carat diamond ring valued at around $2.2 million while they were watching an Atlanta Hawks basketball match. The couple eventually walked the aisle on 17 October 2017 and their expensive wedding was highly televised – its expenses were declared at over $2 million. Several celebrities such as Lil Yachty, Sean 'Diddy' Combs, Big Sean, and 2 Chainz, among others, attended their wedding.
Ka'Oir and Mane welcomed their first child, a boy they named Ice Davis in late 2020. In early 2023, Ka'Oir bore Gucci Mane a daughter named Iceland Ka'Oir Davis. Keyshia has three children – two daughters named Dior and Sade and a son – from her previous relationship. Before their wedding, Mane welcomed a son named Keitheon with his former girlfriend, Sheena Evans. Currently, Ka'oir lives in Miami, Florida together with her family.
Previously, Keyshia dated the famous American record producer, rapper, and former athlete Rick Ross (2013-2014). She also had brief affairs with the rapper French Montana, the professional basketball player John Wall, and the rapper and record executive Mack Maine.
Rumors and Controversy
Previously, a woman named Tanya Dazzle sparked a controversy when she claimed that she was Ka'Oir's sister. She took it to Instagram, complaining about her 'sister's' failure to invite her to her wedding. Keyshia later dismissed Dazzle's claims, clarifying that she was born the only girl in her family.
Height, Weight, and Physical Appearance
Keyshia is of Afro-Jamaican roots, has a set of dark brown eyes and naturally black hair. She stands 5ft 6ins (1.68m) tall, weighs approximately 135lbs (61kgs) with vital statistics of36-24-35ins. Moreover, she wears shoe and dress sizes 7(US) and 4(US) respectively,. She has a beauty mark close to her upper lip.
Net Worth
Keyshia has accumulated a decent amount from her career as a businesswoman and CEO of the KA'OIR brand. Together with her husband, the entrepreneur owns a lavish $9 million mansion. She's a big fan of luxury cars and owns several. Ka'oir's net worth is approximately $20 million as of 2023. On the other hand, her husband, Gucci Mane is worth around $15 million.
Who Is Keyshia Ka'oir's Husband, Gucci Mane: Brief Biography
Radric Delantic Davis, aka Gucci Mane, was born on 12 February 1980, in Bessemer, Alabama, and is 43 years old as of 2023, the son of now retired US serviceman Ralph Everett Dudley and tutor Vicky Jean Davis. He spent his childhood with his single mother in Atlanta. It is reported that Davis was a drug dealer during his high school days.
In the 2000s and 2010s, Mane helped pioneer the trap music sub-genre, hip hop, alongside several acclaimed Atlanta-based rappers including Young Jeezy and T.I. In 2005, he released his debut album "Trap House", and his next were "Hard to Kill" and "Back to the Trap House" in 2006 and 2007 respectively. Later in the decade Gucci released a string of commercially and critically successful mixtapes, before in 2009 recording his fourth album, "The State vs. Radric Davis." He's so far recorded 14 albums and over 70 mixtapes, and has collaborated with many successful artists. including Lil Wayne, Drake, Usher, Selena Gomez, and many more. He owns the record label, 1017 Records.