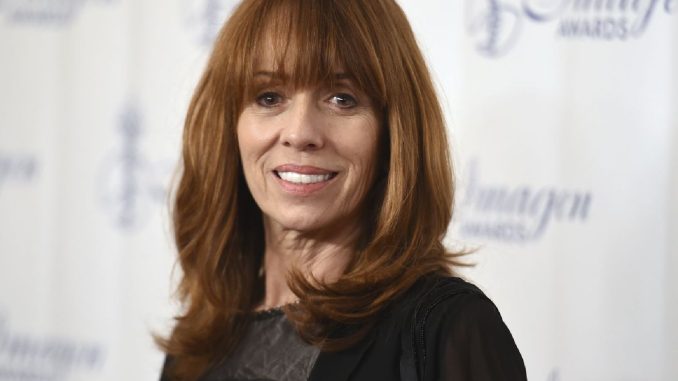 Who is Mackenzie Phillips?
American actress and singer Laura Mackenzie Phillips was born in Alexandria, Virginia USA, on 10 November 1959, meaning that Scorpio's her zodiac sign. She's appeared in 55 TV series and movies, but is perhaps still known best for playing Carol in the 1973 comedy movie "American Graffiti", which George Lucas wrote and directed, and which starred Paul Le Mat, Ron Howard and Richard Dreyfuss. It follows a group of teenagers who've just matriculated from a local high school, and are now spending their last night together; the movie won nine of its 27 award nominations, including five Oscar nominations for Best Picture, Best Actress in a Supporting Role (Candy Clark) and Best Director, amongst others.
Happy birthday, Mackenzie Phillips! The ONE DAY AT A TIME star is 61 today! She's now a drug and alcohol counselor — and still acting!What have you seen her in?

Posted by getTV on Tuesday, November 10, 2020
Education and early life
Mackenzie was raised in Alexandria by her mother Susan Stuart Adams, who was a housewife, and father John Edmund Andrew Phillips, the late American singer-songwriter and guitarist who was a member of the folk rock vocal group The Mamas & Papas. Mackenzie's brother is Jeffrey Phillips, and half-siblings Chynna Phillips, who's today a famous singer and actress, Bijou Lilly Phillips Mastersons who's a model, actress and singer, and Tameriane Phillips.
Mackenzie grew up being interested in music, and was 12 when she and her friends founded a band; she was noticed by a casting agent while they were performing, and was cast to appear in her first movie, playing Doris in the 1973 drama "Go Ask Alice". Mackenzie made her debut TV series appearance in the following year, playing Chessie Wallace in the episode "Roadblock" of the drama "Movin' On".
She studied at Highland Hall Waldorf School while simultaneously working on her acting career; Mackenzie matriculated in 1978 and then chose not to enroll at college.
Roles in movies
In 1975, Mackenzie played Robin Williams in the drama "Miles to Go Before I Sleep", and the remainder of the decade saw her appear in the 1975 comedy "Three to Get Ready", and in 1979 the drama "Fast Friends" and the war comedy "More American Graffiti".
She played one of the main characters J. J. in the 1982 romantic crime drama "Love Child", written and directed by Larry Peerce, and which also starred Amy Madigan and Beau Bridges. It tells the true story of Terry Jean Moore, who was sentenced to seven years behind bars for stealing $5 – the movie was nominated for only a single award. Mackenzie then played Deyna in the 1986 drama "Kate's Secret", and her following film role came in 1998, when cast to play Connie in the drama "True Friends".
In 2002, she portrayed Mary Burge in the biographical family drama "Double Teamed", directed by Duwayne Dunham, and which starred Poppi Monroe, Annie McElwain and Teal Redmann; it follows two sisters who've become professional basketball players. Mackenzie appeared in only two other films in the 2000s: the 2005 fantasy mystery "The Jacket" and the 2009 drama "Radio Needles".
The year 2013 saw her star as Jamie in the crime drama "She Made Them Do It", directed by Grant Harvey, and which also starred Jenna Dewan and Sarah Jo Pender. It tells the true story of Sarah Pender who was found guilty of planning two murders, and the film was nominated for a Canadian Cinema Editors Award for Best Editing in Television Movie or Mini-Series.
Mackenzie's three most recent film roles have been in the 2015 family drama "Girl on the Edge", the 2016 drama "Sacred Journeys", and the 2018 drama "North Blvd".
Roles in TV series
The '70s saw Mackenzie appear in an episode or two of various series, such as the crime mystery "Baretta", the comedy "The Mary Tyler Moore Show", and the romantic biographical comedy "Eleanor and Franklin".
From 1975 through 1983, she played Julie Cooper Horvath in 130 episodes of the comedy "One Day at a Time", created by Whitney Blake and Norman Lear, and which starred Bonnie Franklin, Pat Harrington Jr. and Valerie Brertinelli. It follows the life of a divorced mother, and the series won seven of its 25 award nominations. Mackenzie appeared in only one other TV series in the '80s, playing Carol Needom in the 1985 episode "Murder in the Afternoon" of the crime mystery "Murder, She Wrote".
The mid-1990s saw her appear in single episodes of the romantic drama "Beverly Hills, 90210", the romantic drama "Melrose Place", and the romantic comedy "Caroline in the City", then from 1999 through 2001, Mackenzie starred as Molly Phillips in the popular family adventure mystery "So Weird". It was created by Tom J. Astle, also starred Cara DeLizia and Patrick Levis, and follows a pre-teen girl who keeps witnessing supernatural occurrences, but nobody believes her; the series was nominated for seven awards. Some of Mackenzie's other TV series appearances in the 2000s were in an episode of the crime mystery "The Division", another crime mystery "Without a Trace", and the family comedy "7th Heaven".
Most recently, from 2017 through 2020, she played Pam in nine episodes of the hit comedy "One Day at a Time", in which Todd Grinnell, Justina Machado and Isabella Gomez starred, and which was created by Mike Royce and Gloria Calderon Kellett. It follows a large Cuban-American family living under the same roof, and the series won 15 of its 66 award nominations.
Other credits
Mackenzie sang the song "Don't Go Breaking My Heart" in the 1976 episode "Happy New Year" of the comedy series "One Day at a Time", and the song "Junk Food Junkie" in the 1977 episode "John Byner" of the musical comedy "The Jacksons".
She received special thanks for the 2004 historical science fiction documentary movie "Empire of Dreams: The Story of the 'Star Wars' Trilogy".
Some of Mackenzie's most recent talk-show appearances have been in "Stars in the House", "America Recovers" and "Entertainment Tonight".
Awards and nominations
Mackenzie won a Meritorious Achievement Award at the 2012 LA Femme International Film Festival.
She was also nominated for a 2005 TV Land Award for Favorite Singing Siblings, for her and Valerie Bertinelli's performance in "One Day at a Time", and a 2017 Behind the Voice Actors Award for Best Vocal Ensemble in a New TV series, for her and her colleagues' performance in "Milo Murphy's Law".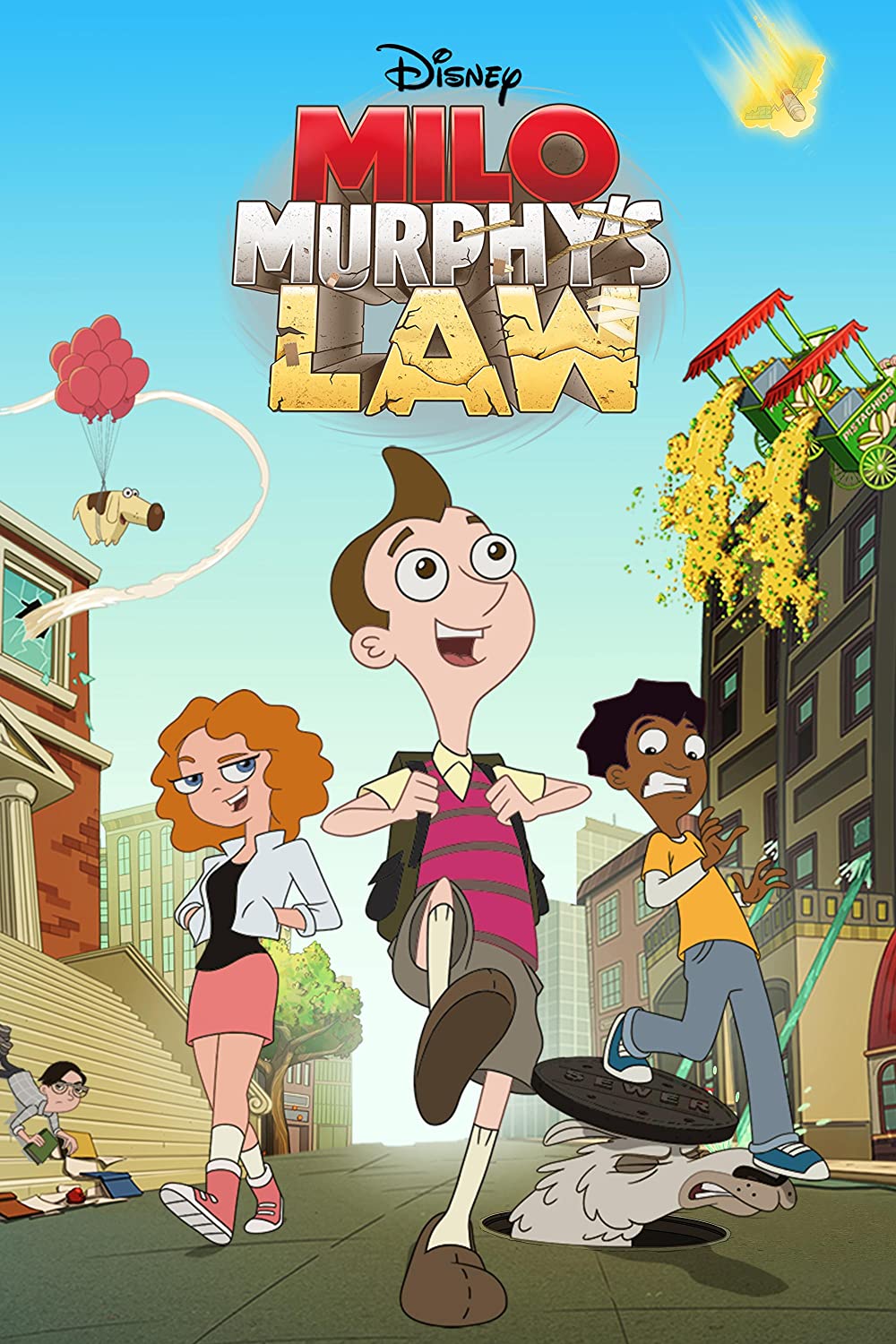 Drug addiction and scandals
Mackenzie revealed in her 2009 memoir "High on Arrival" that she was 11 when she began taking cocaine, and that her father took it with her, as well as injected her with it. She was fired from the series "One Day at a Time" in 1980 aged 20, because of her drug and alcohol abuse, having nearly killed herself twice by overdosing. She returned to the series after having completed a rehab program, but soon began using cocaine again, and was permanently fired in 1983; she continued using cocaine until the first half of the '90s, but has since been clean.
Mackenzie also revealed that she was raped by her father in 1979, the night before she was to marry her first husband, and that she was then in a sexual relationship with her father for a while, describing it as 'sort of Stockholm syndrome'; the two stopped having sex after Mackenzie became pregnant, and her father paid for her abortion.
Love life and marriages
Mackenzie's been married thrice, and has revealed that she's bisexual. Her first husband was British rock 'n' roll band manager Jeffrey Sessies, who's probably only known for being a son of the late British businessman and raconteur Arden Frederick 'Freddie' Sessier; Mackenzie and Jeffrey married in 1979, but divorced two years later.
She and her second husband, British rock 'n' roll guitarist Michael Barakan aka Shane Fontayne exchanged vows in 1986, divorced in 2000,and have a son Shane Barakan, born in 1987.
From 2005 through 2007, Mackenzie was married to her third husband Keith Levenson.
She's yet to speak of other people who she's perhaps been with, Mackenzie's unattached as of April 2023, has been married thrice, and has a son with her second husband Michael Barakan.
Interesting facts and hobbies
Mackenzie's appeared in a number of talk-shows, most notably in the third season of the show "Celebrity Rehab with Dr. Drew" in January 2010, to speak about her rehabilitation, as well as to urge people to stop using drugs.
Mackenzie's followed by more than 50,000 people on Instagram, and has uploaded over 260 pictures and videos onto the network, most of which show her spending time with her dog and friends.
She's a philanthropist and has worked with several charity organizations, mostly enjoying helping the youth, and abandoned animals.
Mackenzie loves to read books in her spare time; her favorite genre's psychology, and her favorite book is "Emotional Intelligence" by Daniel Goleman.
Her favorite actresses are Katharine Hepburn and Ingrid Bergman, and some of Mackenzie's favorite movies include "Guess Who's Coming to Dinner", "The African Queen" and "Bringing Up Baby".
Height, eyes and wealth
Mackenzie's age is 63. She has brown eyes and hair, is 5ft 7ins (1.71m) tal, ,and weighs around 135lbs (62kgs).
Mackenzie's net worth's been estimated at over $1 million, as of April 2023.