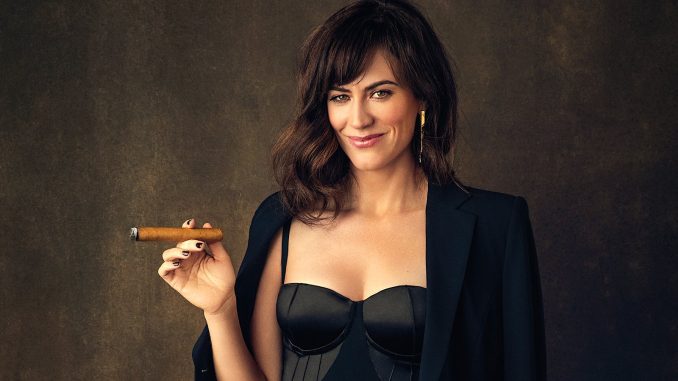 Maggie Siff
The American actress Maggie Siff was born on 21st June 1974, and has had many notable roles over the years. From playing a wealthy heiress on "Mad Men" to being nominated for two Critics' Choice Television Awards for her work in the drama series "Sons of Anarchy", Maggie's career has gone from strength to strength, thanks to her talent and perseverance.
Little is known of Maggie's parents; her father, a retired actor of Ashkenazi Jewish descent, is believed to have helped influence his daughter to choose a career in the entertainment industry. Maggie once stated in an interview that she felt culturally Jewish due to her upbringing.
Education and Career Beginnings
After matriculating from The Bronx High School of Science, Maggie furthered her studies at Bryn Mawr College, majoring in English and graduating in 1996. Later, she obtained a Master of Fine Arts in acting degree from New York University's prestigious Tisch School of the Arts. Upon graduating from Tisch, Maggie held a temporary job at a hedge fund, which would later come in handy for her role in "Billions".
Before establishing herself as a TV actress, Maggie worked in regional theater, and won a Barrymore Award for Excellence in Theater in 1998.
Career
Maggie's first TV role was in 2004, when she played an Alcoholics Anonymous speaker in an episode of "Rescue Me". Taking on as many minor roles as possible in order to plump up her portfolio, Maggie also appeared in popular series "Law & Order", "Grey's Anatomy", and "Special Victims Unit" in the same year.
In 2007, Maggie began her first recurring role, as Rachel Menken Katz in "Mad Men". As the head of Menken's department store, Rachel embarked on a clandestine affair with Don Draper, the debonair leading man of the series. Rachel and Don met when she turned to the Sterling Cooper Advertising Agency for ideas to help advertise her department store.
When Don was blackmailed by Pete Campbell, he suggested to Rachel that they both run away to Los Angeles. As Don was married and had children, a scorned Rachel realized that he had no serious feelings for her, but saw her as an opportunity. In a later episode, Rachel bumped into Don at a restaurant and shared that she had married a man named Tilden Katz; eight years later in the "Mad Men" universe, she was revealed to have passed away of leukemia, with Don unexpectedly dreaming of her the night before receiving the news.
Maggie and the rest of the "Mad Men" cast were nominated for a Screen Actors Guild Award in the Outstanding Performance by an Ensemble in a Drama Series category.
"Sons of Anarchy"
Shortly after leaving her role as Rachel, Maggie was cast as Dr. Tara Knowles in "Sons of Anarchy". Tara's first appearance in the series was in its pilot – an emotionally complex character, Tara was born in 1980 and died at the young age of 33 after being stabbed in the back of her head. Tara had a tragic upbringing, as her mother died when she was nine and she was raised by her drunken father. In 1996, she was arrested on three separate occasions for disorderly conduct, possession of stolen property, and public intoxication.
Tara was Jax Teller's high-school sweetheart who left the small town of Charming, California, when both were 19 years old. After leaving Charming, she moved in with her father's cousin in San Diego, and graduated with honors from the University of California. According to her files, she later attended medical school in Chicago and was top of her class, even doing an internship in Chicago Presbyterian.
While in Chicago, Tara forgot Jax with a new man named Josh Kohn. After getting pregnant by him, she had an abortion at six weeks; when Josh became intimidating towards her, Tara was forced to take out a restraining order against him, which damaged their relationship to the point of no return. The brunette then fled to Charming after an eleven-year absence, claiming that it was the only place she'd ever felt safe.
It's important to note that all these events took place before season one. During season one, viewers were introduced to Tara as a pediatric resident at the town's local hospital, with her dramatic backstory being revealed in later episodes. Having inherited her childhood home when her father died, Tara was economically stable and had no worries in life – apart from her ex-boyfriend Josh, who came to town to look for her just weeks after the move.
'Sons of Anarchy' Season 1 Bluray Screencaps https://t.co/CtilMoxKDc #sonsofanarchy #maggiesiff #taraknowles pic.twitter.com/9AWbqL55QW

— Maggie Siff Web (@maggiesiffweb) December 6, 2016
Fearing for her life, a desperate Tara turned to her ex-boyfriend Jax for help. After damaging his car and beating him up at the local barbershop, Jax effectively kicked Josh out of town; however, he returned yet again, brutally attacking Tara in her own home. Unfortunately for Josh, he wasn't counting on Tara being prepared for his return, and received an unpleasant surprise when she shot him in the gut and immobilized him.
After shooting Josh, Tara called Jax for help. In a surreal turn of events, Jax decided that the best thing to do would be to shoot Josh in the head and put his antics to an end; after doing so, the former couple made love and decided to rekindle their relationship.
When Jax's ex-wife Wendy Case returned to town following a lengthy rehab stint, Jax forgot all about Tara. Even so, he didn't take kindly to being told by Tara that she was going to return to Chicago, as she was finding it hard to adjust to life in Charming. However, a weak-willed Tara changed her mind, and gave Jax a second chance during the season one finale.
From season two onwards, Tara was officially Jax's girlfriend, with their turbulent relationship being one of the show's main storylines. Tara's character development was something for the books, as she went from being an accomplished doctor to an intimidating thug, as she became tangled up in Jax's illegal activities. At the beginning of season six, Tara tried and failed to get herself – and her sons – out of Charming, having been arrested for her involvement in a grisly murder.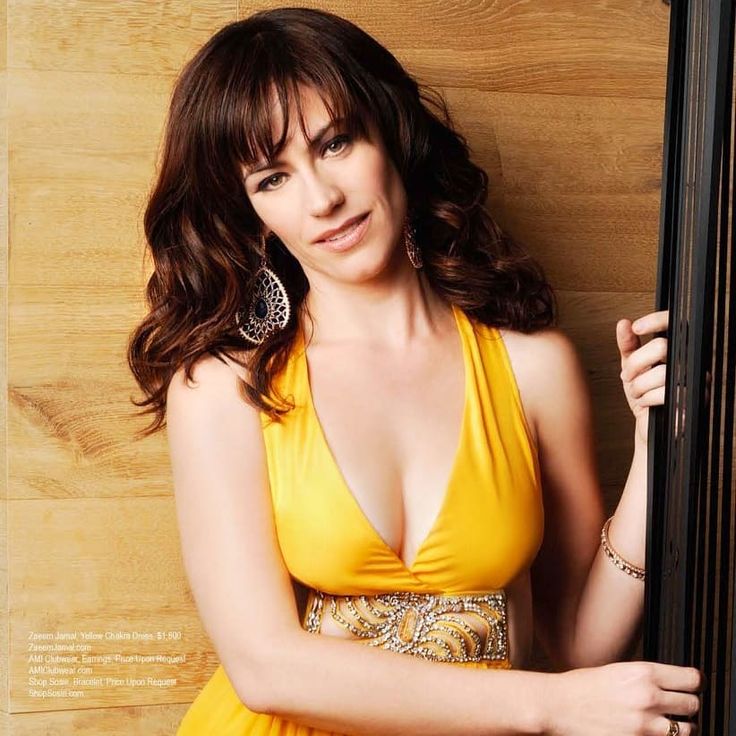 Realizing that she couldn't rely on anyone for help, and perhaps sensing that Jax had cheated on her, Tara decided to co-operate with authorities in exchange for witness protection. This made her a liability to Jax and most of their associates, who were all involved in criminal activities. Astonishingly, Jax agreed to surrender himself to authorities in exchange for Tara's freedom and immunity when he found out; he did so hoping that Tara would take their sons out of Charming and raise them in a normal environment. This turned out to be a catastrophic decision, as Tara was murdered by one of Jax's associates shortly afterwards, meaning that his sacrifice – and her confession – had been for nothing.
2023
As Maggie doesn't have social media, there are no updates on the brunette actress's latest projects. Three years after leaving "Sons of Anarchy", Maggie was cast as Wendy Rhoades in "Billions", a drama series influenced by real-life financial crime prosecutions and federal cases. To date, Maggie has appeared in 55 episodes of the series, and is one of its main characters. The psychiatrist turned performance coach somehow finds herself in the thick of most of the show's subplots, meaning that there's little possibility of her character being written out anytime soon.
A measure of Maggie's success is her net worth, estimated at over $8 million as of mid-2023.