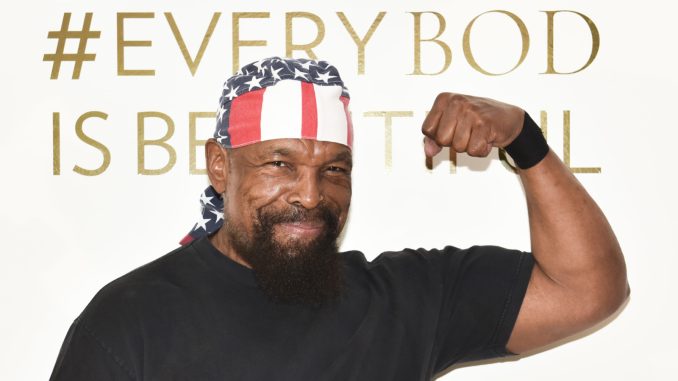 Who is Mr. T?
Famous American actor, professional boxer and former bodyguard Mr. T, was born Laurence Tureaud in Chicago, Illinois USA, on 21 May 1952, making Gemini his zodiac sign. He's appeared in 53 movies and TV series, and is probably still known best for playing Clubber Lang in the critically acclaimed 1982 sports movie "Rocky III", which Sylvester Stallone wrote, directed and starred in. The film also starred Talia Shire and Burt Young, follows the life of professional boxer Rocky, and won three of its 12 award nominations, including an Oscar nomination for Best Music, Original Song.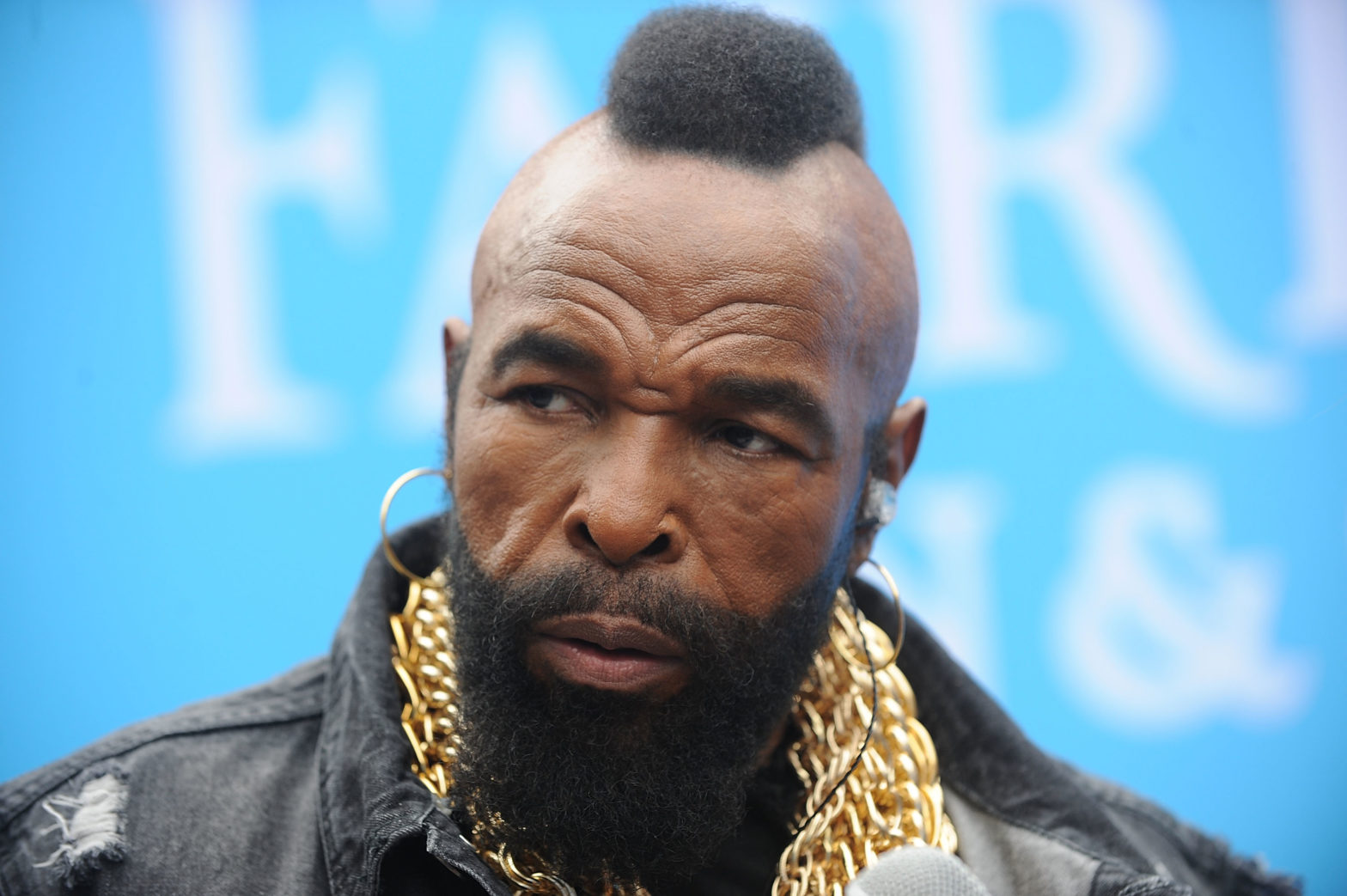 Education and early life
Mr. T was raised alongside his 11 older siblings (seven brothers and four sisters) in Chicago, by their father Nathaniel Tureaud who was a minister, and mother whose name remains undisclosed, but who was a housewife. Mr. T was five when Nathaniel abandoned the family, and he thus changed his name to Lawrence Teo in the same year; aged 18, he changed his name to Mr. T.
He was mostly into playing football, practicing martial arts and wrestling while attending Dunbar Vocational High School; he was his city's wrestling champion two years in a row. Mr. T matriculated in 1970, and then enrolled at Prairie View A&M University on a football scholarship; he was focused on studying math, but was expelled after only a year.
Before acting
Mr. T began working as a gym instructor when he was 19, and in 1975 joined the US Army's Military Police Corps; after he was discharged in 1978, he attempted to join the Green Bay Packers of the National Football League (NFL) prior to becoming a nightclub bouncer. He's revealed that he was involved in more than 200 fights while working as a bouncer, was sued numerous times, but won every case.
Mr. T then became a well-known bodyguard, working for wealthy people such as judges, businessmen and politicians; some of these included American singer and actress Diana Ross, the late professional boxer Muhammad Ali, and American actor and moviemaker Levardis Robert Martyn 'LeVar' Burton Jr.
He was also often offered to kill people, collect debts, find missing people and track runaway teenagers.
Mr. T's since appeared in more than 100 commercials, for companies such as Forbes, Blizzard and Snickers.
Roles in movies
Mr. T's acting career was launched when he was spotted by famous American actor and moviemaker Sylvester Stallone, while competing in the show "America's Toughest Bouncer"; this was how he was cast to play Clubber Lang in the above mentioned movie "Rocky III".
Some of Mr. T's following roles were in the 1983 action comedy "D. C. Cab", and in 1984 the comedy "The Toughest Man in the World" and the family drama "A Christmas Dream". In 1987, he voiced Jabberwock in the animated family adventure "Alice Through the Looking Glass", directed by Andrea Bresciani and Richard Slapczynski, and which starred Janet Waldo, Townsend Coleman and Phyllis Diller; it follows Alice who's fallen through a mirror, and has found herself in Chessland. Mr. T could then have been seen appearing in the 1990 crime drama "Straight Line", the 1992 sports video "Best of WrestleMania", and the 1993 science fiction comedy "Freaked".
His following notable performance was playing The Wise Janitor in the 2001 comedy "Not Another Teen Movie", directed by Joel Gallen, and which starred Chyler Leigh, Jaime Pressly and Chris Evans. It's a parody of various teenage movies, and the film was nominated for five awards.
Mr. T voiced Earl Devereaux in the critically acclaimed 2009 animated adventure comedy "Cloudy with a Chance of Meatballs", which won one of its 15 award nominations; this remains his most recent film role.
Roles in TV series
Mr. T's debut TV series appearance was in a 1982 episode of the comedy "Saturday Night Live", and he was then cast to play and voice characters in an episode of various series, such as the family comedy "Silver Spoons", the animated adventure comedy "Alvin & the Chipmunks", and the family comedy "Diff'rent Strokes".
From 1983 through 1985, Mr. T starred in his own animated action "Mister T", created by Martin Pasko and Steve Gerber, and which also starred Cathy Cavadini and Peter Cullen; it follows Mr. T and his gymnastics team as they're fighting crime together, and the series was nominated for a 1986 Young Artist Award for Best Family Animation Series or Special.
He became famous for playing the lead character B. A. Baracus in the evergreen action crime adventure "The A-Team", which also starred George Peppard and Dwight Schultz, and aired from 1983 through 1987. The series follows the lives of four Vietnam veterans who've been framed with a crime, and won three of its 11 award nominations.
Wow! You did it Ladies, Congratulations! @AprilRossBeach and @alixklineman , you Deserve the Gold! You Brought your "A" Game to the A-team! USA All the Way, you made Us Proud! @NBCOlympics @TeamUSA @usavolleyball @USAVBeach #gold #theAteam

— Mr. T (@MrT) August 6, 2021
From 1988 through 1990, Mr. T starred as T. S. Turner in the crime drama "T and T", created by Michael Hirsch and Elia Katz, and which also starred David Nerman and Alexandra Amini; it follows the life of private detective and former boxer T. S. Turner, and the series was nominated for two awards. Mr. T had only a couple of roles in the '90s, playing or voicing characters in an episode or two of the family comedy "Blossom", the animated adventure comedy "Eek! The Cat" (voice role) and the animated family comedy "Sabrina: The Animated Series" (voice role).
From 2001 through 2003, he voiced Bongo in the English version of the animated family drama "Pecola", and the remainder of the decade heard him voice characters in an episode of the animated family comedies "House of Mouse", "The Simpsons" and "Johnny Bravo".
Mr. T's most recent TV series role has been playing a supporting character in the 2014 episode "Gary's Big Break?" of the comedy "The Comeback Kids"; even though inactive in the film industry for nearly 10 years now, Mr. T hasn't officially retired.
Other credits
Mr. T voiced himself in the 2003 video game "Celebrity Deathmatch".
He received special thanks for the 2008 action comedy thriller movie "War, Inc."
Mr. T's made a guest appearance in numerous talk-shows, most recently in "WGN Morning News", "Hollywood Insider" and "Biography: WWE Legends".
Awards and nominations
Mr. T won a 1984 People's Choice Award for Favorite Male Performer in a New TV Program.
He's been nominated for two other awards: a 1983 Razzie Award for Worst New Star for his performance in "Rocky III", and a 2008 TV Land Award for Character You REALLY Don't Want to Make Angry, for "The A-Team".
Mr. T as James Clubber Lang: Rocky III Movie Collectible Figure

Posted by Prop Replica Store on Friday, October 12, 2018
Wrestling career
Mr. T became a professional wrestler in 1985, when he signed with World Wrestling Federation (WWF) and was teamed up with famous American retired professional wrestler Terry Gene Bollea – aka Hulk Hogan.
He competed in World Class Championship Wrestling on 21 July 1989, but only returned to wrestling in 1994, when he defeated Kevin Sullivan.
Love life and relationships
Mr. T prefers to keep the details of his love life to himself, but it's known that he and non-celebrity American Phyllis Clark exchanged vows in 1971, in front of their closest friends; Phyllis gave birth to their first daughter Lesa in the same year, and their second daughter Erica Clark followed in 1979. Erica's a reality TV personality, and has made a guest appearance in talk-shows "Hart of the City" and "Jay Davis Presents: Creative Hustle".
The date of Mr. T and Phyllis' divorce remains undisclosed; he has a son Lawrence 'TJ' Junior who was a born in 1986, but it remains unknown whether or not TJ is Phyllis' son.
Mr. T hasn't mentioned other women whom he's dated, he seems to be unattached as of April 2023, was once married to Phyllis Clark, and has three children.
Interesting facts and hobbies
Mr. T cut over a hundred oak trees on his property in Lake Forest, Illinois in 1987, and the event was described as 'The Lake Forest Chain Saw Massacre' by a local newspaper.
He was diagnosed with T-cell lymphoma in 1995, and has written about his fight against cancer in his yet-to-be-published book "Cancer Saved My Life (Cancer Ain't For No Wimps)".
Following the devastation caused by Hurricane Katrina in 2005, Mr. T stopped wearing all of his gold, stating that it would be disrespectful to people who had lost everything in the hurricane.
He's uploaded 60 pictures and videos onto his Instagram account, and close to 50,000 people are following him on the social media network.
Mr. T's a huge fan of the late actor Leslie Nielsen, and some of his favorite movies include "Airplane!", "The Naked Truth" and "Wrongfully Accused".
Height, eyes and wealth
Mr. T's age is 71. His eyes are brown, he has a black mohawk haircut, he's 5ft 10ins (1.79m) tall and weighs around 185lbs (84kgs).
Mr. T's net worth's been estimated at over $2 million, as of April 2023.