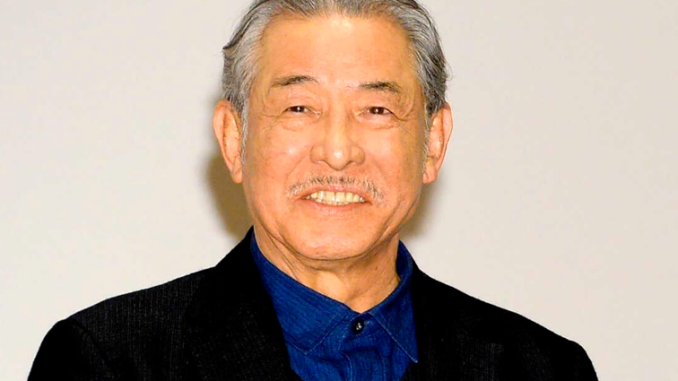 Issey Miyake was a legendary Japanese fashion designer who was known for his technology-driven clothing designs, exhibitions, and fragrances, such as L'eau d'Issey, which became his best-known product. He is the recipient of prestigious awards like the Kyoto Prize and is the founder of Japan's first design museum, 21 21 Design Sight. He designed the black turtleneck which became a key part of Apple co-founder Steve Jobs' signature look. He was recognized as the Prince of Pleats for his iconic bold styles. 
How did Issey Miyake die?
Issey Miyake, an iconic Japanese fashion designer died of liver cancer on 5 August 2022, at the age of 84; his office confirmed. A funeral service has already been held with his family and close friends, his office said, adding that a memorial ceremony will not be held, in line with the designer's wishes. He was known to work with traditional and modern fashion techniques during his long career. He dies at his home. 
What was Issey Miyake Known For?
Being a fashion designer. 
For his forward-thinking design and manufacturing techniques.
Where was Issey Miyake From?
Born on 22 April 1938, Issey Miyake was from Hiroshima, Japan, where, at age of 7, he was exposed to the U.S. atomic bombing in August 1945. He did not reveal his experiences until 2009 when then U.S. President Barack Obama advocated for a world free of nuclear arms. He held Japanese nationality and his ethnicity was Japanese-Asian. For the last time, he celebrated her 84th birthday as of 2022. As per his birthdate, his zodiac sign was Taurus. His mother died from radiation exposure three years after the attacks on Hiroshima. As a child, he wanted to become a dancer. His interest in fashion started by studying his sister's fashion magazines.  He studied graphic design at the Tama Art University in Tokyo, graduating in 1964. He entered designs into a fashion competition at the Bunka Fashion College in Tokyo. After his graduation, he enrolled in the Chambre Syndicale de la couture Parisienne school in Paris and was apprenticed to Guy Laroche as an assistant designer. Moreover, he worked with Hubert de Givenchy, drawing 50 to 100 sketches daily. In 1969, he moved to New York City, and there, he met artists like Christo and Robert Rauschenberg. He was enrolled in English classes at Columbia University and worked on Seventh Avenue for designer Geoffrey Beene. After he returned to Tokyo, he founded the Miyake Design Studio, a high-end producer of women's fashion.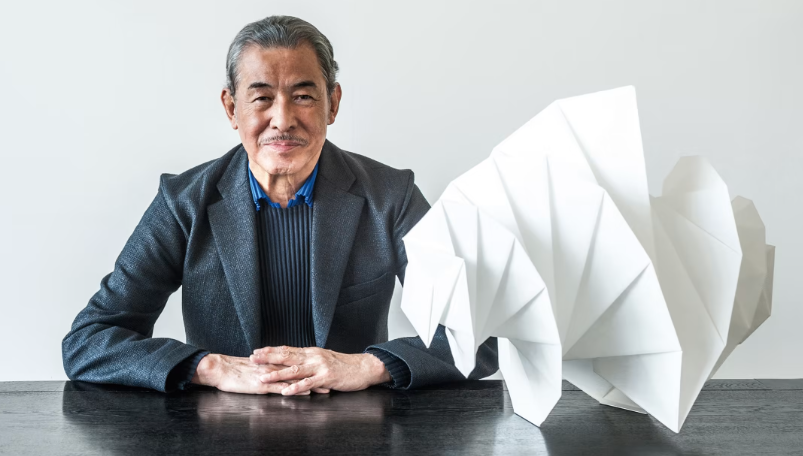 Issey Miyake Career Timeline
Issey began to experiment with new methods of pleating that would allow both flexibilities of movement for the wearer as well as ease of care and production in the late 1980s. 
After studying how dancers move, he sent 200 to 300 garments for dancers to wear a different one in each performance of The Last Detail which led to the development of the Pleats, Please range and inspired him to use dancers to display his work. 
After he developed a friendship with Apple's Steve Jobs, he produced the black turtlenecks which would become a part of Jobs' signature attire. 
Between 1996 and 1999, he collaborated with artists for his Guest Artist series. The first collaboration was with the photographer and collage maker Yasumasa Morimura; the other artists were Nobuyoshi Araki, Tim Hawkinson, and Cai Guo-Qiang.
He turned over the design of the men's and women's collections in 1994 and 1999. 
It was in 2007, that Naoki Takizawa opened his own brand supported by the Issey Miyake Group and was replaced as Creative Director by Dai Fujiwara, who ran the House of Issey Miyake until 2012.
He was one of the co-Directors of 21 21 DESIGN SIGHT, Japan's first design museum in 2012. 
His lines and brands include Issey Miyake, Issey Miyake Fête, Pleats Please Issey Miyake, HaaT, A-POC, 132 5. Issey Miyake, me Issey Miyake, Bao Bao Issey Miyake, Issey Miyake Watches, Issey Miyake Perfumes, Evian by Issey Miyake, ELTTOB TEP Issey Miyake, 21 21 Design Sight, The Miyake Issey Foundation, Issey Skyline. 
He also had a line of perfumes. His first fragrance, the light aquatic-floral L'eau d'Issey for women, was launched in 1992. The scent was followed by L'eau d'Issey Pour Homme (for men) in 1994. 
Every year from 2007 on, Issey Miyake brought out a "limited time only" fragrance for ladies, for which he brought in a "guest" perfumer.
In 2007, he launched 'Drop on a Petal', and in 2008 he launched 'Reflections in a Drop'. 
His fragrances are produced under a long-term agreement by the Beauté Prestige International division of Shiseido, which also produces fragrances for Narciso Rodriguez, Elie Saab, and Jean-Paul Gaultier. 
Awards and Achievements
In 2005, he was awarded the Praemium Imperiale for Sculpture.
Won the Arts and Philosophy Kyoto Prize in 2006
Japan's Order of Culture, 2010
XXIII Premio Compasso d'Oro ADI, 2014, for family of lamps IN-EI Issey Miyake, Artemide.
Who was Issey Miyake Wife?
Issey Miyake was a married man but he had kept his personal life very secretive till his death. He had not stated anything about his spouse and kids' details to the media. However, the family was living a happy life before the demise of Issey. His sexual orientation was straight and he was not gay. 
What was Issey Miyake Net Worth?
Issey Miyake was a professional fashion designer. The net worth of Issey Miyake is estimated to have between $80 Million – $85 Million as of 2022. Her salary was in millions of dollars. He was living a lavish lifestyle from his earnings. His main source of wealth was from fashion designing career. 
How tall was Issey Miyake?
Issey Miyake was a handsome man who stood at the height of 1.80 m or 5 feet 7 inches. His bodyweight consisted of 75 Kg or 165 lbs. He had a pair of black eyes and his hair color was salt and pepper.