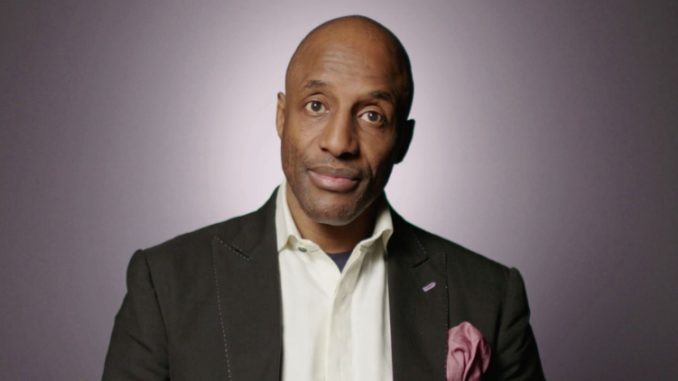 John Fashanu is a British TV presenter and former professional footballer. As a former footballer, John Fashanu plays in a center-forward position from 1978 until 1995, most notably in an eight-year spell at Wimbledon in which he won the FA Cup in 1988 and scored over 100 goals in all competitions. He was also capped twice at the senior level by England. Moreover, he also played for Norwich City, Miramar Rangers, Lincoln City, Crystal Palace, Millwall, and Aston Villa during his football career. He scored 134 league goals in a career lasting 17 years. After his retirement, he went on to co-host the British television show Gladiators in the 1990s, and between 2003 and 2004 he managed his own Sunday league football side Fash FC on Bravo. In January 2023, Fashanu was a contestant on the fifteenth series of Dancing on Ice. 
What is John Fashanu Known For?
John Fashanu is a former footballer and TV presenter. 
John is best known for his eight-year stint as a forward at Wimbledon. 
Who are John Fashanu's Parents?
John Fashanu was born on 18 September 1962 in Kensington, London, England. He holds British nationality and his ethnicity is Mixed. He is the son of Pearl Gopal, a nurse from British Guiana, and Patrick Fashanu, a Nigerian barrister living in the UK. When his parents split up he was sent, together with his older brother Justin, to Barnardo's care home. When he was five, he and his brother were fostered by Alf and Betty Jackson and were subsequently brought up in Shropham near Attleborough, Norfolk. He celebrated his 60th birthday on September 18, 2022. Virgo is his zodiac sign and he follows Christianity religion. 
How was the Career of John Fashanu? 
Football Career
John Fashanu started his career with football. Initially, he joined  Norwich City in 1979 and then turned professional in 1981. He managed just five league appearances and scored once during his 1981-1982 season. He managed two appearances in the 1982–83 First Division campaign. After then, he had a brief loan spell with Crystal Palace from Norwich.
Likewise, he played in the English off-season in New Zealand with Miramar Rangers and made an appearance in the final of the local equivalent of the FA Cup, the Chatham Cup. Next, he joined Lincoln City on a free transfer on 23 September 1983. He scored seven goals from 26 league games during the season. In his first season at The Den, he scored four goals in 25 games helping the Lions reach the FA Cup quarter-finals. In his 1985-1986 season, he managed to score 8 goals from 25 games. 
Wimbledon
Fashanu then joined Wimbledon in March 1986. His four goals from the remaining nine league games helped Wimbledon seal the final promotion place. He was Wimbledon's top scorer with 11 league goals and would be a regular goalscorer in the top flight for the Dons for a further seven seasons.
He also helped Wimbledon win the FA Cup, beating Liverpool in a final in 1988. He scored Wimbledon's goal as Liverpool defeated them 2–1 in that year's Charity Shield. During the season, he scored 126 goals.
He was the First Division's second-highest scorer with 20 goals as his side finished seventh in his 1990-1991 season. He received criticism during the 1993–94 season when a clash with Gary Mabbutt. 
Aston Villa
Fashanu was sold to Aston Villa for £ 1.35 million on 4th August 1994. Due to injury, he could only play 13 games and scored 3 goals for Villa. 
His last game was on 4 February 1995 away at Manchester United 
in a Premiership game. After the end of the season, he retired as a result of this injury. 
International career
John Fashanu represented England at the full International level gaining two caps – against Chile and Scotland in the 1989 Rous Cup, due to his good form at the club level for his then club Wimbledon. 
He was also eligible to play for Nigeria and since retiring he has expressed regret in not being able to do so.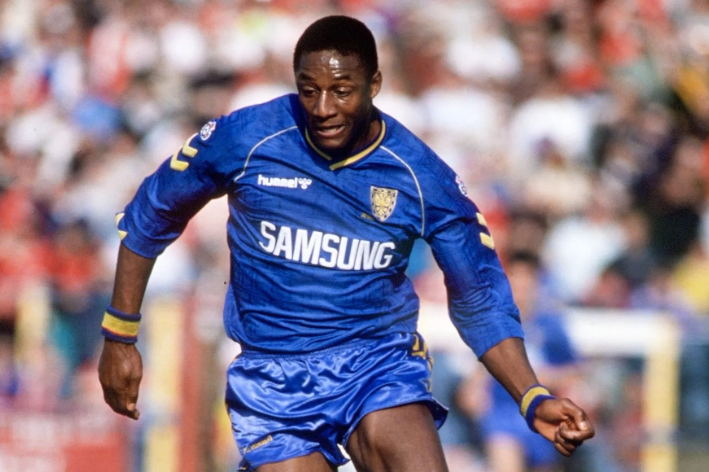 Post-football career
After his retirement from football, he became a television presenter and presented the UK edition of "Gladiators" in the 1990s. 
He came second in the second series of I'm a Celebrity… Get Me out of Here! in 2003. In the same year, he fronted a six-part series for ITV1 based on the American format Man vs. Beast. He also presented Fash's Football Challenge, a reality television show in 2004. 
He also released a video "Focus on Fitness with Fash". He is now the host of Deal or No Deal Nigeria, airing on M-Net Africa.
In 2003, he became the manager of his own Sunday league football team Fash FC as part of a television reality show.
In January 2023, he was a contestant on the fifteenth series of "Dancing on Ice".
Awards and Achievements
Wimbledon
Who is John Fashanu married to?
John Fashanu is currently a married man. He tied the knot to his wife, Abigail Fashanu in 2011. Since then, they are enjoying their life happily. Previously, he has been married twice. He met his first wife, a Spaniard when they were both 18. When their daughter, Amal, was two, John and Spaniard split. After that, he married his second wife Melissa Kassa-Mapsi. They divorce in 2004. John has two sons, Amir and Akio, and two daughters, Alana and Amal from his marriage. His sexual orientation is straight. 
How much is John Fashanu Net Worth?
John Fashanu is a former football player and is currently a TV host. As of 2023, John has an estimated net worth of $20 million (£17 million). He has made this fortune from his sports victories and television appearances. His main source of wealth comes from the entertainment industry and his football career. The team, Wimbledon FC, signed Fashanu for a record-breaking (at the time) £125,000 and after winning the championship, the footballer was undoubtedly rewarded in plenty. He finished in second place on I'm A Celebrity… Get Me Out Of Here! winning a huge sum of money. Fashanu is also paid for his participation in Dancing On Ice while the exact sum of his wealth is still to get disclosed yet. He has also run businesses in Nigeria. He is living a lavish lifestyle from his earnings. 
How tall is John Fashanu?
John Fashanu is a handsome man with an attractive personality. His charismatic persona has attracted a lot of viewers towards him. He stands tall at the perfect height of 6 feet 1 inch or 1.85 m. His body weight consists of 75 KG. Being a former footballer, he maintains his body a lot, and his body type is athletic. He has got a healthy body and he is very conscious about his food intake. He has a pair of black eyes whereas his hair is bald.