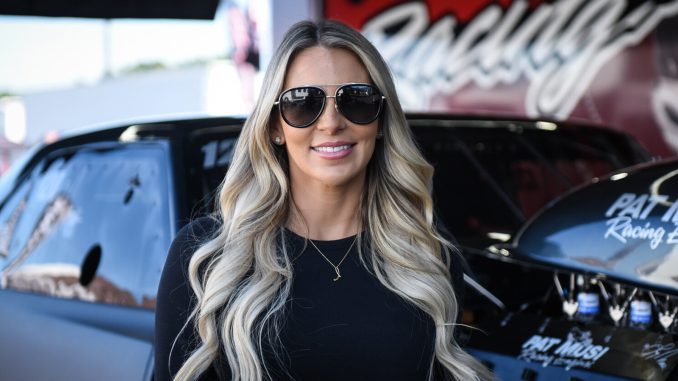 Lizzy Musi is a professional drag racer, known for her appearances in the Discovery Channel's "Street Outlaws". Born into a family of racers, she began her career in Junior Dragster events at the age of eight, and has since won multiple races and championships, including becoming the youngest driver to win a Professional Modified Association race in 2013. Lizzy is also recognized for breaking barriers as a female driver in a male-dominated sport, and her Pro Mod Camaro, "Aftershock", has become one of the most recognizable cars on the show. Her perseverance and determination have inspired many, making her a role model for young women who aspire to compete in drag racing. However, she's recently shared news that it has been determined that she has breast cancer in its fourth and final stage. While giving the announcement on her YouTube channel, she was accompanied by her future husband, Kye Kelley, whom she is set to marry in November of this year.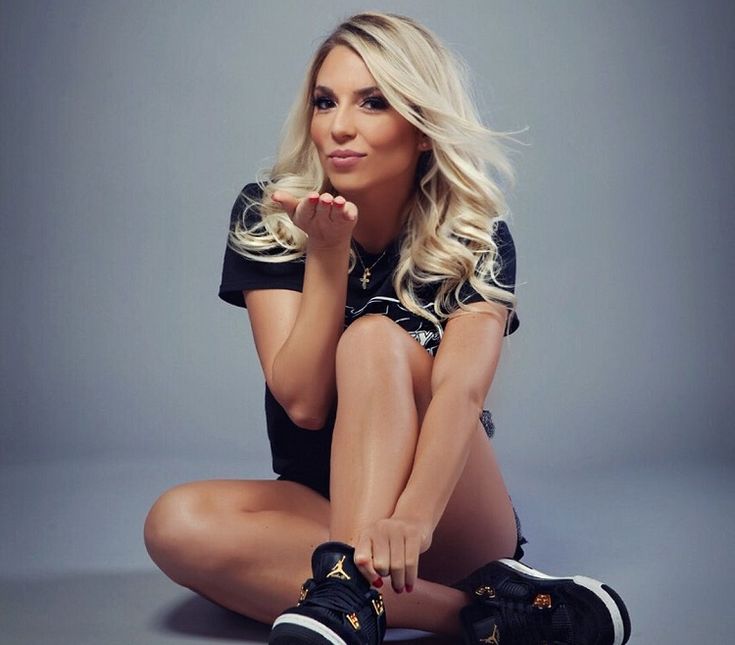 Lizzy Musi career
Lizzy Musi is a renowned professional race car driver who has made a name for herself in the world of motorsports. Born on New Year's Day1991, in New Jersey, USA, Lizzy grew up surrounded by racing, as Pat Musi, her father, is a legendary engine builder and racer.
, Lizzy began her racing career at the age of eight, in Junior Dragster events, competing against other young drivers. She quickly showed a talent for racing, and as she got older, began to compete in other classes of drag racing. Lizzy's passion for speed and her impressive driving skills have earned her a loyal fan base and respect from her fellow racers.
In addition, Lizzy is actively involved in her family's business, Musi Racing Engines, where she works alongside her father and brother. Together, they build some of the most powerful engines in the racing world.
Given that race car driving is a perilous profession, it comes as no surprise that Lizzy Musi has encountered a few mishaps behind the wheel over the years. In 2012, during an American Drag Racing League event in Bristol, Tennessee, she experienced her first crash at the age of 21. Driving a Chevrolet Camaro, Lizzy lost control of her vehicle and catapulted over the fencing, narrowly missing a cameraman. Fortunately, neither she nor the cameraman sustained serious injuries. Her most recent collision occurred on 31st of July 2021, in the starting round of the Darlington Dragway "No Prep Kings" event. (That same day her boyfriend, Kye, proposed to her.) Her car veered off the track and crashed into the protective wall at high speed. The whole incident happened in a matter of seconds, and Lizzy quickly regained her footing.
Despite facing challenges along the way, including crashes and mechanical failures, Lizzy has remained committed to her racing career, and her resilience and determination have inspired many. She continues to push herself to new heights in the world of drag racing, and her success serves as a testament to her skill and determination.
Lizzy's battle with cancer
Lizzy's first suspicions of cancer arose  in December of 2022, when she became aware that the lump in her breast had grown rapidly over a few months; her worries led her to do extensive testing to verify if it was cancer. Eventually, she received the dreaded call from her doctor who confirmed her worst fears that it was indeed cancer. She was with her family, testing a race car in preparation for the upcoming events on "Street Outlaws" when she got the news, and she shared how difficult it was to let everyone know you have this disease. Her doctor also notified her that her breast cancer is one of the most aggressive and fast spreading cancers he'd seen, which caused even more heartbreak.
Further tests were conducted on 17 April, which showed that her cancer had spread further throughout her body, most notably to her liver and lymph nodes. Lizzy shared that this was when the news finally got to her, and she had a complete breakdown. Following this news, she was scheduled to begin her chemotherapy treatment on 21st of April.
Still, Lizzy remains optimistic about her situation, having received a lot of support from fans, friends, and family members. Her fiancée, Kye Kelley, said that the situation is hard on them but that he will help her through it and that he will be fighting right beside her. His support is probably the most important one for Lizzy while she battles what she has called "My Toughest Race Yet". Lizzy even shared her desires to start a family in the future, but noting that it is very difficult to balance her career and her ongoing health situation.
Unfortunately, due to the seriousness of her health condition, Lizzy will likely have to miss out on the next season of "Street Outlaws", and it's unclear whether or not she will compete in the events taking place in October 2023. On the other hand, Key has reportedly said that he will maintain his planned racing schedule for the current year.
Well here it is…. Never thought in a million years I would post a picture like this.I want to share every raw moment…

Posted by Lizzy Musi on Saturday, June 3, 2023
Possible cause of cancer
Her breast cancer could potentially be related to a breast augmentation Lizzy had in the past. Her attempt was ultimately unsuccessful and she had to get a revision. The doctor was able to fix the first issue that occurred and she later had a second revision in June 2022. This was six months prior to noticing the lump in her breast, which she thought could be scar tissue. While she was conducting various check-ups with the doctors, she let them know that her family has a history with breast cancer.
Breast cancer treatment
Understanding the seriousness of her health situation, Lizzy and Key decided to seek treatment at the MD Anderson Cancer Center, a world-renowned cancer treatment and research institution located in Houston, Texas, USA. It is one of the most respected and highly-ranked cancer centers globally, known for its groundbreaking research and advanced treatment options for cancer patients. Kye recently announced in a Facebook post that they were accepted, and have already scheduled their first appointment.
Following their initial appointments with experts at the Center, Kye and Lizzy gained a new hope for defeating cancer. The overwhelming support of their fans continues to encourage them on their difficult journey towards recovery.
Ultimately it remains unclear how this situation will affect their wedding plans for November of 2023, but it's likely that this challenge will only strengthen the bond between the two.