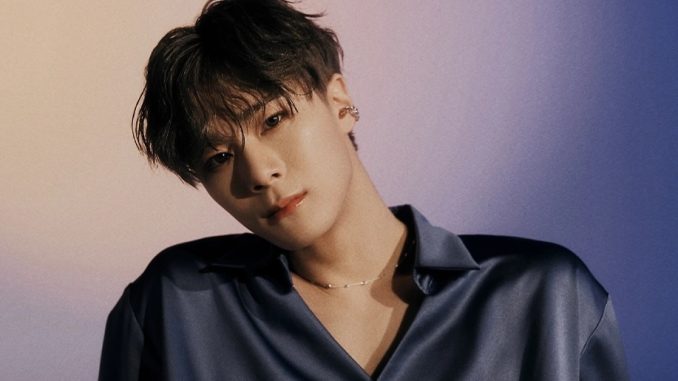 Moon Bin, professionally known as Moonbin, was a talented South Korean entertainer who made a name for himself as a singer, actor, dancer, and model. Born on January 26, 1998, in Cheongju, South Korea, he was signed under the label of Fantagio and was best known for his work as a member of the popular South Korean boy group "Astro". He was also part of the sub-unit "Moonbin & Sanha", which he formed with fellow Astro member Sanha.
Moonbin's contributions to the K-Pop industry were significant, and he was beloved by fans for his charming personality, exceptional talent, and good looks. He had also ventured into acting and appeared in a Korean drama titled "Moments of Eighteen" and a web series called "To Be Continued". He had numerous brand endorsements and partnerships as well, including being the first muse for Neikidnis. His sudden death on April 19, 2023, shocked fans worldwide and marked the loss of a rising star in the Korean entertainment industry.
When was Moon Bin born?
Moon Bin, a South Korean-Asian by ethnicity, was born on January 26, 1998, in Cheongju, South Korea. He held South-Korean nationality. He lastly celebrated his 25th birthday on January 26, 2023, and his zodiac sign was Aquarius. He had a younger sister named Moon Sua, who is a member of the South Korean girl group Billlie. However, he had not revealed any details about his parents. Moon Bin attended Hanlim Multi Art School and graduated with a focus on Practical Music, which is a popular school among K-Pop idols.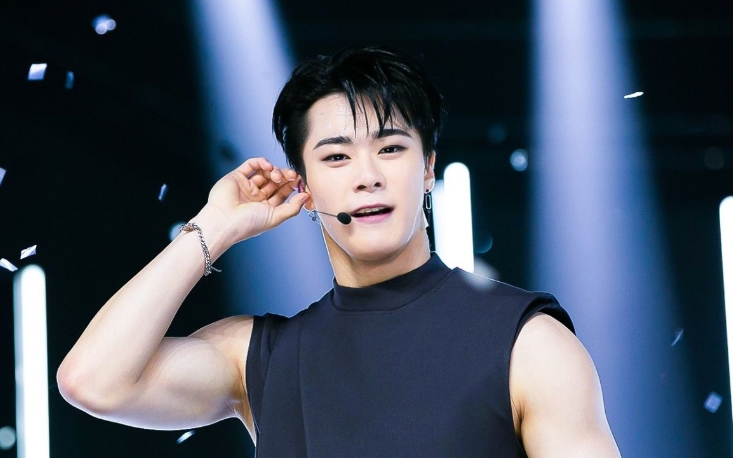 Moon Bin Music Career
Moon Bin was introduced to the entertainment industry by his mother and made his debut as a child model and ulzzang in 2004. His initial exposure was in 2006 when he was featured in TVXQ's music video for "Balloons," where he portrayed a mini version of U-Know Yunho. Moon Bin's acting career commenced in 2009, with his first role in the Korean drama Boys over Flowers, where he played the character of a younger Kim Bum.
He then joined Fantagio as a trainee when he was in fifth grade and progressed to a full-fledged trainee during his middle school years. As part of the company's boy group project, iTeen, he participated actively and was the second trainee to be introduced to the Fantagio iTeen Photo Test Cut. Before his debut with Astro, he and the rest of the group appeared in a web drama called "To Be Continued".
On February 23, 2016, he made his debut as a member of Astro, a six-member boy group. Their debut extended play, "Spring Up", featured five tracks, including the lead single "Hide & Seek." He was also announced on September 7, 2018, as a cast member for the first two seasons of "The Ultimate Watchlist of Latest Trends". 
His role as Jung Oh-je in "Moments of Eighteen" was confirmed on January 17, 2019. However, on November 12, 2019, Fantagio announced that he would be unable to participate in their upcoming promotions for the "Blue Flame" EP due to health concerns. 
Moon Bin took a hiatus from promotions due to health reasons, but on February 14, 2020, he appeared in a Vlive broadcast with the other members of Astro. He was later announced as one of the new hosts of "Show Champion" along with his bandmate Yoon San-ha and Verivery's Kangmin on March 4, 2020.
On March 12, 2020, Moon Bin was confirmed to play the lead role in the web drama "The Mermaid Prince", which he reprised for a second season. In May 2020, he joined the eco-friendly cooking program "Food Avengers" and was later announced as one of the fashion models for the brand "Nerdy Cafe" in September 2020. 
On September 14, 2020, Moonbin and Yoon San-ha debuted as Astro's first sub-unit, "Moonbin & Sanha", with the release of their EP, "In-Out", and it's lead single "Bad Idea," which received their first music show win from The Show just eight days later. Moonbin was also selected as Neikidnis' first muse on September 3, 2021. 
He was added as a cast member for the second season of Coupang Play's "Saturday Night Live Korea" on December 22, 2021. Finally, on December 30, 2022, Fantagio announced that Moonbin had decided to renew his contract with the agency.
How much was Moon Bin's Net Worth?
Moon Bin was a successful singer and his net worth was estimated to be more than $2 million at the time of his passing in 2023. His income likely came from various sources, including his work as a singer, actor, dancer, and model for the Fantagio record company. As a member of the K-Pop group Astro, he recorded several successful albums and singles, including the EP Spring Up and the LP All Light, which helped to boost his income. In addition to his music career, Moon Bin also ventured into acting, starring in the Korean drama Moments of Eighteen and the web series To Be Continued. He was also a model and brand ambassador for various companies, including Neikidnis, which he was the first muse for. Moon Bin's diverse range of talents and successful career helped him to accumulate a considerable amount of wealth during his short life, and his contributions to the K-Pop industry and entertainment world will always be remembered. 
Was Moon Bin Dating Someone?
According to media reports, Moon Bin was single and not in a relationship at the time of his tragic death. There were no details about any past relationships or affairs that he may have had. Moon Bin was known for keeping his personal life private, and he did not share much about his romantic life with the public. Despite his popularity and charm, Moon Bin remained focused on his career and music, dedicating his time and energy to his fans and his craft. 
How did Moon Bin die?
Moon Bin's sudden and tragic death occurred on the evening of April 19, 2023, at his home in the Gangnam District of Seoul. He dies at 25. He was found by his manager, who had gone to his home after he failed to attend rehearsals. The Seoul Gangnam Police released a statement indicating that it appeared Moon Bin had taken his own life, and they were investigating the cause of death, with an autopsy planned to determine the precise cause. However, the police also confirmed that there were no signs of foul play related to the case. The news of Moon Bin's death came just one day after it was announced that he was set to perform at the Dream Concert in Busan as part of his duo, Moonbin & Sanha, with fellow Astro member Sanha. As of April 20, the organizers of the concert have not released any statement regarding Moon Bin's death. His sudden passing was a shock to his fans and the K-Pop community, who mourned the loss of a talented performer and beloved artist.
How tall was Moon Bin?
Moon Bin was not only known for his talent and charisma but also for his striking physical appearance. He had a slim build, standing tall at 5 ft 11 in or 180.5 cm, with a weight of 68 kg or 150 lbs. He had black hair, but he often dyed it in bright and playful colors, which became one of his signature looks. His eyes were dark brown, which complemented his glowing complexion. Moon Bin's distinctive features included his curved lips that often accompanied his charming smile, which made him stand out among other K-Pop idols.