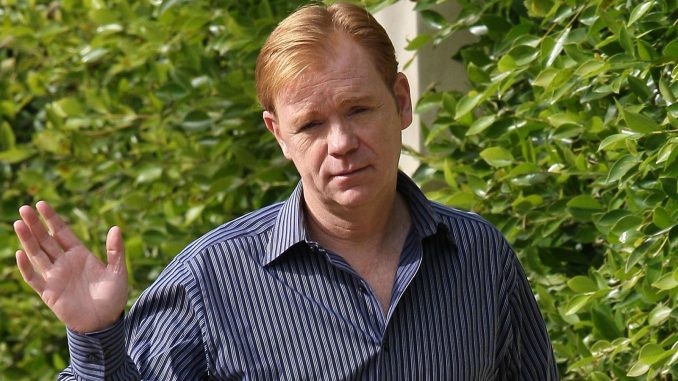 Who is David Caruso?
Retired American actor and producer David Stephen Caruso was born in New York City USA, on 7 January 1956, making Capricorn his zodiac sign. He appeared in 45 TV series and movies prior to retiring from acting in 2012, and is perhaps still known best for playing Detective John Kelly in the first season of the popular crime mystery series "NYPD Blue", which starred Gordon Clapp, Jimmy Smits and Dennis Franz, and was created by David Milch and Steven Bochco. It follows the lives of several detectives working in New York City, the series aired from 1993 through 2005, and won 88 of its 291 award nominations.
David quit the series after its first season, because he asked for $100,000 per episode – his request was rejected.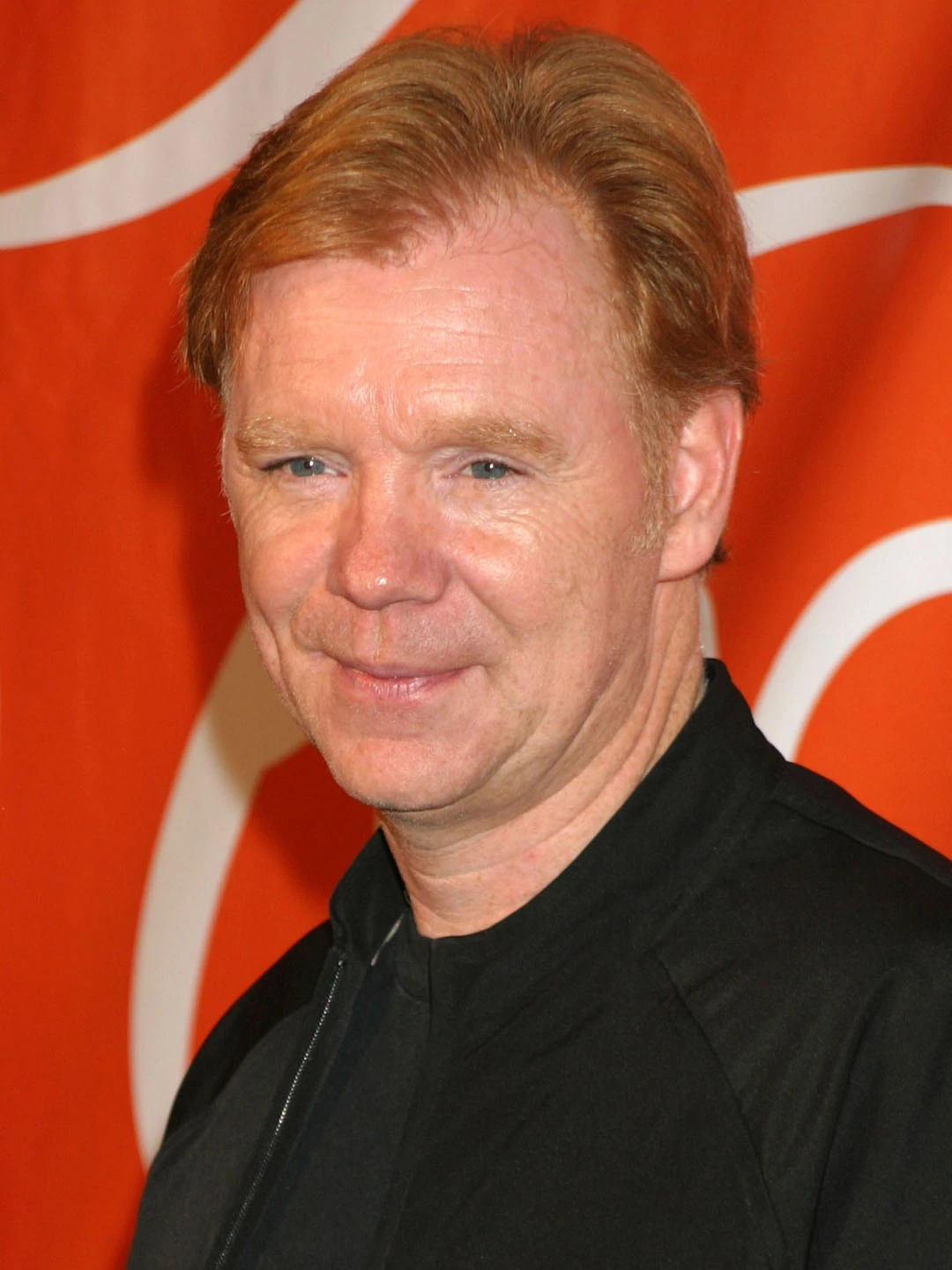 Education and early life
David and his sister Joyce Caruso were raised in New York City solely by their mother Joan who was a librarian, as their father Charles Caruso, an American newspaper editor left the family when David was only two.
David studied at Our Lady Queen of Martyrs Catholic School, and then in 1970 enrolled at Archbishop Molloy High School; he was passionate about sports while growing up, especially baseball, and also appeared in a couple of school plays.
Upon matriculating in 1974, David began working as a cinema usher, and watched more than 50 movies every week, occasionally acting out various film scenes with his colleagues. He then began attending film auditions, and continued being a cinema usher while working on his way up in the film industry.
Roles in TV series
David made his debut TV series appearance in a 1976 episode of the romantic drama "Ryan's Hope", and the year 1981 saw him play Donnie Muller in two episodes of the family drama "Palmerstown, U. S. A."
The year 1983 saw him appear in an episode of three series: the crime mystery "ChiPs", the crime action "T. J. Hooker" and the drama "The Paper Chase". From 1981 through 1983, David played Shamrock in the popular crime mystery "Hill Street Blues", created by Michael Kozoll and Steven Bochco, and which starred Bruce Weitz, Michael Warren and Daniel J. Travanti. It follows the lives of several police officers, the series aired from 1981 through 1987 and won 60 of its 169 award nominations.
In 1990, David appeared in all the six episodes of the adventure drama "H. E. L. P.", and in 1997 and 1998 portrayed Michael Hayes in the drama "Michael Hayes", created by John Romano and Nicholas Pileggi, and which also starred Jimmy Galeota and Ruben Santiago-Hudson. It follows a former police officer who's now become acting US attorney, and the series won two awards.
David Caruso – CSI: Miami – Horatio Caine #horatiocaine #csimiami #davidcaruso @davidcaruso1 pic.twitter.com/ZfL5HQTtt8

— 𝙈𝙖𝙧𝙩𝙞𝙣𝙖 𝙍𝙤𝙨𝙚𝙢𝙖𝙣𝙣 🌹😎🇩🇪 (@MartinaRosemann) April 5, 2019
David's final TV series role was playing the main character Lieutenant Horatio 'H' Caine in all the 232 episodes of the crime action "CSI: Miami", which Carol Mendelsohn and Ann Donahue created, and which also starred Adam Rodriguez and Emily Procter. It follows the Crime Scene Investigation Unit operating in Miami, Florida, the series aired from 2002 through 2012 and won 28 of its 72 award nominations.
Roles in movies
David's debut film role was playing Danny in the 1980 comedy "Getting Wasted", and the same year saw him appear in the science fiction horror thriller "Without Warning" and the romantic drama "Falling in Love Again".
In 1982, he portrayed Mitch in the critically acclaimed action adventure thriller "Rambo: First Blood", directed by Ted Kotcheff, and which starred Sylvester Stallone, Brian Dennehy and Richard Crenna. It follows a veteran Green Beret who's fighting a war against a corrupt Sheriff and his men, and the movie won one of its three award nominations. Some of David's movie roles in the remainder of the decade were in the 1983 drama "For Love and Honor", the 1986 crime action "Blue City" and the 1988 crime comedy "Twins".
The year 1995 saw David play the main character Jimmy Kilmartin in the crime thriller "Kiss of Death", directed by Barbet Schroeder, and which also starred Samuel L. Jackson and Nicolas Cage. It follows a reformed convict who's helping a detective catch a psychotic killer, and the film was nominated for only a single award. David could then have been seen appearing in the 1997 drama "Gold Coast", the 1998 crime thriller "Body Count" and the 2000 crime mystery "Deadlocked".
In 2001, he starred as Phil in the horror mystery "Session 9", written and directed by Brad Anderson, and which also starred Stephen Gevedon and Paul Guilfoyle; it follows an asbestos cleaning crew as they're working at an abandoned mental hospital, and the movie won two of its five award nominations.
David appeared in only one other movie prior to retiring from acting, playing John Hawkins in the 2002 crime action "Black Point".
Other credits
David voiced Lieutenant Horatio Caine in the 2004 video game "CSI: Miami".
He produced the 1997 drama series "Michael Hayes", the 1999 documentary movie "'7th on Sixth': Inside Fashion Week", and the 2011 science fiction horror movie "Rehab".
Some of his final talk-show appearances were in "CBS Cares", "TV Land Moguls" and "Entertainment Tonight".
Awards and nominations
David won a 1994 Golden Globe Award for Best Performance by an Actor in a Television Series, for "NYPD Blue".
In 1994, he was also nominated for a Primetime Emmy Award for Outstanding Lead Actor in a Television Series and a Viewers for Quality Television Award for Best Actor in a Quality Drama Series, both for "NYPD Blue".
Life after acting
David focused on art after retiring from acting; he's today a co-owner of the clothing store Steam on Sunset, and is the founder of both LexiconDigital.tv and DavidCarusoTelevision.tv.
Love life and marriages
David's been married thrice. His first wife was American actress Cheri Maugans, perhaps known best for playing Edna in the hit 1982 horror thriller movie "Friday the 13th Part III"; David and Cheri married on 30 March 1979, and divorced on 21 February 1984.
He and American actress Rachel Ticotin exchanged vows in 1984, and she gave birth to their daughter Greta on 1 June of the same year; Rachel's appeared in over 60 TV series and movies, and is probably known best for playing Melina in the 1990 action science fiction adventure movie "Total Recall", which was nominated for two Oscars for Best Effects, Sound Effects Editing and Best Sound. David and Rachel divorced in 1987.
From 4 May 1996 through 17 January 2007, he was married to non-celebrity American Margaret Buckley; the two separated in 2003, but their divorce was only finalized close to four years later.
From 2004 through 2007, David was in a relationship with Liza Marquez, and they have a daughter Paloma (born on 16 October 2007) and son Marquez together.
He seems to be unattached as of April 2023, David's been married thrice and has a daughter with his second wife Rachel Ticotin, as well as two children with former girlfriend Liza Marquez.
Interesting facts and hobbies
An Austrian woman began stalking David in January 2009, and was arrested in March of the same year.
His former girlfriend and mother of his two children Liza Marquez filed a lawsuit against David in April 2009, claiming breach of their settlement agreement and caused her emotional distress.
David's followed by more than 20,000 people on Instagram, even though he's only uploaded three pictures onto the network.
His daughter Greta holds a degree from Yale University, and is the founder of the company Good Eggs.
David's favorite actor is the late Leslie Nielsen, and some of his favorite movies include "Spy Hard", "Prom Night" and "Forbidden Planet".
Height, eyes and wealth
David's age is 67. He has brown hair and blue eyes, is 6ft (1.83m) tall and weighs around 180lbs (81kgs).
David's net worth's been estimated at over $35 million, as of April 2023.