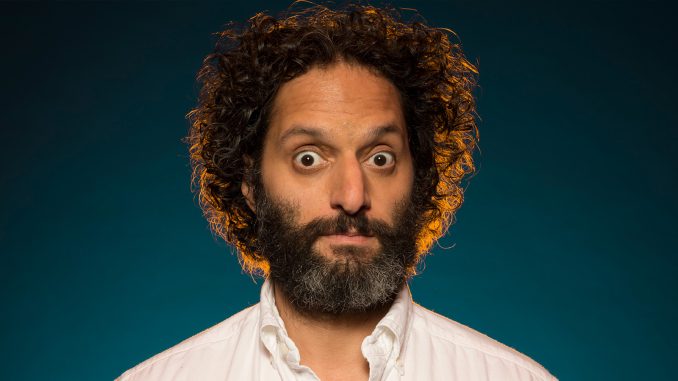 Who is Jason Mantzoukas?
American actor, comedian and screenwriter Jason Mantzoukas, was born in Lynn, Massachusetts USA, on 18 December 1972, making Sagittarius his zodiac sign. He's appeared in more than 100 TV series and movies, but is perhaps known best for playing one of the main characters Nadal in the 2012 comedy movie "The Dictator", which Larry Charles directed, and which also starred Anna Faris and Sacha Baron Cohen. It follows a dictator who's trying his best not to allow democracy in his country, and the movie won one of its two award nominations.
Jason's currently shooting for the upcoming series "Percy Jackson and the Olympians", set to be released in 2024.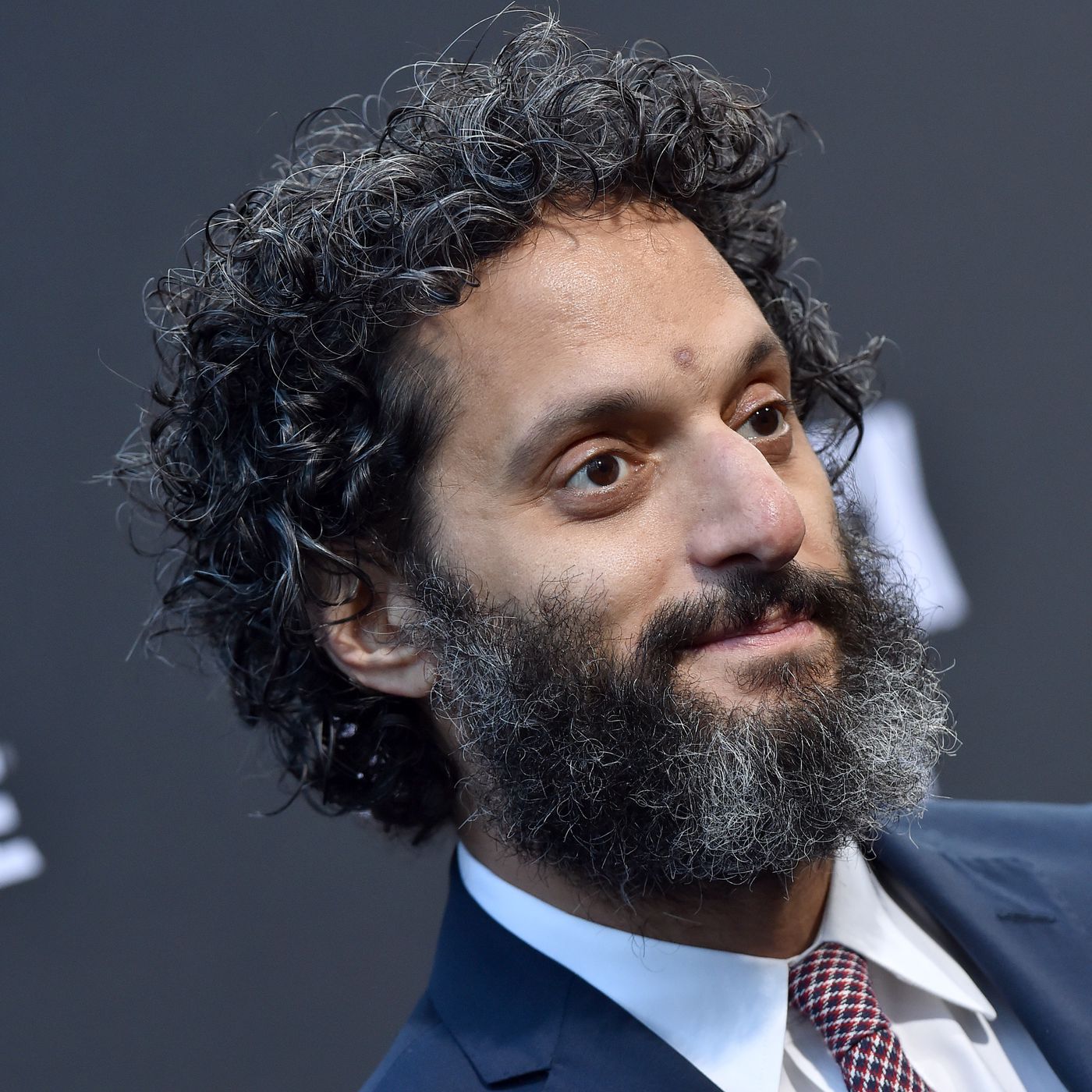 Education and early life
Jason was raised in Nahant, Massachusetts alongside his younger sister Melissa, by their Greek-American parents William Mantzoukas and Cynthia (nee Mourousas).
Jason grew up being interested in music, and took drum lessons from the age of 10 through 18; some of his early influences were James Joseph Chamberlin, Stephen Perkins and Stewart Copeland. While attending Swampscott High School, Jason often joined the school's jazz and marching bands, and was also a member of the cover band Slygoul; it was during his four years at Swampscott that he became interested in comedy and started performing short-form improv.
Upon matriculating in 1991, he enrolled at Middlebury College, where he played soccer, ran track, and played the drums in a band; he graduated with a Bachelor's degree in religion in 1995, and then spent two years travelling around the Middle East and North Africa while learning more about religion.
Roles in TV series
Jason made his debut TV series appearance in the 1999 comedy "Mother", and could then have been seen appearing in an episode of the comedy "Upright Citizens Brigade", another comedy "Contest Searchlight", and the action comedy "A2Z".
In 2007, he appeared in the episode "24 Hour Marathon" of the popular comedy "Human Giant", created by Aziz Ansari and Rob Huebel, who also starred in it; each episode is an 'edgy short film'. Jason went on to play a supporting character in a 2008 episode of the short comedy "The Jeannie Tate Show", and the same year heard him voice Pine Booby in the episode "Flight of the Deep Fried Pine Booby" of the animated adventure comedy "Squidbillies".
From 2010 through 2012, he voiced Dr. BJ in the animated comedy "The Life & Times of Tim", created by Steve Dildarian, who also starred in it alongside M. J. Otto and Nick Kroll. It follows a man who often finds himself in awkward situations, and the series was nominated for four awards. Jason was then cast to play supporting characters in the comedy "NTSF:SD:SUV", the romantic comedy "Modern family", and the comedy "Enlightened".
From 2010 through 2015, he played the supporting character Rafi in the popular sports comedy "The League", which Jeff Schaffer and Jackie Marcus Schaffer created, and which starred Nick Kroll, Jonathan Lajoie and Mark Duplass. It follows a group of friends as they're competing in a fantasy football league, and the series was nominated for a 2016 Young Entertainer Award for Best Guest Starring Young Actor 11 & Under, for Thomas Barbusca.
Jason's three most recent roles in TV series have been in six episodes of the 2023 animated action comedy "Agent Elvis", 24 episodes of the animated comedy "HouseBroken" since 2021, and 10 episodes of the animated action adventure "Invincible" since 2021, all voice roles.
Roles in movies
Jason's debut film role was playing the main character John Stevens in the 2004 comedy "Terrorists", written and directed by Jay Martel, and which also starred Ian Roberts and Jessica St. Clair; it follows the lives of several people not long after the 9/11 attacks. Some of Jason's following roles were in the 2007 comedy "American Loser", the 2008 romantic comedy "Baby Mama", and the 2009 romantic comedy "I Hate Valentine's Day".
In 2010, he portrayed Shopper in the popular comedy "Please Give", written and directed by Nicole Holofcener, and which starred Catherine Keener, Oliver Platt and Rebecca Hall. It follows the lives of a married couple from New York City, and the movie won five of its 23 award nominations. The year 2011 saw Jason play Brian in the romantic comedy "Conception", and he then played Ashleigh Dangerhole in the 2013 short comedy Hole to Hole!", and Bob in the 2014 romantic comedy "They Came Together".
The year 2014 also saw him play Doctor Theodorakis in the critically acclaimed comedy "Neighbors", which starred Rose Byrne, Zac Efron and Seth Rogen, and was directed by Nicholas Stoller. It follows a married couple with a child who've moved in next to a fraternity house, and the movie won seven of its 18 award nominations.
Some of Jason's most recent film roles have been in the 2020 family adventure comedy "Dolittle" (voice role), the action science fiction thriller "Infinite" and the animated action adventure "America: The Motion Picture" (voice role), both in 2021.
Life Goal: Be more like Jason Mantzoukas in Infinite.

Posted by Paramount+ on Sunday, June 13, 2021
Other credits
Jason has eight writing and six producing credits, while he both wrote and directed various episodes of the comedy series "Childrens Hospital" (2011-2014), the 2016 short comedy movie "Mr. Neighbor's House", and its 2018 sequel "Mr. Neighbor's House 2".
He voiced Jankom Pog in the 2022 video game "Star Trek Prodigy: Supernova".
Jason's received special thanks for six movies, including the 2018 documentary "Origin Story", the 2022 comedy "Nick Kroll: Little Big Boy", and the 2023 romantic comedy "Somebody I Used to Know".
Some of his recent talk-show appearances have been in "Black Check with Griffin & David", "Comedy Bang Bang: The Podcast", and "The George Lucas Talk Show".
Awards and nominations
Jason's won three awards: a 2012 Improvisation News New York Award for Best in Improv, for "UCB Comedy Originals", and two Behind the Voice Actors Awards in 2016, for his and his colleagues' performance in "Regular Show: The Movie".
He's been nominated for five other awards, which include two Online Film & TV Television Association Awards for Best Guest Actor in a Comedy Series in 2017 and 2018 for "Brooklyn Nine-Nine" and "The Good Place" respectively, and a 2018 Gold Derby Award for Ensemble of the Year, for Jason and his colleagues' performance in "The Good Place".
Love life and relationships
Jason avoids speaking about his love life in public, and has only shared the name of a single woman whom he's dated. He was in a relationship with popular American actress Constance Elaine 'Connie' Britton, but it remains unknown when the two met, and when they broke up. Connie's appeared in close to 60 TV series and movies, and is probably known best for playing Diane in the 2012 adventure comedy movie "Seeking a Friend for the End of the World".
Jason seems to be unattached as of April 2023, hasn't married and doesn't have children.
Jason Mantzoukas is proof that race is a social construct because nobody looks at this man and thinks "wow a cracker" until they find out he's 100% Greek lmao https://t.co/pE9ji1eg5l

— girlgenius. (@SlimJosa) November 5, 2020
Interesting facts and hobbies
Jason's today co-hosting the podcast "How Did This Get Made?", together with June Diane Raphael and Paul Scheer, and also often appears in podcasts "Reply All", "Womp It Up!" and "Comedy Bang! Bang!"
He was born with a serious egg allergy, and his life would be in danger if he were to ingest eggs.
Jason's followed by over 8,000 people on Instagram, but being the private person he is, he's posted only 22 pictures onto the social media network.
He describes himself as '100 percent Greek', and travels to Greece at least once a year.
Jason's favorite actor is Samuel L. Jackson, and some of his favorite movies include "Django Unchained", "Captain Marvel" and "Pulp Fiction".
Height, eyes and wealth
Jason's age is 50. He has brown eyes and black hair, is 5ft 10ins (1.78m) tall and weighs about 160lbs (73kgs).
Jason's net worth's been estimated at over $3 million, as of April 2023.