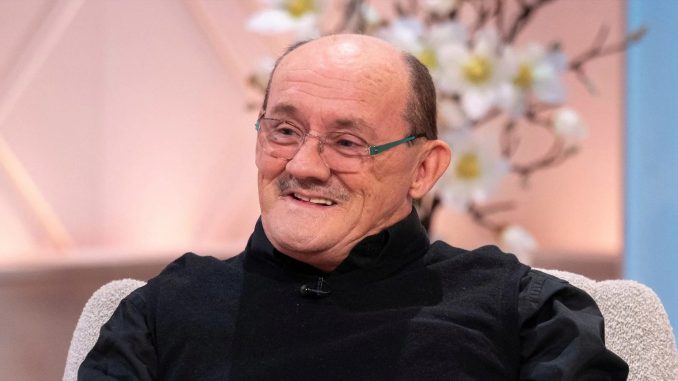 Who is Brendan O'Carroll?
Irish actor, comedian, screenwriter, producer and director Brendan O'Carroll, was born in Finglas, Dublin, Ireland, on 17 September 1955, meaning that Virgo's his zodiac sign. He's appeared in 20 TV series and movies, and has written 14, while he's probably known best for writing 38 episodes of the hit comedy series "Mrs Brown's Boys", in which he's also starring, alongside Jennifer Gibney and Eilish O'Carroll. The series has been airing since 2011, follows the lives of an elderly woman and her six children, and has won 15 of its 34 award nominations, including a 2012 BAFTA TV Award for Best Situation Comedy.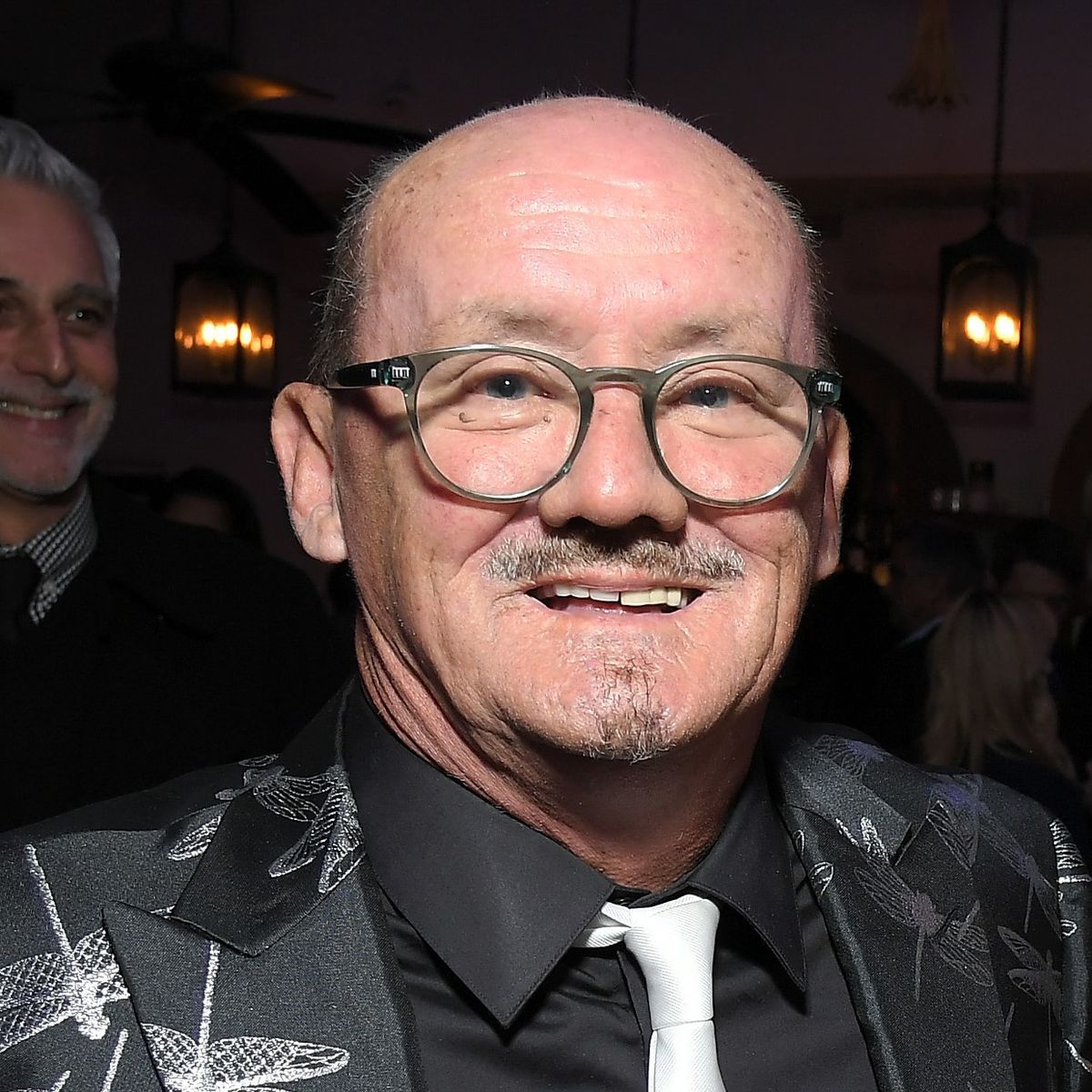 Education and early life
Brendan was raised alongside his 10 older siblings in Finglas, by their father Gerard O'Carroll who was a carpenter, and mother Maureen who was a Labour Party politician; Gerard passed away when Brendan was six, and Maureen was left to take care of her 11 children all by herself.
Brendan studied at Saint Gabriel National School (elementary) and was 12 when he dropped out, wanting to find work and financially support himself; he worked as a milkman and waiter, while he wrote short comedy stories in his spare time.
It's believed that Brendan hasn't completed his high school education.
Career beginnings
Early on in his career, which he launched in 1991, Brendan wrote the boxing movie "Sparrow's Trap", however, its shooting was abandoned midway through, and Brendan found himself bankrupt, more than a $1 million debt; the movie hasn't been completed to this day, while Brendan has come out of his bankruptcy, and become a successful screenwriter and actor.
Roles in movies
Brendan made his debut film appearance in the popular 1996 comedy "The Van", directed by Stephen Frears, and which starred Colm Meaney, Donal O'Kelly and Ger Ryan. It follows the life of baker Bimbo who's just been fired, and the movie was nominated for only a single award.
Some of Brendan's following roles were in the 1996 short comedy "Incense & Dipsticks", the 1998 crime drama "Sweety Barrett" and the 1999 romantic comedy "Agnes Browne".
Also in 1999, Brendan played Funeral Carriage Driver in the critically acclaimed biographical drama "Angela's Ashes", written and directed by Alan Parker, and which starred Emily Watson, Robert Carlyle and Joe Breen. Based on the eponymous autobiography by Frank McCourt, the movie follows Frankie and his family as they're trying to escape poverty, and it won five of its 18 award nominations, including an Oscar nomination for Best Music, Original Score.
Brendan was then cast to appear in the 1999 short drama "Left Back", the 2008 comedy "Dick Dickman P. I." and the 2009 drama "The Fattest Man in Britain".
He played Jimmy, one of the main characters in the 2013 comedy "The Security Men", directed by David Drury, and which also starred Dean Andrews and Bobby Ball; it follows the lives of three security guards working at a shopping mall.
Brendan's since appeared in only three movies: the 2013 comedy "Mrs Brown Rides again", the 2014 comedy "Mrs Brown's Boys D'Movie", and the 2022 romantic comedy "Tyler Perry's A Madea Homecoming".
Roles in TV series
Brendan's had roles in six TV series, including "Mrs Brown's Boys". He made his debut by playing Gypsy Joe in a 2004 episode of the comedy "Max & Paddy's Road to Nowhere", and from 2002 through 2008 he starred as Agnes Brown in all the seven episodes of the comedy "Mrs Brown's Boys: The Original Series"; it also starred Jennifer Gibney and Fiona O'Carroll, and follows the lives of Agnes Brown and her children.
In 2017, Brendan played Mrs Agnes Brown in an episode of the comedy game-show "Ant & Dec's Saturday Night Takeaway", and his only other two roles have been playing Mrs Agnes Brown once again in a 2020 episode of the family drama "Children in Need", and Uncle Ronnie in a 2022 episode of the drama "The Walk-In".
Writing, producing and other credits
Some of Brendan's most notable writing work has been the 1995 comedy film "How's Your Jolly Roger", the 1999 romantic comedy movie "Agnes Browne", and the comedy film "Brendan O'Carroll: How's Your Raspberry Ripple?" also in 1999.
Lucky lucky you! We have 5 pairs of tickets to give away for An Evening with Brendan O'Carroll at the Bord Gáis on…

Posted by The Six O'Clock Show on Tuesday, April 11, 2017
He also has eight producing credits, with some of his most recent work having been on the 2019 short movie "Seconds Out", five episodes of the 2020 comedy talk-show "All Round to Mrs Brown's", and six episodes of the comedy series "Mrs Brown's Boys" from 2016 through 2022.
Brendan received special thanks for the 2015 TV special "National Television Awards".
Some of his most recent talk-show appearances have been in "The Tommy Tiernan Show", "Granada Reports" and "This Morning".
Awards and nominations
Brendan's won 10 of his 21 award nominations, including the above mentioned BAFTA win for "Mrs Brown's Boys".
Some of his other wins include a 2014 Royal Television Society Award for Comedy Performance, a 2015 BAFTA Award, Scotland for Best Comedy or Entertainment and a 2016 Irish Film and Television Award for Best Lead Actor, all for his performance in "Mrs Brown's Boys".
Love life and marriages
Brendan married his first wife, Irish non-celebrity Doreen Dowdall in 1977, and their divorce was finalized in 1999; he hasn't shared many details concerning his first wife, and she seems to prefer to stay away from media. Brendan and Doreen had four children, one of whom has passed away; their daughter Fiona's today an actress, while their son Danny's an actor and producer.
Brendan and Irish actress Jennifer Gibney exchanged vows in 2005, and are today living together in Davenport, Florida.
He hasn't spoken about other women whom he's maybe dated, Brendan's married to his second wife Jennifer Gibney as of April 2023, and has four children with his first wife Doreen Dowdall.
Interesting facts and hobbies
Brendan was diagnosed with dyslexia sometime in his 30s, while his sons Eric and Danny were then also diagnosed with the disorder.
His grandfather Peter O'Carroll was shot dead on 16 October 1920; the case was investigated in the British genealogy documentary series "Who Do You Think You Are?" Two of Peter's sons were volunteers with the Irish Republican Army.
Brendan's also an author, having published his 2022 autobiography "Call Me Mrs Brown".
He has a private Instagram account, which is today followed by over 1,400 people, while Brendan's uploaded only five pictures onto it.
His favorite actors are Benedict Cumberbatch and Tom Hardy, while some of Brendan's favorite movies include "The Imitation Game", "The Grinch" and "The Couriers".
Height, eyes and wealth
Brendan's age is 67. He has blue eyes and is bald, is 5ft 5ins (1.65m) tall and weighs around 145lbs (66kgs).
Brendan's net worth's been estimated at over $6 million, as of April 2023.