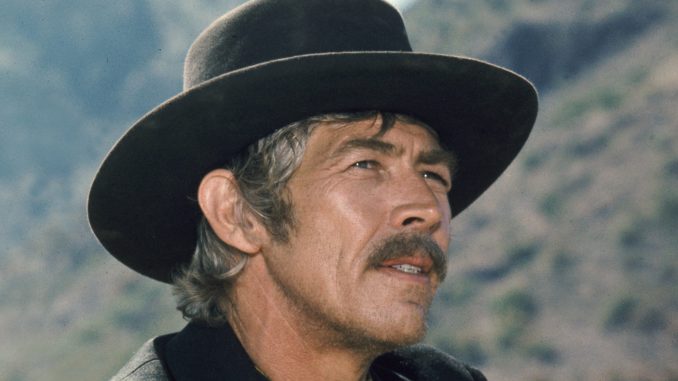 Who was James Coburn?
The late American actor, producer and director James Harrison Coburn III was born in Laurel, Nebraska USA, on 31 August 1928, meaning that Virgo was his zodiac sign. He appeared in 173 movies and TV series prior to his death in 2002, and is perhaps still remembered best for playing Tex Panthollow in the 1963 romantic mystery comedy movie "Charade", which starred Walter Matthau, Audrey Hepburn and Cary Grant, and was directed by Stanley Donen. Set in Paris, France the film follows a woman as she's running away from mobsters who want back the money that her late husband had stolen from them; the film won four awards and was nominated for a 1964 Oscar for Best Original Song.
James Coburn, the tall versatile actor who was the epitome of cool in such films as 1966's "Our Man Flint" and 1967's In…

Posted by Classic Hollywood | Los Angeles Times on Saturday, August 31, 2019
Education and early life
James was raised in Compton, California by his mother Mylet S. Coburn (nee Johnson) who was a housewife, and father James Harrison Coburn II who was the owner of a garage business which was destroyed by the Great Depression; James was of British descent onhis father's side, and Swedish through his mother.
He studied at a local high school and was into a couple of activities during his time there, including acting and playing soccer. James matriculated in 1946 and then enrolled at Compton Junior College, from which he graduated with a Bachelor's degree in 1950.
He was then drafted into the US Army and served as a truck driver, while he also worked for an Army radio station as a disc jockey; James spent two years in the Army, and then on discharge honed his acting skills at Los Angeles City College.
Roles in TV series
James' debut TV series role was playing Sailor in the 1953 episode "The Last Voyage" of the crime comedy "Four Star Playhouse", and the remainder of the decade saw him appear in an episode of the drama "Studio One", the crime mystery "Suspicion", and the comedy "General Electric Theater".
In 1962, James played Donald Fletcher in two episodes of the critically acclaimed crime mystery "Perry Mason", which Erle Stanley Gardner created, and which starred William Hopper, Barbara Hale and Raymond Burr. It follows the life of a master criminal defense attorney, the series aired from 1957 through 1966 and won six of its 13 award nominations.
James appeared in a single episode of various series in the first half of the '60s, including the western "Bonanza", another western "Tales of Wells Fargo" and the crime thriller "Naked City".
His following TV series role came in 1978, when cast to play Hamilton Nash in all the three episodes of the crime mystery mini-series "The Dain Curse", created by Robert W. Lenski, and which starred Tom Bower, David Canary and Malachy McCourt. It follows a private detective as he's investigating a diamond theft, and the mini-series won one of its four award nominations.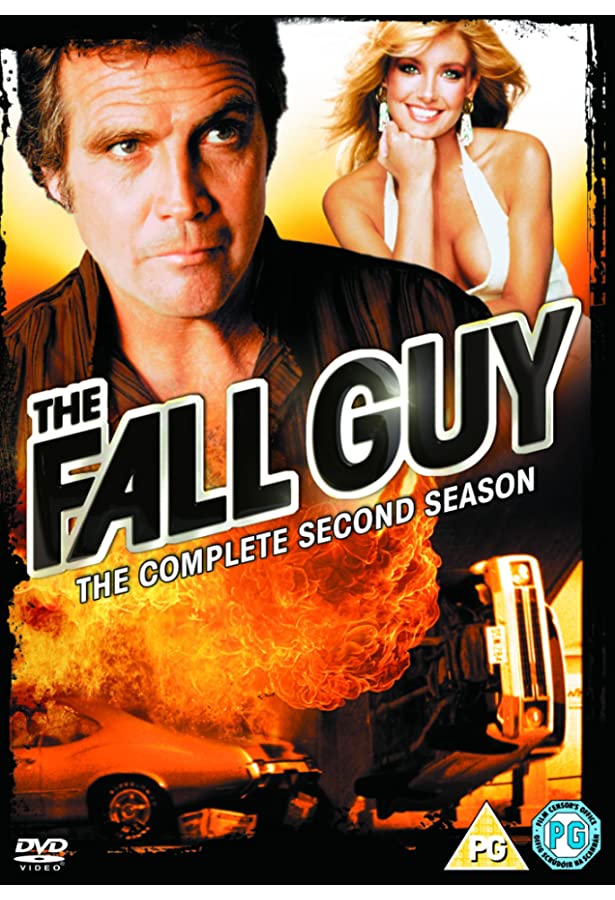 James had only three TV series roles in the '80s, playing Henry Bellamy in both episodes of the 1981 drama mini-series "Jacqueline Susann's Valley of the Dolls", himself in a 1981 episode of the action adventure comedy "The Fall Guy", and The Gypsy in the 1984 episode "Pinocchio" of the adventure family comedy "Faerie Tale Theatre".
From 1990 through 1992, James voiced Looten Plunder in 14 episodes of the popular animated action adventure "Captain Planet and the Planeteers", created by Nicholas Boxer and Ted Turner, and which starred David Coburn, Joey Dedio and Kath Soucie. It follows four teenagers who have the ability to summon a superhero to help with ecological disasters, the series aired from 1990 through 1996, and won two of its seven award nominations.
James' final three TV series roles were in the 1999 episode "Judgment" of the crime drama "Vengeance Unlimited", both episodes of the 1999 romantic adventure mini-series "Noah's Ark", and the 2002 episode "The Immortal" of the sports comedy "Arli$$".
Roles in movies
James' debut film role was playing Whit in the 1959 western "Ride Lonesome", and some of his following roles were in the 1959 western "Face of a Fugitive", the 1960 western "The Magnificent Seven", and the 1962 war drama "Hell Is for Heroes".
He was Australian Flying Officer Sedgewick in the blockbuster "The Great Escape" in 1963, one of three to actually make good his escape, then portrayed the main character Derek Flint in the 1966 action adventure comedy "Our Man Flint", directed by Daniel Mann, and which also starred Lee J. Cobb and Gila Golan; the movie follows top agent Derek Flint who's been tasked with dealing with scientists who are changing the weather, and was nominated for three awards. Some of James' roles in the remainder of the '60s were in the 1967 western comedy "Waterhole #3", the 1968 adventure fantasy comedy "Candy", and the 1969 romantic mystery "Hard Contract".
James starred as Colonel Pembroke in the 1972 western "A Reason to Live, a Reason to Die", written and directed by Tonino Valerii, and which also starred Bud Spencer and Telly Savalas. The film follows a Union colonel who's considered a coward by his people because he had surrendered his New Mexico fort to the Confederates without a fight, while he's now trying to recapture it. Some of James' other notable performances in the '70s were in the 1973 biographical western "Pat Garrett & Billy the Kid", the 1976 historical war action "Midway", and the 1979 action crime adventure "Firepower".
At my blog this week, I review In Like Flint, the sequel to James Coburn's entertaining spy spoof Our Man Flint: https://t.co/3tEgQKKnGD pic.twitter.com/xM3VtCVA6X

— Classic Film TV Cafe (@classic_film) June 8, 2022
What marked the '80s for James was perhaps playing Lieutenant Lardner in the 1985 drama "Martin's Day", directed by Alan Gibson, and which starred Richard Harris and Lindsay Wagner. It follows Martin Stechert who's escaped from prison and has taken a 12-year-old boy hostage, while the boy's now begun to admire Martin.
The first half of the '90s saw James appear in a couple of popular movies, such as the 1993 family musical comedy "Sister Act 2: Back in the Habit", the 1994 action adventure comedy "Maverick", and the 1994 crime comedy "Greyhounds". In 1996, he played Beller in the action crime thriller "Eraser", which starred Vanessa Williams and Arnold Schwarzenegger, and was directed by Chuck Russell. It follows a witness protection specialist who believes that his co-workers are criminals; the movie won three awards, while it was nominated for a 1997 Oscar for Best Sound Effects Editing.
In 1999, James played Glen Whitehouse,one of the main characters in the evergreen mystery thriller "Affliction", which Paul Schrader wrote and directed, and which also starred Nick Nolte and Sissy Spacek. It follows a police officer from a small town as he's investigating a hunting death, and the film won eight of its 27 award nominations.
James' final three film roles were in the 2001 adventure family comedy "Monsters, Inc. Scream Team" (voice role), the adventure family comedy "Snow Dogs" and the drama "American Gun" both in 2002.
Other credits
James directed the 1977 episode "Irving the Explainer" of the crime mystery series "The Rockford Files", and produced both episodes of the 2001 fantasy mini-series "The Mists of Avalon".
He received special thanks for the 2005 documentary movie "Passion & Poetry: The Ballad of Sam Peckinpah", the 2009 short movie "The New Bike", and the 2011 documentary film "Passion & Poetry: Sam's War" (all posthumously).
Some of James' final talk-show appearances were in "Hollywood Profile", "Intimate Portrait" and "The Rosie O'Donnell Show".
Awards and nominations
James won nine of his 16 award nominations, including a 1999 Oscar win for Best Actor in a Supporting Role, for his performance in "Affliction".
Some of his other wins were a 1994 Golden Boot Award, a 1995 Taos Talking Picture Festival Maverick Award and a 1999 Denver International Film Festival Lifetime Achievement Award.
James was honored with his own star on the Hollywood Walk of Fame on 1 April 1994.
Love life and marriages
James was married twice. His first wife was American non-celebrity Beverly Kelly. They exchanged vows in 1959, and she gave birth to their son James H. Coburn IV on 22 May 1961; their daughter Lisa Coburn followed a couple of years later, but her birthdate remains undisclosed. Coburn IV's today both an actor and production sound mixer.
James and Beverly divorced in 1979, and he was then in a long-term relationship with the late British actress and singer Lynsey de Paul.
He exchanged vows with his second wife, American actress Paula Murad Coburn on 22 October 1993, and they remained married until James' death; they ran together their charitable organization James and Paula Coburn Foundation.
Interesting facts and hobbies
James was passionate about martial arts, and was friends with the late martial artist and actor Bruce Lee; he was a pallbearer at Bruce Lee's funeral on 25 July 1973.
James was passionate about fast cars and had many; he owned both a Ferrari 250 GT Spyder California SWB and a Ferrari 250 GT Lusso in the '60s, while he then also owned a 1967 Ferrari 412P, Ferrari 308 and Ferrari Daytona.
He loved music, and could play both the flute and guitar.
James was a huge fan of the late Japanese actor Seiji Miyaguchi, and his favorite movie was the 1960 "Seven Samurai".
He appeared in many commercials for Schlitz beer, but later revealed that he'd never liked it.
James was interested in Tibetan and Zen Buddhism.
He helped his girlfriend Lynsey de Paul write her songs "Losin' the Blues for You" and "Melancholy Melon", which were featured on her album "Tigers and Fireflies".
Death and wealth
James died from a heart attack at the age of 74 on 18 November 2002; he passed away in his wife Paula's arms, while she died from cancer on 30 July 2004, aged 48.
At the time of James' death, his net worth was estimated at over $10 million.