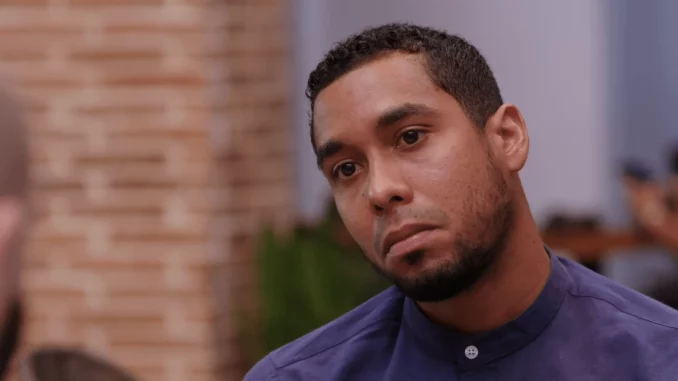 Faithful fans of the highly successful and controversial reality TV series "90 Day Fiancé", and its spin-off "The Family Chantel", were caught by surprise when Pedro Jimeno was seen dating a completely different woman, mere months after filing for divorce from Chantel Everett in 2022. The news came amid a rather dramatic split between the two stars, fraught with polarization of the two camps, and allegations of adultery.
The mysterious new brunette was posted in various selfies on Pedro's Instagram stories, all of which have since expired and can't be pointed to. While the ex-husband himself has remained mum on the topic, many members of the show's vast audience continue to demand answers as to the extent of his romantic involvement with the woman in question.
As a result, it can't be confirmed whether Pedro was indeed in a new relationship upon posting the now infamous selfies, but most have already come to their own conclusions. It's noteworthy that Everett herself had nothing nice to say on the matter, but also refrained from jumping to conclusions about her former partner's love life.
Some have theorized that Chantel has already said enough, referring to the fact that a potential lawsuit might be brewing in the office of Pedro's attorneys, considering the various accusations against him that she seems to perpetuate in public. Although nothing can be said for certain until being proved in the court of law, there are indeed verified bits and pieces of the couple's history that could hint towards the truth of the matter.
That said, Pedro seems to be doing well for himself financially, with his previous TV presence garnering a significant audience, among whom is a slew of potential customers to Jimeno's lucrative real estate business that looks to be going stronger than ever. His newfound wealth has also become a hot topic in the media, leading some to wonder whether financial success was his only real reason for marrying Chantel in the first place.
Digging through the dirt
It's vital to take a peek at the skeletons in the "90 Day Fiancé" and "The Family Chantel" closets, in the process of determining whether any of the cheating allegations hold merit, as the history of Pedro and Everett contains relevant information regarding their habits and morals. It's perhaps best to first mention that, for a lot of people in situations similar to Jimeno and Chantel's, show business comes before love.
Questions about the authenticity of their relationship abounded from the get-go, with many viewers speculating that the couple's union was motivated more by a desire for fame and fortune than by genuine affection for one another. Almost as if in perfect alignment with what keeps a show relevant, the two's relationship became increasingly more dramatic as time went on, but drawing in ever more viewers.
Their story started in season four of "90 Day Fiancé," in which Pedro, a gamer from the Dominican Republic, fell in love with Chantel, a nursing student from Georgia USA, whom he met on a language website. Their encounter would've remained out of the limelight if not for the fact that they got serious rather quickly, becoming engaged just a short while following the outburst of chemistry.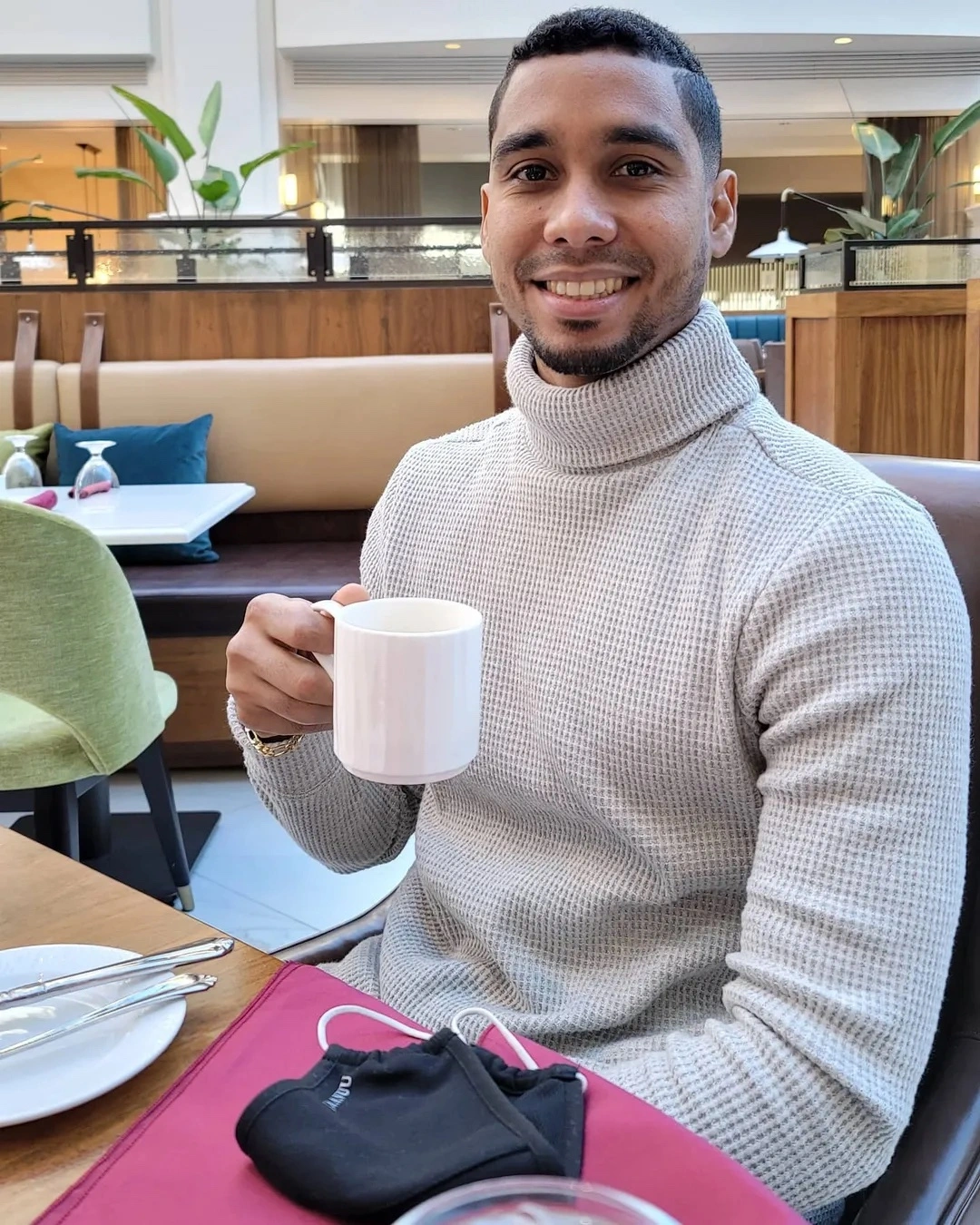 Becoming a legal immigrant
The couple were thrust into "90 Day Fiancé" immediately after Pedro received what the premise of the entire series is based on – the K-1 visa. While there are normally a number of pre-requisites for granting any non-US citizen the right to live in the country for a while, the K-1 visa pretty much skips most of them.
The history of the K-1 visa dates back to the Immigration Act of 1924, which established the requirement for a visa for foreign nationals seeking to enter the US for the purpose of marriage. The specific document in question was created in 1970 as part of the Immigration and Nationality Act Amendments. The K-1 visa is designed for foreign fiancé(e)s of US citizens who wish to enter the country for the purpose of marrying.
It allows foreign nationals to come to the US for up to 90 days, during which time they must wed their citizen fiancé(e). Once in matrimony, the foreign national can then apply for a marriage-based green card, which will allow them to remain in the country permanently. The K-1 visa is an important option for couples who wish to be together in the US, as it provides a way for them to legally enter and reside in the country.
Exclusive: Pedro Jimeno and Chantel Everett are bringing the drama on #TheFamilyChantel.https://t.co/LtRI7P7hvW

— Us Weekly (@usweekly) October 3, 2020
The document was actually designed by the US government to pacify numerous angry US military personnel following their service in the Vietnam War, after which inevitably some also had future spouses to bring 'home', ie the US.
Immigration laws at the time didn't provide a lot of opportunities for couples of this type, as the Vietnamese citizen had to acquire an exit visa from the Vietnamese government, as well as an immigration visa from the US embassy. This was a time-consuming process that depended on detailed medical and police records guaranteeing clearance to the immigrant, as well as notarized US embassy certificates.
The government was subsequently inundated with requests from over 100 angered veterans, who were doing anything in their power to bring their partner over from Asia. Congress thus passed Public Law 91-225 on 7 April 1970, which altered the Immigration and Nationality Act from 1952, thus birthing the K-1 visa.
From out of state to the big screen
The popularity of this particular document has increased in recent years, due to its portrayal in the reality TV show "90 Day Fiancé." The show follows couples who have applied for the K-1 visa, and have 90 days to marry before it expires. The show has become a cultural phenomenon, with spin-offs and merchandise, making the document itself a well-known concept in popular culture.
As is the case with any reality TV series, it has also faced significant backlash and criticism over the years, although some would argue that's exactly what helped it grow an audience. Naysayers blame the show for its premise and the way it portrays the legal process, opening many foreigners to the idea of exploiting a US citizen romantically in order to skip the green card application procedure.
However, as anyone with such intentions would quickly find out, obtaining this document is no simple task either. The K-1 visa process can be a lengthy and complicated one, as US Citizenship and Immigration Services (USCIS) must first approve the petition filed by the citizen. The foreigner must then apply for the K-1 visa at a US embassy or consulate in their home country, which entails a medical exam, an interview, and extensive documentation to prove the legitimacy of the relationship.
Once the K-1 visa is issued, the foreign fiancé(e) can travel to the US, then and wed within the 90-day period. After the marriage takes place, the foreign national can apply for a marriage-based green card. The process can take several months to complete, and there are many potential pitfalls along the way.
Those in support of Chantel have made it clear that they believe Pedro simply took advantage of her US citizenship, using this complex loophole to gain permanent citizenship a lot faster than it would normally take. If this is to be believed, it becomes rather logical that fidelity in the relationship hung pretty low on his list of concerns.
In fact, it could be that Jimeno simply waited for the most opportune moment to end the marriage, giving Chantel increasingly more reasons over the years to become emotionally unstable and disruptive in their union. This newfound toxicity in his partner's behavior would then give Pedro a perfectly sound reason for ending the marriage, which supposedly just ran out of love.
Off on wrong feet
As if the potential benefits for Pedro and his future in the US didn't cast enough doubt and strain on the relationship, it was also obvious that the Everetts and the Jimenos really didn't like each other, with the exception of Pedro and Chantel. Strangely, it was siblings and not parents, on both sides who least approved of the relationship.
Chantel's brother River had no nice words to say about Pedro, and Jimeno's sister Nicole was more than happy to be rid of Chantel's presence whenever the two would wind up in the same room. It wasn't exactly clear why there was such animosity, since the couple themselves had virtually no issues at the time.
The rampant disdain became rather apparent as "The Family Chantel" progressed, leading to more than a verbal altercation during one of the show's key moments. This event was immortalized on TLC UK's YouTube channel, in the video entitled "Physical Fight Breaks Out At Chantel's Family Dinner | 90 Day Fiancé: Happily Ever After?", which garnered over 6.5 million views from its release on 1 August 2018.
It shows the Everetts preparing for a classy and extravagant dinner, which Pedro and his sister are also supposed to attend. The event starts off sourly though, since they still hadn't shown up 15 minutes after the agreed time. River is already agitated at that point, making it clear that he doesn't intend to wait for them before he starts eating.
Meanwhile, Chantel tells her mother about a disturbing event that occurred earlier that morning, explaining that Pedro's sister thanked God and began clapping right as the bride-to-be closed the door and departed for school. Karen Everett really didn't appreciate hearing about this rude gesture, and made it her mission to confront Nicole at dinner.
The Jimeno sister presents herself very amicably right through the door, giving the viewers no reason to believe that she has any dislike for the Everetts. After some compulsory complimenting of the food and appearances, Chantel's mother gets down to business and pre-emptively asks Nicole whether she enjoys spending time with her daughter.
In spite of the sister's warm response and assurance that she's rather happy in the current conditions, Karen pushed on with the questioning, eventually re-telling the entire event that she heard from Chantel. Tensions immediately went through the roof, with Pedro inadvertently confirming the story by asking his fiancée why she told her family about it.
He then denied it, however, right in Chantel's face, while Nicole seemed to be outraged at the accusation, and shocked that anyone could think that of her. In spite of mild yelling and finger pointing, the conversation remained civil for the most part. That is until River spoke out with plain frustration, uttering various curse words at Nicole.
Pedro then stood up from the table and challenged River to repeat his insults, to which the energetic Everett slapped the chandelier in Pedro's face, and a fist fight broke out. TLC's crew had to step in and break up the altercation, causing Pedro to kick various plates of food off the table in a last-ditch effort to inflict some sort of discomfort on River. Chantel then broke down in tears, and the Jimenos were led off the Everett property.
The potential new girlfriend, and brand-new business
As the years went by and the couple drifted further and further apart, it became clear that the union was no longer sustainable. Chantel was the first to suggest that divorce was their only option, and Pedro agreed shortly afterwards. He was subsequently seen taking a selfie with a certain Coraima Morla – his sister's best friend.
This isn't the first time that the two were linked in a morally dubious situation, as Coraima was previously accused of dancing inappropriately on Pedro's lap during a party in the Dominican Republic, while he was married to Chantel. She also expressed on numerous occasions how Nicole's brother should be with a Dominican woman instead, as he's likely to be misunderstood by those unfamiliar with his language and culture.
Although there isn't much else to go on, fans believe that Pedro posting a selfie with Coraima on his Instagram account is a sign of much more than friendship, believing that it has been a long time coming. Still, without further confirmation by either of the reality TV stars, nothing can be said for certain about Jimeno's current love life.
What is very easy to see, however, is the fact that Pedro has successfully penetrated the real estate market, running his own realty company for numerous homes in the state of Georgia, especially around Lawrenceville, Buford, and Norcross. His net worth in mid-2023 is estimated at up to $5 million, virtually all from his efforts in the real estate market..