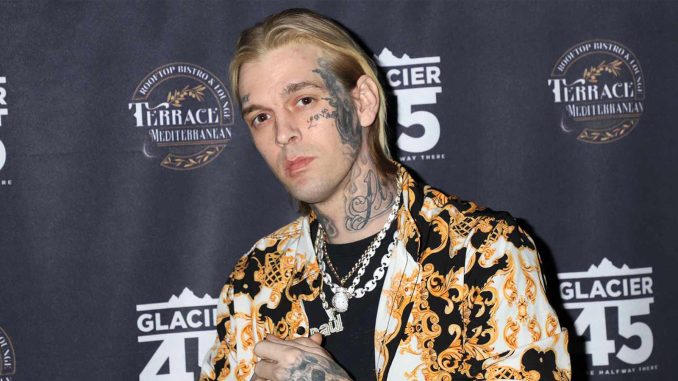 5 November 2022 was a dark Saturday night for the fans of Aaron Carter, when the 34-year-old American singer and actor was found dead in his home in Lancaster, California. Before his death, the once popular and sought-after singer and rapper who rose to prominence in the late '90s and escaped the shadow of his famous brother to establish himself as a musical powerhouse, was about to release a new album entitled "Blacklist." When the news of his demise spread, fans, who were anticipating his new 10-song album and looking forward to hearing his new music, watch him live on his next tour, and follow his journey as he proved all naysayers wrong and excelled in his musical career, were left wondering what took the life of their beloved Aaron. They had to wait a few months to find out what caused his death, after the authorities deferred investigations until a toxicology screen was administered. Last month, the Los Angeles Coroner received and reviewed the toxicology report, and made the following determination and ruling on the official cause of Aaron's death.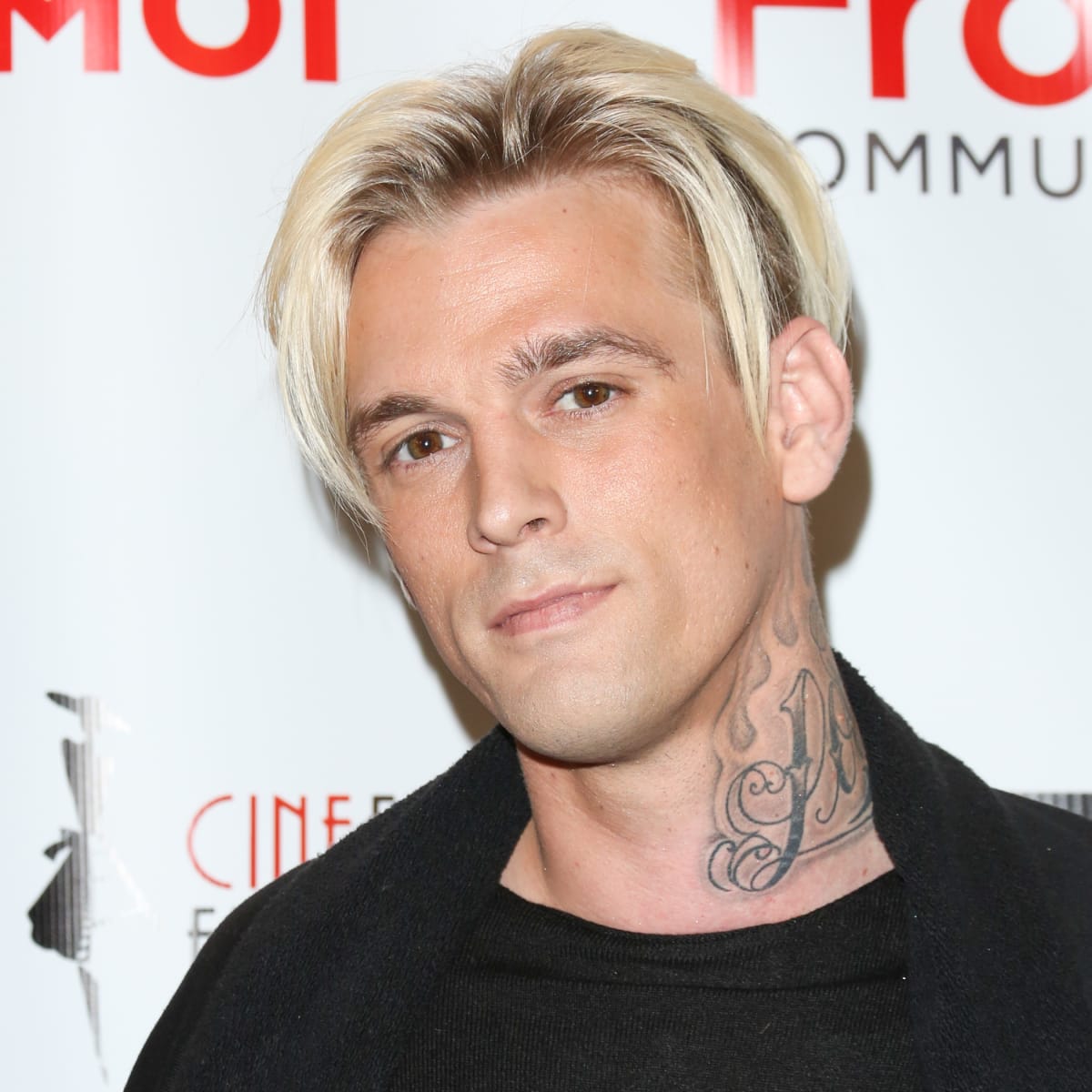 Teen Sensation
Born in December 1987, Aaron was seven years old when he staged his first performance, inspired by his older brother, Nick Carter, who was a member of the sensational boy band "Backstreet Boys." Aaron took to music and performing fast and easily, as two years later, aged nine, he released his debut self-titled album, which sold over a million copies around the world. Motivated by the success of his first album, Aaron released his second album "Aaron's Party (Come Get It)" three years later, selling over three million copies in the US alone. With two successful albums under his belt, Aaron started to join his brother's band for tours. Around the same time, the busy pre-teen capitalized on his fame and musical talent to launch an acting career by making guest appearances in several kids' shows on Nickelodeon.
Aaron's transition from a child star to a teenage sensation was smooth and fast. At 13, Aaron recorded and released his third album "Oh Aaron," featuring his older brother Nick on one of the tracks, and collaborated with the girl group "No Secrets" on another. The album didn't do as well as "Aaron's Party" in terms of sales, but it peaked at number seven in the US and went platinum; it remains one of his most successful albums in his country to date. With the album came other deals such as a collaboration with "Play Along Toys", to release a doll in the image of Aaron and the use of one of the songs in the album as the soundtrack of "Jimmy Neutron: Boy Genius," a film that was released in the same year as Aaron's album.
A few months before his 15th birthday Aaron released his fourth album, "Another Earthquake", which was less successful than his previous albums, selling only 41,000 units in its first week and 21,000 in its second. Further, unlike his previous album, which made it to the top 10 on Billboard, "Another Earthquake" peaked at number 18 for a week before dropping to 41. However, Aaron salvaged his reputation as a musical genius when one of the tracks on the album, entitled "Through My Own Eyes", was commissioned to become the soundtrack to "Liberty's Kids," an animated series that aired on PBS for seven months starting September 2002.
After "Another Earthquake," Aaron took an hiatus from releasing albums, preferring to release singles, dedicate more time to his acting career, and tour America and Europe instead. In 2003, Aaron released a collection of his most popular hits and one new single in a project dubbed "Most Requested Hits." He released other singles, such as "Saturday Night" and "One Better," starred in the reality show "House of Carters" with his family, appeared in and finished fifth in "Dancing with the Stars," starred in other reality shows such as "Celebrity Cook-Off," starred in the musical "The Fantasticks," and toured Canada and the United States. He resumed his musical journey in 2014, with the release of singles that made up the Extended Playlist he released in 2017, an album in 2018, and a post-humous studio album entitled "Blacklisted," which was released two days after his death.
Relationships
Having risen into the spotlight at a young age, Aaron interacted with and dated a lot of celebrities. His first high-profile relationship started at 13, when he dated Hilary Duff. More details of the relationships between the then-teenagers came out in the weeks after his death, when a publisher he had been working with released a memoir that the star was working on before he died. In the memoir, which is appropriately entitled "Aaron Carter: An Incomplete Story of an Incomplete Life," Aaron states that he and Hilary lost their virginity to each other on her 13th birthday in September 2000. Hilary has since responded by accusing the publisher of rushing to release the book to capitalize on Aaron's death, without fact-checking all the information and acquiring the necessary authorization from all named parties. However, she acknowledged her relationship with Aaron in a sentimental condolence message, in which she expressed deep regrets over the challenges Aaron faced in life, and admitted to loving him deeply in their teenage years.
Guys remember when Aaron Carter dated Hilary Duff & Lindsay Lohan at the same time? Original playa pic.twitter.com/9sPi0uHdId

— KVS (@Kayla_VanScoy) November 5, 2016
After an on-and-off relationship with Hilary for three years, Aaron dated Lindsay Lohan, who joined Hilary in mourning him as soon as she learned of his death. After dating Hilary and Lindsay through most of his teenage years, Aaron moved on to Kari Ann, to whom he famously proposed on stage in Vegas, only to renege on his proposal six days later, declaring it an impulsive decision.
In 2017, Aaron came out as bisexual. Three years later, he started dating Melanie Martin and asked her to marry him in June. The couple welcomed a son in 2021, but were yet to move in together. Like most of Aaron's past relationships, his with Melanie was on-again off-again since the couple broke-up and made-up more than once in their two-year relationship. When asked about Aaron's last years, she acknowledged that he was struggling, and she tried to help him.
Legal Problems
Aaron's history of tumultuous relationships extended to his relationship with his parents and siblings. In 2019, Aaron alleged that his then-deceased sister, Leslie, raped him when he was aged 10 to 13 years. Leslie has bipolar disorder and was under medication to manage the condition, but Aaron claimed that she would go off her medication, and that was when the abuse happened. He raised similar allegations against Nick, claiming the member of the Backstreet Boys abused him, and another female member of their family. When Aaron made the accusations against his brother, the two had been feuding, and Nick had filed a restraining order against his younger brother. After making the bold statement, Aaron dared Nick to tell his side of the story.
Nick's restraining order against Aaron was just the tip of the iceberg that were his legal problems, which date back to as early as 2002, when Aaron's parents sued his former manager for withholding royalties from his first album, which was settled out of court. Four years later, he was back in court again, this time on the other end of a lawsuit after a record label sued him for failing to honor a recording deal made when he was a minor. His lawyer had the case thrown out of court, arguing that he had a right to void any agreements made when he was a minor.
Financial Problems
As a child, teenager, and later adult musical and acting powerhouse, one would expect Aaron to be worth tens of millions of dollars at least. However, at the time of his death, Aaron was only worth a relatively meager $550,000. His financial woes started when he turned 18, expecting to find $20 million in his account from his earnings since he was nine, only to find $2 million, but tax obligations of over $4 million. He filed for bankruptcy in a claim that stated that his parents had acquired property using his earnings, and hadn't remited any of the profits they made to him. He settled all his tax obligations in 2014, and bought the home he died in five years later. At one point, Aaron's financial struggles worsened, forcing him to join OnlyFans and sell nude pictures of himself for between $50 and $100. 
Cause of Death
Aaron struggled with substance abuse for most of his adult life, and once had himself admitted to a rehab and treatment center in California to seek help; unfortunately, his substance use problem persevered beyond rehab. On the night of 5 November 2022, a housekeeper found Aaron unresponsive in his bathroom. Investigations ruled out foul play, but were reluctant to rule his death as a suicide. The medical examiner elected to reserve the ruling over the cause of death until the results of a toxicology screen came back.
The results are back. Aaron Carter drowned in his bathtub after ingesting alprazolam and inhaling difluoroethane  – his death was ruled an accidental drowning.