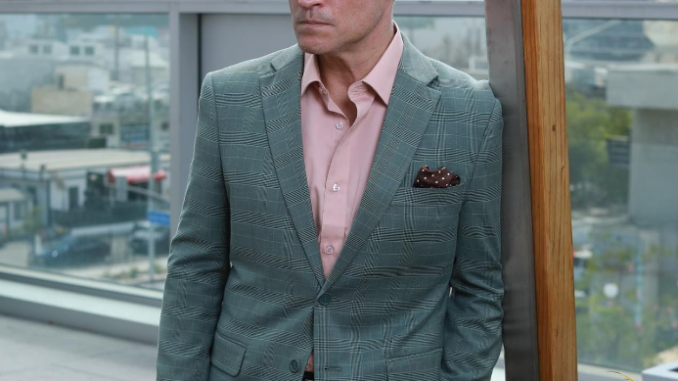 Sean Kanan is an American actor who is best known for his portrayals of the role of Mike Barnes in the popular movies, "The Karate Kid Part III" and "Cobra Kai". Kana is also known for his work as A. J. Quartermaine on "General Hospital", and Deacon Sharpe on "The Bold and the Beautiful" and "The Young and the Restless". 
Apart from being an actor, he is also a martial artist, producer, and author. His career has been recognized by several industries he even received the 400th star on the Walk of Fame in Palm Springs in 2016. 
With up growing popularity, he has managed to amass a healthy fan following of over 114k followers on his Instagram account: @sean.kanan and over 93k followers on Twitter: @seankanan. 
Sean Kanan famous for
Sean Kanan is an American actor, producer, and author.
Sean Kanan is best known for his portrayals of Mike Barnes (in The Karate Kid Part III and Cobra Kai), A. J.
Where is Sean Kanan from?
Sean Kanan was born on November 2, 1966, in Cleveland, Ohio, U.S. His birth name is Sean Perelman. His nationality is American. His ethnicity is white while Scorpio is his zodiac sign. 
Born as the son of his parents; Dale Perelman(father) and Michelle Perelman(mother), Kanan was raised in his hometown until his family later relocated to New Castle, Pennsylvania. 
He attended Mercersburg Academy in Pennsylvania, after which he went on to attend Boston University and then UCLA graduating from where he earned a degree in political science. 
Apart, from growing up, as a teenager, Kanan studied Shotokan karate under Sensei William Stoner and even trained in Shitō-ryū at a school run by Karate master Fumio Demura. 
What movies and tv shows did Sean Kanan play in?
Sean Kanan made his debut playing the role of John Robbins in the film, "Hide and Go Shriek" in 1988.
Kana got his biggest breakthrough when he played the role of Mike Barnes in the popular drama film, "The Karate Kid Part III" in 1989. The movie directed by Academy Award-winning Director, John Avildsen, helped him establish a career in the film industry.
He starred in the Fox television series, "The Outsiders" in 1990. He also joined the cast of the CBS soap opera, "The Bold and the Beautiful" as Deacon Sharpe in 2000. He was on the series playing his role on and off from 2000 till today.
In 1993, Kanan joined the ABC soap opera, "General Hospital" as A. J. Quartermaine. He remained on the show for 6 years.
He joined the cast of Arron Spelling's NBC soap opera Sunset Beach as Jude Cavanaugh in 1999. He wrote, executive-produced, and even acted in "Chasing Holden" in 2003. Other of his appearances were in the film, "Rich Girl", "Oasis Cafe", "The Chaos Factor", "and 10 Attitudes".
Kanan also hosted the Miss World Pageant in London, and in 2006 went on to compete in the third season of Ballando con le Stelle, the Italian version of Dancing with the Stars.
He reprised his role as Deacon Sharpe on the CBS sister soap opera The Young and the Restless in 2009. During the same time, he starred in the 2009 Indie film, "Abracadabra".
He starred in My Trip to the Dark Side, written and directed by Shane Stanley in 2010. He later starred in the 2011 sequel My Trip Back to the Dark Side. The same year, he wrote The Modern Gentleman; Cooking and Entertaining with Sean Kanan.
He then created the Emmy Award-winning digital drama series, "Studio City" in 2019. He appeared as Sam Stevens and Dr. Pierce Hartley on the show. It went on to win Daytime Emmy Award for the Outstanding Production Team category.
In 2022, he reprised his role as Mike Barnes from The Karate Kid III for the fifth season of "Cobra Kai". 
Awards and Achievements
Independent Series Award for Outstanding Lead Actor
Daytime Emmy Award for Outstanding Production Team
Sean Kanan Family Life: Wife and Daughter
Sean Kanan is a married man and has been married twice to date. He is currently married to his beautiful wife, Michele Kanan with whom he has been married since 2012 The couple has been together for over a decade as of 2022. 
Prior, he was married to Athena Ubach but their marriage didn't last long as they got divorced in 2001 after 2 years of their marriage. Kanan was also in a relationship with Gladys Jiminez with whom he even shares a daughter Simone Andrea Kanan. 
Besides, he is an active advocate for anti-bullying and an Ambassador for the organization Boo 2 Bullying.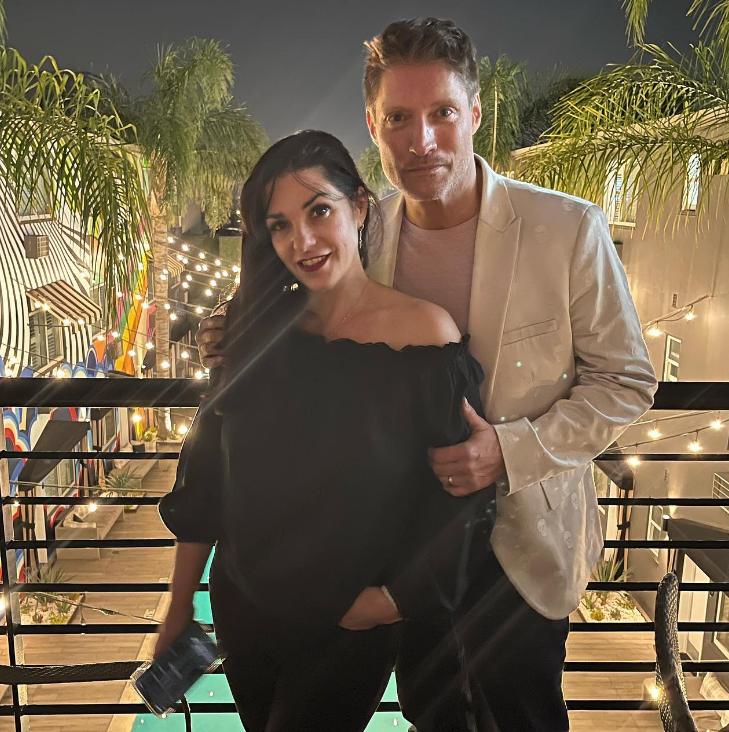 Sean Kanan Net worth 2022
Sean Kanan has earned a good amount of money from his profession as an actor. Having his career started in 1988, Kanan has appeared in dozens of movies and TV shows which surely has increased his income. 
His career of working with high standards in the entertainment industry has surely earned him a healthy fortune. With his earnings, he has an estimated net worth of $2 million as of 2022. 
How tall is Sean Kanan?
Sean Kanan is a handsome man with a well-maintained body physique probably in his 30s or 40s. He stands tall with a height of 5ft. 11inches.(1.80m) while his body weighs around 72kg(160 lbs). 
He has a fair complexion with brown hair and a pair of blue eyes.