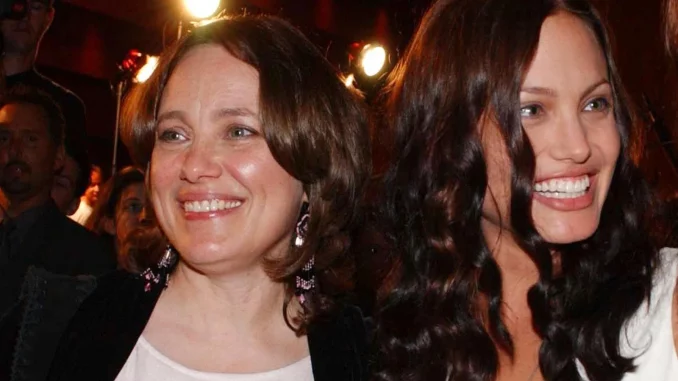 Who was Marcheline Bertrand?
Marcheline Bertrand was an American actress and humanitarian. She appeared in several films and television shows in the 1970s and '80s, including "Lookin' to Get Out" and "The Man Who Loved Women". Bertrand is the mother of actors Angelina Jolie and James Haven.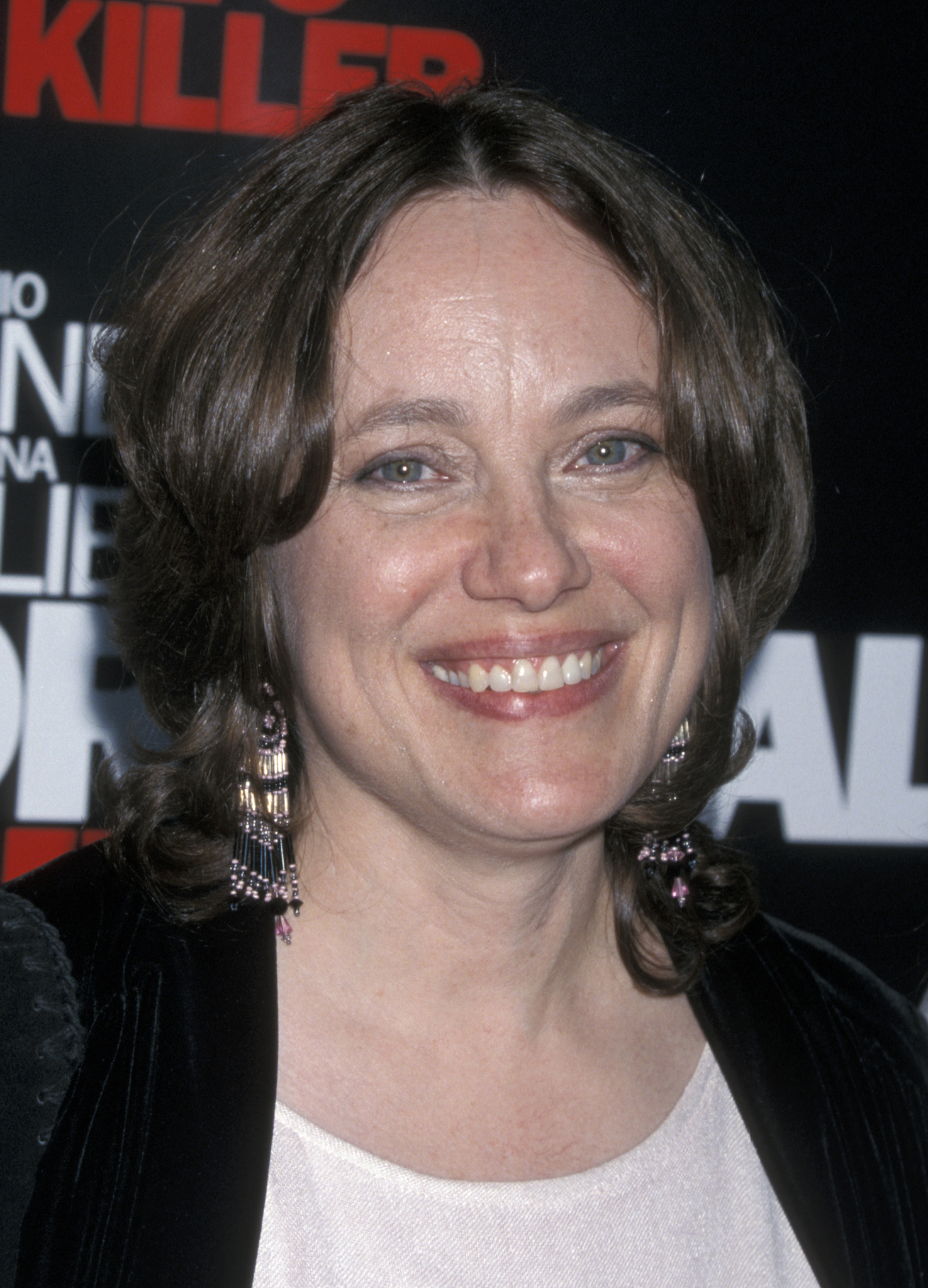 Marcheline Bertrand Wiki: Age, Childhood, and Education
Marcie Lynne Bertrand was born on 9 May 1950, in Blue Island, Illinois, USA, to parents Lois June (Gouwens) and Rolland F. Bertrand. Her mother was a model, and her father was a French-Canadian television journalist. Bertrand grew up with a brother Raleigh and a sister Debbie, both younger than her.
Bertrand attended Beverly Hills High School in California, where she was a cheerleader and participated in school plays. After matriculating from high school, she studied acting with Lee Strasberg.
Acting Career
Marcheline Bertrand began her acting career in the early 1970s, appearing in several Off-Broadway productions in New York City, before moving to Los Angeles to pursue a career in film and television.
Bertrand made her television debut in 1974 with a guest appearance in the crime drama series "Police Woman". She went on to appear in several other television series, including "Ironside", "The Bionic Woman", and "The Rockford Files".
Bertrand made her film debut in the 1983 comedy "The Man Who Loved Women", directed by Blake Edwards. She also appeared in the films "Lookin' to Get Out" (1983) and "The House of God" (1984).
Although Bertrand had a relatively short career in acting, but was known for her talent and commitment to her craft. She retired from acting in the mid-1980s to focus on her family and philanthropic work.
Philanthropic Work
Bertrand was also actively involved in humanitarian work. She founded the All Tribes Foundation with her partner, John Trudell, to support the cultural and economic survival of Native American peoples. The foundation distributed over $800,000 in grants to strengthen tribal ways of life in reservation-based programs, and safeguard a future for Native communities.
In 2003, Bertrand and Trudell produced a benefit concert for Afghan women refugees on International Women's Day, in collaboration with the United Nations High Commissioner for Refugees.
In addition, Bertrand founded the Give Love Give Life organization with Trudell to raise public awareness about ovarian and other gynecological cancers through music. The first Give Love Give Life concert was held in February 2004 at The Roxy in West Hollywood. Bertrand and Trudell worked to organize strategic support in the music and film community for Johanna's Law, legislation to fund national outreach and education about the signs and symptoms of gynecological cancers, which was signed into law on 12 January 2007.
To benefit the Women's Cancer Research Institute at Cedars-Sinai Medical Center, a second Give Love Give Life concert was held at the Gibson Amphitheater in Los Angeles in February 2007, a month after Bertrand passed away from ovarian cancer.
Net Worth
At the time of her death, Marcheline Bertrand's net worth was estimated at $2 million.
Personal Life, Marriage, Husband, Partner
Marcheline was married to actor Jon Voight from 1971 until 1978, when she filed for divorce; according to reports, Jon's adultery was the reason behind the end of their marriage. The divorce was finalized in 1980. Following the end of their marriage, there have been several reports that Jon failed to pay monthly installments to Marcheline. This has also created a strain on his relationship with his children, and for many years, he didn't speak with Jolie.
She dated Bill Day from the late '70s until the late '80s. Moreover, she was in a relationship with John Trudell, and was married to Tom Bessamra from 2002 until her death.
Baby Angelina Jolie with her mother, Marcheline Bertrand. pic.twitter.com/wPN18GMOw7

— Cinema Scholars (@ScholarsCinema) November 6, 2022
Cancer Diagnosis, Treatment, and Death
Marcheline Bertrand was diagnosed with ovarian cancer in 1999, a disease that tragically took her life eight years later in 2007. She passed away on 27 January in Cedars-Sinai Medical Center, with her children present. Her mother had breast cancer and died from ovarian cancer, and her maternal grandmother also passed away from ovarian cancer.
Angelina Jolie has gone through a double mastectomy to prevent the possibility of developing breast cancer. Furthermore, she underwent a preventive salpingo-oophorectomy to prevent ovarian cancer from developing, as she had a high risk of developing the same disease that took her mother and grandmother.
Marcheline Bertrand's Daughter, Angeline Jolie Short Bio
Angeline Jolie was born on 4 June 1975 in Los Angeles, California, USA. She is now one of the best actresses in Hollywood, and has earned fame by appearing in such projects as "Girl, Interrupted" for which she won an Academy Award for Best Supporting Actress, then "Lara Croft: Tomb Raider", "Mr. & Mrs Smith", and "Maleficent". Her performance in "Changeling" earned her a nomination for the Academy Award for Best Actress. In recent years, Jolie has also become known for her work behind the camera, directing films such as "Unbroken" and "First They Killed My Father".
In addition, Jolie is also known for her extensive humanitarian work. She has been a Goodwill Ambassador for the United Nations High Commissioner for Refugees (UNHCR) since 2001, and has visited and advocated for refugees around the world. Jolie has also been involved in various human rights campaigns, including fighting against the use of child soldiers, and promoting education for girls.
Angelina Jolie.. (then & now) ❤ 🥰

Posted by I'm glad the sky is painted blue on Tuesday, March 29, 2022
Jolie is also known for her advocacy for adoption. She's adopted three children from Cambodia, Ethiopia and Vietnam, and has been vocal about the need for more families to adopt children in need.
Jolie's humanitarian work has been recognized with numerous awards, including the Jean Hersholt Humanitarian Award in 2013.
Jolie has had a number of high-profile relationships throughout her career. She was married to actor Jonny Lee Miller from 1996 to 1999 and then to actor Billy Bob Thornton from 2000 to 2003. However, Jolie's most famous relationship was with actor Brad Pitt, with whom she started a romance while filming "Mr. & Mrs Smith" in 2004 – they married in 2014 but divorced in 2019.
According to reports, Angelina Jolie's net worth is estimated at $120 million, as of mid-2023.