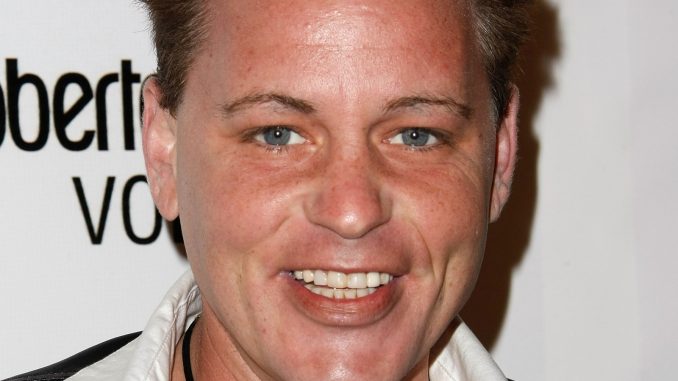 Who was Corey Haim?
The late Canadian actor Corey Ian Haim was born in Toronto, Ontario, Canada, on 23 December 1971, meaning that Capricorn was his zodiac sign. He was an actor with 49 credits to his name, perhaps still remembered best for playing the lead character Sam in the 1987 horror comedy movie "The Lost Boys", directed by Joel Schumacher, and which also starred Jason Patric and Dianne Wiest. It follows two brothers who've just discovered that their city's filled with vampires, and the movie won three of its eight award nominations.
Haim was best friends with American actor Corey Feldman – the two were both sexually abused in the entertainment industry while working as child actors.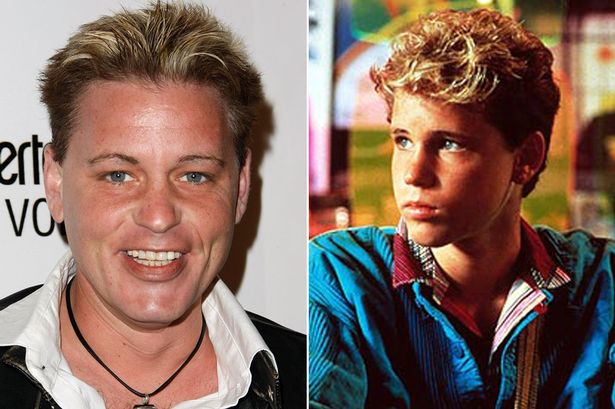 Early life and education
Haim was raised alongside his older sister Cari in Chomedey, Laval, Quebec by their father Bernie Haim who was a salesman, and mother Judy Haim who was a data processor; he was 10 when his parents divorced, and Haim then continued living with his mother.
He became interested in acting at a very young age, and was 12 when he made his debut film appearance, playing Brian in the 1984 thriller "Firstborn", and made his debut TV series appearance in the same year, portraying Larry in 10 episodes of the family comedy "The Edison Twins".
Haim and his mother moved multiple times, and he attended schools in both Thornhill and North York in Ontario; his mother enrolled him at acting school to overcome his shyness, and Haim eventually fell in love with it. He was also passionate about playing hockey during his teenage years, and once played for the Thunderbirds of the AA.
Haim matriculated in 1980 and then chose not to pursue a college degree.
Haim's Career
Haim attracted a lot of attention when cast to play Jake Moriarity in the 1985 romantic comedy "Murphy's Romance", directed by Martin Ritt, and which starred Sally Field, James Garner and Brian Kerwin. It follows recently divorced Emma who's moved to a ranch together with her son, and the film was nominated for six awards, including two Oscars for Best Actor in a Leading Role (James Garner) and Best Cinematography.
Some of Haim's other notable performances in the '80s were in the 1986 romantic comedy movie "Lucas", the 1987 horror comedy film "The Lost Boys", and the critically acclaimed 1988 comedy movie "License to Drive".
Both his private life and career began spiraling downwards following his role in "License to Drive", as he became addicted to drugs and was dropped from a number of projects; he appeared at various events under the influence, and was often incapable of acting. He went bankrupt in the second half of the '90s, and eventually in 2006 moved in with his former best friend Corey Feldman and his wife. The two men got into a fight because of Haim's addiction, but starred in their own reality show "The Two Coreys", although having to stop shooting for it for half a year, because they weren't on good terms.
Great pic of Corey Haim, Frank Molina and Angela Cullin in "The Hostage Game" – on DVD this week!

Posted by The Hostage Game on Tuesday, September 10, 2013
Haim was found dead at his mother's home on 10 March 2010, after having accidentally overdosed on drugs; some of his final roles in the film industry were in the 2009 comedy movie "Trade In", and in 2010 the thriller film "The Hostage Game" and the crime horror thriller movie "New Terminal Hotel".
Love life and relationships
Haim was in a number of relationships while active in the film industry, but never married.
From 1987 through 1990, he was with famous American actress and activist Alyssa Jayne Milano; both Alyssa and her parents tried to help Haim with his drug addiction, but she left him after he had become too much to handle.
Haim and American model and actress Lala Cassandra Sloatman then dated on-and-off for a year, and in 1992 and 1993, he was in a relationship with popular actress Nicole Elizabeth Eggert; the two also became engaged, but Nicole also left him because of his drug addiction.
In 1996, Haim became engaged to American actress Holly Fields, and to American model and actress Cindy Guyer in 2000.
In 2008, he revealed that he and American actress Tiffany Shepis were in a relationship, and they were planning to marry on 9 May 2009, but broke up before it could happen.
Haim was single at the time of his death, never married and didn't have children.
Height, eyes and wealth
Haim was 38 at the time of his death, and would've been 51 today. He had blue eyes and brown hair, was 5ft 7ins (1.7m) tall and weighed around 145lbs (65kgs).
At the time of Haim's death, his net worth was estimated at only $5,000.
Who is Corey Feldman?
American actor and musician Corey Scott Feldman was born in Los Angeles, California USA, on 16 July 1971, making Cancer his zodiac sign. He's had roles in close to 150 TV series and movies, and is perhaps still known best for playing Teddy Duchamp. one of the main characters in the 1986 adventure movie "Stand by Me", directed by Rob Reiner, and which also starred Wil Weaton and River Phoenix. It follows an author as he's recalling his life as a teenager, and the film won six of its 18 award nominations, including an Oscar nomination for Best Writing, Screenplay Based on Material from Another Medium.
Education and early life
Feldman was raised in Reseda, California by his mother Sheila Feldman who was a cocktail waitress, and father Bob Feldman who was a record producer; he's revealed that his mother was abusive, and that his father took money from him.
Feldman was only three when he appeared in a McDonald's commercial, and six when he launched his acting career, playing a supporting character in the 1978 episode "Cops and Toddlers" of the family comedy series "Eight Is Enough", and Boy Fisherman in the 1978 biographical movie "Born Again". He studied at a local high school, and didn't enrolled at college upon matriculating in 1980.
Feldman's Career
Feldman became popular in the '80s, for being a successful 'teen pin-up'; some of his most notable performances in the decade were in the 1982 romantic comedy series "Madame's Place", the 1985 adventure family comedy film "The Goonies", and the 1989 romantic comedy movie "Dream a Little Dream".
In 1995, Feldman played Vic in the comedy "Dweebs", created by Peter Noah, and which starred Farrah Forke, Peter Scolari and Stephen Tobolowsky; it follows a group of people working at the company Cyberbyte. Some of his following roles were in the 1998 comedy movie "She's Too Tall", the 1998 action film "The Waterfront" and the 2001 horror movie "Séance".
In 2008, Feldman played Allen in the horror science fiction thriller movie "Terror Inside", while some of the movies in which he appeared in the next decade were the 2012 horror "6 Degrees of Hell", the 2015 comedy "Body High", and the 2019 short drama "Parallel".
Most recently, in 2022, Feldman portrayed Randy in the horror comedy movie "Suicide for Beginners", which features a boy as he's trying to write a perfect suicide note.
Love life and wives
Feldman's married thrice. His first wife was American actress Vanessa Marcil; they exchanged vows in 1989, but divorced four years later.
Feldman and American model and actress Susie Sprague met at a nightclub in January 2002, married on 30 October of the same year, split in October 2009, but the divorce was only finalized in 2014, as the two had a long legal battle over the custody of their son Zen Scott Feldman.
Since 22 November 2016, Feldman's been married to his third wife Courtney Anne Mitchell, a non-celebrity American woman.
Height, eyes and wealth
Feldman's 51 years old. His eyes are brown and hair's black, he's 5ft 6ins (1.68m) tall and weighs around 155lbs (70kgs).
Feldman's net worth's been estimated at over $3 million as of April 2023.
The two Coreys' friendship and sex abuse allegations
The two Coreys were both 14 when they met on the set of the movie "The Lost Boys", and it didn't take long for them to become best friends; they threw weekly underage party nights together at Alphy's Soda Pop Club, and also starred alongside in the 1988 movie "License to Drive" and the 1989 film "Dream a Little Dream". They drifted away from each other after they both became addicted to drugs, and only reconciled not long before Haim died.
In 2020, Feldman released his documentary movie "(My) Truth: The Rape of Two Coreys", in which he claimed that famous American actor Charlie Sheen had sexually abused Haim when he was 13, which was corroborated by both American actor Jamison Newlander and Feldman's former wife Susie Feldman. Haim's mother spoke about the matter on "The Dr. Oz Show", but claimed that it was another man who raped her son, and that it was never Charlie Sheen.
Feldman's also claimed that he was sexually abused by a man known only as Ron Crimson, and who worked for his father; he also named former talent agent Alphy Hoffman and child agent Marty Weiss as his sexual abusers.
In June 2020, Feldman quit the SAG-AFTRA Sexual Harassment Committee after eight women claimed that he had behaved 'sexually inappropriately' in front of them.