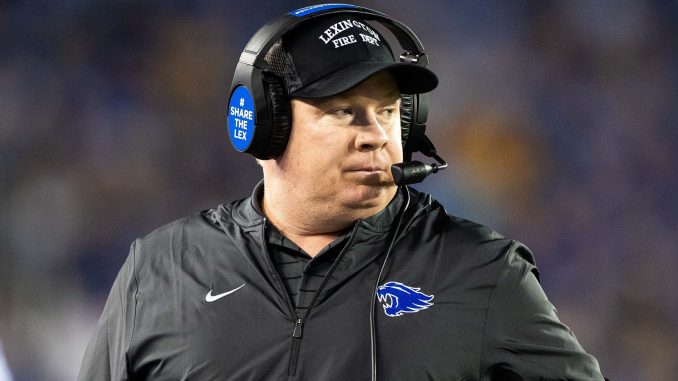 Who is Mark Stoops?
American Football college coach and former player Mark Thomas Stoops, was born in Youngstown, Ohio USA, on 9 July 1967, making Cancer his zodiac sign. He's probably known best for working at the University of Kentucky as the football head coach, a job which he's been holding since 2013.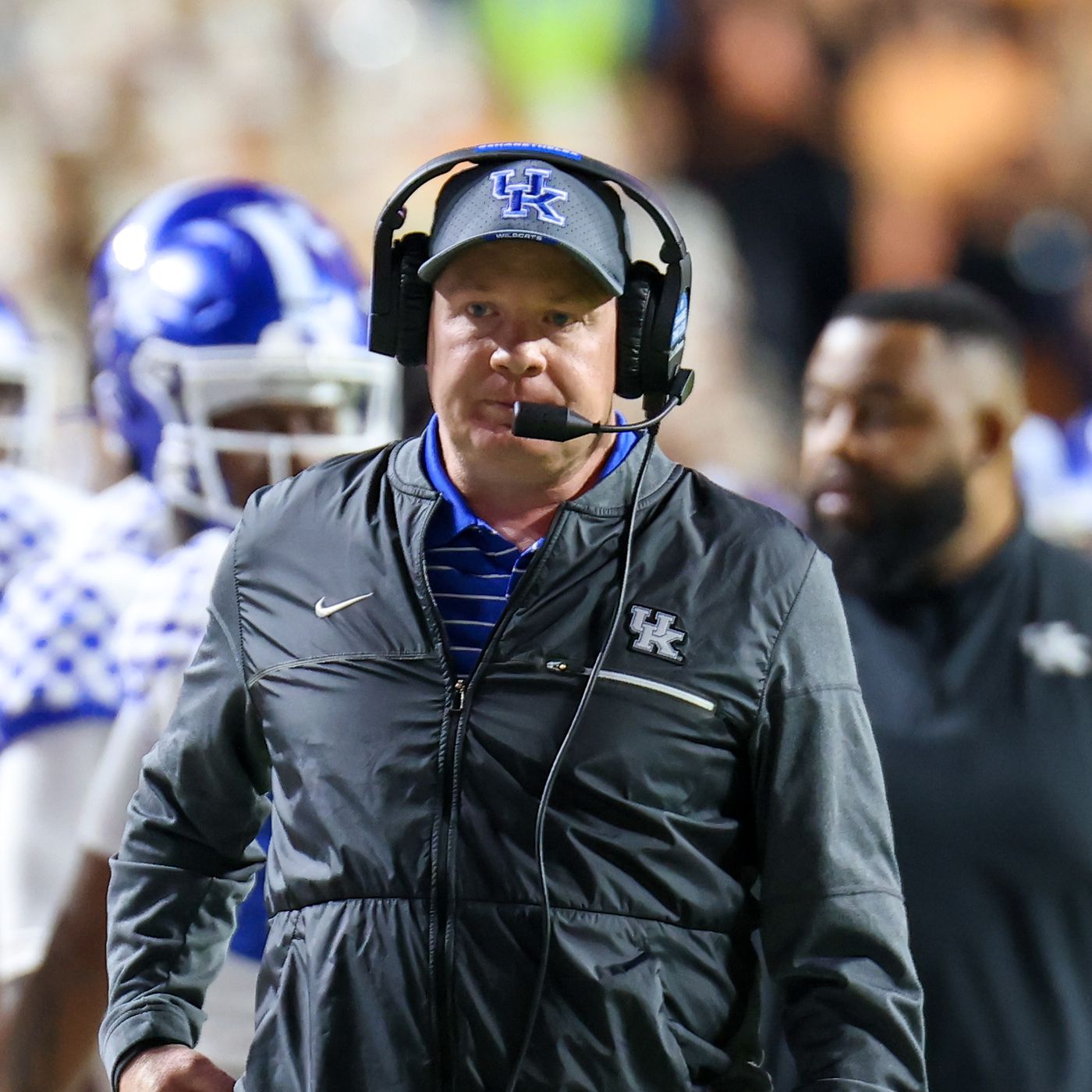 Early life and education
Mark was raised in Youngstown alongside his three brothers and two sisters, by their father Ron and mother Evelyn 'Dee Dee' Stoops; not many other details have been shared about his parents, because Mark respects their privacy.
He studied at Cardinal Mooney High School in his hometown, and was mostly into sports during his four years there; Mark credits his interest in football to his father Ron who was a defensive coordinator and assistant coach at the school. He also looked up to his brother Robert Anthony 'Bob' Stoops, who was once the head coach of the Oklahoma Sooners, while his other brother Michael Joseph 'Mike' Stoops was the head coach of the Arizona Wildcats.
Mark matriculated in 1986 and then enrolled at University of Iowa, at which he played football for their Hawkeyes; he graduated with a Bachelor's degree in 1990.
During his final two years at Iowa, Mark worked for their Hawkeyes as a graduate assistant coach.
From 1992 through 1995, he worked at Nordonia High School in Macedonia, Ohio as their defensive backs coach, but only began attracting attention in 1996, when Jim Leavitt became the head coach of the South Florida Bulls and hired Mar as his defensive backs coach.
Mark was the defensive backs coach of the Wyoming Cowboys from 1997 through 1999, serving under head coach Dana Dimel; in 2000, Dana became the head coach at the University of Houston, and took Mark with him as his safeties coach and defensive co-ordinator.
🐐 Coach Mark Stoops now has the most football wins in @universityofky history. 💙

Posted by Kentucky Football on Saturday, September 10, 2022
Mark replaced Chuck Pagano as the defensive backs coach of the Miami Hurricanes in February 2001, and when his brother Mike became the head coach of the Arizona Wildcats in 2004, he hired Mark as his defensive co-ordinator, then became the defensive co-ordinator at Florida State University on 11 December 2009.
It was on 27 November 2012 that Mark became the head coach at the University of Kentucky, after previous coach Joe 'Joker' Phillips Jr. was fired for his 2-10 record; Mark also recorded 2-10 during his first season, and then 5-7 in both the 2014 and the 2015 season.
They finished the 2016 season by winning seven of their 13 games, which included a win against their in-state rival the Louisville Cardinals. The Wildcats finished the 2017 season with the same record, and lost to Northwestern in the Music City Bowl.
They had a historic 2018 season, winning nine of their 12 games, which was only the fourth time in school's history that the Wildcats had won nine or more games in a single season; on 1 January 2019, they beat Penn State in the Citrus Bowl and thus recorded their first 10-win season in 42 years. Mark was thus named Southeastern Conference Coach of the Year, the first time in 36 years that a Kentucky coach was honored with the award.
The Wildcats finished the 2019 season with seven wins and five defeats, and their final game of the season was a win against the Virginia Tech in the Bel Bowl.
🏆🏆🏆 TaxSlayer Gator Bowl Champions 😼🏈

🎊🎉🪅🎳 pic.twitter.com/32RvGFItNG

— Kentucky Football (@UKFootball) January 2, 2021
They played only 10 games in the 2020 season because of the outbreak of the coronavirus, winning only four; they were still invited to the Gator Bowl, which they won 23-21 against the NC State Wolfpack.
After quarterback Will Levis and wide receiver Wan'Dale Robinson joined the team for the 2021 season, the Wildcats' performance improved and they won nine of their 12 games, and defeated Iowa in the Citrus Bowl.
Mark celebrated 10 years with the Wildcats in 2022, and thus became their longest-tenured head coach; it was a tough season for the team, but they still won seven of their 12 games, facing Iowa in the Music City Bowl but losingt 21-0.
Mark signed a new eight-year contract with the Wildcats on 18 November 2022.
Love life and marriage
Mark avoids speaking about his love life in public, but some details about it are still known, including that he and his wife have been divorcing since 2021.
Mark and American businesswoman and philanthropist Chantel Stoops married in a private ceremony in 2002; she's today a co-owner of the bourbon business Old Wm. Tarr Bourbon, as well as a member of the board at the Kentucky Children's Hospital, which she became after she and Mark donated over $250,000 to the hospital in 2016.
Mark and Chantel have two sons together, Zach and Will, but the boys' birthdates haven't been disclosed.
It was on 4 January 2021 that Mark and Chantel filed for divorce – it's widely believed that his infidelity had led to the divorce; it's known that Mark cheated on his wife with several women in 2016, and that he also impregnated a Kentucky football program intern. It's also widely believed that Chantel had an affair with former Kentucky quarterback Terry Wilson, but this remains unconfirmed.
Mark's still married to his wife Chantel Stoops as of May 2023, but they're going through a divorce; they have two sons together.
Interesting facts and hobbies
Mark received special thanks for the 2014 adventure horror movie "Cub", which starred Evelien Bosmans and Maurice Luijten, and was written and directed by Jonas Govaerts; it follows 12 years old Sam as he's spending time at a summer scout camp, while he's now encountered a monster.
Mark's followed by close to 200,000 people on Twitter and has tweeted over 3,300 times since the launch of his account in November 2012; most of which are in one way or the other related to football.
He likes to travel and has been to most of the US states, mostly thanks to his career as a football coach.
Mark's favorite actor is Nicholas Cage, and some of his favorite movies include "The Sorcerer's Apprentice", "City of Angels" and "Fast Times at Ridgemont High".
Height, eyes and wealth
Mark's age is 55. He has brown eyes and hair, is 6ft (1.83m) tall and weighs around 200lbs (90kgs).
Mark's net worth's been estimated at over $2.5 million, as of May 2023.