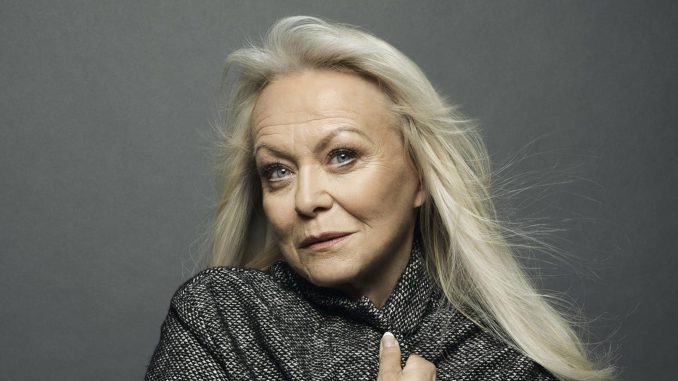 Who is Jacki Weaver?
Jacqueline 'Jacki' Ruth Weaver was born on 25 May 1947, in Sydney, New South Wales, Australia, and is an Australian actress, known for her work in film, television and theatre. She has appeared in a wide range of productions, and has won numerous awards throughout her career, including two Academy Award nominations for her roles in "Animal Kingdom" and "Silver Linings Playbook". Some of her other notable roles include appearances in "The Disaster Artist", "Yellowstone", and "Stoker".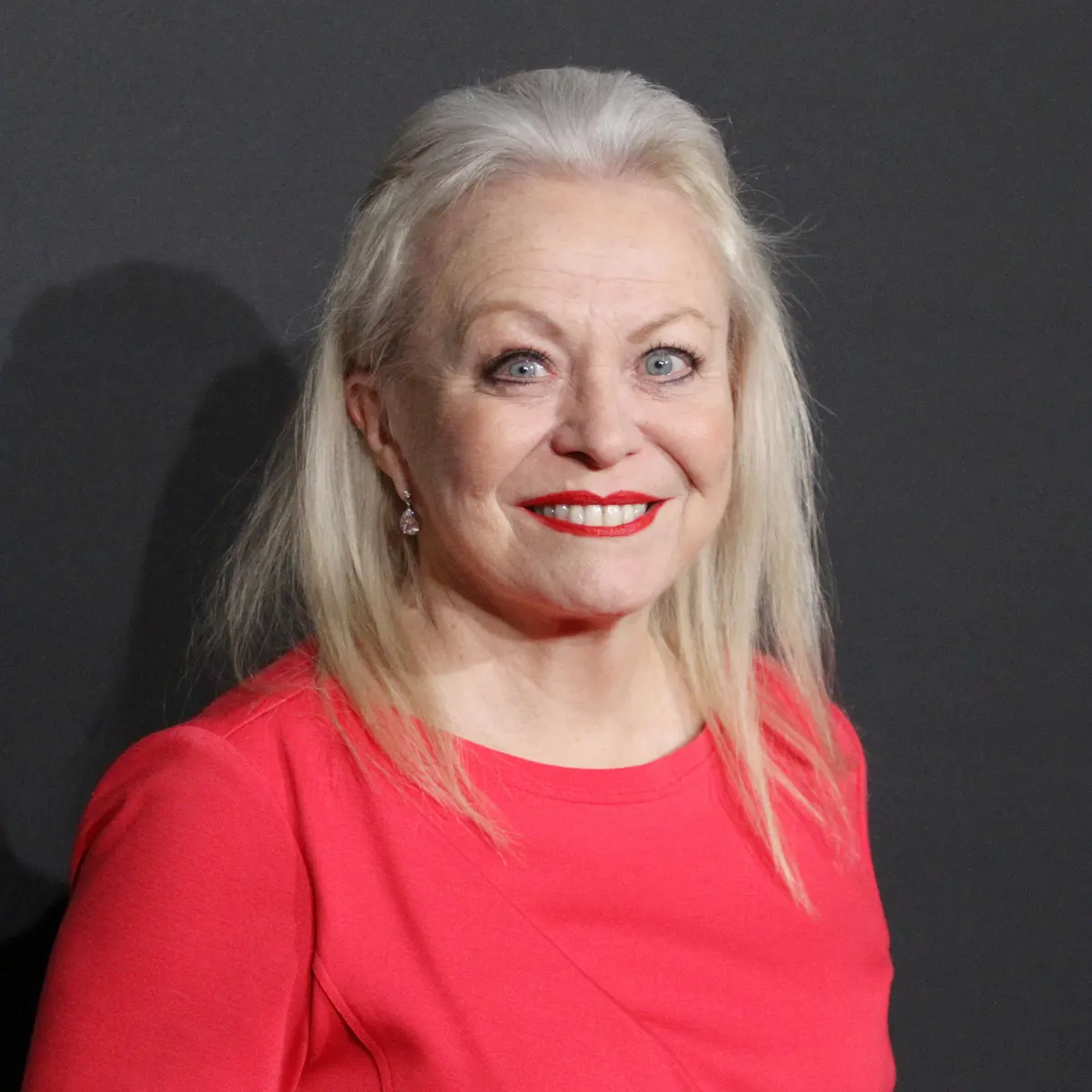 Early life and education
Jacki is the daughter of Edith Simpson, a migrant from England, and Arthur Weaver, a Sydney solicitor. Jacki attended Hornsby Girls' High School, a public secondary school in Sydney's upper North Shore.
Although there's not a lot of detailed information available about her early education, it's known that she had a keen interest in acting from a young age. She began her career on stage as a teenager, making her first professional stage appearance in a production of "Cinderella" at the age of 15. Over the years, she honed her craft and developed her skills in theater, which laid the foundation for her successful career in film and television.
Roles in movies
Jacki made her film debut in the 1963 TV movie "Hansel and Gretel", and later in the decade appeared in low-budget movies such as "Split Level" (1964), "They're a Weird Mob" (1966), and "The Schoolmistress" (1967).
She continued appearing in several Australian films, most notably "Stork" (1971), a comedy directed by Tim Burstall, and which also starred Bruce Spence and Graeme Blundell. The film was a significant success in Australia, and is considered a classic of Australian cinema. It was notable for its irreverent and humorous approach on subjects such as sex, drugs and counterculture, which made it controversial at the time of its release.
Jacki continued in Australian films, establishing herself as a prominent actress in the local industry. In 1975, she starred in the critically acclaimed mystery drama "Picnic at Hanging Rock", directed by Peter Weir, based on the eponymous 1967 novel written by Joan Lindsay. In the following year, she played one of the leads in the biographical drama "Caddie", which starred Helen Morse in the titular role. The film is based on the book "Caddie, the Story of a Barmaid", a biography of a young single mother raising her children during the Great Depression. The film quickly became a hit in Australia, and launched Jacki to stardom.
In 1982, Jacki starred in another biopic, "Squizzy Taylor", based on the life of the infamous Melbourne mobster, Joseph Theodore Leslie Taylor. In the following years, she appeared in the comedy "The Perfectionist" (1985), and also lent her voice in the animated movie "Abra Cadabra" (1983). After that, Jacki focused solely on her work on TV, before taking a full-fledged break from screen acting between 1988 and 1996.
She made her comeback in the comedy drama "Cosi", written by Louis Nowra and directed by Mark Joffe. However, during the 1990s and 2000s, Jacki found it increasingly difficult to land new roles in film and on TV, so she shifted her focus toward her theatre career.
It all changed in 2010 when she starred in the critically acclaimed Australian crime drama film "Animal Kingdom". Directed by David Michôd, the film follows a Melbourne crime family, and explores the power dynamics within the family after the death of the matriarch's partner. Jacki played the role of Janine 'Smurf' Cody, the manipulative and controlling mother of the criminal Cody family. Her chilling portrayal of the character earned her numerous accolades, including an Academy Award nomination for Best Supporting Actress.
Following the success of "Animal Kingdom", Jacki appeared in a string of Hollywood films. In 2012, she starred in David O. Russell's romantic comedy-drama film "Silver Linings Playbook", playing Dolores Solitano, the mother of the film's protagonist, Pat Solitano Jr., portrayed by Bradley Cooper. The film, which also starred Jennifer Lawrence and Robert De Niro, received widespread acclaim, and Jacki's performance as the caring and concerned mother earned her a second Academy Award nomination, for Best Supporting Actress.
In the following year, she appeared in the horror-thriller "Stoker", in which she played the role of Gwendolyn 'Gin' Stoker, the aunt of Mia Wasikowska's character, India. In the same year, she appeared in the dark comedy "Parkland", which chronicled the events surrounding the assassination of President John F. Kennedy.
Weaver continued to take on a variety of roles in Hollywood films, showcasing her versatility as an actress. In 2017, she appeared in the comedy-drama "The Disaster Artist", which told the story behind the making of the cult film "The Room"; Weaver portrayed the role of Carolyn Minnott, one of the actresses in "The Room".
In the following year, Weaver appeared in the Netflix post-apocalyptic thriller film "Bird Box", alongside Sandra Bullock. The film garnered a significant amount of attention, and was widely viewed on the streaming platform.
More recently, in 2022, Jackie starred in the biographical drama "Father Stu", written and directed by Rosalind Ross. The film is based on the true story of former boxer Stuart Long (played by Mark Wahlberg), who became a Catholic priest.
Happy birthday, Jacki Weaver! We're blessed to have you in our #FatherStuMovie family. pic.twitter.com/kwt74Ue0Kp

— Father Stu Movie (@FatherStuMovie) May 25, 2022
Roles in TV series
Jacki made her first TV series appearance in 1967, in an episode of the Australian horror drama "Wandjina!" In the following years, she continued to appear in popular Australian TV series such as "Homicide" (1966), "Division 4" (1969-1970), and "Matlock Police" (1971).
Jacki's first recurring role was in the Australian drama "House Rules", which aired in 1988, and followed the lives of the residents of a public housing complex in suburban Melbourne. The series was created by Barbara Bishop, and also starred Jacob Kino and Matt Day.
In the 1980s and 1990s, Jacki continued to work in Australian television, appearing in a variety of roles in series such as "The Challenge" (1986), "Water Rats" (1997), and "Marriage Acts" (2000).
Jacki's international television career began to take-off after her success in "Animal Kingdom" and "Silver Linings Playbook".  In 2014, she starred in the American crime drama limited series "Gracepoint", created by Chris Chibnall; the show is a remake of the critically acclaimed British series "Broadchurch", and follows the investigation into the murder of a young boy in a small, tight-knit coastal town in California. The series stars David Tennant, who also starred in the original British version, as Detective Emmett Carver, and Anna Gunn as Detective Ellie Miller.
In the following year, she joined the cast of the comedy "Blunt Talk", which aired from 2015 through 2016, which starred Patrick Stewart, Adrian Scarborough and Timm Sharp.
In 2016, Jacki played the leads in the Australian television miniseries "Secret City", a political thriller based on the novels "The Mandarin Code" and "The Marmalade Files" by Chris Uhlmann and Steve Lewis. Jacki portrayed Catriona Bailey, a powerful and ruthless political figure.
In 2019, Jacki took on a leading role in the American dark comedy television series "Perpetual Grace, LTD", playing the role of Lillian, the cunning and manipulative wife of a conman preacher played by Ben Kingsley. The series was lauded for its unique tone and the performances of its ensemble cast, including Jacki's standout portrayal of the complex and intriguing Lillian.
More recently, in 2021 and 2022, she played the role of Caroline Warner in the critically-acclaimed US neo-western "Yellowstone". The show follows the Dutton family, who own and operate the largest contiguous ranch in the United States, located in Montana. It was created by Taylor Sheridan, who is known for his work as a screenwriter on films such as "Sicario" and "Hell or High Water". The series stars Kevin Costner as John Dutton, the patriarch of the family, as well as Luke Grimes, Kelly Reilly, Wes Bentley, and Cole Hauser, among others. The series has been praised for its stunning cinematography, gripping storylines, and strong performances by the cast.
Awards and nominations
Jacki has won more than 20 awards through her career, and been nominated for over 40 others, including two Oscars.
Her first major recognition came in 1972, when she was rewarded with the AFI (Australian Film Institute) Award for Best Actress, for her performance in the comedy "Stork". Four years later, she won her second AFI Award for her supporting role in "Caddie".
Jacki's performance in "Animal Kingdom" (2010) earned her many awards, both in Australia and internationally, including a Satellite Award, NBR Award (National Board of Review, USA), and a nomination for a Golden Globe.
Two years later, she won the AACTA (formerly AFI) International Award for Best Supporting Actress for her role in "Silver Linings Playbook", and won the 2013 AARP (American Association of Retired Persons) Award for the same performance. In addition, she won a prestigious Gold Derby award as a part of the ensemble cast of "Silver Linings Playbook".
Jacki is also a two-time winner of the Mommie Dearest Award for Worst Screen Mom of the Year – given by Women Film Critics Circle, and actually compliments – for her roles in "Animal Kingdom" (2010) and "Widows" (2018).
Love life and relationships
Since her rise to fame in the 1970s, Jacki's tumultuous romantic life has been the subject of a lot of media attention. She's been married five times, including twice to the same man, and has had several high-profile relationships behind her. She's also garnered a lot of controversy for her admitted infidelities during her marriages.
In 1966, Jacki married her high school sweetheart David Price, but the couple parted ways in 1970, and Jacki had a son with her partner at the time, John Waters, shortly after separating from David.
During the early 1970s, Jacki was in a long-term relationship with the late Sydney Theatre Company founder, Richard Wherett. As she revealed in her memoir "Much Love, Jac", the two were planning for a baby, but she unfortunately suffered four miscarriages, which she said marked the beginning of the end of their relationship. Despite parting ways in 1965, the couple remained close friends until his death in 2001. Richard came out as gay shortly after he was diagnosed with HIV in 1986. In her interviews, Jacki reveals that she was aware of her late ex-partner's sexual orientation, but denies the rumors that their relationship was a 'cover-up'.
In 1975, a year after parting ways from Richard, Jacki married Max Hensser, however, the marriage wasn't long lasting, and the couple finalized their divorce in 1977. She soon became romantically involved with former Sydney crime reporter and film producer Phil Davis, with whom she lived from 1976 through 1981.
She then met her future husband, radio and TV presenter, Derryn Hinch. They married in 1983, and would remain together until 1996. The couple began dating again in the following year, and exchange vows for the second time shortly afterwards, however, their marriage only lasted a year the second time around. Nonetheless, the two have remained close friends to this day.
In 2003, Jackie married the South African actor Sean Taylor. Reflecting on her previous relationships, Jacki says that she's finally found a partner for life in Sean. The couple reside together in Los Angeles, California, and are living a quiet life away from media attention.
Net worth
As of May 2023, Jacki's net worth has been estimated at more than $2 million.